Pia Mia's Height
5ft 3 ½ (161.3 cm)
American Singer best known for songs such as "Do It Again", "Mr. President" and "Touch". On her modelling agency she had her height listed as 165cm. At 15 she said
"i'm about 5'3 1/2" ;)"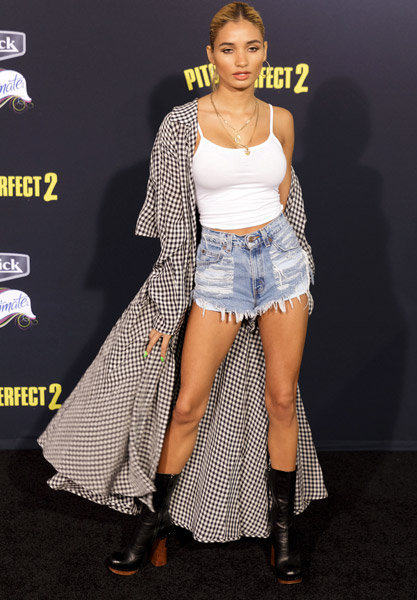 Photos by PR Photos
You May Be Interested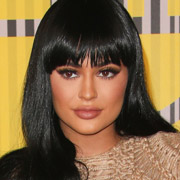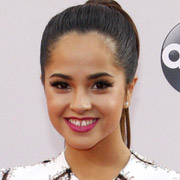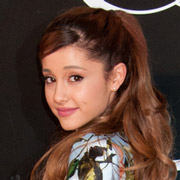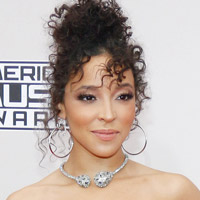 Add a Comment
11 comments
Average Guess (6 Votes)
5ft 3.88in (162.2cm)
Posh
said on 4/May/19
On her IG story she said she's around 5'5 and 100 lbs. Boom.
Nik
said on 2/May/18
@ Sandy Cowell - Hi!
Sorry about the late reply! Like you said, height is all relative! A height that is considered tall in one country may be considered small in another, and whether a person considers themselves short or tall may depend on the people that they hang around with a lot on a daily basis! I don't consider myself small from the point of view that there are a lot of elderly people living in my locality, they probably wouldn't consider me small! However that situation would be reversed if I came into contact with a lot of younger people! My Mum considers me tall by the way!
You probably feel tall in the company of your great friend Kate, I remember your comment on the "General Height" page last year where you talked to me about Kate and Geranium the First.
I have noticed that there are a lot of women about who think that they are tiny even though they are about 5'4", I hope Pia doesn't think she is small because she ain't! You don't expect to hear a women claiming to be tiny when she is 5'4", well I do a bit now! 5'4" ain't tiny, it's average!
Sandy Cowell
said on 8/Apr/18
@ Nik .....but I bet she reckons she is, unless she hangs around with very small people! 👭👥👸👼
Of course is all relative! There was a quiz mistress with long blonde hair, a great little figure and a beautiful face in a lunchtime word game around 2006/7 or so and she was always on about how "tiny" she was, even making finger gestures, like so:👌, only a little bit wider apart with the fingers, to show how microscopic she felt she was! When I found out she was 5ft4, I thought, "That's not TINY! It's only just about petite!"
She had a very friendly way, and made the show really entertaining! It was a phone-in show on Channel 5, but it suddenly stopped! I often wonder what happened to the woman, whose name alludes me! Blah to that!
She must have kept the company of much taller people, that's all I can say, and I have to admit, a 5ft4 person DOES look tiny on the telly!
When I spent time with a friend 3" smaller than me, I felt quite tall myself! Then I had a little Irish friend called Kate, 13 years my senior, at 37, to my 24/25 who gave me Geranium the First because I admired her in Kate's garden when she was a tiny tabby kitten, and sitting with her black-and-white Mother cat! We became great friends and whenever I went to her house, I felt tall and statuesque! I knew I wasn't, but you can't help but feel that way! Yes, she was to be absolutely exact 4 and-a-half inches smaller than me, and I would often wear heels! I would feel TALL! The tallest I've ever felt since I was at nursery school!
Take care Nik, and have a crackin' week! 😊 xxx
Nik
said on 7/Apr/18
@ Sandy Cowell
I like her name, the fact that it rhymes makes it even more appealing!
I am not sure that Pia is small or tall, after all she appears to me to be pushing 5'4"! Boy, I like her name though!
Cheers!
Sandy Cowell
said on 6/Apr/18
@ Nik - Hmm! For some reason I didn't expect Pia to be very tall, and at 5ft3.5 (well that's what she's getting from me!), she isn't at all tall!
I think with some names, like something as brief as 'Pia Mia', you build up an expectation for the owner of the name to be small or tall! This is definitely one such instance!
Cheers Matey!
Nik
said on 4/Apr/18
@ Sandy Cowell - Hey!
I like her name!
Pia is at least her stated height, possibly a tad more! She can have 5'3.75"!
BilboBaggins
said on 2/Apr/18
Rob, what do you mean?

Editor Rob
An entry for her...she's missing in action
BilboBaggins12
said on 16/Mar/18
Why isn't there any height listing from British singer/rapper M.I.A. on this site? Probably most famous for her song 'Paper Planes', and for flipping her middle finger at the camera during a 2012 Superbowl performance alongside Madonna and Nicki Minaj. M.I.A. looks anywhere from 5' 4"-to-5' 5" to me...

Editor Rob
On Celebheights, she's certainly living up to her name...
true
said on 27/Jun/17
looks 5'4 now
ArisK
said on 30/Jun/16
Hmm i think 5.3 is perfect listing i wonder she really 5.5 165 i doubt even if she wears heels It seems kylie's taller without heels
ArisK
said on 29/Jun/16
Yeah i think 5.3 would be correct Is she really 5.5 in her modelling agency 165 i doubt even if she wears heels It seems kylies tall without heels in streets @Rob's Correct