Pixie Geldof's Height
5ft 6 (167.6 cm)
English singer and socialite. On her Elite Model page, she was listed
"Height: 169cm [5ft 6.5], Waist: 64cm [25in], Hips: 90cm [35.5in]"

Photos by PR Photos
You May Be Interested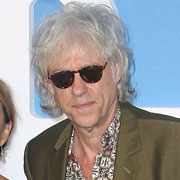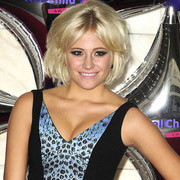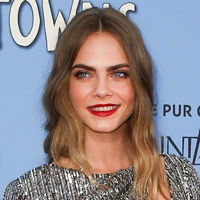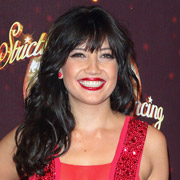 Add a Comment
15 comments
Average Guess (6 Votes)
5ft 6.33in (168.5cm)
Miss Sandy Cowell
said on 17/Sep/19
💐🎂💝 Happy Birthday Pixie! 💝🎂💐
The gorgeous Pixie Geldof turns 29 today! I wish her a fantastic day! XXX
5ft6.5 😁🕯️
💐🎂💝🎁💐🎂💝🎁💐🎂💝🎁💐🎂💝🎁
Miss Sandy Cowell
said on 8/Jun/19
@ Nik - He he he! Do you know what? That's EXACTLY what I came out with when I learnt that Pixie Lott is a five foot sevener! The very name implies that the owner is pixie-sized!
Let's give Pixie another comment and get her away from having 13 votes. 14 is much better, and that applies not just to the Pixies of the World; I'm superstitious, as you full well know by now!
5ft6.25.
Nik
said on 19/May/19
@ Sandy Cowell - Well, if that's her name then who am I to disagree? She is "Little Pixie" but she is not a little "Little Pixie", after all 5 voters have given her an average vote of 5'6.3"!
Miss Sandy Cowell
said on 17/May/19
But Nik, 'Little Pixie' is her name - so she always has been and always will be! I remember when she was born, and in that respect, I have to blink twice when I see the beautiful woman who stands before us today - a true English Rose!🌹
Nik
said on 16/May/19
@ Sandy Cowell - Very much so, she ain't such a little Pixie though!
Miss Sandy Cowell
said on 14/May/19
@ Nik - I reckon anything would suit little Pixie! 😁
Miss Sandy Cowell
said on 14/May/19
@ Nik - Pixie is the sort of girl who could look good in ANYTHING!
Nik
said on 14/May/19
@ Sandy Cowell - Absolutely, she is a pretty girl with a nice head of hair! I am sure t-hat a hat would suite her down to the ground!
Miss Sandy Cowell
said on 13/May/19
@ Nik - The lovely Pixie is always well coiffed in every respect!
👗👠👠
Nik
said on 9/May/19
Pixie does look nearer to 5'6" than 5'7", I do like her outfit!
Miss Sandy Cowell
said on 9/May/19
@ Lee - With Pixie being 5ft6, yes, 5ft5 would seem the right sort of height for Peaches.
😉👍
Littlelee5ft6
said on 8/May/19
I agree Sandy 5ft 7 would have been impossible for peaches as in all bit one shot pixie looks taller and in that photo I think pixie had flats and peaches had wedge heels I'm guessing peaches would have been maximum 5ft 5
Miss Sandy Cowell
said on 8/May/19
@ Lee - I think Peaches was a little bit smaller than Pixie. According to that dodgy magazine article, Pixie was an inch taller than Peaches. When I read 5ft7 for Pixie, I read 5ft6 for Peaches. Also, Pixie actually looked taller, but not by much.
I had the pleasure of 'watching' both girls grow from babies, albeit via magazine and newspaper articles - and Fifi for that matter! All lovely girls...
Cheers Lee 😉👍
Littlelee5ft6
said on 6/May/19
Would peaches have been 5ft 7?

Editor Rob
I'm not sure she was that much different than Pixie.
Peaches height claim was "I like my legs. I'm 5ft 7in and they're quite long. I don't need to tone them up because I don't really put on any weight there".
Miss Sandy Cowell
said on 6/May/19
How wonderful to welcome Pixie Geldof to Celebheights! This little lady, Christened 'Little Pixie Geldof', born on 17th September, 1990, has been through so much in her 28 years, and has come out the other side looking more beautiful and confident than ever. Gone is the short, blonde, appropriately-named 'pixie cut' and it's been replaced by an elegant brunette 'Forties film star' glamorous hairstyle. I first read in a magazine that Pixie was 5ft7, and I did believe it. In fact, there was a girl in my hairdressers with the same blonde style, and possibly as tall as 5ft8 or 5ft9 with the same delicate facial features, and I called her Pixie. On explaining why, the girl said that she took it as a compliment! It was certainly meant that way.
When I checked for Pixie's height over the weekend, I only found 5ft6/168cm, and I was convinced that to be right when I saw her standing with her friend, model and TV presenter Alexa Chung, who is 5ft7.5, and many others too. I had read in that same magazine 5ft9 for Alexa, by the way.
Pixie is a model, a singer like her hero Dad, Sir Bob, and a socialite who mixes with the Royals. From a tragic early start in life, she has become every inch the woman she was destined to be - by being herself and keeping positive. I'm sure her wonderful father, her big sister Fifi, her little sister Tiger Lily, her young nephews and her many good friends have helped her along the way. Pixie is now married and I wish her all the luck and happiness in the World.
5ft6 for Pixie. 💐👸