Powers Boothe's Height
6ft 1 ½ (186.7 cm)
American actor, best remembered for roles in films such as Extreme Prejudice, Rapid Fire and TV series Deadwood. In an October 1982 news article, Powers mentioned his height and weight:
"I'm six feet two, and I weigh 178 [pounds]"
.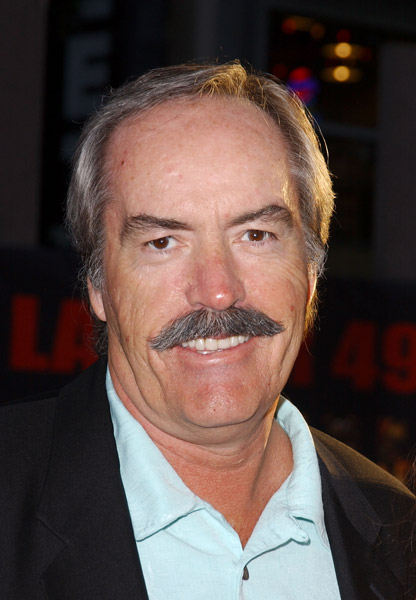 Photos by PR Photos
You May Be Interested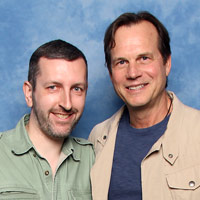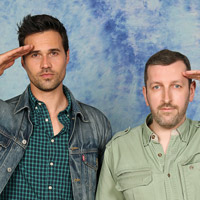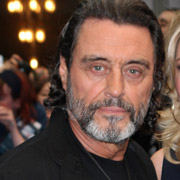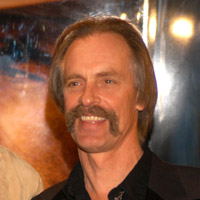 Add a Comment
39 comments
Average Guess (15 Votes)
6ft 1.4in (186.4cm)
Rampage(-_-_-)Clover
said on 10/Feb/19
Rob, is the full 6ft2 peak possible?

Editor Rob
I'm not so convinced on it, but of course there is a chance of it. Maybe earlier films when guys are in late 20's or early 30's can be revealing about heights.
Rampage(-_-_-)Clover
said on 21/Jan/19
He still looked close to this on Deadwood, bare minimum 6ft1. Leads me to believe he may once have been very close to 6ft2. Looked every bit of 188cm in Rapid Fire w/h Brandon Lee (rock solid 182cm)
Prawns
said on 29/Oct/18
Looked a strong 6'2 on Lost. Had nearly 6 inches on Michael Emerson.
Andres
said on 12/Jun/18
Tal vez media 1.82 el lo dijo. Tal vez media descalzo esa altura y con calzado por supuesto que media mas.

Editor Rob
I'm not sure Powers looked as short as 182cm, even in his early 60's he still seemed over 6ft flat
Rampage(-_-_-)Clover
said on 6/Jan/18
I wouldn't have ruled out C. Looked near 6ft2 in Rapid Fire...
Rampage(-_-_-)Clover
said on 3/Jan/18
Rob, which of these is possible?
A) 190.5cm/188.5cm
B) 190cm/188cm
C) 189.5cm/187.5cm
D) 189cm/187cm
E) 188.5cm/186.5cm
F) 188cm/186cm
Editor Rob: I'm still going with about D, from seeing him in the 80's I feel that's the kind of range he pulled off.
berta
said on 4/Jun/17
keep in mind that Nico nolte was the same height ore 1 cm taller than this guy when nolte was in boots. do the math if nolte had 4 cm higher heels then this guy was at best 187. just found out he was dead. I think he was 186-187
Rampage(-_-_-)Clover
said on 18/May/17
Another legend gone...
Frank R1
said on 17/May/17
Powers Boothe looked between 6'3" and 6'4" in many of his roles in the 1980s and earlier. He looked at least 6'3" in the original 'Red Dawn' (1984). Of course his co-star Patrick Swayze looked taller than his actual height of 5'10", so he could have made Powers Booth seem taller.
MJKoP
said on 15/May/17
RIP! 6'2" guy.
Rampage(-_-_-)Clover
said on 28/Mar/17
Also Tombstone, Frailty and Sin City
Rampage(-_-_-)Clover
said on 31/Dec/13
Rob, could he have been 6ft2 peak?
Looked 3in taller than Matthew McConaughey in Frailty and about 2in shorter than Jeffrey Jones in Deadwood.
jake, 1.82 m
said on 7/Oct/11
Had a few inches on McConnaughey in Frailty (2002).
Rampage(-_-_-)Clover
said on 16/Apr/11
Maybe 6"2(188cm) Rob?
thebad7
said on 6/Mar/11
One of the most underrated character actors of all-time. He's another one who can steal an entire film or television episode with only a handful of scenes. When he was younger, he probably hit 6'2"--he looked to have about 1"-1.5" inches on 6' Nick Nolte in EXTREME PREJUDICE. More recently, in HBO's DEADWOOD, he looked to be roughly the same height as 6'1"-6'2" Gerald McRaney (I cite both for McRaney as I've seen him listed at both figures, and he looks to be in this neighborhood the same as Boothe).
tb7
Hugh
said on 3/Jan/09
He's slouching there. I'd say 6ft1.5 if he stood properly.
painter
said on 12/Dec/07
i m french
powers boothe is like keith caradine(in southern comfort)is the taller actor in deadwood:ian mac shane is really small when h is talking to powers,i think 187 is correct
Mike
said on 27/Aug/07
he doesnt tower over Glenn, but looks close to 6'2 on 24 (i think evryone except james cromwell is short on that tv show), looks 6 6'1 max with Glenn
mofo
said on 26/Aug/07
omg Glenn you look ridiculously scared and boothe there looks like he just had a tripple orgasm (THE DRINK PEOPLE!)
dmeyer
said on 26/Aug/07
does look 186 187 range in 24
glenn
said on 25/Aug/07
seemed 6ft.maybe he lost height.
JD
said on 25/Aug/07
Was he 6'1.5 Glenn?
Anonymous
said on 22/Aug/07
There is 5 1/2 inches from the top of Boothe's head to his eyebrows (which is level with the top of Glenn's head)? For an average-sized head (which is what Boothe appears to have) that distance is four inches. But, then again, Boothe has a receding hairline, so maybe it is 5 inches.
ted
said on 22/Aug/07
Boothe is not 6ft.He is taller than gerard butler who is 185cm so 187 makes sense
Franco
said on 22/Aug/07
don't look at his eyes, look the top of his head u will notice he looks in the 6'1 range in that picture hence barefoot he 6'0, when u say "IN MOVIES HE LOOK 6'3" keep in mind in movies they give Lifts and camera tricks can make a 5'7 look 6'0.
he is a great actor and barefoot he is 6'0 flat.
[Editor Rob: boothe is taller than the bad guy from die hard 4, who himself is taller than bruce willis...so I wouldn't be confident on 6 flat ;)]
Dave
said on 17/Aug/07
he doesnt look 6'1 there, especially if you compare that pic with costners one, costner is clearly taller.
glenn
said on 16/Aug/07
some fools only know him for his recent tv.im surprised some of you know southern comfort.one of the underated movies of all time.saw it in the theatres.
Anonymous
said on 15/Aug/07
He looks about 6'0 in that pic .
Steevn
said on 15/Aug/07
Sam, we don´t see their stances u know. He always looks big in every film so 6'1-6'2 seems accurate. Cool to see others mention SOUTHERN COMFORT! Yep, that is one fine movie.
Sam
said on 14/Aug/07
It's funny how other 6'1 guys can look right over Glenn's head but this dude comes to his upper forehead. I'd say 5'11.
Franco
said on 12/Aug/07
i find it funny this guy looks stoned in the picture and his name is BOOTHE lol! (sound like Booze) :D
yeah, he does look 6'0 to 6'0.5 max.
Anonymous
said on 11/Aug/07
Boothe looks more like an even six feet next to Glenn.
glenn
said on 9/Aug/07
forgot about sin city.
sam
said on 9/Aug/07
He's also in both Sin City and it's upcoming sequel. Southern Comfort was awesome, by the way. I've sometimes thought of Powers Boothe as the B-movie Clint Eastwood, who he somewhat resembles in Glenn's photo.
glenn
said on 8/Aug/07
in one of my favorites,1981 movie southern comfort.for those who loved 1973s deliverence,check it out.
J-Dog
said on 8/Aug/07
He was recently on the last season of 24.
glenn
said on 13/Mar/07
this guy is still active as an actor? isnt this that 80s actor?
dmeyer
said on 13/Mar/07
can look 6 ft 2
Brett
said on 1/Nov/05
He is definitely over 6'2", no doubt about it, hes a big bloke.