R. Lee Ermey's Height
6ft 0 (182.9 cm)
American Actor, best remembered for films like Full Metal Jacket, The Texas Chainsaw Massacre (2003), On Deadly Ground and for hosting Lock n' Load with R. Lee Ermey. He once said on that show:
"Now I'm not bragging but I'm 6 foot tall".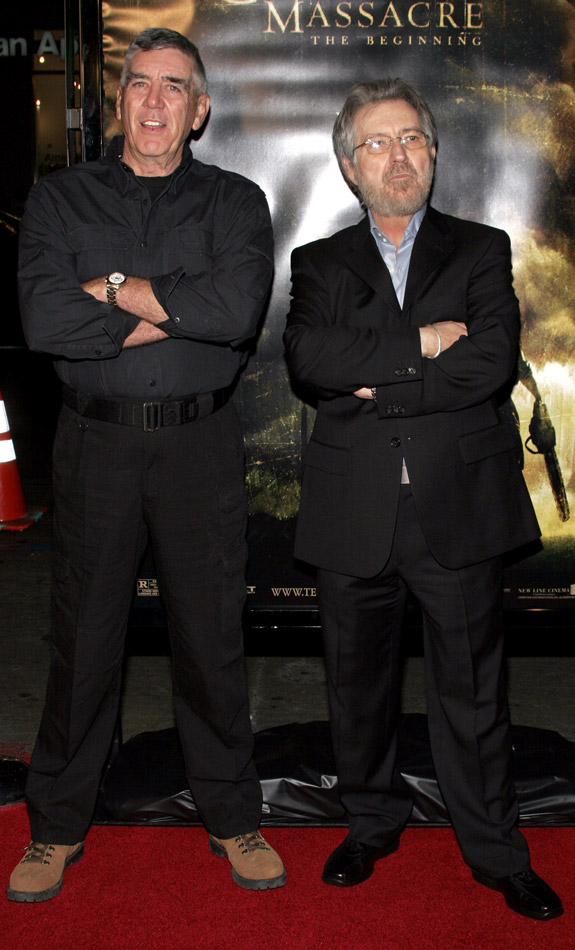 Photo by starfrenzy/BigStock.com
You May Be Interested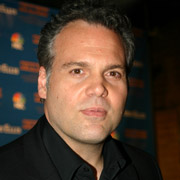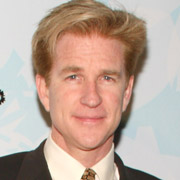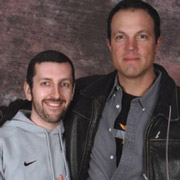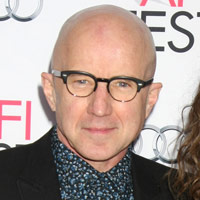 Add a Comment
46 comments
Average Guess (14 Votes)
5ft 11.2in (180.8cm)
Tall Sam
said on 19/Jul/20
People mistook him for shorter in FMJ, he was always leaning and hunching into the private soldiers, a weird sort of intimidation technique, even though he had to look up at D'Onforio and Modine. Many people know Ermey was a drill sergeant for a time so I'm sure it's a real technique.
I'm sure Kubrick enjoyed on some level the sickening but accepted cruelty of Ermey's character, as one of the all time great filmmakers, likea lot of them, he had a cruel streak. Kubrick being a perfectionist he would psychologically torment or put them in physical danger to get his way. Maybe not as glaringly as mean as John Ford or Fritz Lang, but even the polished pros Hitchcock & Howard Hawks may have had a creepy side with their blatant grooming behavior (and possible sexual assault by Hitchcock) that wouldn't hold up in #metoo times.
Rampage(-_-_-)Clover
said on 18/Jul/20
This guy never looked tall to me
Willes190
said on 14/Jul/20
I think he needs a downgrade to 5'11.5-5'11.75, he typically looks 182cm on screen.
Bwk
said on 11/Jun/20
In Full Metal Jacket he looked 5'11.5"-5'11.75" range. 6 feet even is the most I'd go for him.
Fred82
said on 18/Apr/20
Was watching a clip from FMJ . When he talked to they guy who said he was 5'9 . He didnt look any taller then him . Maybe he was leaning
Miss Sandy Cowell
said on 9/Dec/19
I can't see Ermey lying about his height so he's getting 6ft.
He fought in the Vietnam War and was decorated. Stanley Kubrick let him come up with his own lines in 'Full Metal Jacket' and he was so professional that he only needed a couple or three takes to complete a scene. He was 43 when FMJ was made and he only looked short in comparison to the really big guys. He looked tall next to the shorter ones. Remember he asked one guy his height and when he replied, "5ft9 Sir!" he said, "I didn't know they stacked 💩 that high...!"
Actually, I thought he was going to insult his height. He insults everything else! Well, he was looking DOWN at him. I said, "5ft11.5-6ft."
Bearing in mind that he probably suffered injuries while fighting, it's not impossible that he had lost a small fraction, but he does cut a strong and ferocious presence and I'm not going less than 6ft for him. As a youngster of 16/17, he kept getting into trouble. The courts told him to either join up with the Marines or go to jail!
Ermey, real name Ronald Lee Ermey, died last year in April, not long after his 74th Birthday.
RIP RL Ermey XX 💂‍♂️
Rampage(-_-_-)Clover
said on 6/Nov/19
Based on that comment he's getting a 5ft10 vote from yours truly
Rampage(-_-_-)Clover
said on 6/Nov/19
Like being 6ft is anything to brag about
Paleman
said on 17/Apr/18
His height is a bit of a mystery - can look a full 6' in some pictures and only slightly taller than average in others. He certainly isn't as short as 5'9", but I think anywhere in the 5'11" range is a possibility for him. Personally, I think he's closer to 6 feet than just flat 5'11".
Judd
said on 16/Dec/17
Rob, 5ft11.75/182?
Editor Rob: wouldn't be uncommon for him to have rounded up to six foot
Slim 185
said on 22/Nov/17
I haven't seen fmj, but I doubt he's this tall.
Marquis
said on 11/May/17
Looked 5'10" or 5'11" in FMJ and on Scrubs. 6 feet he is not.
Thomas Veil
said on 20/Apr/17
Looks a legit 5'10 in FMJ
Charles Walker
said on 23/Mar/17
He is 5'11 I'm 5'9 and he is taller then I am when he was taking pics with me and my jeep
newbie
said on 16/Nov/16
FMJ has to be the worst film to judge his height from, as has been pointed out he is leaning in to eyeball the shorter guys and stretching to get in the face of the taller guys, as you'd expect the character to do, also a lot of his scenes involve things like sitting on top of an obstacle or shouting up at someone who is on it, or on a foot locker, the only scene that gives any guide is the Cowboy one, if the actor is 5'9 then Ermey is definitely noticeably taller as he is clearly leaning in and down to eyeball him - but that is IF the actor is 5'9
Rampage(-_-_-)Clover
said on 18/Jul/16
Looked pretty average in height beside D'Onofrio and Modine
Matt
said on 22/Feb/16
I thought I read somewhere he was 5'11''?? Do you think maybe he was 6' in his shoes/boots?
MrTBlack
said on 27/Sep/15
He never looked 6'0" to me. I'd say about 5'9" in Full Metal Jacket.
Bill
said on 16/Jul/15
@Sam
He wouldn't ever change it to R Lee Ermey, he was a Marine!
Hypado
said on 9/Feb/15
R. Lee Ermey's height is 6ft 0in (183 cm) - this.
Looks 182/183 cm next to Tommy Lee Jones.
Rampage(-_-_-)Clover
said on 10/Oct/14
Doesn't look it, Rob
Joe
said on 24/Sep/14
Met him at NRA Shot Show 2013 and he is well below 6ft I would guess 5'9" tops
Sam
said on 10/Mar/14
Yeah, I think six foot peak and 5'11" today would work for Ermey. I'm surprised he didn't change his name R. Lee Army. He can be good in a non-shouting/drill sargeant-type role, as a mournful (but still angry!) father in Dead Man Walking and as an evil perv in an episode of Law & Order SVU, but he definitely doesn't have a big acting range.
SG
said on 24/Sep/12
I met him at the NRA convention and he was an easy 6'. he does however look much shorter in full metal jacket, for some reason it looks like there is more than 6 inches of difference between him and 6'4 Vincent d'onofrio but I think it's just the camera angle. from my personal expierence id say 6' easy.
brother jack
said on 23/Sep/12
He is 6 ft. tall.
gsbr
said on 2/Sep/12
Ermey looks short in Full Metal Jacket because of his posture. He's leaning foward to look Cowboy in the eyes, while Cowboy is standing upright. Besides, I doubt a Marine would lie about his height.
ANDREA[ITA]
said on 20/Jan/12
He looks shortish in full metal jacket. Maybe its the camera angles...
steven
said on 17/Jan/12
he does't look over 5'9.5 in picture. he could be pushing 5'10. 6'0 is impossible
Sam
said on 30/Dec/11
Rob, he may have lost a little height at his age.
guyfrommars
said on 16/Aug/11
QLR: Donofrio is 6'4".
Sam
said on 29/Jul/11
Yeah, in FMJ Ermey is physically leaning into those guys to screw with them. You can see he's still near 6 feet in most of his movies.
T.J.
said on 20/May/11
Dan, that's just the angle of the camera
Latigo
said on 12/Feb/11
A friend of mine saw Ermey at the Shot Show, and they were the same height. My friend is 6ft, and so is Ermey.
Dan
said on 8/Feb/11
In an early scene in FMJ, Ermey is confronting Cowboy, with Cowboy saying he is 5'9" followed by Ermey questioning it. Ermey seems to be looking eye to eye with Cowboy, so I thought Ermey was also about 5' 9"
Anonymous
said on 19/Jan/11
Six feet seems to fit him just perfectly.
TruebloodFan
said on 12/Jan/11
@the dude says on 6/Jan/11
when I first saw him in FMJ i would give him about 5'9 but I guess 6ft is fair
agreed. he does have a 5ft9 build. but then later when we see how tall Matthew Modine and Vincent D'Onofrio are, Gunny is an easy 6ft for sure.
Joe
said on 11/Jan/11
if you watch the film evil woman with jack black and steve zahn, he does look easily 6'0. he does look shorter in the screen cap from QLR but he is an easy 6'0, no question.
the dude
said on 6/Jan/11
when I first saw him in FMJ i would give him about 5'9 but I guess 6ft is fair
G-MANN
said on 4/Jan/11
Yes BigDaddyII surely if you were 6'3" or nearabouts you wouldn't think you're only 6 foot? Height isn't all that important but don't most people have a fairly good idea of their height, surely a lot of people measure themselves as they go through growth spurts during puberty? And wouldn't your doctor have measured you? Doctors don't tend to just guess.
flash_of_eden
said on 3/Jan/11
BigDaddyII - 6'3" is not the same thing as 6' even; yes at face value it's only 3 inches, but it is still quite a bit taller than a flat 6 feet. I have no idea why you would downgrade your height by such a margin. A 6' man wouldn't say he's 5'9".
BigDaddyII
said on 3/Jan/11
What is the thing with height ? I say I am 6 foot my doctor says I'm 6'3" I could be 6'3" on a good day after traction be really does 3 inches make me more or less of a man ? I'll I know is that I have always stood out in most crowds and have only worked with less than a dozen people taller .
smoggy
said on 1/Jan/11
looks in 5,11 range
jtm
said on 30/Dec/10
he is very honest about his height.
Anonymous
said on 29/Dec/10
In Mississippi Burning he looked a couple of inches taller than 5'7 Willem Dafoe and a few inches shorter than 6'2 Gene Hackman. Around 6' seems right.
QLR
said on 29/Dec/10
Click Here
Vincent D'Onofrio is listed at 6'3 and a half. Is this what 3 inch difference looks like standing face to face? I'm asking that because I honestly don't know lol.
TruebloodFan
said on 29/Dec/10
wow, thanks Rob, I've been looking for Gunny several months ago! will u put a photo of you and Gunny?
[Editor Rob: I've never met him so unfortunately not!]