Arliss Howard's Height
5ft 8 (172.7 cm)
American actor, best known for appearing in films such as The Lost World: Jurassic Park, The Time Travellers Wife and most memorably Full Metal Jacket, in which he has a classic exchange with the drill instructor who says to him: "Five foot Nine. I didn't knew they stacked $hit that high!".
You May Be Interested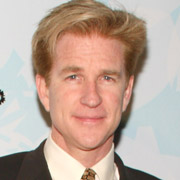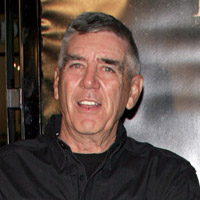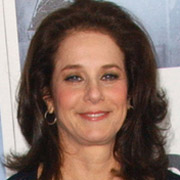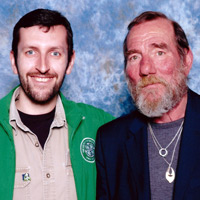 Add a Comment
16 comments
Average Guess (2 Votes)
5ft 8.5in (174cm)
John ryans
said on 19/May/20
Rob this is ridiculous he's 5-6. 5-7 look at him beside mark ruffalo
AdeyP
said on 12/Sep/16
The point of the exchange in Full Metal Jacket is that he says 5ft 9 but the drill instructor doesn't believe him.
Mike T
said on 27/May/15
Jeff Goldblum (6'4") was a whole head taller than him in Jurassic Park. 5'7" max
Arch Stanton
said on 17/Oct/14
Rob is "Insecure A-Hole a great user name or what LOL.
Insecure A-Hole
said on 16/Oct/14
Noticeably shorter than Pete Postlethwaite (listed as 5'8) in The Lost World: Jurassic Park.
NYCGUY
said on 15/Mar/14
No way is he 5'9". I know this for a fact because I saw him in Greenwich Village today and stood less than 10ft away from him for about 30 seconds as he waited to get in the stage door for an Off-Broadway play he's doing here. I'm 5'9" and I had a good two inches on him. We were both wearing shoes with about a one-inch heel. He's 5'7" max.
176,2Tunman
said on 8/Feb/14
Have to disagree with this one Rob.Definitely 5'8.In the scene where he cleans the W.C with 6'3.5 Modine, he was dwarfed, I mean completely dwarfed.Actually the top of his head looked a hair Under Modine's nose which is rather a 7.25-7.5in difference.Also when 6'Ermey speaks to him in the first scene, his head is clearly down and still is way taller than him, he definitely looked 4in shorter, no way only 3.
Vennieum:Yes, Hartman's lines were improvised,but this doesn't prove Howard's answer is true.Maybe he measured close enough to 5'9 in the morning and went with this measurement and maybe he simply lied.
vennieum
said on 12/Sep/13
>Wasn't the point of the exchange in the film that he was lying about his height and was 'stealing a few inches'?!
Since most of Hartman's lines were improvised, I assume that Howard answered honestly, and Hartman chewed him out the way a drill instructor would.
GKay
said on 29/Aug/13
Wasn't the point of the exchange in the film that he was lying about his height and was 'stealing a few inches'?!
Sam
said on 1/Jul/13
He was dwarfed by Alexander Skarsgard on True Blood.
wyatt
said on 23/Nov/10
In FMJ doesn't the drill instructor say "You trying to squeeze an inch on me" haha. Looks 5'7 in FMJ, never seen him in anything else.
Austrian
said on 8/Mar/09
yea, i agree with Austrians.... i dont think he is really 5'9
at least he doesnt look that height, but maybe thats cause Joker and Animal Mother are both 6'4 so he naturally looks small beside them
sam
said on 26/Mar/08
yeah he looks like someone who on a really good day, first thing in the morning is just a shade under 5'9. Lol
Austrians
said on 9/Dec/06
yea, although the infamous movie quote from full metal jacket states him as 5'9, i dont think he really is that height
more like 5'8 (or below)
Ed Kline
said on 22/Nov/06
Yes, there are definite scenes with Gibson in Tequila Sunrise where he ( Howard) is at least 1-2 inches shorter, and Gibsons footwear does not seem suspect.
Ed Kline
said on 17/Sep/06
This guy was distinctly shorter than Mel Gibson in 'Tequila Sunrise' . I am thinking from 5'7to 5'8.5 tops.