Pete Postlethwaite's Height
5ft 8 (172.7 cm)
English actor best remembered for films like Jurassic Park: The Lost World, The Usual Suspects, In the Name of the Father, Brassed Off, Inception and The Town. In the mid 70's, during his early career, Pete was being listed as 5 feet 11 inches tall.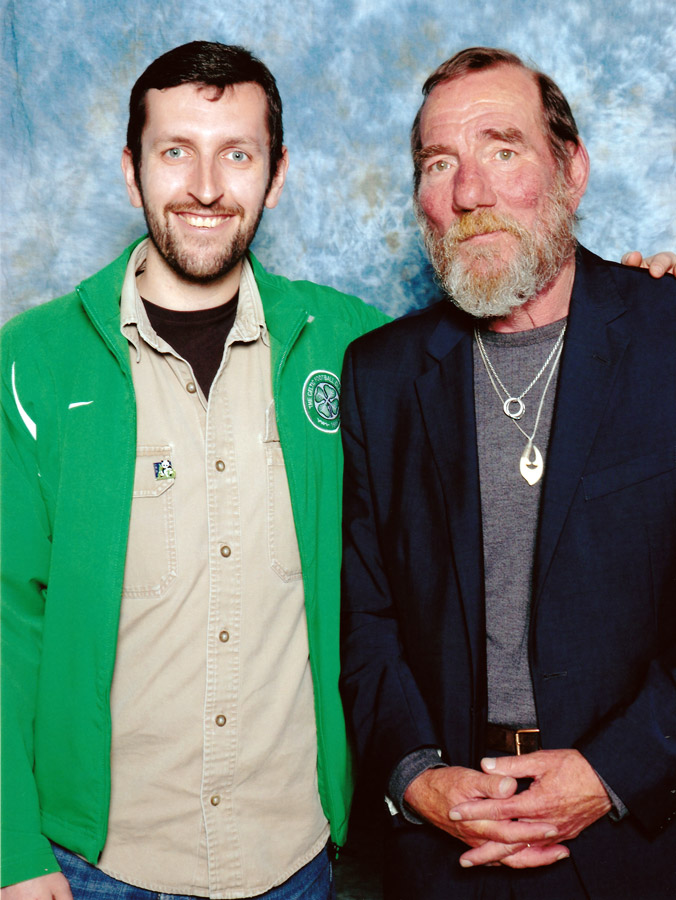 5ft 8 Rob and Pete @ LFCC 2008
Pete Postlethwaite (1946 - 2011)
You May Be Interested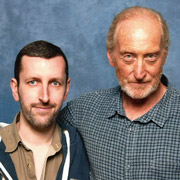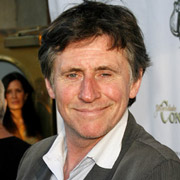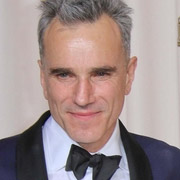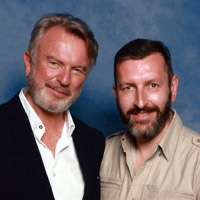 Add a Comment
56 comments
Average Guess (27 Votes)
5ft 7.74in (172.1cm)
Pierre
said on 19/Jun/20
By considering he stand closer to the camera that is low I guess him around 5"7.5' here
Click Here
I know the angle isn't good here ,I see Jeremy Renner shorter than him here.

Editor Rob
In person I don't think Pete was taller than Jeremy.
Willis Christian Macaraig
said on 28/Apr/20
5'8" sounds right.
Christian 6'5 3/8"
said on 23/Feb/19
5'7.75" max based on the photo.
Warren
said on 1/Mar/18
If he as listed then Rob is actually like 174cm isn't it
SMcM
said on 10/Jan/18
In that picture he looks barely shorter than Rob. Considering his age in 2008, I'd guess peak 5 foot 8.5.
JJAK
said on 9/Jan/18
Wow didnt know he died he looked older..but never short think was closer to average young.
Surely not 5 11 but could easily look more 5 9 maybe he bird chested and wore heels no telling.
Fantastic actor often in low budget euro flicks but always committed to role!
R.I.P.
MAD SAM
said on 15/Dec/17
I think he peaked at 176 cm in this photo I guess he's at 172 cm
Dingus
said on 7/Dec/17
His peak height was probably 5'8". I think he passed away around .5 inches below that.
even
said on 24/Jul/17
1 cm shorter than rob .
Sandy Cowell
said on 13/May/17
What an honour for you to have met him, Rob! He died tragically far too early.
He looks a weak 5ft8, whereas you are a strong 5ft8, Rob, so I shall give him guess what? That's it - 5ft8!
RIP Pete. Gone but not forgotten!
Editor Rob: I think that was his only 'comic con' convention appearance, so I'm glad I met him.

I remember when I got my first dvd player in 96 or 97 it came with some films, one of them brassed off...must have watched it a few times, he was always a dependable actor in everything he appeared in.
Giorgi
said on 8/Dec/16
Kobayashi must've had lifts on. I remember him being tall and sinister ;))
James B
said on 19/Mar/16
Rob my dad was telling me last night about when he saw Peter poselthwiate at an airport bar ( i think he said it was in the 80s) and that he was a bit of a heavy drinker lol.
But when I said Peter was "5'8" he did not think he looked that tall. With you rob I'd say he looks 5'7 not 5'8.
Editor Rob: he wasn't as short as 5ft 7, although 172cm is always possible then...
120
said on 18/Dec/15
He looks like he has a big head, how long do you think his skull is?
Editor Rob: His head is closer to the camera, in person I wouldn't have said that much bigger than average
CD
said on 14/Dec/15
Rob how tall did he look in person 2008? Under 5ft 8?
Editor Rob: in that zone of being close to 5ft 8, at worst 172cm
Armandy
said on 16/Aug/15
Looks 5'7.75 in the photo , but his peak is 173
MartinAdeson
said on 16/Jul/15
Hey Rob, is it when you measure the top of your forehead that gives you your true height?
[Editor Rob: height is the top of the head.]
chris2013
said on 21/Jun/15
Well I'm a vegeterian, is that the problem, not enough protein?
chris2013
said on 19/Jun/15
Rob, in March 2009 at age 14 I was measured at 5"5, now i'm 20 measured 5"7 and a half 171cm, should I have grown a lot more in 6 years?
[Editor Rob: not necessarily, it might be a bit under the average expected...but remember it could be worse, like me! I gained nothing after 14.]
dreq
said on 16/Jan/15
5'9 peak
5'8 later
James
said on 13/Oct/14
Either 5'7" or 5'8". I thought Postlethwaite was a hypocrite saying he supported striking miners, yet at the same time telling people not to burn coal.
Hubert
said on 22/Sep/14
All-time great actor. Said, by Spielberg, to be the 'greatest actor on the planet." Watch The Usual Suspects and then episodes of Sharpe, the tv series, where he plays "Obadiah," and you will concur (Brassed Off also utterly memorable).
Sam
said on 7/Aug/14
Rob, could you add The Town and Inception to his credits, his last two roles besides a film I've never heard of?
[Editor Rob: I'd seen Amistad recently, he was always great in anything he appeared in.]
ed2882
said on 19/Apr/14
he looks 172cm in the picture. eyes and shoulders are slight below rob's. fast actor tho. rip.
Andy Clifford
said on 3/Apr/14
Was he ill there? I didn't know he was so red in the face.
[Editor Rob: don't think he was ill at that point, could been a bit warm that day, it was in the summer.]
Rampage(-_-_-)Clover
said on 9/Jan/14
Rob, what was he like?
[Editor Rob: he was pleasant, I think that was his only ever convention.]
avi
said on 3/Jan/14
5'7.5 probably unless he dropped posture
Rampage(-_-_-)Clover
said on 22/Sep/13
Acting legend..
Looks 172cm max there though
Scally Wag
said on 8/Aug/13
5'8" look right.... drink another one buddy
Rampage(-_-_-)Clover
said on 31/Jul/13
He didn't look short next to Daniel Day Lewis in In The Name of The Father.
Superb actor. He shouldve won the Oscar for that performance
Reg
said on 5/May/13
Looked 5'9 at his peak
Swoosh
said on 18/Mar/13
5'7.75 or 5'7.5
Aragorn 5'11
said on 2/Jan/13
5'7.5. Definitely shorter than Rob by at least half an inch if not more!
The Exorcist
said on 29/Nov/12
Good listing, awesome actor.
Arch Stanton
said on 26/Nov/12
Yeah he was a good man, terrific actor.
Joe
said on 13/Jan/12
He looks about your height, Rob. He was probably a little taller at his peek. It's a shame he's no longer with us. He was one of the greatest and also underrated actors of his generation. R.I.P.
Tyler
said on 27/Dec/11
I think his peak was around 5'9". He looked it in The Usual Suspects.
LAN Jiao
said on 30/Sep/11
rob, he look exactly your height. was he in smilar footwear?
[Editor Rob: i had 0.9 inch sneaker, he had normal dress shoes which were not over 1 inch]
5'8.76786
said on 15/Aug/11
RIP a wonderful character actor, he should have been in more movies.
Adamz
said on 21/Jul/11
Rob, how do you see a full 5'8" here? He is at least .5" shorter than you.
[Editor Rob: he was 62 years in that photo, and I did think at the time he was in the 5ft 7.5-8 range so in the 5ft 8 range for his peak is fair, whether he was 5ft 8.5 or not in his 30's I am not as sure.]
soviet_rebel
said on 2/Jul/11
r.i.p. one of my favourite actor's, a face that you will NEVER forget.
Yaspaa
said on 22/Jun/11
Saw the pic and had to say condolences to the family, he looks sad in the pic.
rafa
said on 7/May/11
Rob, in the pic he had not a straight posture... Maybe with a good posture he looked 5'8"?
Great actor, Rest in Peace
James
said on 8/Mar/11
rob was he quite ill when you had the photo taken with him? maybe ilness made him shrink because with you he looks 5'7 1/2.
[Editor Rob: that photo was July 2008, I don't think he was ill at that point, at least he didn't appear ill.]
James
said on 2/Mar/11
with rob he looks 171cm
Sweeney
said on 24/Feb/11
He looked 5'9" in his early films.
Anonymous
said on 16/Jan/11
*sigh* height issues seems to b useless once death takes place
jtm
said on 5/Jan/11
rip pete postlehwaite.
jake
said on 3/Jan/11
R.I.P. Terrific actor
linke
said on 3/Jan/11
rip,great actor
Anonymous
said on 3/Jan/11
r.i.p Mr. Pete Postlehwaite die in Jan 2,2011 he was 64 years old...
Darkzeven
said on 3/Jan/11
He died because of cancer. RIP, a great actor gone.
PatB
said on 27/Nov/10
On this site sooner or later someone will claim that the person in question has lost height with age. I wonder.
Postlewaite is a little shorter tha average. He's old now but I wonder if he's lost all that much. Former Senator Alan Simpson who was once 6'7" today looks to have lost half a foot. He's all bent and folded. He's even more extreme than even Clint Eastwood. But Postlewaite seems to have good posture. My guess would be that he hasn't lost much at all.
sam
said on 25/Nov/10
Great actor, but he's no taller than 170. He looks so small and old here... it's kind of sad... he's like my grandpa
Daii
said on 26/May/09
I seen him in Dragonheart and Brassed Off and would have guessed he was in the 5'9 region. He seems of average height and build so 5'8 sounds correct
[Editor Rob: I've seen Pete, he was close to my height. Liev Schreiber looked tall in Omen against him I remember.]
hmm
said on 10/Jun/07
well i go to a pub in church stretton and he is there every sunday so i see him alot and his son works behind the bar and he is very nice !
Chris
said on 29/Dec/06
I'm surprised. I expected Pete to be really tall.