Gabriel Byrne's Height
5ft 10 ¼ (178.4 cm)
Irish Actor, best known for roles in film such as Miller's Crossing, The Usual Suspects, Excalibur, End of Days, Ghost Ship and TV series In Treatment. On the Spotlight directory, he listed his height as 5ft 10.5.
Byrne discloses that he was dwarfed by the 6-foot-4 Goldblum [in Mad Dog Time], with whom he has the most scenes, and had to wear elevator shoes to reduce the difference.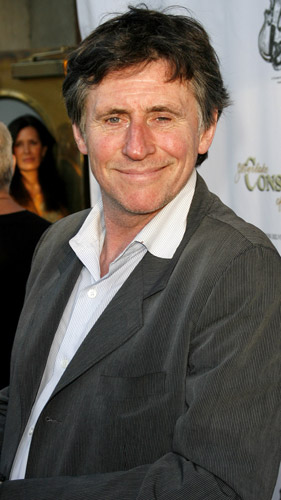 Photos by PR Photos
You May Be Interested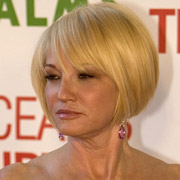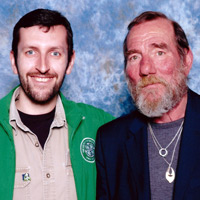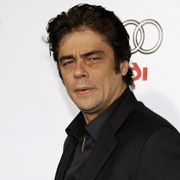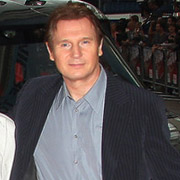 Add a Comment
57 comments
Average Guess (29 Votes)
5ft 11.19in (180.8cm)
Willis Christian Macaraig
said on 28/Apr/20
Kevin Po l l a k: 166 cm
Stephen Baldwin: 176 cm
Ben i c i o Del To r o:188 cm
Gabriel By r n e: 180 cm
Kevin Spacey: 180 cm
Those are my guesses for how tall are all the 5 main actors of The Usual Suspects.
Leopold
said on 15/Feb/18
I've seen him twice in Dublin, very slouchy walk and is definitely 5ft 9. Scraggy dresser and looks a lot older than his age in reality. Bad posture but still 5ft 9, not 5ft 10. I've seen him twice and walked past him once.
Giorgi
said on 20/Dec/17
Check out the scene in Usual Suspects where he's standing next to Pete Postlethwaite. He looks barely taller.
Slim 181 cm
said on 8/Jul/17
Rob, he played earl haroldson in Vikings, flat 5'10
Goose
said on 1/Nov/15
He's no where near close to 5'11. I saw him around 2002 and he was 5'8 at most. I'm even starting to be suspicious about the first hand accounts here. Lot of 'projection' goes on with celebrities in my brief experiences....
Lucas
said on 17/May/14
Saw him in London. I was very close to him and 5ft11 is probably closer to his real height. I am around same height so I can tell with a certain accuracy. He was wearing trainers which might have given him some but not too much. Quite a big guy and good looking.
Goose
said on 29/Dec/13
Saw him on the Upper East Side. I was about 30 feet away but looked about 5'8 - no more no less. Looks a lot older in person BTY...
Rampage(-_-_-)Clover
said on 7/Aug/13
Gabriel Byrne - 5ft10.25in/178cm
Kevin Spacey - 5ft9.75in/177cm
Stephen Baldwin - 5ft9.25in/176cm
holly
said on 13/Apr/13
If he's shorter than Donal McCann (by a good inch or so in Reflections) and McCann is a good 3/4 inches shorter than Peter O' Toole who was probably between 6'2/3", I can't see him being much taller than 5'9" to be honest. I met him over 25 years ago at Shannon airport and my guess is 5'9".
Silent d
said on 13/Feb/13
He looks 5 foot 9 in movies. He doesn't look like a 5 foot 10 guy. In the assassin, he was about the same height as dermitt mulroney. Dermitt doesn't look like he's taller than 5 foot 8. 177cm.
Voiceless Dental Fricative
said on 16/Jan/12
Always gave the short guy impression to me for whatever reason
Bar
said on 20/Aug/11
Walked past him in Dublin a few years ago. I'm 5th 10 and he looked at least as tall as me. I'd say 5ft10.5.
MOF
said on 9/Jun/11
In The Usual Suspects he has a standing scene with Pete Postlethwhaite with and Stephen Baldwin, Pete is listed as 173cm and Stephen as 175cm. Byrne never looked taller than Baldwin, in fact they looked identical in height and both looked slightly taller than Pete.
Byrne has never looked more than 5'10" but he's probably close to an inch smaller than that.
Sam
said on 9/May/11
Met him in London. He's at least 5'11..I am 5'10.25...I had the impression he was slightly taller than me, can't say exactly..
James
said on 7/Mar/11
Rob do you think he could be 5'10.5?
[Editor Rob: I'm not as convinced he appears that tall]
jtm
said on 9/Dec/10
he is definitely a solid 5'10.
Alex2401
said on 8/Dec/10
178cm seems right.No more no less
James
said on 18/Jun/09
5'11 next to Benecio Del Toro
Austrian
said on 4/Mar/09
lol... comes across much shorter in movies
Hugh
said on 23/Jan/09
Looks close to 5ft11,
Len
said on 5/Oct/08
I read at the MySpace site that Gabriel Byrne is five feet and 11 inches tall -- his official height.
Hugh
said on 13/Sep/08
Rob why don't you bring Glenn back. I feel it's a bit unfair to ban him. He was provoked a lot of the time to use bad language. He was in a way the main man on the site second to you of course.
Len
said on 11/Sep/08
I like very much this site's sections on weight/ height, etc. But a lot of the joy of visiting seems lost without photos. It's like visiting a person with a large family, and that person not having a single photo to prove the things they recite about this relative or that one.
[Editor Rob: glenn isn't on the site, neither are his photos now. It's unfortunate for those who liked seeing his collection of course.]
Jay
said on 5/May/08
A lovely actor, and looking at him he appears to be around the 5'10" mark. I loved his work in 'The Man In The Iron Mask' with Leonardo Di Caprio, Jeremy Irons, John Malkovich and Gerard Depardieu.
Leo
said on 16/Apr/08
I walked past him about 4 years ago in Jurys hotel and he looked around the 5ft 10 mark to me, his posture was slouching a bit as well.
Daniel
said on 2/Apr/08
1.78m seems correct for Byrne, although he always seemed taller to me, like 1.80m. Great actor, I liked very much his work on "The Usual Suspects" and "Stigmata"
JEWEL
said on 21/Dec/07
what a handsome handsome man
dmeyer
said on 2/Dec/07
does look 5'10 by glenn
glenn
said on 30/Nov/07
he gives a shorter impression.almost 5-9.but in reality he is 5-10,5-10.25.
silver
said on 30/Nov/07
Now I understand Vegas ..Well, then it's natural that near to that very tall man (your president) Byrne "seemed" short!
Vegas
said on 29/Nov/07
silver you misunderstand me :D
no i meant the other dude is ~6'4 and i have stood beside him not byrne, i got a photo of two together, the big guy is the president of my university
Click Here
silver
said on 29/Nov/07
Anyway it's easy, Glenn can tell us: was he taller than you or was he not?
silver
said on 28/Nov/07
Vegas: I suppose you meant 5'4-5'5 and not 6'4-6'5. But how could he be that short if in the picture he is clearly taller then 5'8 Glenn??? Moreover, he is certainly taller than Kevin Spacey in Usual Suspect. So, I think you're absolutely wrong in your evaluation. Maybe you are very tall, and very tall people tend to see the others always shorter than they really are
Vegas
said on 27/Nov/07
Byrne looked really short on tv accepting his honorary degree from the president of my university today. I have stood beside the guy once before and he is 6'4-6'5, will try to find a video
glenn
said on 23/Nov/07
its not everyday,and sometimes it is everyday.some days i get one or 2 celebs,other day 12-20.it all depends.sometimes weeks go by and i get nothing.ive taking a couple years off too.
silver
said on 22/Nov/07
glenn, I'm curious: how do you find the time to search every day a celebrity and have a picture with him?
glenn
said on 19/Nov/07
i understand silver.
silver
said on 19/Nov/07
thanks glenn. ...I didn't mean that he is not handsome anymore, on the contrary I had said in my previous comment of 28 /sept/2007 that he is very "charming". In fact he is a beautiful and sexy 57 years old man
glenn
said on 18/Nov/07
actually he was friendly.weird guy that goes back and forth with his way towards autograph seekers or posing.in the 90s i thought he was very receptive.then 3,4 years back i would bump into him at a hotel he lived in and he would always ignore me or anyone who ask for photo with.i was perplexed.this evening he was back to his old nice self.i have 2 photos with him,12 years apart.
glenn
said on 17/Nov/07
helene speaks volumes of truth.in response to silver question,this was i believe at the screening for zodiac in february this year.
H
said on 17/Nov/07
After having another look at this photograph, I notice Mr. Byrne's expression seems to say: "No, but okay. Let's get this over with." Why is this? What is the story behind this photo?
H
said on 16/Nov/07
Gabriel Byrne is a beautiful man. In response to Silver's comment, everyone ages. It's a part of life. Aging does not make anyone less attractive.
silver
said on 5/Nov/07
glenn when did you take that picture? it seems recent because he looks quite aged
Franco
said on 30/Sep/07
lol Glenn, you look more evil than him in End Of Days in that picture :D he looks angelic there, one of my fave actors. :P
actually i think he is under 178cm, he looks barely 180cm in that picture.
barefoot he is 176cm.
silver
said on 28/Sep/07
Oh yes I agree with steffi, he's so charming... and I think his height is absolutely perfect for average tall women (5.3 - 5.4)
Steffi
said on 20/Aug/07
I have never met Gabriel Byrnes but in the films I have seen him in he look tall to, but really I don't care how tall he his, I think he is just gorgeous.
Edison829
said on 20/May/07
Met Mr. Byrne at a screening. I am 5'8", and was wearing 2 inch heels. He came up to my nose bridge, making him about 5'9"
the shredder
said on 6/Feb/07
yea , I think 5'10 - 5'11 ! my 12 grade teacher was a cop in Miller's Crossing and said that he was around the same height as Byrne ! My teacher claimed 5'11 ! plus he looked 5'11 in that film !
G-unit
said on 5/Feb/07
In millers crossing he looked taller, like 5'11. But recently 5'10, yeah.
Glenn
said on 5/Feb/07
Gives a shorter impression.the angle Im standing makes him look taller for the photo.he is no doubt 5-10.
Glenn
said on 4/Dec/06
He looks 5-9 in the street.Id see this guy everyday last year.
kristian
said on 3/Dec/06
i allways thought , he was on the short side....... in the usual suspects....he looked somehow short!!!!!!!
fiveten
said on 15/Sep/06
I saw Byrne at the film fest...He looked about 5'9-10, although, his footwear was questionable...the soles were thick...at least 1.5 inches thick...Nonetheless, he is an average sized man...not short, not tall
Glenn
said on 8/Sep/06
Used to be cool.I see the guy alot and is now a jerkoff.5-10 then.5-9 now.
Editor Rob
said on 7/Sep/06
"Byrne discloses that he was dwarfed by the 6-foot-4 Goldblum, with whom he has the most scenes, and had to wear elevator shoes to reduce the difference" - in film mad dog time.
sam
said on 16/May/05
yeah, you can see in the scene where Byrne slams Spacey against the wall, Spacey is forced to kind of straighten up and is at least eye-to-eye with Byrne.
pw
said on 4/Apr/05
If you watch the end of days movie, byrne looks a lot shorter than 6 feet arnold. (the scene in arnold's living room.)