Rachel Hurd Wood's Height
5ft 6 (167.6 cm)
British actress known for roles in movies like Tomorrow, When the War Began, Peter Pan, An American Haunting and Perfume: The Story of a Murderer.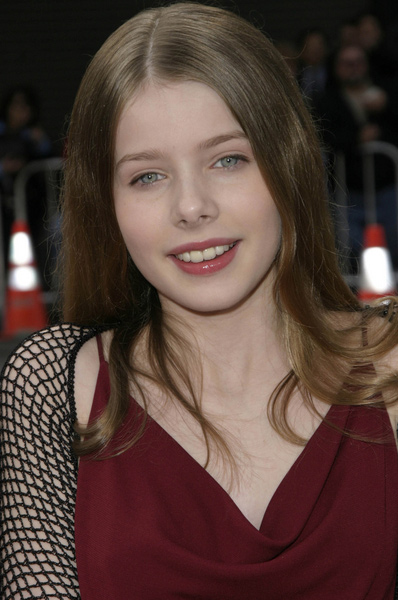 Photo by PR Photos
Add a Comment
16 comments
Average Guess (6 Votes)
5ft 6in (167.6cm)
Miss Sandy Cowell
said on 17/Aug/20
💐🎂🎈🎊 Happy Big 3️⃣0️⃣ Rachel 🎊🎈🎂💐
A Very Happy Thirtieth Birthday to Rachel Hurd Wood. Congratulations young Rachel! X😁X
5ft6 👩🍰🥂
💐🎂🎈🎊💐🎂🎈🎊💐🎂🎈🎊💐🎂🎈🎊
khaled taban
said on 18/Jun/19
Solid 5ft6
Sandy Cowell
said on 26/Dec/18
⭐️ Rachel doesn't half look like Dawn Acton from 'Classic Coronation Street', who used to play Tracy Barlow! I have no idea if Rachel outgrew her though, being that much younger....
Sandy Cowell
said on 25/Dec/18
I was just checking the cast of the 2003 version of 'Peter Pan', in which Rachel plays Wendy Darling at age 12 or 13 and I went on to find out some personal information of hers, including that she grew to 170cm. I thought that sounded a touch too tall, so I looked on Celebheights. Yes, an inch exaggeration - not exactly uncommon, and Rachel might be that tall or a smidge under when she bounces out of bed excitedly to open her Christmas stocking! 🎄
5ft6. 😀❄️🎅
Sandy Cowell
said on 22/Jun/18
I have just found out that Rachel was 14 or 15 when she made the film 'An American Haunting'! She was born in August 1990. A kid of 14 has an enormous capacity to grow, and even one of 15. I was wearing age 9-10 clothes on my 14th Birthday, but admittedly, I did grow a lot that year!
⭐️ 'An American Haunting' was from 2005. ⭐️
Sandy Cowell
said on 22/Jun/18
I recognised Rachel from 'An American Haunting', and I am rather surprised to see that she is as tall as this! I reckon that she can't have been fully grown in that film, but looking back, I rather think that's blatantly obvious! She WAS a little girl in it! I really will have to find out her age in that film, which shouldn't be difficult! I'll go the same route as I did to find the age Heather Langenkamp was in 'A Nightmare on Elm Street', which was 20!
I can't see Rachel being anywhere near that age for 'An American Haunting', because a 5ft6 girl has greater difficulty passing for a kiddie than a 5ft3 one (Heather), even if she does star with the well-in-access-of-6ft Donald Sutherland!
I will settle for 5ft6 then!
OilTar
said on 5/Nov/15
Looked 2 inches shorter than 5-11 jason statham in a magazine clipping. Perhaps 5-09?
Mike
said on 6/Dec/14
Solid 5ft 6. She has nice eyes!
Pedro
said on 13/Aug/14
Her picture here should be updated. She looks much prettier now.
Maximus Meridius
said on 4/Jun/12
Rob why is she listed at 5ft 7in on some websites when she is really 5ft 4.5in.
[Editor Rob: she possibly grew a bit more after Peter Pan and around American Haunting so could be taller now.]
Jack
said on 23/Feb/07
cause glenn is 5'8, Matt
Bombay Rocker
said on 23/Feb/07
He looks a little like wilmer valderrama and about glenn's height from that pic.
MD
said on 22/Feb/07
I'd pegged him at around this height on Idol, last year.
Matt
said on 22/Feb/07
How is Glenn an inch taller than Mario in this picture?
Jack
said on 22/Feb/07
Oh wow, i've only seen this guy on tv and he isn't very popular here as i live in UK, but i seriously thought he was 6'1 or something.
glenn
said on 22/Feb/07
the rare occasion i forgot to take off my hat or hoodie for a pic.i had a photo with him from 2 years ago.i hate lookin like this in a photo,but it was so damn cold.teens.