Rachel Luttrell's Height
5ft 4 ¼ (163.2 cm)
Tanzanian born Canadian Actress best known for playing Teyla on Stargate Atlantis. On her resume she listed herself as
"Height: 5'5"
and
"Weight: 115 lbs"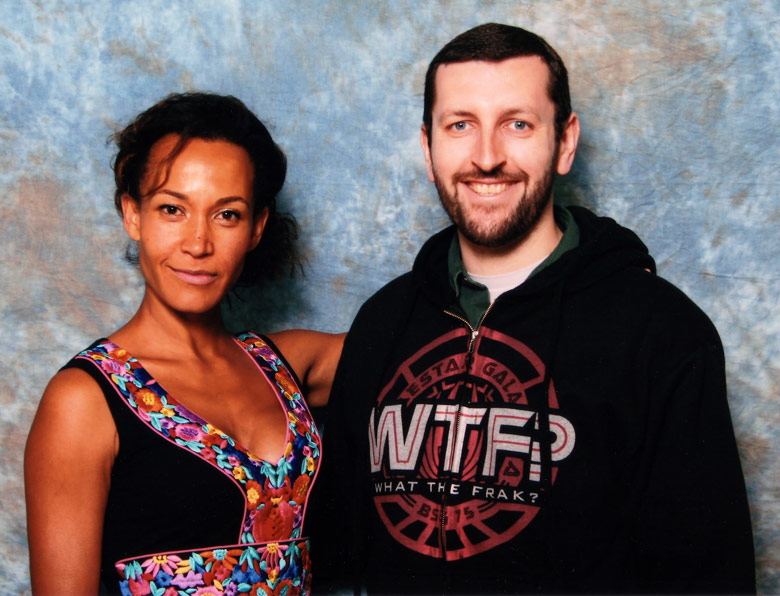 5ft 8 Rob and Rachel @ Collectormania 2009
You May Be Interested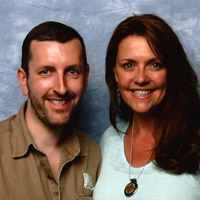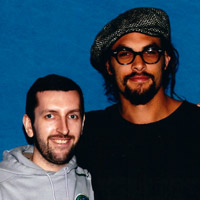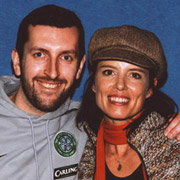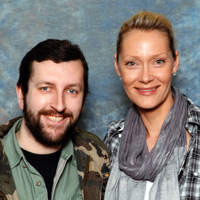 Add a Comment
19 comments
Average Guess (15 Votes)
5ft 4.3in (163.3cm)
Colberto
said on 4/Dec/18
Looks exactly like a 4" height difference to me.
Nik
said on 2/Aug/18
I can see where the voters are coming from!
Nik
said on 26/Jun/18
This beautiful random celeb is certainly at least 5'4"!
anon176
said on 14/Sep/17
Wow beautiful lady
Nik
said on 30/Aug/17
She is definitely this height or possibly as tall as 5'4.5"! I like her name too!
delvin
said on 24/Apr/15
She looks 5'3 and a half
TNTinCA
said on 29/Dec/13
I would say this is about right. In Atlantis, she was noticeably shorter than most of the cast. In some of the training fight scenes, she was barefoot and appeared to be right around the 5'4" range.
marla singer
said on 14/Oct/12
Looks taller than 5'4

Editor Rob
Candyman
said on 6/Aug/11
terry says on 14/Nov/10
sack of bones, damn she needs to eat
As Bilbo stated, Rachel is not a sack of bones by any means. She has very angular features and a naturally narrow face, but is very well built for her size and has an athletic shape. A very pretty lady.
FiveNine
said on 4/Aug/11
Not much height difference between Jenny and Rachel in this one -
Rachels narrow face gives a taller impression.
Bilbo
said on 5/Jul/11
Sack of bones? Not at all, Rachel's face is simply narrower than Jenny's. Cover Jenny's image, then assess Rachel's overall appearance. Then cover Rachel's face and assess her figure below the neck. Not skinny at all.
Aaron
said on 21/Apr/11
Jenny looks sumo-sized next to her. Maybe Luttrell has a high metabolism.
terry
said on 14/Nov/10
sack of bones, damn she needs to eat
John P
said on 1/Jul/09
What a nice looking woman.
Olivia
said on 13/Mar/09
Probably more close of 5 ft 3.5 (161 or 162 cm) after seeing some photos of her in "real-life" events.
What was saying Rob about this girl talking of Rachel's height seems pretty right...So I'd say she's a strong 5 ft 3, not less but I really don't think more...
Hanna
said on 14/Jan/09
In the show, she's one of the smallest women so I guess she's probably not more than 5 ft 4 maybe only 5 ft 3.5 and she's a beautiful woman ! !
Olivia
said on 13/Nov/08
She looks that height, maybe even only 162 cm.
Captain Obvious
said on 23/Feb/08
Camera tricks anyone? She's around 5'4". You can drop the .25 of an inch - no one really cares. Yes, she's short.
Mari
said on 16/Dec/06
I think this is wrong, she doesn't look this short. She must be 5'6" if we compare her to her castmates...in real life pics, not in screencaps.

Editor Rob
I've seen her...from about 8-10 feet which isn't that great but around 5ft 4 I guessed. Actually, I kick myself for not going up to her... Although prior to this, one girl I was talking to said she was shocked how short Rachel is. "Tiny" she said, I asked her how short, 'Shorter than me' and this girl herself is about 5ft 3...