Ralph Sampson's Height
7ft 1 (215.9 cm)
Peak height was 7ft 2 (218.4 cm)
American, former Basketball player, who played for The Houston Rockets.
I'm normal. A lot of people feel that because I'm 7 feet 4, I'm a freak. But I'm not.
-- Newsweek, 1981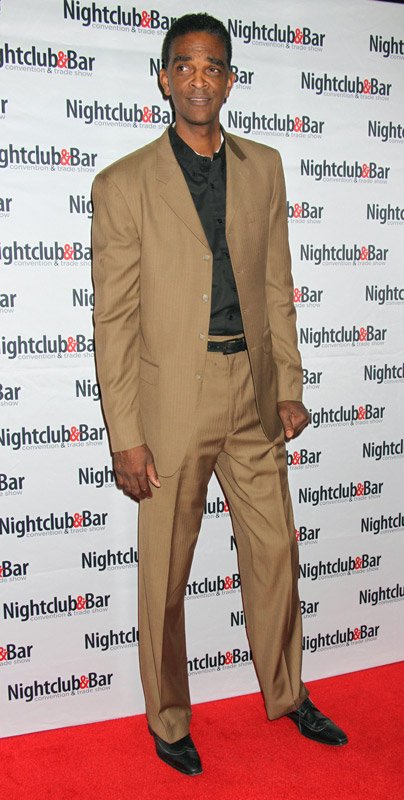 Photos by PR Photos
You May Be Interested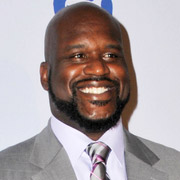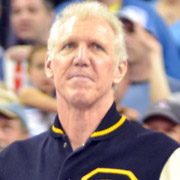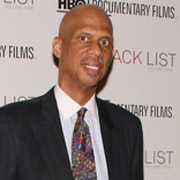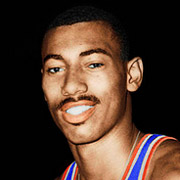 Add a Comment
56 comments
Average Guess (27 Votes)
Peak: 7ft 1.98in (218.4cm)
Current: 7ft 1in (215.9cm)
JayHay
said on 20/Jan/21
7' 2 1/4 at a low in his prime, now probably an inch shorter.
6'3 Julian
said on 27/Sep/20
@Victor most people wouldn't bat an eyelid at anything over 6'8 claiming to be 7'0+, 7'1 and 7'4 look the same unless you're extremely tall yourself
Victor Lions
said on 15/Mar/20
Wow, he still lists himself at 7ft4. Its crazy.
Basketball fan
said on 2/Jan/20
Basketball Big Men
Ralph Sampson - 7'1.5"
Hakeem Olajuwon - 6'10"
Patrick Ewing - 6'10.5"
Shaquille O'Neal - 7'0"
Wilt Chamberlain - 7'1"
Kareem - Abdul Jabbar - 7'2"
Mark Eaton - 7'3.75"
Manute Bob - 7'6.75"
George Muresan - 7'7"
Joel Embiid - 6'11.5"
Nikola Jokic - 6'10"
Dirk Nowitzki- 6'11.25"
Kevin Garnett - 6'11"
Tim Duncan - 6'10.5"
Nik
said on 1/Nov/19
He is normal, we all are and I know he will agree.
Chris Junior Hernandez 1990
said on 3/Sep/19
The PR Photo making Ralph look 6'11 tops.
viper
said on 14/Jun/19
Possible he was just 7-1.5
Auburn's center is listed at 6-11 yet measured 6-8.25 at the combine
Junior Hernandez 1990
said on 13/Jun/19
Maybe he was never taller than 7'1 1/2 and 7'1 on the dot now seem legit?
Canson
said on 4/Aug/18
@Rising: I think with Dream that he's 6'10" in the morning and 6'9" at a low. Maybe in shoes he's 6'10".
Rising - 174 cm
said on 2/Aug/18
That's not a 3.5" difference, imo, but admittedly the hair makes it difficult to tell exactly. Mutombo's hair isn't exactly flat either so I wouldn't think Ewing has much more than 1 cm extra hair and Mutombo looks to have a bit better posture or at least be raising his eye level compared to Ewing. Without considering posture or what they're standing on, I see about 2.5" difference or maybe a bit more so I'd argue Ewing looks a bit under 6'11" there, but not below 6'10.5". @Canson: I think stuff like the Elie comment is probably the biggest area we disagree. You seem to take things like this more literally while to me it's not really a matter of believing Elie so much as interpreting what he meant by it. I think he was mainly getting the point across that Dream was well under the 7 feet he was listed at and smaller than a lot of the guys he went head to head with whether Shaq, Robinson, Ewing, Mutombo etc. I'm not sure he'd even argue between 6'9" and 6'10" or whether he'd be able to tell a clear difference considering he's much shorter than that. You have to have a really good eye and be interested in height to tell down to the inch how tall someone is close to half a foot taller than yourself unless you see them standing next to someone else close in height whose height you know. It's not a big deal because I've noticed we seem to agree or at least be close more often than we disagree with the exception of a few athletes.
Canson
said on 31/Jul/18
@Damian: there if you cut Ewing's fro he comes out about 3.5" shorter than a 7'1.25 measured Mutombo. Not knowing what time of the day it occurred, I have to believe Mario that Olajuwon is "closer to 6'9" as he's not as tall as Ewing. And the "stop the"? Last I checked this is Rob's site not yours
viper
said on 31/Jul/18
I think that 6-10 guy was trolling some. Had to.
Gigantic difference between 6-10 and 7-5
Mickie
said on 31/Jul/18
@ Duhon - lol I've seen that video before, a long time ago. I wonder if anyone has a link to it? But yes, I think a 6'10" guy who hasn't been measured in ages could believe he was a 7 footer if he was the kind of guy that enjoyed the attention that comes with being that big. I know a guy who is about that height, and he isn't going to be thinking he's 7 foot, since he is very grounded and seems to have mixed feelings about being so tall.
Duhon
said on 29/Jul/18
I wonder if you're 7'1" and spend most of your time surrounded by average height people if it weren't very easy to believe you were actually 7'4" if you hadn't been measured in some time?
There was a vid of a guy who was 6'10" who was convinced he was 7'5" or something ridiculous before he actually got measured by a doctor.

Editor Rob
If you hear it often enough, maybe you start believing it.

"Folk keep saying I'm over 7 foot, I guess I must be!"
Rising - 174 cm
said on 28/Jun/18
I always had some doubts he was even 7'2". He didn't really look taller next to Dream than Shaq did. And I agree Damian, except Ewing is at least an inch taller than Dream so more 6'11", imo. Most of Hakeem's teammates and announcers said he was 6'10" for years. Elie saying 6'9" doesn't mean he actually was that height. It just means Hakeem was nowhere near the 7' he was listed at and Elie knew that much. Didn't Mutombo once say Larry Johnson was 6'3"? On the other hand, Kobe said Tracy McGrady was 6'9" when T-Mac was more like 6'7" at best.
Damian
said on 7/May/18
Stop the strong 6-9 for Olajuwon and weak 6-10 for Ewing arguments! Olajuwon is a legit 6-10 (208 cm) and Ewing is a strong 6-10 (about 210 cm).
Click Here
Click Here
Canson
said on 18/Feb/18
Looks 7'0-7'.5 max today and should put In perspective most of the other guys aren't as y'all as they're listed like Hakeem Olajuwon. His own teammate Mario Elie in an article said he was 6'9" when he played. Likely points to a hair over 6'9"
Click Here
awkward
said on 29/Jan/18
far from 7-4
could look a flat 7ft today, as Mutombo
Vincent L Washington
said on 29/Dec/17
I don't understand why we don't actually know how tall Ralph Sampson is. When it comes to extremely tall people like Sampson, Andre the Giant the blogs are a war zone of comments about their true height.
Canson
said on 21/Dec/17
@LG69: agree with everything you said! Dream strong 6'9 Ewing maybe weak 6'10 at worst. People read those draft measurements from Draft Express. They also believe Mourning is 6'9. Mourning is 6'8" range even admitted himself he was and looks it with Ewing Shaq and Mutombo. I can care less what Draft express says. They also have John Wall 6'2.75 when he's 1-1.5" shorter than a 6'3 friend and 1.5" or so above a 6'0" friend
Junior
said on 19/Dec/17
Def shorter than a current 7'1.5" Kareem now. 7 foot 4 claim was way inflating it. But only 57 and lost an inch that is alot.
LG69
said on 19/Dec/17
My bad! I put "@ Canson" but meant it to be "@ Logan"
LG69
said on 18/Dec/17
@Canson
LOL. Ewing was not 7'0, let alone 7'1. He was about 6'10. Olajuwon was listed at 7'0 but was about 6'9.5.
StephenB
said on 14/Dec/17
I would estimate Sampson as a strong 7'1", weak 7'2" peak height. He looked to be about Jabbar's height or even a smidgen less. He was no where near 7'4" like he claimed.
Logan
said on 2/Dec/17
Canson Hakeem is 6'11"-7'0" a little shorter than the 7'0"-7'1" Patrick Ewing. And I do not think Ralph is 7'4" either. I believe he is 7'2" in his prime 7'1.5" current.
I'm surprised KAJ is still 7'2" since he's in his late 60's or early 70's
And Dikembe Mutumbo is a legit 7'2" next to the 6'0" Bill Clinton TRUE GIANT.
Canson
said on 21/Oct/17
I think Rob has him close enough. People assume he's that tall because of how Olajuwon is listed. Hakeem was 6'9"-6'9.5 barefoot just like Mario Elie (his former teammate described him). Today he isn't over 6'9". Look at Hakeem next to drexler or Vince carter both 6'5. Sampson could be barely 7'1 today even like 7'0.5-7'0.75. If you see him with KAJ he's def not as tall as him.
Junior
said on 21/Oct/17
7 foot 4 in elevator shoes and 7'2 barefoot peak.
Mr. R
said on 19/Oct/17
I met Ralph in 1988. I was working at a church and saw this very tall man. When he left I asked his name and he told me Ralph Sampson. I turned to my colleague and said was that "the" Ralph Sampson? He said: "How many 7 foot 4 Ralph Sampsons are out there" Hilarious
Nik
said on 23/Sep/17
@ Sandy Cowell - Hi again!
This is my second reply to you on this page today, the first one I sent at before 6 o'clock this morning along with a reply to Gladstone Screwer on another page! I nearly had a fit when I saw that Gladstone's reply had been published this morning dated the 23rd September as not even many of the comments dated the 22nd September had been published at that time! My first comment to you has not been published yet but it will be soon!
It always cheers my Mum and myself up when we predict where we come up to on the tallest people, particularly when we want some light relief after a bad day! I would love to meet some 8 footers, like Sultan Kosen, to see where I would come up to on them!
My Mum most certainly is very fit and youthful for her years, I sometimes wonder where she gets her energy from! She doesn't eat much or sleep much, it's remarkable that she is so full of life! She does eat healthily and she is very active so these must be the things which keep her so youthful.
You must have been surprised at your Mum's reaction when you brought home that porno magazine which you once found, I bet her reaction was a very pleasant surprise for you. I once had something like this planted on me when I was at high school and my Mum found it in my belongings! I would have done exactly the same as you did if I had found a porno magazine when I was a kid, as I think most kids would, but the reaction you may get from your parents is the one thing that you fear should you be caught out!
You are totally correct in the irony and appropriateness of your autocorrect changing porno to people, with these magazines being full of beautiful people!
I am writing this comment from Whitby this Saturday night, we arrived at about 3 o' clock this afternoon. I hope you have a fantastic weekend!
It's one year and counting for me now on celebheights!
Cheers Sandy!
Editor Rob: a year is a long time to be a regular visitor...!
Nik
said on 23/Sep/17
@ Sandy Cowell - Hi!
I am sorry to hear that you are terrified about the operation, I do not know what is involved with the operation myself. I will be glad when everything is sorted out and you will be able to walk again, and without any discomfort too. I will let you into a little secret, I also walk with the aid of a stick due to my EB, because as I have said before my condition affects my feet mainly.
I hope you have a good weekend Sandy, my Mum and I are going to Whitby today for a week, Mark is taking us and him and his girlfriend and Jasmin the dog are staying for the first night!
Can you still use your vibrostation or is painful to do so? Have you considered getting an exercise bike Sandy? Only you can decide whether getting one would be right for you but I will say you can use them when you are sat down in a chair. Talking about such things I have a 4th instalment of health tips on the way very soon so I will let you know just before I send them to East Kilbride!
I have been on this website a year tomorrow, I think, and I have been friends with you for the best part of this year, my life is richer for knowing you and I look forward to this adventure going on and on. I also like your family and your boyfriend Jim even though I haven't communicated with any of them, sometimes you can just tell who the good people are.
Oh yes, I have posted a couple of comments on Dylan Sprayberrt's page too! Also is Jim's car the blue 'un?
Have a great weekend Sandy!
Sandy Cowell
said on 22/Sep/17
@ Nik - It's great that you are able to joke about with your Mum about where you two would come up to on people! I never did that with mine, but we joked about other unusual things!
Perhaps the funniest fright I got was when I was still quite a little girl and I came home with a porno* magazine I'd found on my way home from school! Instead of telling me off, she sat down at the table with me and looked at it too! I couldn't believe it! Many a person would have judged her to be extremely prim and proper! Little did they know!
Yes, Nik, you must make the most of these precious times with your Mum! She strikes me as very youthful and young beyond her years!
* That autocorrect of mine wanted to replace 'porno' with
'people'! Rather appropriate, don't you think? 👫👬👭
Cheers Nik! Enjoy your weekend! 🐩😊
Sandy Cowell
said on 21/Sep/17
ALSO for the attention of Rob and anyone else who wishes to read it!
@ Nik - Hi! I will have to get my thinking cap on to reply to this one. At the moment I wouldn't make much sense because I have the following on my mind....
I was at the hospital today. My boyfriend dropped me off there or I wouldn't have made it. I'm in too much pain.
When I arrived in the consultation room, I was greeted by an X-ray of my hip - upper leg area. What a mess!
Within minutes, the consultant told me that I will have to have a major operation and the waiting list is 6 months. I was pretty shaken up when I heard the details and I still am. It sounds nasty, but I have to have it or be like this for the rest of my life. The op falls under the 'hip replacement' category, but at least I will be able to walk again, so I'm going to proceed. In fact, as of today, I'm on the waiting list.
Without having to even ask him about my inch/centimetre problem, he measured both my legs. He said that the left one is so badly out of its joint, literally, that there is a 3-4 centimetre difference between my left one and my right.
When I arrived home I phoned my Dad and told him the news, shortly afterwards asking him if he thinks I'll get those centimetres back and he said "Of course you will!" So that means I should be at least 153cm afterwards - AND I'll be able to walk without this agony. It's so difficult to walk now that I need the stick near me even in bed, for when I have to get up to use the you-know-what.
I was told that it could be a progression from the fall, but on the other hand, it might not be.
So that's my news! I suppose it is good news, but the operation will be a big'un! So I am terrified but optimistic at the same time! 😨 😌
Cheers! 🙋 🙋
Have a great weekend! 👍 👍
Duhon
said on 21/Sep/17
Bard said on 19/Sep/17
Rob, could you add a page for Dikembe? I think's he's around 7'1 like Ralph.
He looks like a true giant in this pic with Bill Clinton
Click Here
and is edged a bit by an older Kareem now
Click Here
He was measured 7'1" barefoot.
Bard
said on 19/Sep/17
Back on the subject of this guy. He literally has a one in a million height already, and he's still obviously inflating it? Ffs
Bard
said on 19/Sep/17
Rob, could you add a page for Dikembe? I think's he's around 7'1 like Ralph.
Nik
said on 18/Sep/17
@ Sandy Cowell
Comparisons between people, whether it be celebrities or members of the public, are fascinating and is great for adults, and children alike, in order to enhance their own knowledge on how members of the public or celebrities differ from each other, and in many different areas. As far as children are concerned things like this really add to a pleasurable and informative learning experience as it teaches children about some important aspects of history and about the ever changing human being over time.
I would love to see some accurate material displaying the average heights from the different ages of man and from all the different countries across the globe, as well as how people's clothing and hairstyles have changed throughout history, plus how people have changed in other areas, and to have all this information pooled together in one book or on one poster for example really would be fantastic!
If records on people's height weren't kept until fairly recently then it may be difficult to make such a chart, although like you said Tony Robinson may be the man to ask about this. Examining skeletal remains may be a method of providing rough estimates on the average height of people over time, and there may be other things experts could explore to work out some estimates, if that is all that can be provided.
Too true Sandy, people like Ralph do not have the neck strain, that the likes of us have in looking up at taller people! The amazing thing is that people who are 6'0" are only up to this guys shoulders and people of 6'3" are only hovering just above his shoulders! My Mum and I like to joke about where we would come up to on people of Ralph's height, whether it would only be up to the chest, or even stomach level!
Cheers Sandy!
Sandy Cowell
said on 16/Sep/17
@ Nik - What I find useful in such cases as this one are the maps you can find often in newspapers, where they tend to compare celebrities, and science books, frequently used in schools, where they compare an enormous variety of people, from ones from the different ages of Man and people in the countries all over the globe. They are as easy as pie to master and would be an interesting way of passing the time to make your own, especially for kids, wishing to compare ape man to iron age man, and man from the start of this Royal lineage, when William the Conqueror came over from France, fought for, and won, the English throne in 1066, then 500 years later at the beginning of the House of Tudor's time on the throne and then the First World War, when records were kept, right up until now! There would be call for checking out each century's average.
I wonder if it would be possible to make such a chart as records weren't kept until comparatively recently. Things like that are always niggling away at me! Is it true that just skeletal remains are our only guidelines or can we find other ways of tracing Man's historical height progress! 'Blackadder' actor and archeology expert Tony Robinson OBE would be the man to ask!
Finally, it wouldn't surprise me to find out whether extremely tall people like Ralph here have difficulty guessing the heights of people around 2ft or more smaller than they are. I would think the answer is "probably not!"
They don't have to strain their heads looking up! We don't have that trouble judging kids' heights, and that's about the same difference!
Have a terrific weekend Nik!
Nik
said on 15/Sep/17
@ Sandy Cowell
Often it is difficult to tell the difference between a 7'1" guy and a 7'4" guy, not that I have much experience of doing this! I just had a gut feeling that 7'1" was more appropriate than 7'4" for Ralph. I would be about up to the chest level on guys like Ralph and it is so hard to tell what height people are the taller they are, like you said, the best policy is to have a few smaller people nearby to use as yardsticks with each other and the 7 footer!
Cheers!
Sandy Cowell
said on 14/Sep/17
@ Nik - In all honesty, I wouldn't be able to tell the difference between a guy of 7ft1 and 7ft4! 👍
Canson
said on 14/Sep/17
Rob has it right once again! A taller guy like this can vary a lot. Maybe he is 7'0" and change at his lowest and 7'1" and change peak but not 7'4
Tunman
said on 14/Sep/17
Funny that even a 7'2 is G'ing his height to 7'4.I could understand that need from people under 6' but over 7'!!!
Sandy Cowell
said on 14/Sep/17
😠 Mistake Alert 😠
That should have read that Ralph doesn't look OLD enough, and not OLDER enough!
(I wrote it hurriedly in the car! 🚗 😆 ... and it happens to be a blue one!)
Duhon
said on 14/Sep/17
Editor Rob: I remember somebody on here made a mention about another player who was almost 7ft 4 saying samson was nearer 7ft 1 than 4!
I'm not sure Ralph ever measured 7ft 4 in sneakers, unless it was early in the day.
It was Mark Eaton who was a legit 7'3"+.
Matthew Robinson
said on 14/Sep/17
Yes Rob, that player was Mark Eaton. He claimed he was 7'3.75" barefoot and estimated that Sampson was about 7'1".
Rampage(-_-_-)Clover
said on 13/Sep/17
Rob, is it possible he was near 7ft4 out of bed?
These dudes tend to fluctuate dramatically throughout the day...
Editor Rob: I think he could have got it in shoes early in the day.
Brah
said on 13/Sep/17
Rob, 7'4" listed Mark Eaton is the player Rob. At 1:07, he says that Ralph Sampson is "in the neighborhood of 7'1". This quote might be worth adding to this page.
Here is the link:
Click Here
Editor Rob: actually maybe Eaton should be worth a page as he put some of the other claims out there to shame... thanks for reminding us of what he claimed!
Jordan87
said on 13/Sep/17
7'4"? Man I love people. Even Men over 7'0 show their Insecurity when it comes to height.
Nik
said on 13/Sep/17
@ Sandy Cowell - Hi'
I think that 7'4" is too high for him but 7'1" is about right! He is a tall dude either way!
No this gentleman doesn't look very old,
184guy
said on 13/Sep/17
Óbvious not 7'4
He looked a lot shorter than Yao like 4 - 5 inches
Sandy Cowell
said on 13/Sep/17
Oh nice! Another Ralph to add to the collection!
This one sure doesn't look older enough to be past his peak height!
He can have 7ft1 from me!
Rampage(-_-_-)Clover
said on 13/Sep/17
God...even seven footers can't resist the urge to embellish their height!
Christian-6'5 3/8
said on 13/Sep/17
Looks a smidge shorter than Mutombo but barely much difference
Click Here
grizz
said on 13/Sep/17
Handsome little guy
Arch Stanton
said on 13/Sep/17
Has a Jaws look about him here with this wife
Click Here
Standing tall with Walton there
Click Here
Definitely no less than 7'2 peak.
Arch Stanton
said on 13/Sep/17
Thanks Rob. Yes it's difficult to see him over 7 ft 1 today with Walton and Kareem, but I think peak 7'2.5 is possible and maybe they rounded him up to 7'4 in basketball sneakers. But then he could have measured near 7'4 in sneakers morning measurement and his low more like 7'2 flat. I htink that might have been what happened so 7'2 flat seems reasonable. Funny in the above photo he has the look of a 6'5-6'6 guy!
Editor Rob: I remember somebody on here made a mention about another player who was almost 7ft 4 saying samson was nearer 7ft 1 than 4!

I'm not sure Ralph ever measured 7ft 4 in sneakers, unless it was early in the day.