Raymond Massey's Height
6ft 1 ¼ (186.1 cm)
Canadian born actor best remembered for roles in films such as Arsenic and Old Lace, The Prisoner of Zenda, A Matter of Life and Death, The Woman in the Window, 49th Parallel, Santa Fe Trail, East of Eden and TV series Dr. Kildare. In 1938 publicity he was being described as
6ft 1
. His daughter Anne described him in her book as
"six feet two"
and also mentioned how his brother was 5ft 4.
You May Be Interested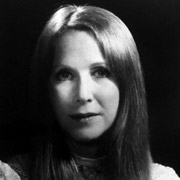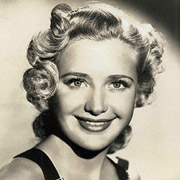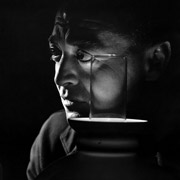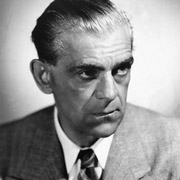 Add a Comment
25 comments
Average Guess (4 Votes)
6ft 0.81in (184.9cm)
Sandy Cowell
said on 13/Dec/18
Canadian Raymond's daughter is Anna Massey, 5ft6, and son is Daniel Massey, 6ft3. Both his actor kids were born in England, where they grew up and were educated.
Raymond, who gave his first name to Anna as her middle name, can have 6ft1.25.
Rampage(-_-_-)Clover
said on 15/Jan/17
Definitely a stronger 6ft1 than Cary Grant
Rampage(-_-_-)Clover
said on 24/Oct/16
I'd thought B on a good day.
Rampage(-_-_-)Clover
said on 22/Oct/16
Rob, which of these would you pick?
A) 189cm/187cm
B) 188.5cm/186.5cm
C) 188cm/186cm
D) 187.5cm/185.5cm
E) 187cm/185cm
Editor Rob: I think C is ok to guess him as, sometimes I think below/above is arguable, but not by much, anywhere in that 6ft 1-1.5 zone you could make a case for.
Rampage(-_-_-)Clover
said on 3/Sep/16
That mark isn't impossible. But a full 6ft2 may be pushing it and 6ft3 is taking the biscuit. Although his frame may have given that illusion
Canson
said on 2/Sep/16
I like your estimate Rampage. I'd say more 6'1.5 or if he is the listed height above its his lowest
Arch Stanton
said on 2/Sep/16
He could certainly look 187 but he was eye to eye with Grant in Arsenic.
Rampage(-_-_-)Clover
said on 1/Sep/16
If Gary Cooper was 6ft3¼ (which most agree on), this guy could actually look nearer 6ft2.
Arch Stanton
said on 22/May/16
186 is a better shout I think.
Rampage(-_-_-)Clover
said on 15/Mar/16
He looked around 186/187cm
Arch Stanton
said on 10/Nov/14
Looks a whisker taller than Doulglas Fairbanks jr at 1:15
Click Here
but very similar.
Arch Stanton
said on 11/Oct/14
Yeah I'd noticed that Sam!!!
Sam
said on 18/Sep/14
Three of the prominent actors to play Abe Lincoln (Massey actually did it a few times) have been about 6'1.25", I wonder if like Fonda & Day-Lewis (both of whom I believe would never wear lifts in another context), Massey may have had boosting footwear for the part. I think that Day-Lewis, Fonda & Massey all had a very similar barefoot peak.
Arch Stanton
said on 12/Sep/14
They did look pretty much the same height yeah, all I know is that Massey definitely looked taller than Milland in Cecil DeMille's Reap the Wild Wind but he might have had footwear advantage.
Sam
said on 11/Sep/14
I thought he looked like you could book across their heads between Massey and Cary Grant in Arsenic and Old Lace, like you mentioned for Robert Mitchum & Grant in The Grass is Greener, although I guess you saw an edge to Massey there.
[Editor Rob: I think Massey has thicker shoes in that film.]
Arch Stanton
said on 11/Sep/14
Rob is there any chance of a 186 listing? I think it looked more accurate, more a solid 6'1" guy than weak. Gonzalo saw about 5 cm between Cooper and Massey.
Gonzalo
said on 10/Sep/14
Great actor. In The fountainhead (excellent film) he looks around 5 cms shorter than Gary Cooper. However he looked very close in height to John Wayne in Reap the wild wind and taller than Ray Milland.
Click Here
Click Here
Sam
said on 8/Sep/14
Yeah, I did see that and not that long ago. He did give a tall impression as I recall. I think he could at times seem more than 6'1" on-screen but photos seem to depict a guy whose a true 6'1" IMO.
Arch Stanton
said on 5/Sep/14
Sam have you seen Things to Come? No kidding he looked 6 ft 5 in that film! Even taller in his futuristic plane helmet!!
Arch Stanton
said on 5/Sep/14
Things to Come might be worth mentioning too.
Sam
said on 5/Sep/14
Yes, good addition!
That's what he was, 6'1"...he's the same height as Cary Grant here.
Click Here
And about 6 inches over James Dean.
Click Here
Arch Stanton
said on 5/Sep/14
I believe there is a scene in a living room in Arsenic and Old Lace where Massey and Grant are stood face to face or very close to each other and they looked about the same height, Massey might have edged him slightly.
Arch Stanton
said on 5/Sep/14
Click Here
Here's the link again. Click the brown direct link underneath, the court scenes are towards the end of the film if you want to check them out.
Arch Stanton
said on 5/Sep/14
Rob I think a 186 6'1" might be more accurate, otherwise Milland needs a downgrade. I believe I linked Reap the Wild Wind a while back on Milland's page. Massey had him by nearly an inch in the court room scenes! Not sure about footwear though, did he ever wear lifts? Seems unlikely.
Arch Stanton
said on 5/Sep/14
Thanks Rob! I'm sure Sam will also be happy! Can you also add A Matter of Life and Death, The Woman in the Window, 49th Parallel and Santa Fe Trail? The problem is that this guy looked near an inch taller than Milland in Reap the Wild Wind rather than cm shorter which is confusing. He did look similar to Cary Grant in Arsenic though.
[Editor Rob: 186cm is a possibility ]