Reid Carolin's Height
6ft 6 (198.1 cm)
American film producer and screenwriter, known for Magic Mike. In a grantland.com article, he was described as
"6-foot-6"
.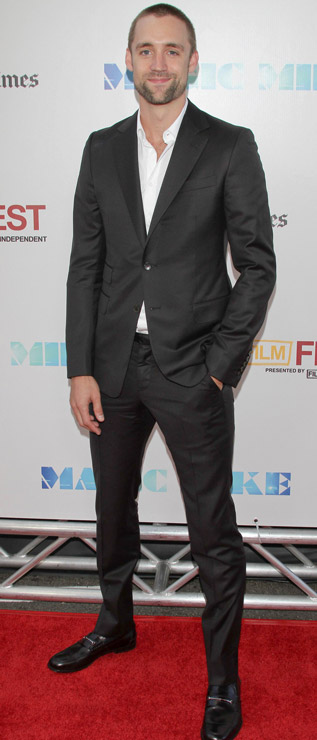 Photos by PR Photos
You May Be Interested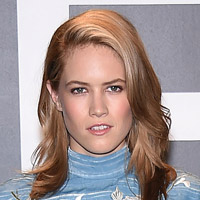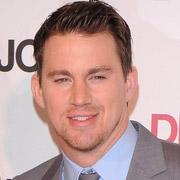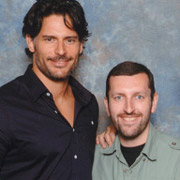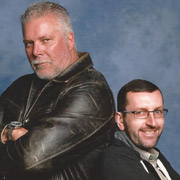 Add a Comment
41 comments
Average Guess (20 Votes)
6ft 5.97in (198.1cm)
Chris Junior Hernandez 1990
said on 21/May/20
If i'm wrong he might be closer to 6'6 1/4 not 1/2.
Canson
said on 16/Nov/19
After seeing more of him he looks the full 6'6" as listed
@Joe: yep similar to Melo
Chris Junior Hernandez 1990
said on 26/Aug/19
I'm not convince that Carmelo Anthony is taller than him more in opposite that Reid is taller. Still my oldest estimate 6'6 1/2
Click Here
Standing relax and still looking solid 199cm here
Click Here
Head tilt up a little given a 6'7 impression with Channing.
Joe***
said on 24/Aug/19
The legs are very long looking the pic up strong 6'6 no doubt.
Chris Junior Hernandez 1990
said on 31/Jul/19
Rob, don't you think 1/4 inch upgrade is reasonable for Reid? Sometime he can even pull off 6'7 with Magic Mike cast.

Editor Rob
It's a figure he could measure.
Junior Hernandez 1990
said on 2/Jun/19
Click Here
Click Here
Click Here
Click Here
Click Here
I have posted better picture of Reid and Chan comparison. Only if Channing is 6'0.25" then Reid is 6'6, its not convincing there is 5.5" between them. If not Reid is not under 6'6.25".
Junior Hernandez 1990
said on 21/May/19
Matthew McConaughey 6'0 a joke more like 5'10.5". Reid is def 6'6 1/4.
185cm
said on 7/May/19
Click Here
He didn't look 6'6 here and Matthew McConaughey looks 6 ft there
Junior Hernandez 1990
said on 24/Mar/19
@Damon Blank Google often ruined random celebrities height. You can imagine a 5'7-5'7 1/2 Kenny G being listed in google at 5'2 more than 10 years ago and they recently change him to 171cm now. Reid is at least 6'6 1/4 although Rob might be under list him a little definitely not 6'5.
Damon Blank
said on 1/Mar/19
Google sucks at getting height right. For some people it's right, some others are close, but some are just not even there.
If he's 6'6" on here, why does Google have him listed as 6'5"? What are your thoughts, Rob?
Junior Hernandez 1990
said on 24/Feb/19
I'm thinking 6'6 3/8 (199.07cm) at worse case. Keep feeling a 1/8 or a fraction Reid would edge out Carmelo. Really doesn't look under 199cm next to 184cm Channing Tatum.
Rampage(-_-_-)Clover
said on 22/Feb/19
Easily more than 1in on Joe...could see a strong 6ft6
joe###
said on 21/Feb/19
Canson
yes I also found it similar to carmelo anthony
Junior Hernandez 1990
said on 21/Feb/19
6'6 1/2 unless Channing is only 6'0 1/4. So 6'6 1/4 upgrade is needed.
Canson
said on 20/Feb/19
@Joe: I'd say probably a solid 6'6". Avg guess may be low here. Looks as if he'd measure like Carmelo or within 1/4"
joe###
said on 18/Feb/19
looks 6´6-6´6.25
Canson
said on 11/Jan/19
@Junior: tough to say. I'm not sure Reid is that tall tho. 198.5 maybe
Junior Hernandez 1990
said on 10/Jan/19
@Canson I just mean Reid would be very strong fraction over Melo like 1/4 you said. Melo i will give strong 6'6 perhaps maybe he could be in the 198.5cm zone. Reid deserved a 6'6 3/8 to 1/2 upgrade which he always make Channing Tatum look 6'0. Channing had some loose posture going on while he could have a low measurement at 6'0 1/4 certainly not quite under and not a big 6'1 and Reid simply can't hide his frame over 6'6 and sometimes he could easily give a 6'7 impresssion with everyone.
Canson
said on 18/Dec/18
@Junior: he looks about the same size as Melo perhaps within 1/4". Look at Melo's picture on his page vs his and Melo is not as thin. That said Carlin may be a hair over the mark too
Junior Hernandez 1990
said on 17/Dec/18
Still cannot see this guy anything under 199cm, 6'6 Carmelo Anthony would be 100 percent shorter than Reid.
Junior Hernandez 1990
said on 8/Dec/18
Click Here
However he can look as 6'7. There are others picture on other sites it look like when he stand straight about 16-17cm taller than Channing Tatum.
Junior Hernandez 1990
said on 19/Oct/18
@184guy2 If people got good eye sight surely spot 6'6 1/2 for Reid if Channing really was 6'0 1/2. No way under 199cm. Average Guess here was deeply a joke.
184guy2
said on 3/Oct/18
I don't think Joe is overlisted , he looked that 195 area with guys like Skaasgard and Strahan , but Reid could very well be over 6'6 . There are pics where he looks just about 6'5 with Tatum but others 6'7 lol
6'6-6'6.5 is a good shot
Junior Hernandez 1990
said on 7/Sep/18
Channing Tatum will be flat 6'0 no arguement if Reid stay 6'6 and added Carmelo Anthony will be 6'5.75".
Canson
said on 29/Aug/18
@Junior: I honestly see Gronk at best 6'5.75. Maybe even 6'5 5/8 or something. He looks really just 1.5" taller than Brady (max 4 cm).
Dream(5'9.5")
said on 27/Aug/18
@Junior
I made a mistake: There weren't any pictures of Carolin and Hemsworth. I was thinking someone else.
6'6.25" or possibly 6'6 3/8ths" is arguable. He looked it with Manganiello.
Junior Hernandez 1990
said on 22/Aug/18
@Dream(5'9.5") Absolutely true and i would throw a full 199cm measurement he gets looking with Joe Manganiello Rob listed 6'4.75"
Dream(5'9.5")
said on 18/Aug/18
Seeing him next to Chris Hemsworth, I can see Reid Carolin being 6'6.25".
Junior Hernandez 1990
said on 27/Jun/18
@Canson Point was Reid can even look taller than Carmelo when compare him next to Channing Tatum and Joe Manganiello he could look over 6'6 1/4 to 6'6 1/2. Carmelo can look 6'6 1/4 but also look alot like 6'6. There is really 6" or just close enough between 6'0.5" Channing and Reid. Rob Gronkowski i always see 6'5 7/8 maybe 6'6 lesser chance.
Canson
said on 9/Jun/18
@Junior: he could be Melo's height. I think he and Melo would both edge out Rob Gronkowski. Gronk honestly can look 6'5 1/2-3/4 max which is possible if he loses an inch and measured 6'6.25 an hour out of bed
Junior Hernandez 1990
said on 25/May/18
I think he could be 199cm more i look at him.
Junior Hernandez 1990
said on 18/Apr/18
@Dejavu he did look 6'7 with Adam Driver but could be camera angle makes him taller
Click Here
:
Click Here
:
Dejavu
said on 25/Mar/18
He appears 5 inches taller than Adam Driver.
Junior Hernandez
said on 7/Feb/18
The average guess was a joke. Reid is not under 6'6. Channing Tatum just as low as 6'0 next to him.
Agent Orange
said on 4/Feb/18
He looks well proportioned for a very tall man.
Junior Hernandez
said on 1/Feb/18
Reid Carolin could be close to Carmelo Anothony height. He look about 1.75" taller than Joe Manganiello who look more like 6'4.5". It's weir that he use to be under listed at 6'5 on many sites.
Christian-6'5 3/8
said on 30/Jan/18
@3inchestaller
Joe certainly isn't 6'3"-6'4". Rob met him and looks 6'4.5" with him. But you're right that Reid is a legit 6'6", I believe it as well.
3inchestaller6'8"bySummer
said on 30/Jan/18
The dude looks 2inches taller than Joe in almost all of their pictures and imho he isn't standing at his highest potential while others are. He is maintaining an equilibrium otherwise he would make Channing Tatum look silly. I would say he is the real 6'6" (without shoes) while Joe is probably 6'3" - 6'4" (without shoes). With shoes, it's easy to get heights inflated by up to as much as 2.5-3 inches though most people claim 1-2.
TBH there's nothing wrong with in-shoes inflated heights since literally all NBA players and most of Hollywood and even athletes use those but they're never a true representation of how tall you really are. Bare feet heights also fluctuate because of surface types while shoes help you maintain stability. Maybe measuring height with shoes and reducing 2 inches would be the best method, but that won't apply to everyone I guess.
Bennett
said on 30/Jan/18
Channing tatum no way listed over 6foot is Reid is 6foot6.
Rafeh
said on 29/Jan/18
legit 6'6 guy for sure...towers above channing tatum in almost every picture.
Also looked 1.5 inch taller than joe manganiello.