Rhona Mitra's Height
5ft 6 (167.6 cm)
British Actress best known for roles in movies like Shooter, Underworld: Rise of the Lycans, Doomsday and The Life of David Gale. On Rhona's resume from 1998, she had herself listed:
"Height: 5'6½"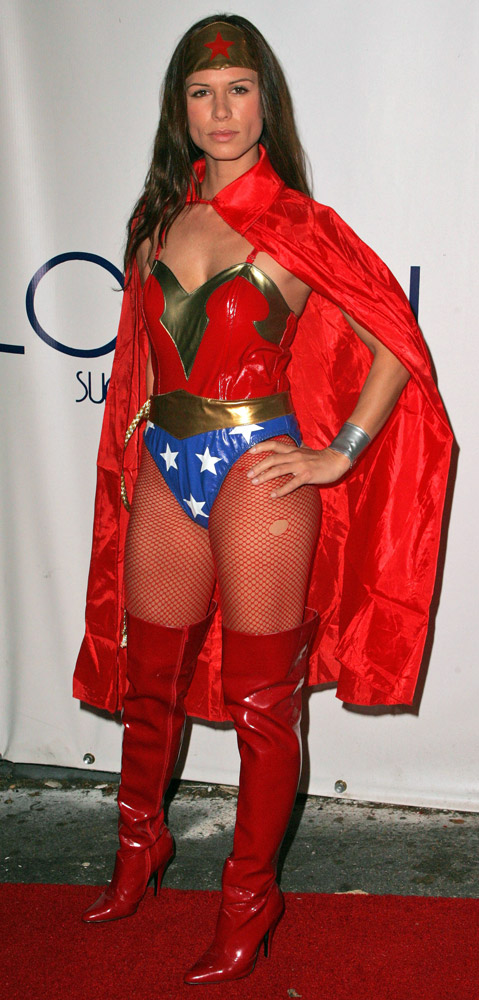 Photo by Joe Seer/BigStock.com
You May Be Interested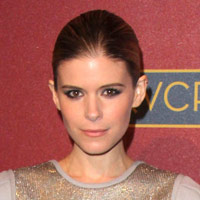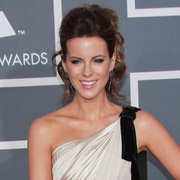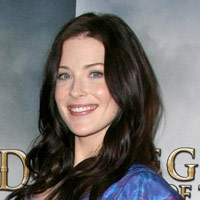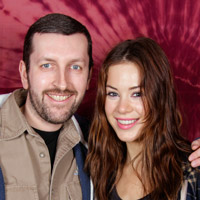 Add a Comment
24 comments
Average Guess (11 Votes)
5ft 6.7in (169.4cm)
Nik Ashton
said on 28/Oct/20
@ Alex - She is far from petite.
Leesheff85
said on 27/Oct/20
Ethan she was quite a bit taller than Bob hoskins in the film who was 5ft 4 her shoes had a slight heel but not likely to add more than 2 or 2.5 inches yet she looked 3 to 4 inches taller than him so she really couldn't have been less than 5ft 6 barefoot
EthanCouch
said on 19/May/18
She looked pretty average for a women in Doomsday. What do you think Rob? Is 5'4 or 5'5 maybe?
Captain Dicey Morgan
said on 1/Mar/15
She is 5' 8" tall.
Jake T.
said on 2/Aug/12
Rhona looked similar to Kate Beckinsale in the Underworld movie so if Kate is 5'7 then Rhona being 5'6 sounds right.
Ria
said on 18/Jan/12
Rhona Mitra is really 5'8" in her bare feet. She was 5'6" in her bare feet when she was 16 but grew 2 inches taller.
Jess
said on 28/Jan/11
wow. I thought she was at least 5'9! [especially after watching "UnderWorld Rise of the Lycans" & "Doomsday"]
Leung
said on 1/Jul/09
you're getting carried away Tony, on a scale of 1-10 she's a 7
unknown
said on 30/Jun/09
Damn...in "UnderWorld Rise of the Lycans she looks tall beside the actor Michael sheen (Lucian in the movie) 5 feet 9 or so. Heels maybe lol!
Tony
said on 30/Jun/09
Yea I was anon saying she was hot I forgot to put my name, But yea shes so hot I would take her poop and make sandwichs out of it and as I ate it I would have a **** grin on my face. Man she is fine beyond belief
Anonymous
said on 30/Jun/09
In my opinion this is the hottest famous person on earth I dont care how tall she is
Champ
said on 29/Jun/09
That picture of her next to Bob Hoskins (in Doomsday) is a dead giveaway that she is no more than 5'5". Bob is only 5'4" and she has much thicker heels in those boots she is wearing!
Midget
said on 19/Jun/09
I thought she looked at least a solid 5'7" in Underworld.
Rance
said on 26/Apr/09
i think rhona is 5ft 5 half to 5ft 6ins no taller, but boy she,s hot, her and kate beckinsale are georgeous brunettes and yes their english,
BerryRed
said on 9/Apr/09
Mitra as low as 5'5" is insane:
Click Here
Alex
said on 1/Apr/09
I know for a fact that she is 5'5" not 5'6". She is about 2 inches shorter then Angelina and if you look in Doomsday she looks very petite. I think this should be edited.
Anonymous
said on 25/Mar/09
next to bob hoskins she looked tall at least 3-4 inches taller than him and she wasn't in heels. if she's 5'6" which i believe then bob must be 5'2"
Anonymous
said on 13/Oct/08
I am surprised at the 5'6". I actually thought she was a shorty like me - maybe 5'5" tops. Just saw her in Doomsday and she looks really petite.
RFS
said on 16/Sep/08
WOAH ... 5'6? I always thought she was 5'8-ish.
Still a 10/10 though!
anonymous
said on 20/Jul/08
"Rhona is at least 5'7", possibly the 5'8" she claims. She and Spader are about the same height."
There is actually an episode of boston legal where mitra confronts spader, asking him whether he is attracted to "little people" Spader asks her if she has ever had a relationship with someone smaller than she, and she claims that she is in one right now.
Spader stretches himself up to his full height then, and make a humorous quip about it.
In that shot, He looked about 2-3 inches taller.
dmeyer
said on 31/Jul/07
i doubt she is more than the height above since i met her she had 3 in heels and she didnt seem tall so 5'6 fits her
Alex
said on 8/Jun/07
I hope she isn't 5'8"
Lucy
said on 12/Mar/06
have met her - shes about 5'5
nj
said on 25/Dec/05
Rhona is at least 5'7", possibly the 5'8" she claims. She and Spader are about the same height.

Editor Rob
never 5ft 8, but possibly 168 is a 1cm too low...hmm