Richard Anderson's Height
6ft 3 (190.5 cm)
American Actor, best remembered for appearing in the TV series The Bionic Woman and The Six Million Dollar Man. On his official site it mentions,
"Statistically Anderson is six feet, three-inches tall with brown hair and eyes and weighs 175 pounds"
.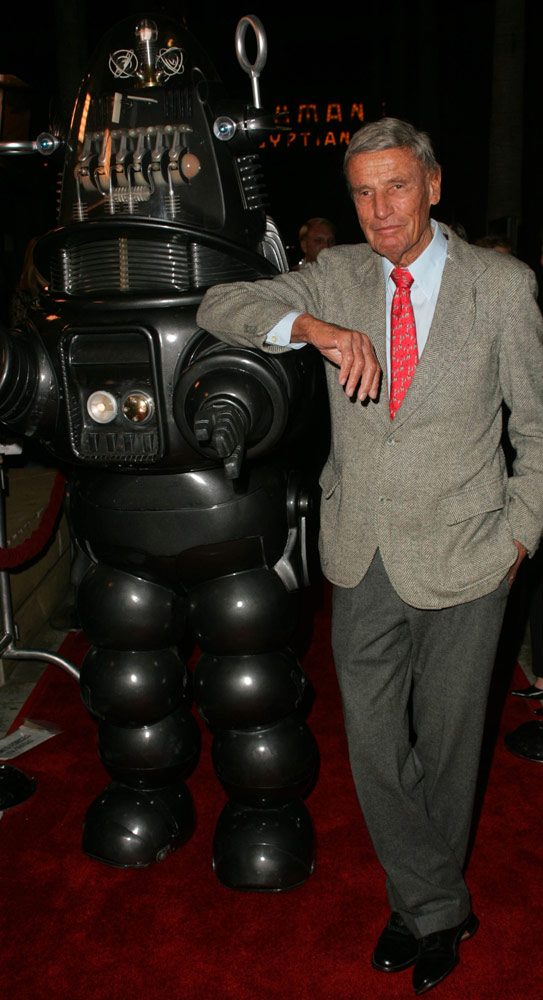 Photo by s_bukley/BigShot.com
You May Be Interested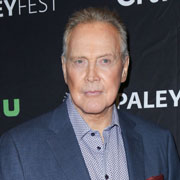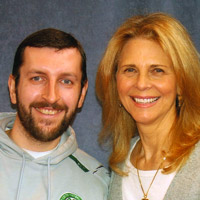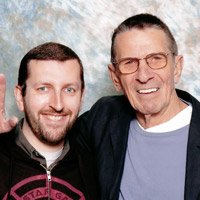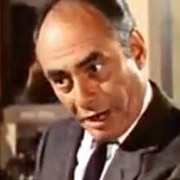 Add a Comment
48 comments
Average Guess (5 Votes)
6ft 3.3in (191.3cm)
Tall In The Saddle
said on 29/Mar/20
At least 6'3" peak. In fact, IMO, he edged solid 6'3" Mel Ferrer most of the time in their scenes in SCARAMOUCHE. Argument for 6'3.5" peak. By comparison, Mel Ferrer himself made it clear that Errol Flynn was more like 6'1" max. and maybe a bit less in THE SUN ALSO RISES.
Greg
said on 2/Sep/17
Just heard that he passed away yesterday - good, solid actor and - more importantly - everyone spoke very well of him, one of the good guys.
Rampage(-_-_-)Clover
said on 27/Apr/16
@Arch: Yeah, Grant was a tricky guy to nail down height-wise. He could go from looking under 6ft to 6ft2! I'd stick w/h around 185/186cm range for him personally.
I mean, here he is in 1957 with a young, fresh-faced kid named Sean Connery
Click Here
Arch Stanton
said on 6/Jul/15
The problem there is that in his 30s and 40s movies 6'1 for Grant looked fair, he was eye to eye with Massey in Arsenic and I always thought Massey could have been a 186 sort of guy. Perhaps Grant began losing a bit of height earlier than most, he did seem taller in the 30s and 40s than in his 50s and 60s films, but I doubt he'd lost much by 1952.
Arch Stanton
said on 6/Jul/15
Rob, on the video link I've given on the requests page for Dram Wife, check out 1 hr 17:02 with Cary Grant. He's on the left. That looks a bit more than 2 inches doesn't it? He makes Cary grant look 6'0.5 there IMO. You know the more I see of Grant the more I'm leaning on 6'0.5..
Rampage(-_-_-)Clover
said on 3/Oct/14
For a minute I thought this was Richard Dean Anderson and that you'd gone totally beserk, Rob!
magic
said on 14/Nov/12
Just been watching the dvds of Six Million Dollar Man. Anderson is a big guy and clearly looks 6'3''. On one episode George Foreman the boxer guested and Anderson looked at least as tall as Foreman who was always given as 6'3''.He looks heavier than 175lbs in the show. Maybe he was leaner in his youth and again with old age. On a side note he doesn't tower over Lee Majors in the show. 3 inches taller I guess so maybe Majors was actually 6ft which I doubted to be honest.
lynn
said on 12/Aug/12
lee majors was 6ft tall call up six million man if you compare these two men you will see that mr anderson was at least 3 to 4 nches taller than mr majors
Ali
said on 7/Feb/12
I don't think he is 6 3 in this picture. Thats a different of 4 inches which makes me him 6'
jake, 1.82 m- 1.83 m- 1.84 m
said on 27/Jan/12
185-186 cm max today I think.
Michael
said on 8/Jan/12
6 ft 4 peak.
Small dude :(
said on 6/Jan/12
Richard Anderson has been a tall man all his adult life, and he still is. Certainly isn't 6'3 anymore though.
Tom101
said on 6/Jan/12
3" loss here at 84 is very possible.
James
said on 5/Jan/12
eastwood was 6'4 but looked 6'3 due too his posture.
Brad
said on 2/Jan/12
Eastwood was 6' 4" for decades. Mr. Anderson is a legit 6' 1.5" in '11. He's losing some height in a slouch, an inch.
Mark D.
said on 1/Jan/12
He looks 6' even here. I don't know where folks are getting the idea he looks 6'1.5" here. He does not. I'd say 6'2" in his prime, 6'3" in typical shoes as I'm learning most include common shoes in their height. It explains why folks who have never been 6'4" (Clint Eastwood, for example) have been called that.
Being 6'4.5" myself, I'm amazed how many I meet who claim to be about the same but are consistently an inch shorter than me. Then there is 'rounding up'. So many my height would just say 6'5". Where I'll tend to say 6'4.5" or just 6'4". I'll hear 'slouch' frequently. But he clearly isn't slouching in this picture.
Shadow2
said on 31/Dec/11
The show was 1984's "Cover Up", the actor was Jon-Erik Hexum, the main star was Jennifer o'Neill. Richard played another "Oscar Goldman" type character.
Jimbo
said on 30/Dec/11
Mr Anderson is in his 80's now always looked around the 6'3 mark in the 6 million dollar man and also was in another short lived show where the main star was about 6'0 I think, and Richard was clearly taller than him. I cannot remember the show but the actor who played the main character died in an accident on the set of the show. Frank 2 are you still out their, you would know the show and how tall Richard and the other young man was. Richard Anderson looks 183cms 6'0 as he stands in the above photo.
andy
said on 29/Dec/11
At his age you would expect an inch or too of height loss. May have been 6'3" peak but for that to be the case today Mamuns eyeline would probably have to be just below Richards chin. Looks 6'1"
Mathew
said on 28/Dec/11
Peak height at 6'3" is believable if he's lost 2".
Mathew
said on 28/Dec/11
He looks 6'1" with Mamun, no way 6'3".
Patrick
said on 28/Dec/11
6'4 when young until mature age for sure.
Rampage(-_-_-)Clover
said on 26/Dec/11
Next to Mamun is 186cm(6ft1.25) with
the slouch. Probably 6ft2 upstraight.
190-191cm in his prime...
Shadow2
said on 21/Dec/11
Welcome to Richard Anderson on the site. I've followed Richard's career since he was a contract player at MGM in the early 1950's, well before his TV days. He was always a legit 6'3" in his prime, just like Gregory Peck. But because Richard was always very lean, some mistakenly described him as 6'4". Today he appears to be in the 6'1" to 6'1.5" range. A very nice man.
Cjtrembley053
said on 20/Dec/11
Looks about 186 cm here
Brad
said on 18/Dec/11
You can rely on the M, he's as listed rock solid, no 1.5" G gap or Portmans.
Ras
said on 18/Dec/11
6'1.25" with Mamun.
Alex
said on 16/Dec/11
He looks 6'1 max here so a 2 inch loss at 84 is possible for a 6'3 peak height
Mamun
said on 16/Dec/11
ROB I have been here for almost five years now and what problems have you faced with me . And How am I the same as Glenn ?
Regards
SUPERMUN
[Editor Rob: there are no personal issues with yourself or your height, but my intention after Glenn was never to rely on hosting other photos.
]
ChiasmataX
said on 15/Dec/11
Base on this picture he is 186cm with bad posture, if he stand up a bit better 187-188cm max. He's not 191cm, maybe peak height. Just compare him to the dude from height challenge # 5, Richard is not taller than him now.
Mamun
said on 15/Dec/11
What ROB ? Is this the end of " SUPERMUN " in celebheights ? You mean you will no longer put of pictures of mine ?
Regards
SUPERMUN
[Editor Rob:

unfortunately I am sorry that I can't host future photos, although within comments I won't stop anybody ever linking to their photos or letting people comment on them.

Promoting other people's photos is something that I have had problems with ever since I first agreed to display Glenn's.
]
Brad
said on 15/Dec/11
6' 1.5" 1 foot from me.
HollywoodFan
said on 15/Dec/11
I've seen this man up close in NYC at the 2010 Big Apple comicon at the Penn Hotel and he is indeed a legit 6'3"! His instantly recognizable face and impressive height (at his age), is what distinguished him among other celebs in attendance. Stands straight and tall without a slouch!
jtm
said on 14/Dec/11
no more than 6'0 nowadays.
Mathew
said on 14/Dec/11
Shorter than 6'3" in the pic for sure. Maybe 186 cm.
antonio
said on 14/Dec/11
I admire your commitment to your site, Rob. The problem though, will be that you will never have access to the most popular celebs on your site, while Mamun, is at least within easy reach of them. No doubt in my mind that Mamun is a very decent young man, however I'll wager that he is not 5'8.25" but perhaps 5'8" max. In his defense though, it is very difficult to measure one's self without the proper equipment.
Another question. How will you ever estimate heights of those you will never stand with, or without comparing them them with others in photos? Especially, since we all know that nearly all leading men & other male actors under 6' use various methods of "heightening?"
[Editor Rob:
Yes it's harsh, but from now on I am only actively hosting photos myself/Jenny have been in. I'm not going to comment on other people's celebrity photos, although I'm not stopping linking to them in comments.
]
J.J.
said on 14/Dec/11
Looks 6'1.25" with bad posture likely a closer 6'2" man like 187cm if fully stretched so has lost about 4cm
Chaz
said on 14/Dec/11
I have an old Bionic Woman book from 1976,in it, says he is 6'3.5''and 175lbs
James
said on 14/Dec/11
about 6'1.5 with mamun and probably 6'2 if he stood better.
peak 6'3 (191cm)
today 6'2 (188cm)
Patrick
said on 14/Dec/11
avi, 6'2 at best as you said of late just proves you need glasses. This tall man was obviously 6'4 when young and very tall until the 70ies or so.
Josh B
said on 14/Dec/11
Rob does that mean you're not going to be using any of Mamun's pics anymore?
[Editor Rob:
I won't stop any visitor linking to their own celebrity photos within comments of pages but in the future I think I'll let let visitors comment on those ones and stick to what I know - the actors I've seen in the flesh with my own eyes.
]
antonio
said on 13/Dec/11
If he is 6-3, Mamun is 5-10.5. I realize he has most likely lost some, but not for gosh sakes not this much. Rob probably came to the 6-3 conclusion when you had Lee Majors listed at 6-1, then 6-0, and now 5-11. Keep going Rob. I know several that have met Lee and interviewed him. (See you over at Lee Majors)
[Editor Rob: I mention he's 84 for in the photo for a reason, to let people conclude he's maybe lost a few inches.

But then i've not seen him recently which is one reason from now on that I am no longer going to host any photos other than those jenny or myself have been in or seen taken.

Sorry, it's a lot easier for me not to deal with photos which i've not seen taken - one of the reasons glenn's photos were problematic was the variables which can't be seen or can be hidden.

When i'm in a photoshoot myself I can control distances, and am more aware of postures etc which I can adjust to with ease. The photographers are also aware of celebheights, so it's not in their interest to try making a celeb shorter. I can't do any of that with others people's pics.
]
Simon Templar
said on 13/Dec/11
It´s an honor to be the first to express an opinion on the height of Mr. Anderson. Almost always, the tallest in all TV shows in which he appeared. Very similar (why not "a fraction" taller than Guy Williams, when he appeared in "Zorro..". Clearly taller than Lee Majors in "The Six Million..." (5´11,5" / 5´11"). Finally, considering the time he was born (the generation he belonged to), you can compare him to a 6´6" born in the nineties...)
Moke
said on 13/Dec/11
He's definitely tall for 84 but that is never ever 6'3''! Given the bad posture maybe 6'2'' tops.
avi
said on 13/Dec/11
probably was 6'2 at best when younger. know guys in there 80's and they are maybe 1/2 inch shorter nowadays
jake, 1.82 m- 1.83 m
said on 13/Dec/11
He looks as if he'd still be near 6ft 2in today.
Josh B
said on 13/Dec/11
At 84 he definitely needs a peak and current height, looks 6'0 to 6'1 in the pic though.
little sue
said on 13/Dec/11
He looks good for 84!! was he wearing a syrup??