Richard Armitage's Height
6ft 2 ½ (189.2 cm)
British actor best known for playing Thorin Oakenshield in the Hobbit trilogy and for films such as Into the Storm and TV series Spooks and Robin Hood.
I'm 6-foot-2 1/2.
Why would they want a six-foot-two actor to play a dwarf?

Photos by PR Photos
Also, we spent most of the shoot much bigger than a 6-foot-2 guy. I mean, I had lifts in my shoes, I was wider, I was taller, and bigger-haired.
You May Be Interested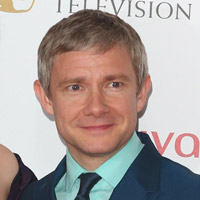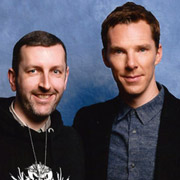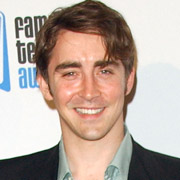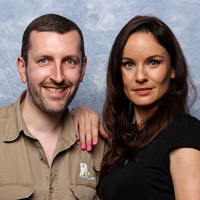 Add a Comment
99 comments
Average Guess (61 Votes)
6ft 2.41in (189cm)
Bobadob
said on 9/Nov/20
Perfect for bond yeah. 6-2.5
Rampage(-_-_-)Clover
said on 22/Oct/20
6ft2-2½ is likelier for Richard than 6ft2½-3
Rampage(-_-_-)Clover
said on 22/Oct/20
Lee should get 6ft4 if this guy's height isn't gonna change.
Miss Sandy Cowell
said on 22/Aug/20
🎂🎁🎈🍻Happy Birthday Richard!🍻🎈🎁🎂
Here's wishing Richard Armitage a terrific time on his 49th Birthday.
6ft2.5 😁👍
🎂🎁🎈🍻🎂🎁🎈🍻🎂🎁🎈🍻🎂🎁🎈🍻
Chris Junior Hernandez 1990
said on 14/Jul/20
6'2.25" for Armitage since Lee Pace had no chance to get an upgrade by Rob.
Jam Cherry
said on 27/Jun/20
189.5 cm is a strong possibility
Rampage(-_-_-)Clover
said on 2/May/20
I think he'd clear over 6ft2 quite honestly.
Jkiller
said on 22/Apr/20
I believe he's 6'2.5 like he states himself, seem honest and legit.
Cockstride
said on 12/Apr/20
Imo the absolute best to get the bond role. 6-2.5 legit
TheBat
said on 13/Dec/19
Always a true 6'2.5"
Eric W Tam
said on 2/Dec/19
Respect to him for not claiming 6'3, hell if he is 1.89 m throughout the day, he probably wakes up 1.91 m which comfortably clears 6'3. He gets 6'2.4 from me.
Dream
said on 28/Aug/19
He looks taller than Graham Mctavish and Rob has met Graham.
Click Here
Yang (5 footer 8, 172-173)
said on 13/Aug/19
Yes. One of true lister as well like Nik said. Nothing less than 6ft 2 like Ashtair Cook. Most of time, it seems like many 6ft 2 guys claimed his true height unlike 5ft 9 guy claimed to be 6 footer or so!!!!!
Chris Junior Hernandez 1990
said on 6/Aug/19
@Importer I mean by Armitage looks very close features with Hugh Jackman so its a next candidate to take over him if possible he get chosen by marvel.
Nik
said on 5/Aug/19
It's interesting that he claimed to be 6'2"!
Importer
said on 23/Jul/19
Junior, comic book Wolverine is 5'3. Hugh Jackman was just one exception, the next actor best be comic book accurate if you ask me.
Rampage(-_-_-)Clover
said on 23/Jul/19
I think he's this height a little earlier in the day. I'd put him on the same as Affleck
179cm guy
said on 25/Jun/19
Rob, I think that Richard is in need of a sparing downgrade. You've said in the past that 6'2.5 might be more of a mid-morning range for him, implying that he might be more of a strong six-two than a weak six-three.
He didn't look all that much taller than Hugo Weaving: (
Click Here
)
He also met Prince Williams and said that he was impressed by his height: (
Click Here
)
He also doesn't appear to have a full 4 inches on Orlando Bloom: (
Click Here
) (
Click Here
)
Lee Pace appears to have a consistent 4cm on him: (
Click Here
) (
Click Here
) (
Click Here
) (
Click Here
) (
Click Here
) (
Click Here
) (
Click Here
) (
Click Here
) (
Click Here
) (
Click Here
)
He also looks closer to 6'2 than 6'3 next 6'0ish Luke Evans: (
Click Here
) (
Click Here
) (
Click Here
) (
Click Here
) (
Click Here
) (
Click Here
) (
Click Here
)
Will you please give Richard a quarter inch downgrade Rob?

Editor Rob
He could be a guy who stretched up near 6ft 2.5...but 6ft 2 flat is plausible afternoon for him.
Junior Hernandez 1990
said on 6/Mar/19
Armitage could be best to played the next Wolverine.
TheBat
said on 21/Oct/18
Perfect listing, definitely 6'2.5"! He was my main choice for Batman before Ben Affleck was cast.
Sandy Cowell
said on 28/Jun/18
At 6ft2.5, I can't see Richard ever being cast as a hobbit!
That's exactly what he can have from me.
Dream(5'9.5
said on 22/Apr/18
Rob, probably 6'2 3/8ths?"

Editor Rob
He might measure it.
Yht
said on 18/Apr/18
He has a very good posture.
PLB
said on 19/Feb/18
Why have a tall man play a dwarf? It's simple dwarves (and giants) are ugly. The most common kind of dwarf is Achondroplasia. Peter Dinklage from "Games of Thrones" has this. Most Giants like "Andre The Giant" have Acromegaly. Normal people are seen by normal people as attractive. Those with genetic of environmental diseases are seen as ugly.
So if you want to have a handsome heroic dwarf it is better to start with a normal person and make them appear tiny through movie magic.
Armitage is a hell of an actor. I always thought he should be the next James Bond. Still do.
The best height for a leading man in films is in the range of 6'2" to 6'4".
Rampage(-_-_-)Clover
said on 16/Feb/18
Like Affleck, he doesn't go below 6ft2
Duncan
said on 25/Jan/18
Hi Rob, I just came across this photo of Armitage and Prince William, who's listed as roughly the same height with Armitage. You could easily do an image search of these two guys online.
Prince William seems significantly taller than Armitage and you could see that from the way Armitage is looking up at him. He had even commented that he was impressed by William's height.
Hugo Weaving also appears to be taller than Armitage and he's listed as shorter than Armitage at 6ft2:
Click Here
Click Here
What do you think?

Editor Rob
I'd say at times Richard does look just 6ft 2 flat, he may well be 6ft 2.5 more like before mid-day.
But that photo in the new zealand paper isn't really helpful, you can see the full photo
here
. He's losing 5 inches in height there.
brian
said on 4/Jan/18
he look about 2 inches taller than 6 foot max look Luke Evans.My guess is he isnt above 6'2
Rampage(-_-_-)Clover
said on 27/Nov/17
Out of bed: 190.6cm
Before bed: 188.7cm
Very strong 6ft2 guy at his lowest. This is still an okay listing for him because he would be this for a fair amount of the day but 6ft2 flat would be an injustice...
Sandy Cowell
said on 11/Nov/17
I wonder how many times Richard has encountered 'Armitage' jokes in his lifetime? Rather him than me!
Richard can have a very impressive 6ft2.5!
And NO rude emojis! 😉
Alright, just for my friend Gladstone Screwer:
🌽🐡🐟🐠
Junior
said on 30/Oct/17
Lee Pace could look 1.5" taller than Armitage than just 1.25".
Rampage(-_-_-)Clover
said on 21/Oct/17
Agreed. It would be his low. This mark is still fine for him aswell.
Dreampuffe(5'9.5")
said on 21/Oct/17
6'2.25" works well, but I can't see any lower than that. He hold a very well with Lee Pace (who towers a lot of actors.)
Anonymous
said on 6/Oct/17
190.5 cm /6'3" morning.
188.5 cm /6'2.25" night.
Slim
said on 11/Sep/17
A strong 6'2" guy.
Rampage(-_-_-)Clover
said on 4/Sep/17
Rob, how about a switch to 6ft2¼?
Fits right in with his two claims. We're yet to hear him come out with 6ft3
Editor Rob: it's possible...he might have got a 6ft 2.5 at 11am, and maybe drops a fraction more after lunch
Rampage(-_-_-)Clover
said on 7/Aug/17
He does look near 6ft3 w/h Evans
Rampage(-_-_-)Clover
said on 15/Jun/17
Armitage might give a taller impression than Hartley because he's got better posture but I'd say they're about even. Both look 188-189cm zone
S.J.H
said on 12/Jun/17
I hope Armitage would be the next Wolverine after jackman retire for his Marvel role
Mark(5'9.25")
said on 7/Jun/17
Well, he certainly does have a big head the more I look at him.
Rob, I wouldn't go lower than 188 cm though.
Mark(5'9.25
said on 2/Jun/17
Rob, who do you think would measure taller, Justin Hartley or Richard Armitage?
Editor Rob: tough one to say...at times I think Armitage doesn't seem over 6ft 2, but it can because he has a big head I feel.
Mark(5'9.25
said on 20/May/17
I would say Armitage would measure slightly taller than Peak Hugh Jackman. no more than a cm taller. He's not towered by Lee Pace who would be a full 6'4".
BT
said on 4/Apr/17
Seen him with Andrew Lincoln, Rob? He looks more 6'2 flat here:
Click Here
, not impossible he measures a little over it though.
S.J.H
said on 3/Apr/17
I keep feel like that armitage look almost identical to a peak hugh jackman with the same buff look/shapes and height.
Rampage(-_-_-)Clover
said on 15/Feb/17
6ft2¼ for him might work better. Same neighbourhood as Affleck, Reddick and Reynolds
Mark(5'9.25
said on 13/Feb/17
Rob, how would Richard Armitage compare to Michael Phelps, Brandon Routh, and Charleston Heston?
Editor Rob: at times, I think he only looks a 6ft 2 guy, but then, he does have a decent sized head, which makes him not stand out as a big 6ft 2 and change guy.
Mark
said on 22/Oct/16
This guy needs to be James Bond!
Mark
said on 30/Sep/16
I think 6'2.6" would be fine, but he only looks an inch shorter than Lee Pace who I believe is a legit 6'4".
Mark
said on 22/Sep/16
@Alex Don't worry dude. I knew it was a joke. :P.
In all seriousness, Armitage could be 6'2.75".
His comment about 'why would they want a six foot two actor to play a dwarf' is hilarious!
Johan
said on 3/Sep/16
Had no real idea who this guy was, I mean he plays a dwarf in the only movie I have seen with him :)
Still I read he is in the running for James Bond and he does have the look for it.
Alex
said on 1/Sep/16
Mark really dude??? Johno's comment was a joke and besides the point Mckellen and cumberbatch didnt play dwarves or hobbits; hell cumberbatch played a dragon
Willes189
said on 23/Aug/16
I don't think he has the proper facial structures to play Bond, but that's just me. I honestly can't think of any known actor that would be fit to play Bond this year. Sean Connery and Pierce Brosnan would be Impossible to top, they were simply top notch
Mark
said on 21/Aug/16
Rob, what would be Armitage's morning height range?
189/191
189.5/191.5
190/192
188.5/190.5
188/190
Mark
said on 21/Aug/16
Johno REALLY LOL?! Dude. That was special effects. Where in the world did you even think about 4'11"?
We should downgrade poor Ian Mckellen to 3'10" and Martin Freeman to 3'6" and Benedict Cumbatch to 3'11"
Johno
said on 15/Aug/16
Saw him in the Hobbit ------ 4'11 at best.
Rampage(-_-_-)Clover
said on 10/Aug/16
Armitage I think generally looks in that 6ft2-2½ zone and occasionally near 6ft3. Lowest I'd give him is 6ft2¼ which could be on the money since it's between his two claims.
Bond producers seriously need to give this guy a call.
Mark
said on 16/Jul/16
Rampage I do believe Lee Pace as a 6'4" and would definitely measure over 6'4" in the morning.
Armitage should be the next James Bond.
Rampage(-_-_-)Clover
said on 5/Jul/16
Looks 1-2in below Pace who could be a full 6ft4.
Mark
said on 5/Jun/16
Honest 6'2.5" He holds well with Lee Pace who towers almost everyone!
Rampage(-_-_-)Clover
said on 25/May/16
He should the next 007...
Crane
said on 24/Apr/16
@Rampage He will definitely edge out Ryan. Armitage is a true 6'2.5", Reynolds isn't.
Aza
said on 28/Feb/16
He could be 75 inches when he wakes up.
Jessica
said on 28/Feb/16
I think the height is correct. He's a legit 6'2, but I think his listed weight is off. There is something wrong with his weight being listed in the 160's. At his height, he would be a total bean pole. He's got a nice athletic build and while he may be thin, It would just seem he couldn't weigh in at the purported weight. Think.. most freshman college QB's are his height, but weigh around 180-190 range and they are super skinny before they start maturing and packing on the pounds. The 6'2 height is correct, but the weight is definitely off.
S.J.H
said on 21/Feb/16
6'2.25 and 6'2.5 might be right
Rampage(-_-_-)Clover
said on 18/Jan/16
Rob, do you think this guy would edge out Ryan Reynolds?
Editor Rob: I think he can look anywhere in 6ft 2-2.5 range, Reynolds too can at times look a big 6ft 2
5'5
said on 30/Dec/15
This height is correct. He's tall, beautiful, and looks like Hugh Jackman's twin!
Sam
said on 27/Oct/15
Seemed to bulk up during his Hannibal arc, in the final confrontation against Hugh Dancy and Mads Mikkelsen he looked noticeably big in comparison to those guys, hence it took both of their characters to physically overtake him,
Mobster Lobster Gal
said on 9/Aug/15
I'm not an expert when it comes to guessing men's weights, but 165 lbs. seems low. I know he's naturally very slim, but with his height and the amount of muscle he has (mostly upper body) I would've guessed he weighs no less than 180-185 lbs.
Sam
said on 6/Aug/15
Looks really skinny and tall recently on Hannibal, don't know he looks as lean as he does, I know Tom Noonan and Ralph Fiennes beefed up for the part of Francis Dollarhyde (I think Armitage had limited prep time), but an interesting interpretation. My interest in the show varies, I respect their artistry but some of their changes are more confounding than entertaining, their Hannibal too superhuman.
Rusty 190cm
said on 11/Jun/15
Strong 6'2" for sure.
amana
said on 7/Mar/15
My dreamy boy Mr.Armitage is a handsome smart boy and I really love him.m from bangladesh but I really like this tall boy.i wish I could meet him and see him once.i wanna be somethin to him.i also like his way of act.when I see him in tv,i imagine myself with him :) I m crazy loving him.
joe 192cm
said on 24/Jan/15
6´2.5-6´3
Rampage(-_-_-)Clover
said on 20/Nov/14
"Richard Armitage's height is 6ft 2¼in (189cm)"
He can look 6ft3 at times but mostly strong 6ft2 range
Rampage(-_-_-)Clover
said on 21/Oct/14
Rob, is it possible for him o be somewhere between his two claims?
[Editor Rob: quite possible, sometimes a person could measure and then at times say one mark and other times go with the other, say he was 6ft 2 3/8ths or something.]
Judd
said on 22/Sep/14
wow, i would never have bet that he was that height...i am used to see him not taller than 5'0" in the hobbit trilogy
PLB
said on 31/Jul/14
When they finally let him play to his full height, he's my candidate for the next Bond.
There is something to be said for 6'2" being the optimum height for a male movie star.
Joe
said on 6/Jun/14
Look at those heels.Why aren't his pants coming down the leg.
John
said on 2/Apr/14
@ Elizabeth Renant
Agreed, Armitage is no less than flat 6'2", maybe a shade over even. Also agreed on Daniel Craig. Since when is 5'10" 'short'. He's no giant and he is much shorter than the other Bonds, but he looks totally average height unless he's with some goon. Great Bond too.
Elizabeth Renant
said on 27/Mar/14
Looks a solid 6'2" to me - he stacked up quite tall in the "Divine Proportion" episode of one of the Lynley episodes against equally tall Nathaniel Parker. And he is a dish. Surprised he wasn't considered for Bond although I admire what Craig's done with it (comment below about Craig being a "dwarf" notwithstanding - and I've seen Craig in person buying groceries here in New Mexico, and while not tall, he's hardly unusually short).
Sasha
said on 16/Jan/14
By the way, very few people bother about differing the morning and evening measurements. And not many people know about difference in those measurings. So, maybe, once Richard measured himself in the morning and got 6'2.5". Later he measured again and got 6'2". He might consider his first measuring as not very precise. So he started to claim 6'2". But the real matter was in the different times of day, when Richard measured. Rob prefers to list evening height, because he lists himself with his evening height. :) And for the evening Richard's height 6'2" fits better.
Sasha
said on 16/Jan/14
In The Hobbit movie he looks as tall as 6'2" Graham McTavish. So, I mean, 6'2" is more accurate for Richard Armitage. (Or McTavish is taller, but in the photo with Rob Graham is barely 6'2".)
cole
said on 27/Dec/13
Claiming 6'2, and looks around that mark, maybe even less at times. I think 6'1.75 - 6'2 zone.
MD
said on 19/Dec/13
He's a legitimately tall guy. With 6'0" Luke Evans:
Click Here
cole
said on 18/Dec/13
Doesn't look quite 6'2.5 with Martin Freeman, Ian McKellen and Elijah Wood in premiere-pics, maybe closer to 6'2 flat. He's bending his head in a few of the shot's I've seen, which makes him appear a little over 6'1. When standing straigt though, 6'2, maybe 6'2.25 is possible. Surely he's not 6'3.
Thorin
said on 16/Dec/13
he was 1.88 last year. How he growth. i think he is 6' 1 no more than
PLB
said on 24/Nov/13
I spotted him first in 'The Hobbit'. But then I saw him in this terrific new British TV series 'Strike Back Origins". Would it be impolite to suggest that he a Daniel Craig swap roles? Craig actually is a dwarf isn't he?
Mo
said on 15/Jul/13
Tall dark and handsome. Gorgeous
Rampage(-_-_-)Clover
said on 21/Jun/13
I'm going with 6ft2.25in/189cm, between his two claims
Arch Stanton
said on 29/Mar/13
Actually looks 6'4" in the Handsome Stranger episode of the Vicar of Dibley, but I think they altered the angles to make him look even taller. Doesn't look under 189cm, could pass for 6'3".
gwen6
said on 15/Jan/13
Who cares about his height when you look like that..yum ;o)
@Jayma lol you're dead right, I heard that too. Does he know how tall he is?
LOL
said on 4/Jan/13
John rhys davies was not 6ft2.... 6ft max rofl
Duhon
said on 24/Dec/12
There is actually a benefit to taller actors being cast as dwarves, as in also 6'2" John Rhys Davis who played gimli. The reason being dwarves despite being short as still supposed to be taller than hobbits. You will notice most of the hobbit actors are actually short in real life.
The dwarfs and hobbits actors are shot on the same scale to make them look much smaller than the other humans in the scenes.
Jayma
said on 19/Dec/12
Yes, Mr Armitage does seem unsure of his own height, which he's mentioned many times in his Hobbit interviews. The one I've heard most is 6'2.5, but he did sneak a 6'3 mention into another interview. Maybe he got tired of mentioning the half and decided to round himself up!
Sam
said on 10/Dec/12
Definitely a tall guy and a proper 6'2"er. He makes the LOTR primary players look quite short. Ian McKellen seems to be losing some height with age. Kinda funny that Armitage is playing a dwarf in the series:
Click Here
txrafan
said on 13/Feb/11
Actually, I've read an interview where he states that he's been 6'4" since he was 14 years old.
KiwiKirst
said on 6/Jan/11
Phwooooar!!! Richard Armitage is HOT! Can't wait for him to come to NZ to film the Hobbit. Being tall myself I am thrilled to hear that he is 6'2". If he was as short as some of the other leading men on here I would be extremely disappointed!!
MD
said on 2/Dec/10
Rob,
If Richard is 6'2", how tall does that make British actor Andrew Lincoln (of AMC's Walking Dead) in this picture?
Click Here
BTW, how about adding Andrew Lincoln?
[Editor Rob: he had a scene with daniel craig in enduring love where they looked pretty near in height]
superfluous1
said on 25/Jun/09
He looks taller than 6'2". He seems to tower over most everyone in all his productions. Either he's taller or a lot of other actors are shorter than they lead the public to believe. And yes, he's a great actor and easy on the eyes as well.
meg
said on 15/Jun/09
great actor