Martin Freeman's Height
5ft 6 ½ (168.9 cm)
English Actor best known for playing Bilbo Baggins in The Hobbit films. On TV he is well known for roles in BBC's Sherlock (as Watson), The Office and Fargo (as Lester). He has claimed to be 5ft 8, although used to list himself in the Spotlight directory as 5ft 7.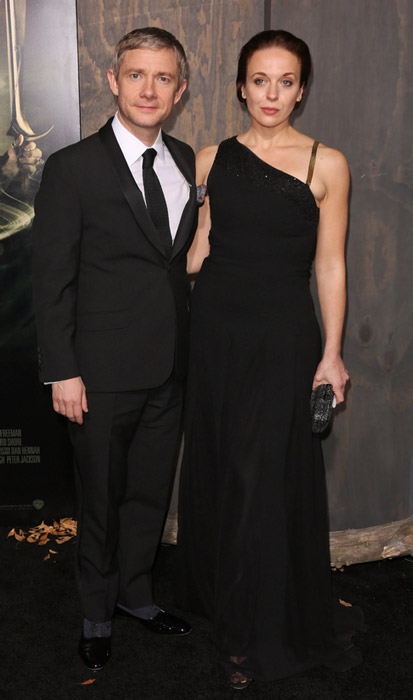 I have to be careful with clothes, because in my mind I'm 6ft 1in – but really I'm quite short.
-- Daily Mail, 2008
You May Be Interested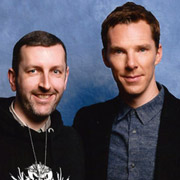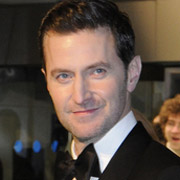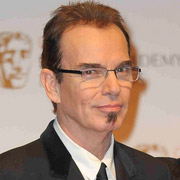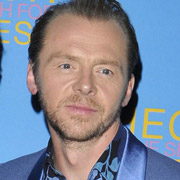 Add a Comment
73 comments
Average Guess (106 Votes)
5ft 6.35in (168.5cm)
Leonari
said on 23/Oct/20
He somehow manages to not look short in "Fargo". Good body proportions I guess + camera angles. Very good actor.
Peter175
said on 24/Sep/20
Doesn't look too small with Cumberbatch he looks 5'6.5-7.
Miss Sandy Cowell
said on 8/Sep/20
🎁🎈🎂 Happy Birthday Martin! 🎂🎈🎁
A Very Happy 49th Birthday to Martin Freeman. The ex-hobbit starred in one of a DVDful of splendid ghost stories. When I've worked my way through my 'Cracker' DVD box-set, these stories are just itching to be watched!
5ft6.5. 😉👍👻
🎁🎈🎂🎉🎁🎈🎂🎉🎁🎈🎂🎉🎁🎈🎂🎉
Jkiller
said on 26/Jul/20
I just don't see him being taller than 5'6.25 at best, in Fargo he looked 5'6.
Zach (171-172 guy)
said on 27/Jun/20
He's a 168.5 cm guy in my opinion.
Chris Junior Hernandez 1990
said on 3/Jun/20
Average guess of 168.5cm was accurately giving how Martin Freeman look at worst.
JohnMoore-162cm
said on 22/May/20
Strong 5'6" , 5ft8 is ridiculous claim imao
Nik
said on 20/Apr/20
5'8" is definitely a bit of a push!
Miss Sandy Cowell
said on 8/Sep/19
🎁🎂🕯️ Happy Birthday Martin! 🕯️🎂🎁
Wishing Martin Freeman, hobbit extraordinaire, a very happy birthday!
5ft6.5.
🎁🎂🕯️🎉🎁🎂🕯️🎉🎁🎂🕯️🎉🎁🎂🕯️🎉
Yang (5 footer 8, 172-173)
said on 4/Jul/19
Previous person said regarding his height is correct. He looks like 5footer 5 range in my eyes than 5ft 6 range you and others claimed. Like I said, Benedict Cumberbatch isnt even solid 5ft 11, more of 5ft 10 half range.... as I saw the pic of him with Ben, I can say he is more of 5 footer 5 range men than 5 footer 6 range IMO...
179cm guy
said on 23/Jun/19
Rob, I think that Martin is in need of a sparing downgrade.
5'11.25 Benedict Cumberbatch looks a solid 5 inches taller than him: (
Click Here
) (
Click Here
) (
Click Here
)
5'10.25 Jude Law has a solid 4 inches on him in this series of pictures: (
Click Here
) (
Click Here
) (
Click Here
) (
Click Here
) (
Click Here
) (
Click Here
) (
Click Here
) (
Click Here
)
Simon Pegg appears to have close to two inches on Martin: (
Click Here
) (
Click Here
) (
Click Here
)
5'10.25 Ian McKellen looks 4 inches taller than him: (
Click Here
) (
Click Here
) (
Click Here
)
He's dwarfed by strong 6'2 Richard Armitage: (
Click Here
) (
Click Here
) (
Click Here
) (
Click Here
)
How about a 5'6.25 listing for Martin Rob? The average guess is edging towards that figure too...

Editor Rob
I'm still ok at 5ft 6.5 for Martin, though at times he can seem 5ft 6 flat, I think more often than not he is over it.
MaskDeMasque
said on 19/May/19
About 5'6.5 seems right. Gervais had an inch on him in The Office.
Michael 5'10", 178 cm
said on 17/Dec/18
He looked more like a flat 5'6" to me in movies I seen him in. Martin always looks a short guy and I can't picture him being taller than Sean Astin. Might want to look at him again.
Sandy Cowell
said on 15/Dec/18
I saw Martin in 'The World's End' last night and no way is he near Simon Pegg's 5ft9 or just under. You can't really get an accurate idea from 'The Hobbit' trilogy either! 😂😂😂
I think Martin's 5ft6.5 at the most, so that's what he gets! It IS Christmas after all! 🎄
Psychedelic Earth 187
said on 26/Jan/18
Please make a "Fargo" page and add him to it.
Lynx
said on 6/Oct/17
@Andrew If he's 166 then Cumberbatch is 174 lol, he's not 16cm taller than Freeman.
superintend
said on 18/Sep/17
He looks 5'6 with Cumberbatch, McAvoy, Jackson, Frost and others. I'm pretty sure he is no more than 5'6.25
Slim
said on 11/Sep/17
Strong 5'6"
even
said on 16/Aug/17
he is 5 foot 6 , period !
Andrew
said on 7/Aug/17
There's no way he's 169cm. He's maybe between 5'5.5"(166cm) to 5'6 1/4"(168cm)
Capheus
said on 24/Jul/17
I think he is like a solid 1.67, he usually had a bad posture in Sherlock and Fargo so he can look 1.65 for moments, that no helps him
Pollack
said on 17/Jul/17
I met him at the red lion in New Zealand (popular pub) while he was filming HObbit desolation of smaug. I'm a true 5'7" throughout the day-in actually fact im 5'7.25" ish or just under 171cm-and Im certain that he was at least an inch shorter than me in similar footwear. He looked my gfs height in heels which is about 5'6". I'd say maybe 169 in the morning and 167 at night so 5'6" throughout the day. Pretty accurate listing, would be interesting to see how he compares to you rob. Any chance of meeting him?
Mark(5'9.5")
said on 17/Jul/17
I did really like Martin Freeman as Bilbo Baggins even if I liked Lord of the Rings slightly better.
Mark(5'9.5
said on 14/Jul/17
claiming 5'8" and is 5'6"? Rob, my possibly theory is that Martin Freeman is really Big G in disguise.
Editor Rob: certainly related....height-wise at least. Talent wise?

I think Freeman is a great actor...

Ben
said on 11/Jun/17
I meant to say "My brother" not "He brother"....
Ben
said on 10/Jun/17
James, 5'11" is no way near average execpt in Scandinavia, Netherlands and a few more countries. You can't compare football teams average height, they usually have a lot of taller players like target players, goalkeepers and defenders. Take Sweden for example, the average height there is 5'11" but in their national football team the average is 6'1.25", making them the tallest football team in the world.
I feel tall at 5'10.5" in Sweden and if I feel tall at that height in Sweden I will feel tall in any country. In 2014 the average height in USA was 175.7 cm which is about 5'9 1/7. And now some people will say that "Well that because the older generation is making it shorter", well, lemme tell ya something, the average is getting shorter. The 70's generation is the tallest one and people born in the 90's are the shortest ones since the 50's.
5'8" is classified as average. heck, even 5'6" is just below average. Many people at 5'6" will say they are 5'8" and people at 5'9" will say they are 6', making the average look taller.
He brother is 6'2.5" and he's taller than everyone. Maybe once or twice a day we see someone who is taller.
James
said on 1/May/17
@Peter175 Yes below average is a synoym with short for me. 5'11 is average, the average range= 5' 8.25" to 5' 11.75". Most people make simple classifications, almost nobody classifies you as above average or below average, and almost nobody outside celebheights says "tallish" or "shortish". Most people only classify others as "short", "average" or "tall". 5' 8" is slightly short, the start of the short zone in my opinion. It sounds ridicoulous to me to say that 5' 8" is average. Just look at the football player Neymar. He is more or less 5' 8" and he does look short.
Click Here
Sorry if I sound offensive. It's just my subjective opinion.
Peter175
said on 24/Mar/17
James I can tell by your comments that you're trying to be offensive lol.
I would say weak 5'7 is the cutoff for short. Saying any height below average is short is like calling 5'11 tall which is ridicilous for most people. I'd say short = below 5'7, tall = above 6ft
James
said on 8/Feb/17
Below average is a synonym with short IMO. Short people are below average by definition. I don't want to sound offensive, please note is only my opinion.
Nova176
said on 7/Feb/17
anything below 170 is short for a man. I consider 5'7-8 simply below average, they don't constitute short imo. At least not in USA.
James
said on 4/Feb/17
Probably 1.69 like Messi, another famous hobbit.
andrew
said on 14/Dec/16
I think Martin Freeman is more like close to 5'6", probably 167CM about the same height as Elijah Wood as seen in this picture here:
Click Here
slothee
said on 14/Dec/16
I think he should be downgraded to 5'6", 5'6.25" at least. He doesn't seem to be over 168 cm.
slurkapfson
said on 19/Nov/16
Judging by photos he looks 2cm shorter than 170 nick frost, 5 inches shorter than 178 jude law and 6ish inches shorter than 182 Cumberbatch. He is likely 167-168. Maybe 169 morn.
Nev
said on 8/May/16
5'6" seems about right for Martin. He appeared to be about 4 inches shorter than 5'10" Anthony LaPaglia in the Jewish propaganda film about the show trial of Adolph Eichmann in the 'The Eichmann Show'.
TrackerX
said on 9/Sep/15
Martin is short for a man and Tall for a Hobbit.
Unknown
said on 11/Jul/15
5 ft 6 in is spot on. In Sherlock when he is with Benedict Cumberbatch who is 6 feet tall, he comes up to about mid ear height which is exactly where a 5 ft 6 in person should be on a 6 foot person.
MD
said on 13/Feb/15
Even bent down, doesn't 5'7" McAvoy have to be at least a full inch taller than Freeman, here?
Click Here
Peach
said on 29/Sep/14
I saw him doing Richard III and then at the stage door. He's a pretty small guy. I'd say 5'6 is about right. Real nice dude.
Darth Vile
said on 23/Apr/14
I've met him... he's 5 ft 7 inches same as me.
NJP
said on 14/Jan/14
Have met him twice. Once when he was browsing in a store in London. 5'6.5" is pretty much dead on IMO. He looks between 4.5 to 5 inches shorter than Cumberbatch which is about right as Cumberbatch is a strong 5'11", probably 5'11.5"
Gaz
said on 13/Dec/13
Looked around the same height as Ben Stiller On the graham norton show.
Ummm hi
said on 2/Dec/13
He's 5"7 give or take a half inch or so
cd
said on 17/Sep/13
By the way Rob have you never had chance to get a photo with Martin Freeman or Elijah Wood? You mentioned seeing Wood but never got a photo? Have you ever saw Freeman?
[Editor Rob: elijah never stood for a photo although I seen him standing up close at other times...he just sat like one of those ventriloquist dolls on a stool.]
cd
said on 17/Sep/13
Anyone know if this guy is a lift wearer? He looks as listed sometimes but other times struggles to look 5'6".
cd
said on 30/May/13
What gets me is how it's widely believed that Tom Cruise is just 5'7", and at the same time people believe Freeman's claim of 5'8". It's clear who is taller. 167cms for Mr Freeman.
SolidSnake
said on 21/Apr/13
Martin Freeman is short but definitely isnt under 5'6'' unless he wears lifts. Iv met him like three times here in Wellington NZ.
Ryn
said on 18/Apr/13
OMG, one of them has to be lying there SAK. Rather Cavill is taller than 6'0 or Freeman is tiny.
I think he is around 5'6, he just generally looks small.
Van
said on 19/Nov/12
I have never met the man, but I have a ggod eye for actor's heights. Honestly, in every shot I have seen of him, I am guesing five feet five, and not a penny taller. Five feet eight is much closer to average height in the western world, and if Martin were that close to average, he would not appear so short.Simple deduction. Besides, my mate of thirty years is five feet eight, so i have a very good template to compare to. Martin is a small fellow, with excellent proportions and a good length of leg, so he reads well on camera. But he is tiny.
topas
said on 8/Sep/12
omg people. 5'6 or 5'7? Come on mates I think he's below 5'5 - Manny Pacquiao looks even bigger. Not that there's something wrong being small but you people over guesstimate
Jane
said on 14/Jul/11
Haha, he's so little. I love him.
Click Here
Here he looks like he could be even smaller...
Anonymous of Auckland
said on 3/Mar/11
I stood next to (& behind) Martin Freeman in a shop in Wellington, New Zealand a few days ago [where he is currently filming 'The Hobbit']. I am 5'10" - without knowing this site's 'best estimate' for him (5'6.5"); it was exactly my estimated height for him at the time [maybe 5'7" if generous]. He could be described as a moderately petite man generally - exactly as one would expect for someone playing the lead Hobbit role in that movie. He also came across as a very nice bloke; very down to earth particularly considering he's just bagged one of the biggest movie roles of the last few years.
SolidSnake
said on 17/Feb/11
Hey Rob did you see the picture where I am against the height chart. I know the angle is low but if you imagine it head on im 6 foot in shoes. Meaning Martin Freeman is at least 5'7 i reckon
[Editor Rob: yes you could look 6ft in sneakers.]
SolidSnake
said on 16/Feb/11
Oh at least you saw them. I cant figure out why im a lot taller in 1 picture than the other lol. But I think he should be upgraded to 5'7 or 5'8
SolidSnake
said on 14/Feb/11
damn nevermind
[Editor Rob: I did see the photos, in one he didn't look above your eyelevel, in the other he did. If he really was 5ft 8 I'd be surprised though, but if you think he's 5ft 8 believe it.]
SolidSnake
said on 13/Feb/11
Oh nad I forgot to mention he is a really nice guy as well. we chatted for a while. He is certainly not 5'6.5'
MD
said on 16/Nov/10
Rob,
How tall does he look in the picture with Jude Law, to you?
[Editor Rob: he looks around 5ft 6]
MD
said on 13/Nov/10
Here he is with a Jude Law given 5'11", here:
Click Here
Just saw this guy on Sherlock Holmes, tonight. Seems they are playing it in the Us, now. I didn't realize he was this short earlier in the show. He has good proportions, but later it becomes apparent just how much taller Cumberbatch is.
[Editor Rob: I enquired about his height about 5 years ago and his brother gave a rather demeaning reply about the need to know his height!]
Daii
said on 25/Jun/09
Id put him at 5'7, but above height looks correct. Anyone know how tall Velibor topic is? (his co star in "The All together")
Clay
said on 23/Apr/09
Gervais is not 5'8. More like 5'6.
marv
said on 10/Apr/08
i passed him filming in the street in manchester yesterday, i don't reakon he is 5'6"..... he is miles smaller than that i had to take a treble take!
Anonymous
said on 15/Mar/08
I passed Martin Freeman in the street the other day. 5'6" for sure.
Anonymous
said on 24/Apr/07
next to 6ft danny dyer looks 5ft6 5ft7
leonari
said on 15/Nov/06
Jude Law is not 5'11"!!! He said himself 5'9"!!! I mean why don't we trust guys who say their height themselves?? Especially if it's quite a low figure?? ARE you guys nuts?? BTW: Martin Freeman is never ever 5'7"
[Padraig: Yes, the Editor agrees on Gervais/Freeman being too tall.]
Matt
said on 14/Nov/06
Sam is right on the money. And Law is far from a giant -- 5'11" absolute tops, and even that's unlikely. I've seen a few photos from this shoot, and Law has Freeman beat by a good five inches or so. Honestly, I'd peg the guy at 5'6". It's a little surprising; I think for a smaller actor, he is well-proportioned and can give off the impression he IS taller (until photo shoots like this one bust him!)
sam
said on 10/Nov/06
Freeman isn't standing straight there, but Law would probably still sky over him even if he was standing up.
Tom
said on 1/Jul/06
In hitchhiker's guide to the galaxy, his character, Arthur Dent, is introduced as a 5ft 8" ape descendant.
Joe
said on 24/May/06
I would say he's 5'7, maybe a fraction under.
Damon
said on 18/Jan/06
I wouldn't put much stock in what some character says in a movie. But anyway, at the very end of The Office he's standing next to David Brent (Ricky Gervais) while they're getting their picture taken, and he looks a couple inches shorter than Gervais. It is well established that Gervais is 5'8.
[Editor Rob: funnily I was thinking of giving this guy 1/2 an inch upgrade...watching some office a lot of time there really wasn't much between them...hmm]
CelebHeights Editor
said on 12/May/05

Says in The Robinsons series
"I'm 5ft 8"
.