Richard Madden's Height
5ft 9 ¼ (175.9 cm)
Scottish actor, best known for playing Robb Stark on Game of Thrones. In film he appears in Cinderella, Rocket Man and Bastille Day. In this photo, Richard is wearing
Converse
, whilst I'm in 1 inch
Nike's
, giving me about 0.3-0.4 inch more footwear than him.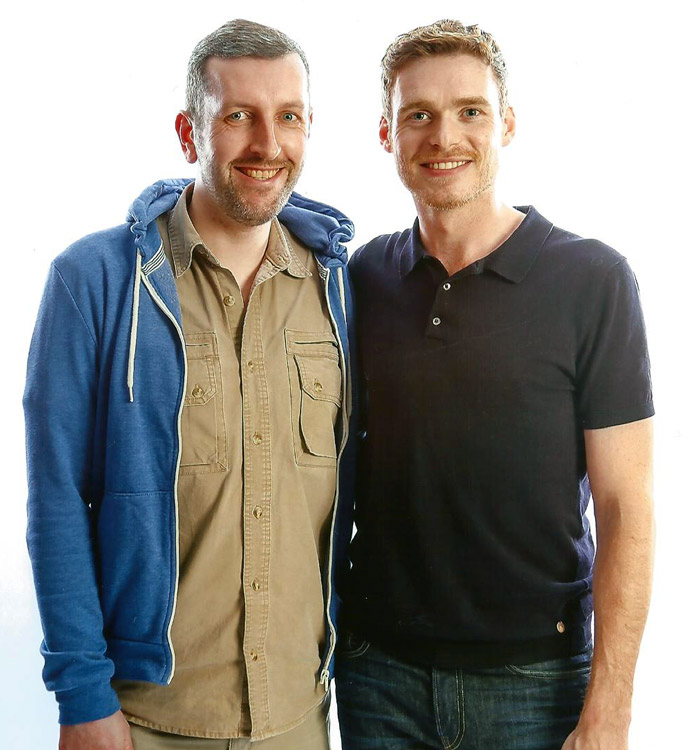 5ft 8 Rob and Richard @ Blackpool Comic Con, 2015
You May Be Interested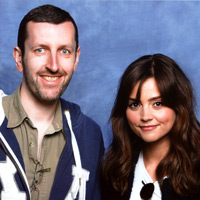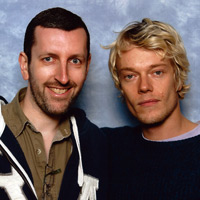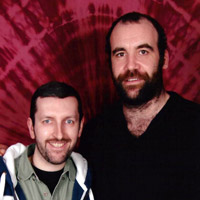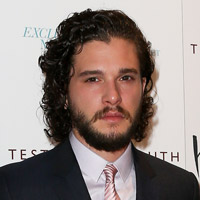 Add a Comment
172 comments
Average Guess (133 Votes)
5ft 8.83in (174.8cm)
Peter175
said on 1/Mar/21
at least 5'9 i thought closer to 5'10
Pierre
said on 17/Feb/21
His hairs are looking thiker than Rob's hair here.Both are standing in around the same posture.Then even by considering Rob has 0.3 0.4 inch more shoe I hardly see Richard taller than Rob here.I even see him a slim fraction shorter than Rob here.
Torrinator
said on 24/Jan/21
He needs to lose the quarter inch. Rob saw him as "a bit taller" in person, but based on the photo I can only see that as being 5ft 8.5 range, rather than near 5ft 9. But if you add on the fraction less in footwear I can buy that he measures somewhere in the 5ft 8.75-9 range..
slim 6'1
said on 22/Jan/21
Just the flat 5'9 is a better listing
okbymeman
said on 26/Oct/20
Rob's estimate is right. Seems that the photo was taken from a lower perspective making it difficult to see the true height difference. Raise the level up a bit and there would be a near 2cm difference, account for the 1cm footwear disadvantage and Madden is standing around 176. Nothing under 5'9.
Kristian Storvold Davidsen
said on 18/Aug/20
Seems about 5-8 / 5-9
berta
said on 14/Aug/20
hm he looks 172,5-173 in the photo. of course he is not that short but ia dont think the guy is over 175
Sean95
said on 27/Jun/20
Have you seen the live action Cinderella Rob? He still looked slightly taller than 5'7 Lily James in heels when dancing in the ball. Guessing his footwear was over 1.5"?

Editor Rob
His boots from stills of the film don't look too big....but I've not watched it in full...in some photos he can look very close in height to her (while she's in heels).


Jam Cherry
said on 21/May/20
I don't think he's 176 cm he's more like 174.5 cm maximum
Nik
said on 27/Apr/20
I'm not sure about this listing!
JohnMoore-162cm
said on 5/Apr/20
No more than 174
Vsquad
said on 22/Feb/20
I saw Rocketman recently and thought Richard looked tall in it. He looked taller than Taron Egerton sometimes, although it was usually when Taron was barefoot.
TheBat
said on 25/Dec/19
Looks 5'8.25" with Rob but Rob has a major footwear advantage. 5'9.25" I believe is legit.
Redwing
said on 8/Nov/19
Hi rob how tall do you think Brian tyree Henry is? He's going to be in the eternals movie with madden beckons 6'2.

Editor Rob
Well he recorded some of those q&a things for google and said 6ft 2 and change...I'm not buying it though
Aar?n R
said on 2/Nov/19
Rob, you look the same height as him! How ta are you? I'm 176 I thought you were 174.

Editor Rob
I had more sneaker so he'd be at least closer to 5ft 9 than my height of 5ft 8
FOG_786
said on 17/Oct/19
He's shorter than you @Big rob even with your footwear advantage at worst you'd be the same height as him in my opinion.
MD
said on 15/Oct/19
@Zeke, I know. Both pictures posted show that this current listing is too tall for Madden.
Zeke
said on 12/Oct/19
@MD At the Taron picture, Taron is kinda looking taller there.
pov
said on 11/Sep/19
Even with your footwear advantage Rob you shouldn't look taller than him? As you're 5"8 and he's supposedly 5"9. I think he's a strong 5"8
Gyro
said on 5/Sep/19
Rob, is a 1 cm difference in footwear advantage really enough for you to be eye-to-eye with Richard (who's supposed to be an inch taller)?
Or frankly, is a 1 cm difference in footwear really enough for anyone to edge another person in general?

Editor Rob
Well I feel Richard when meeting him seemed a bit taller than myself, so add another near cm and the lowest I'd go would be 5ft 9 flat
Monkey knees
said on 29/Aug/19
Has 1.5inch on Kit Harrington. 5ft 9in dead on, morning height.
SAK
said on 10/Aug/19
He looks 174cm in the pic above.
He usually appears to be between 175-176cm.
Yang (5 footer 8, 172-173)
said on 17/Jul/19
He looks like 5ft 7 3/4 inch tall 172cm in my eyes!!!!! He doesnt even look taller than you at all to say 5ft 9 plus I've never seen 5ft 9 smaller than 5ft 8 at all lol..m

Editor Rob
Don't forget in this case I had around 0.4 inch more thicker sneaker.

Even though he can look roughly similar, I still felt he was a bit taller when I spoke to him.
Ndomingu
said on 23/Jun/19
Madden looks more of a flat 174 cm to weak 5'9" guy (similar to me) when looking at some photos of him with Kit and even Sophie (her in heels most likely). However, I do trust your judgment that he may be taller than he looks in the photo since sometimes we all have looked that way before. Where was Grey Wind for the photo :)?
175guy
said on 20/May/19
Rob I'm around 176 cm at noon and 175.2 at evening. Is Richard and I the same height.. what do you think?

Editor Rob
Well you might look similar if photographed.
Strange danger
said on 7/May/19
Click Here
He is taller than 5.9 listed taron egestro

Editor Rob
Both guys look like they are quite close in height
6james94
said on 9/Mar/19
It's kind of funny what shoes that add height can do I looked at the pics of him and Kenneth Branagh in the pictures they look like they would be taller then me but in the pic with you he looks like he could be in my height range or shorter then me like talking built wise I would give 5'9 1/2
Andrea
said on 16/Feb/19
Even considering his footwear disadvantage, he looks 174 MAX here, though I doubt he's that short. Even in Bodyguard (which you should probably add to his credits, Rob), I think he could pull off looking a decent enough 5'9, and in fact I wonder how he managed to look barely shorter than someone like Keeley Hawes in heels, the same Keeley, who, funnily enough, doesn't look much different than him next to Rob. I mean, even in premiere photos, he holds his own quite well next to her:
Click Here

Editor Rob
I think when he was doing press for that Cinderella film, he wasn't far off Kenneth Branagh.
Click Here
.
At most 176 range, a chance of 175, but 177 is too much.
movieguy12
said on 31/Jan/19
I wonder if there is anything in the Bond rumours. Traditionally they go for a 6'1'' to 6'2'' guy for Bond but Daniel Craig has shown that you don't need to be physically imposing in real life to have the big screen presence for the role.
Tunman
said on 30/Jan/19
Hmmm,if his hairstyle is flat he's still not taller than you but 174 considering shoes.I guess the camera was posted slightly closer to your side?

Editor Rob
I think it's more likely he dropped a fraction in height, although it's not impossible for a guy with a smaller head to appear taller - it can be a benefit to appearing taller.
S.T.
said on 27/Jan/19
Most 5'9" / 5'10 guys on this site look shorter than they claim. Madden' case is quite opposite: The more pics I see, the more I believe he could well pass for a 5'10" guy.
Littlelee168cm
said on 22/Jan/19
Looks a good foot taller than Danny Devito in the national tv awards so this listing looks accurate
Peter 180cm
said on 14/Jan/19
Not over 174cm as he's the same height with Rob with less shoe.
Dr JJ
said on 13/Jan/19
Rob - perhaps you are fondly remembering the Converse sneakers of old, because these days Nike owned Converse provide all of their sneakers with Nike Lunarlon insoles which give significantly more cushioning (and elevation) than the flimsy flat insoles of days gone by. I think you are underestimating the lift gained from modern Converse despite the fact they look the same externally. Whatever this guy's real height is, it is far too low to play 007.......

Editor Rob
He wouldn't be wearing them as this photo was before they released any model with a lunarlon insole.
hcham
said on 6/Nov/18
here with James Corden:
Click Here
Patrick|1.76m
said on 5/Nov/18
Rob, even with a slightly bigger shoe, i dont see how he appears taller than you by 2 or 3 centimeters. I watched Bodyguard on netflix and he didnt appear small next to his tall co-star. Of course he didnt appear tall either, but since you stood next to him and it looks like THAT i dont know why you give him that height.

Editor Rob
I felt talking to him that he was a bit taller than he looked in the photo, plus of course he has 1cm less sneaker, so that's why I stuck with 176cm for him.
Lora
said on 30/Oct/18
Give or take 5'10 is my guess for richard's height. He looks way taller than 5'8 John Bradley here:
Click Here
he cant be just 5'9 in this pic.
Dmeyer
said on 27/Oct/18
I could buy 1cm taller plus plus 1cm footwear so 2cm taller than Rob so around 175,2cm 5ft 9 i aint sûre 3cm taller than Rob , very well proportioned Guy Can seem 5'10-11 standing by himself
Frost
said on 22/Oct/18
@idler you have to account for Rob's footwear advantage
ilder
said on 16/Oct/18
you look taller rob 5.8 max
Mike5
said on 28/Sep/18
0.6 inch difference yet you still look equal, that would still make him under 5'9
Matt99
said on 27/Sep/18
@Rick1 we do read, even if he does have less footwear he'd still edge rob out if he was this listed height...rob is probably 5'8 1/8-25 in this photo and with the inch shoe he'd be 5'9 1/8-.25 range so let's say 175.75cm. Do that to Madden and he'd get 178.4cm in shoes, subtract 0.4inches which gets 177.4cm in shoes so he's not even 5'10 in shoes, he's a mm off 5'9 7/8. To me, Madden doesn't look 1.65cm taller in this photo with Rob but I'm sure he's taller in person. Photos are deceiving for height.
Monkey knees
said on 18/Sep/18
5'9 is dead on for Madden. 2 inches on Harrington, spot on.
Rick1
said on 13/Sep/18
Do you people not read... he is NOT the same height as rob as Rob has a thicker trainer by nearly half an inch so 5'9 and a bit sounds right for him
Matt99
said on 7/Sep/18
Rob was he loosing posture in this photo? You look taller than him in this photo, like a 3cm difference should be easy to see. He does look a strong 5'9 in bodyguard.

Editor Rob
Well he definitely had less sneaker and I feel he has another cm of posture, no less than 5ft 9 range.
Retoranb
said on 13/Aug/18
Wow. Always reckoned he was taller, more towards 5ft 11.
Sacred
said on 11/Aug/18
In the photo with Rob , he have a same height... 173 cm
RedFire
said on 30/Jul/18
Why does Google state his height as 177 cm? He's clearly around 174.
Nik
said on 22/Jun/18
Doesn't look his listing!
blazer
said on 19/Jun/18
Looks 1/4 to a 1/2 inch shorter than big Rob in this photo.
Qwerty95
said on 18/Jun/18
Hm, now that you mention it he kinda does. So how tall do you think he is? 175cm?

Editor Rob
Well, with less footwear than me I still think he seemed a bit taller, so I still go with a solid 5ft 9 for him.
Qwerty95
said on 18/Jun/18
I think he's 177 cm, he looks kinda tallish sometimes in photos.
Click Here

Editor Rob
Branagh has claimed 5ft 9.5 since he began acting, I think they can look close, but maybe Kenneth has a slightly edge overall.
Christian-6'5 3/8"
said on 18/May/18
Sorry but he looks nowhere near 5'9.25". I'm gonna go with 5'8.75"
Zampo
said on 17/May/18
Average guess is fair, based on the photo. Looks a weak 5'9 to me however he has a solid 2 inches over Kit Harrington, so I'll peg him at 5'9 flat, nothing more.
Zamasu
said on 9/May/18
People like Jacob 6'5 1/4 is the reason I never bother to care about the Average Guess
Jacob 6'5 1/4
said on 10/Apr/18
Don't know how anyone could say he's above 5'8.5 now that the photo with Rob is out. Clearly looks shorter than Rob in the photo and most likely no taller than Rob when taking into consideration the hairstyle and footwear differences.
Richard only appears taller than he is because of good proportions and puffy hair but when standing next to Rob, it becomes definite he's below 5'9.
Sandy Cowell
said on 7/Apr/18
@ Nik - Can you imagine having a school teacher called 'Mr Madden'? I don't think many kids would want to mess with him, do you, but now that they don't allow corporal punishment in schools, (they did in my day - and then some!), I wonder if the youngsters would be put off by a bad-tempered Mr Madden... who measures in at almost 6ft9!
I will go for a foot less for this Mr Madden!
5ft8.75!
🎓
👹 😝👲👼📒📑📔✒📏📐😛
Nik
said on 17/Mar/18
To be honest Richard Madden looks sub 5'9" to me!
mike
said on 15/Mar/18
@rob, do you tell people you're 5'9 or 5'8.25?

Editor Rob
If anybody ever asked me in the past - and we are talking a handful of occasions since launching this site - I would just say 5ft 8, or 173cm...but strangely, many Brits aren't as clued up on metric as feet/inches.

Even Jenny is very unaware when I mention an actor is 170cm, she's no clue what that is 'Feet and inches Rob!' she tells me 😂

She falls into the category of somebody who would never look up the height of an actor on a search engine. 😮
Bobby
said on 1/Mar/18
@Rob, why don't you just claim 174cm? You're clearly a legit 174cm guy. More 5'8.25 than anything else really.

Editor Rob
I would claim it if I was nearer to it than 173cm, which I'm much closer to being.
Christian-6'5 3/8
said on 10/Dec/17
Looks 5'8.75"
Cameron
said on 10/Dec/17
Even with the footwear disadvantage I'm still struggling to see anything more than a weak 5'9". Maybe 5'9" flat but no more.
MAD SAM
said on 1/Dec/17
The Disney Prince isn't all that tall 😱
Bobby
said on 25/Nov/17
His eye level is higher than Rob's, so you know this guy has to be taller than Rob, but since Rob has a quarter inch more footwear, Rob looks taller. This is a tough case to solve, 5'9 flat?

Editor Rob
a possibility, at the lowest 5ft 9.
Sacred
said on 7/Nov/17
177 cm for him
2toes
said on 5/Nov/17
No more than 175 cms, your extra 1/4 of an inch is too generous.
Slim 6'
said on 4/Oct/17
Rob, he's more of a weak 5'9" than a strong one.
Dwayne
said on 7/Sep/17
He looks your height here robb, even if we factor in his 0.4" disadvantage. wouldn't you say he's more like 174 (5'8.5")?
Mateyboy
said on 1/Sep/17
Rob would you class this guy as being average height?

Editor Rob
yes, within average range today.
Mateyboy
said on 26/Aug/17
Wow this dude is short I thought he would have been about 6"0 but I think 5"9 is closer to the truth No thing above 5"9 for Madden Rob?
geez_napoleon
said on 7/Aug/17
another what the frak type listing. but for proof see pictures of him elsewhere
Epiphany
said on 26/Jun/17
Rob, the pic speaks for itself: even with the 0.4 inch shoes difference, the max he can look is 175. I mean, he's not even crouched and he's exactly as tall as you in the pic
gomad
said on 20/Jun/17
you look like cousins and twins in height
5'8
Pierre
said on 2/Jun/17
He has a smaller head than Rob.His hairs give him more height than Rob's hairs imo.With same shoes=around the same height as Rob imo=strong 5"8'(~173.3).
World Citizen
said on 29/May/17
He looks no more than 5 ft 8.75 here.
delancey
said on 29/Apr/17
Your listings are 99% spot on Rob but I still don't see 176 cm here, even with the shoe difference.
I'd go with 5'8.5.

Editor Rob
the worst I'd give him is 175, I just wouldn't have guessed under that.
James
said on 19/Apr/17
Biggest lie ever. He claims 5'11" but ive met the guy and he was only slightly taller than me (I'm 5'7.75"). I'd say 5'8.5" on a brilliant day.
Rory
said on 1/Apr/17
Doesnt look any taller than Rob in the photo tbh. Less footwear so maybe looks 5'8.5 but hard to see 5'9 let alone 5'9.25.
I'mike
said on 25/Mar/17
In that photo Rob and Richard look exactly the same height to me, so given Rob's footwear advantage that would make Richard no more than 5'8.5. To be 5'9.25 he would have to have at least three quarters of an inch over Rob in that photo but he just doesn't!
Patrick 5foot9othing
said on 8/Mar/17
Same eyelevel. Same top-of-the-head level.
So giving him a centimeter in case of footwork is okay. I won´t judge him on his tv apprearences anymore, since you met him.
Donald Mc
said on 10/Feb/17
Solid 5'9.25". he looks between 5'8.5" and 5'9" because Rob have extra inch than Richard.

Editor Rob
not an extra inch, I'm in an inch sneaker, he is in converse sneaker so about 0.4 inch difference.

also stick with your usual name thanks 😹😹
delancey
said on 28/Jan/17
Even with the footwear difference I think 176 is a stretch. Comfortable 174/174.
Evan
said on 16/Jan/17
From his recent walk to some fashion show with Nick Jonas, Jonas at 1,70 is at least 5 cm taller than Madden... Madden is at Jonas' eyebrows...
Robin
said on 1/Jan/17
Rob's substantially larger hard makes Richard appear taller but they're about the same height actually. 5'8 for Richard in this picture no more.
Victor Surratt
said on 30/Dec/16
I think 1.76 is reasonable if Rob in the picture have an inch sneake, like he say.
Kyle
said on 23/Dec/16
5'8.5" judging from the photo. Can't really believe it, he was listed 5'11" on google and seemed that on GOT. I guessi shouldnt really be surprised since i thought Jon Snow was 5'10"
TJE
said on 19/Dec/16
Madden had 13 cm on Dustin Hoffman in Medici, but I reckon he's no longer 5'5 now.
Sully
said on 11/Dec/16
Hi Rob , you and Richard Madden look exactly the same height , even your eye level and shoulder level is the same as his .You are about 5'8.125" and taking into account the 0.4" shoe advantage you have , he looks around 5'8.525" in this picture.From seeing him on Game of thrones i still think 5'8.5" is too low , but he could well be a 5'8.75"-5'9" guy.What do you think Rob?

Editor Rob
Sully, I still think he is somewhere around 5ft 9 range, I did feel he had an edge on me there.
Puma
said on 5/Dec/16
I can see strong 173, max 174 a guy in this photo.
MrQ
said on 28/Nov/16
Bwah he's max 174 cm no more.
eee
said on 5/Nov/16
first off, i think rob is standing slightly in front of the guy so if they were standing the same distance from the camera, i think rob will actually look shorter about .25 inch. am i right?

Editor Rob
we are as close to being same distance as possible side by side (my hip is touching his), although I think it is likely the cameraman from what I remember is slightly closer to my side than bang on the middle.
Patrick 5foot9
said on 7/Oct/16
Guessed on this photo, he´s nothing more than 5foot9. Maybe wake up 5foot9.5
Dani
said on 27/Sep/16
Hey Rob, i played a small role, as a background actor, in the tv show Madden is portraing in Italy. I saw him i person and he looked at least 4-5cm more than me. I assure you i am a strong 176. Almost 178 in the morning and just above 176 in the evening. How can be possibile he looked a 5f11"?

Editor Rob
that's certainly surprising, based on what I saw of him up close!
Truth
said on 13/Sep/16
Min: 173.5 cm
Real height: 173.75 cm
Maximum: 174.25 cm
In this photo i'd say a good solid 174 to him.
Roger
said on 10/Sep/16
I'm really not seeing over an inch here. Taking into account the footwear advantage he looks 173.4 at a first glance. I suppose with the camera angle he could just about edge out 175 but I don't see where the extra cm comes from.
I'd say 174 based on this picture.
the smart one
said on 9/Sep/16
a more specific measurement would probably be 175.8 cm.
Aza
said on 7/Sep/16
Rob you both look pretty close in pic above
dpp
said on 3/Sep/16
he look have same height as rob in this pic ,but he have smaller head than ,so he shorter than about 1-1.5 cmin pics,without shoes disadvantage he must around 5ft 8.5 as you.
Pierre
said on 28/Aug/16
His eyes are around the same height as Rob's eyes but his forehead is certainly not as tall as Rob's forehead,he has a smaller head as Rob .If he were in same shoes as Rob he would be max the same height as Rob imo,i see him just under,about 5"7.75'/5"8'
Kourosh 5'9.5 (176cm-177cm)
said on 27/Aug/16
@c-mo i agree with you. My brother is rob's height or 5'7.75 at worst and when i stand next to him, my eyes are at above his eyebrows.
c-mo
said on 24/Aug/16
I am 176cm (night) and that is not how I look next to a man of robs height . this guy looks 2cm shorter than me so 174cm at night
Christian-196cm (6ft5.25in)
said on 20/Aug/16
Richard does not look 176cm. You might have overestimated him Rob.
Johan
said on 12/Aug/16
From this pic 5'8.5" I would have said. He doesn't seem to be standing very well though. Might have dropped more in posture than Rob did.
The Expert
said on 12/Aug/16
He is 5'8. I think no way for 5'9...
Balrog
said on 9/Aug/16
It's been a long time since I last posted in the page. It's nice to see you have met great celebrities Rob, big fan of GOT. Richard looks barely taller than you, with the footwear disadvantage I'd put him at near 5'9''. He's standing relaxed, but very similar to you.

Editor Rob
it's a slow and steady addition over the years, I only do a few events a year now but long-term I hope to keep adding to the site.
TJE
said on 5/Aug/16
Rob, if 5'9 is arguable then would you consider downgrading Alfie Allen, Kit Harington, Michael McElhatton, Sofie Turner, Oona Chaplin, Michelle Fairley, and others by a cm or two?
He's definitely more than 2 inches taller than Kit, Alfie, and Oona and edges out McElhatton.

Editor Rob
that's why I can't see him below 5ft 9, he looked too tall against other cast I met.

Now I doubt he's a lift wearer, as I mention he turned up at this event in normal converse...
Lex
said on 3/Aug/16
Rob,
Don't you think he should be downgraded to 5'8.75" (175 cm)? Based on all the comments below, it appears that almost everyone agrees that he is only half-inch taller than you, which would put him in the weak 5'9" territory. You both look the same height in the picture, and if you are to take into account the difference in shoes, that would mean he's only half-inch taller than you at most. Since you're 5'8.25", he'd be 5'8.75".

Editor Rob
5ft 9 is arguable, I still felt he was a bit taller than me before looking at his sneakers.
Joe
said on 2/Aug/16
You look the exact same height as him 😡? You need to downgrade him by a whole inch and half!
Lex
said on 2/Aug/16
Rob, do you think there's a possibility that he may only be 5'8.75"? You both look the same height in that picture. Now, taking into accounting your footwear advantage, he would be around 1 cm taller, which would put him at about 5'8.75". What do you think?
Ahmed
said on 2/Aug/16
Hi Rob , you and Richard look exactly the same height with your 0.4"(1 cm ) shoe advantage , you are 173 cm (5ft8) , so if you add the centimeter to him he would be 174 cm , maybe 175 cm max.I really think 176 is too much .Please ellaborate

Editor Rob
either he is 176 or around 174-5...which means he either managed to drop a cm more than me or I guessed him too high.
alxr37
said on 1/Aug/16
I doubt he's taller than 5'8 and 3/4 I don't know he can be 5'9.25 when you guys look the same height. I know he's wearing converse but still..
Axl
said on 1/Aug/16
He looks around the 175 cm / 5' 9'' area at most.
Rob, how tall would you say Richard is just before bed?
Johno
said on 31/Jul/16
Can't understand why he looks within 4-inches and nothing more than 5-inches shorter than Idris Elba when he clearly is Rob's height?
Roy
said on 31/Jul/16
Looks like Rob is just a bit taller. With the shoe advantage I think Madden is more 5'8.5 or no more then a flat 5'9.
Lolly
said on 30/Jul/16
You can see he's clearly like 5'8" with his converse shoes.
NX
said on 30/Jul/16
Rob he looks half an inch, an inch at most shorter than you. I think 5'7 and a half would be a fair listing.
CD
said on 30/Jul/16
The quarter inch really is unnecessary, 5ft 9 is a good estimate for him.
6ftBen
said on 29/Jul/16
Here's a question Rob, who do you think chooses the height lie? the agent or the actor and do you think actors actually care? We know Tom Cruise does but is it an epidemic of effete thespians who are touchy about their image or is it just the way the biz works?

Editor Rob
an actor knows what's on his own resume...mostly. But an agent might actually put a different height than what the actor claims, it is a possibility.
Greg
said on 29/Jul/16
Looks spot on - an inch taller than Rob
Nightwish
said on 29/Jul/16
174 max in this picture, surely?!
lelman
said on 29/Jul/16
You actually look fractionally taller, with a 0.5in shoe advantage surely that would put him at 5'9" flat tops? You're being pretty generous with both his and Alfie Allen's listings based on the pictures.
Pierre
said on 29/Jul/16
He has higher hairs and a shorter forehead than Rob imo.Considering the shoes he's about 5"7.5' or 5"7.75' imo

Editor Rob
I have more sneaker than him, 0.4 inch worth, which is about a cm.
delancey
said on 29/Jul/16
Interesting, it may just be the photo Rob but factoring in your shoe differences I see 175 max. Might even be closer to my height (174.5 day, 174 flat at night)?
Eric
said on 28/Jul/16
max 174 in this pic, with footware disadvantage no more than 175
Dan
said on 28/Jul/16
Rob you look the same height as him, maybe even a few millimeters taller! How come? If you really are 173 he should be 173 as well, 174 max.

Editor Rob
I do feel he was a bit taller talking to him just before this snap, but you can lose or gain a fraction with camera, posture, position.

mrtguy
said on 28/Jul/16
Rob you look 178 cm in this pic
John Baptist
said on 28/Jul/16
Rob is there any chance he dropped to 5'9 Flat ?

Editor Rob
yes there is a chance.
Charizard
said on 28/Jul/16
Looks your height 173-174cm
TJE
said on 27/Jul/16
If he's downgraded at some point, a lot of other actors will need to be downgraded as well, especially Kit Harington and Alfie Allen since he's clearly more than 2 inches taller than them.
184guy
said on 27/Jul/16
More like 5'8.75
Crane
said on 27/Jul/16
Rob Paul height is 174 cm.
littlesue
said on 27/Jul/16
Looks more 5ft 8.5 compared to you Rob
Johno
said on 27/Jul/16
Alternatively, he could average exactly at Rob's height.
Lynn
said on 27/Jul/16
You are on a box Rob, ain't you?

Editor Rob
I'd look a lot taller if I did!
Guts
said on 27/Jul/16
175cm Max maybe even 174.5cm
Never thought he was a shortish guy on Game Of Thrones always bought his 1.8m listed height. Just goes to show the difference of heights on and off screen
TJE
said on 26/Jul/16
Well, if he looked similar to Gemma-who's like 174.2- with a cm less footwear then that puts him at 5'9 flat; maybe a little more than if this was done at night.
With this and him with other celebs, I'd say 9.25 is a good estimate for Richard. Although Rob has observed that he's tucked somewhere between 175-176; he can pass for 177 in some pics with celebs.
Also seems to be a pleasant fellow but look more average in person; a short beard wouldn't hurt him.
Pitts
said on 26/Jul/16
You two look bang-on the same height in that picture. I literally see no difference at all in that picture. Now, if you are to take into account your 1 cm shoe advantage, then he is exactly 1 cm taller than you. 174-175 cm would be his height. I don't see 176 cm for him.
Andrea
said on 26/Jul/16
Yeah, it is quite "clear" he isn't over 174 in the picture... Maybe the fact he's got a small(er) head fooled you into believing he's slightly taller when he really isn't (or at least it looks like that)! That or a couple of cms went lost, again...

Editor Rob
it is always possible I thought he was a fraction taller, but overall he can look a decent 5ft 9 with other people.
@HeightcrazyRed6ft
said on 26/Jul/16
Looks same height as Rob in this picture looking at the top of their heads.
Shoulderheight is also equal.
Judging by this pic and adding the footweardisadvantage he´s 174-174,5cm 5´8.5"-5´8.75".
Andrea
said on 26/Jul/16
So, again, some height got lost in the photo?

Editor Rob
it is either that or I guessed him a cm too high...
Peter175
said on 25/Jul/16
Even factoring out the height gain from your shoes, how on earth is he 5'9 in that picture? I know he's looked generally 176-177 but hes legit tiny in this picture. looks strong 171-172
Johno
said on 25/Jul/16
5'8.75 average.
Richard
said on 25/Jul/16
Rob, I'm very confused. In that picture you both are EXACTLY the same height. And, if we are to take into account footwear, then he is at the very most 0.4 inches taller than you. If you are 5'8.25", then Richard is at most 5'8.75". So, why is his height overstated by half an inch?
Ras
said on 25/Jul/16
Looks 5'7.5
height man
said on 25/Jul/16
well you are the height authority here, but you are the very same height as him in the picture
so take the 0.4, let's make it 0.5 inch to round up and you have him at 5'8.5
you can put 5'9 if you are unsure about it, but i don't see the 3cm difference between you two
Aaron Zamora
said on 25/Jul/16
You 2 look around the same height. This guy is 5'8.5 at best Rob and I'm sure that others agree as well.
Leonardo
said on 25/Jul/16
5'9 flat (175cm), in the photo is shorter of course
172.4cm guy
said on 25/Jul/16
Wow, interesting picture. It doesn't even look like Robb Stark! Even with the slight shoe disadvantage, are you sure about the height being 176cm and not 175cm?
HB
said on 25/Jul/16
The King in the North! Even taking your advantage into account you appear around the same height, if not a tad taller, Rob.
Peter 179cm
said on 25/Jul/16
Rob you look exactly the same height, did he drop some posture in the pic?? Because even considering footwear, i can't see anything over 174 for this guy...Maybe 176 in sneakers?

Editor Rob
the closer someone is, it actually can be trickier at times - I thought he was a fraction taller than me plus 0.4 inch less sneaker and so nearer 5ft 9...
John S.
said on 25/Jul/16
Looks the same as Rob. I'd say 5'8.5"
GP
said on 25/Jul/16
Rob, did you mean to put 8 instead of 9 as his listed height? There is no way he is 176 unless you are wearing boots with 1.5" heel.
Andrea
said on 25/Jul/16
Great picture, again, Rob!
But honestly? You guys look very similar (if anything, you do look a hair taller)... Add 1 cm for less footwear and he looks more 174 range than anywhere over 5'9!
And, even if i didn't look that much at him, i thought 5'9.5 was quite a good guess, so i'm a bit suprised he looks so short with you!

Editor Rob
I did feel Richard was a bit taller, probably very similar to the girl I measured just over 5ft 8.5 (Gemma in youtube video), so add on shoes and probably right around 5ft 9...5ft 9.25 is the most I'd guess.
Sam
said on 25/Jul/16
I always had the impression for this guy being a weak 5'9, and this photo proves it. Heck even Rob looks a bit taller and yes I have noted Rob having the advantage in shoe but still think if he was over 5'9 would have to look taller than Rob.
TJE
said on 25/Jul/16
He must be slouching here
white
said on 25/Jul/16
where's the background? what the hell?

Editor Rob
it's just an off-white photo backdrop.
Peter175
said on 21/Apr/16
He's been downgrade on google from his old listed 5'11 height. That said I believe he is a full 5'10 or very close to it.
Patrick 5foot9
said on 13/Feb/16
Rob, why are there so many actors, important actors of game of thrones, you didnt met so far? Do they think, the are to good for meeting fans? Like Kit Harrington and Emilia Clarke?
lelman
said on 28/Dec/15
I'm not saying thats how tall he is. Just what I thought he looked in the early seasons of GoT.
Deidre
said on 26/Dec/15
All you have to do is look at how short Madden's arms and legs are to know he is nowhere near 5'11''. That heavy armour, high heeled boots (GOT) and the illusion that TV and movies make by using platform sets to convince people that an actor appears much taller than he really is. I've seen both Kit Harrington and Richard Madden in personal appearances and they are short So, why the big lies. It's their acting talents that count NOT their height.
littlesue
said on 8/Dec/15
Well both of them only around 5ft 7 Lelman so how can be be 5 11 to 6ft??
lelman
said on 5/Dec/15
Would have guessed him at about 5'11" - 6'0" based on GoT. Looked more than 2 inches taller than Kit Harrington and Alfie Allen.
Alexa
said on 3/Feb/15
Rob, how can you explain this picture:
Click Here
I mean, if Sam Claflin is 1.80m, than Madden is no taller than 1.73m in this picture. Anyway, it practically confirms that madden 100% isn't taller than 1.75. So why not 5'9?

Editor Rob
he can look 5ft 9 at times, other times I think can pull off looking above the mark.
Samantha
said on 30/Oct/14
Wow, his height is listed elsewhere at 5'11! I knew he didn't look near that (says Harry Lloyd is, and he's much taller in pictures) but I didn't know he was that far from 1.80.. He is so handsome so why do I really prefer tall men so much? Love when a guy is over 6'3.. (I'm 5'3) My grandpa was 6'8, I always wonder if that's where the height worship thing comes in..?
King Robb is still my favorite though! Those eyes and cheekbones, wow.
Realist
said on 29/Oct/14
Who says Prince Charming needs to be 6'3. Times are changing, Cinderella (Lilly James) is 5'7. And this guy is only about 2.25-2.5 inches taller than her. In 1800s when the tale was written, i think a 5'6-7 guy could have easily passed as Prince Charming and Cinderella would have been 5'1-2. As for Richard 5'9.5 currently seems fine, but i would not rule out 5'9.25 though.
TJE
said on 6/Aug/14
Strach that. He's actually dropping a good inch, but Jenna's footwear is not as thick as I had originally though.
Click Here
I think 5'9.5 is spot on.
TJE
said on 21/Jul/14
Has a good 4 inches on Jenna in the pic, and she has at least 2.5 inches more footwear. And he's not even standing straight; I believe he's dropping about 0.5 inches here. Could be 5'10, but he isn't lower than listed.
Games of Heights
said on 1/Feb/14
If Sam Claflin is 1.80 then Richard is not more than 1.73 tops.
Click Here
and usually Richard wears heels shoes when on red carpet...
spike
said on 26/Dec/13
He looks a solid 2-2.5 inches shorter than Sam Claflin who's listed on this site at 5'11, with a number of users arguing he's a weak 5'11 to 5'10 . I think a round 5'9 for Richard is more accurate, maybe even a hair under without sneakers on.
Patrick 1.75.5m
said on 9/Dec/13
No Chance, for 1.75.8m evening-height, Rob?
Sam
said on 14/May/13
Accurate height. He's about 2 inches taller than Kit Harington.