Rick Astley's Height
5ft 9 (175.3 cm)
English Singer best known for songs such as "
Never Gonna Give You Up
" and "Together Forever". In 80's magazines he was described as being
"5'10, 145 lbs"
and on another occasion a profile mentioned
"He's 5'10", 147 lbs, Shirt size: 15 ½, Chest 49", waist: 30"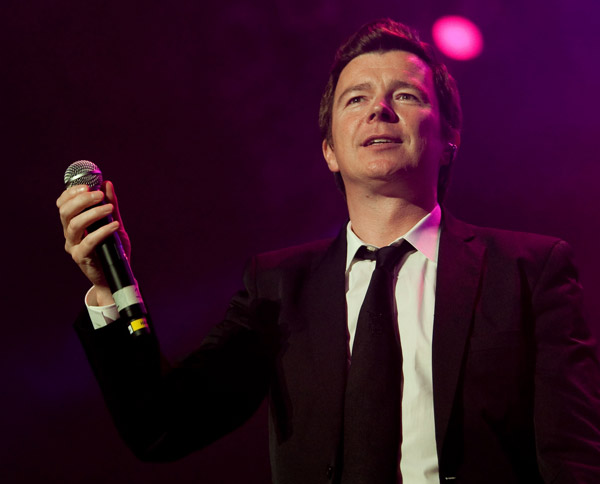 Photos by PR Photos
You May Be Interested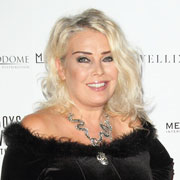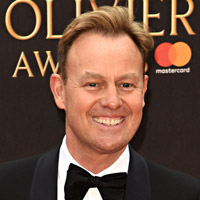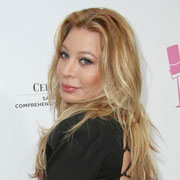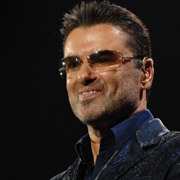 Add a Comment
37 comments
Average Guess (16 Votes)
5ft 9.52in (176.6cm)
sjones
said on 2/Sep/20
5'10" but 1" of that is quiff.
Thomas h12q3
said on 25/Aug/20
In all seriousness, yeah his proportions make him look short but there's no way he's 5'5 looking at his pics with Dave Grohl. He just has a big head and narrow shoulders. It's not even necessarily a short trait, many tall people have small shoulders like that.

Editor Rob
mark thompson
said on 25/Jul/20
heres rick standing next to 5'11 boy george. he looks no more than 5'8 here
Click Here
skip to 0:43.
Gracian
said on 25/Apr/18
Rob, please add Rick Astley to the pop singers category.
Nati
said on 10/Mar/18
I see many times Rick and his is 1.78 y have a friend of 1.77.
Pete
said on 18/Aug/17
No way that he is 5'10". I saw him in a video with a bunch of little children that were taller than him. (I'm sure that they used children in the video because of his small stature). I agree that he is likely 5'5" and no taller. I have seen somewhere that he has a 49" chest and 30" waist. This guy is just trying to make his small stature more herculean than it really is. I actually believe the 30" waist, but 49" chest, no way! He is known as the "small man with the big voice." And that is what he is, a small man who doesn't want his fans to know that he is small. Nothing wrong with being small.
andy
said on 28/Jul/17
He was 175 / 176 cm back in 1987 and he will always be. It's his height and he's never gonna give it up (btw, that song is 30 today, I'm starting to feel old...)
John
said on 16/Jul/17
5ft 10.25in 178cm range would be acceptable.
Ronaldo
said on 12/Jul/17
5 ft 10 in
John
said on 25/Jun/17
I think he is about 5ft 10.25in at most
John
said on 15/Jun/17
People saying things like 5'5 should refrain from posting on here. You have absolutely no clue. And, in fact, a lot of people don't actually know their own true height and are really bad judge of heights - this can be seen from a lot of the comments on many listings on this webpage. I say to all these people, please first establish your own true height before you make completely off claims about other people's heights.
Ken
said on 9/Mar/17
He is a small man. Look at the width of his shoulders and head size in comparison to the rest of his body. I would venture to say that he is 5'5 and no taller. He was known as the small man with a big voice.
Andy
said on 10/Dec/16
Funny, but the picture you chose makes him look a lot like Martin Freeman, so, perhaps he's a hobbit!
sfs324
said on 6/May/16
Looks about 2 inches shorter than Ricky Wilson on the One Show right now.
johemoth the dog
said on 2/Feb/16
5'9.5 at most.
Craig 177
said on 8/Jul/13
As listed.
greg
said on 21/Aug/12
Shameless "Rickrolling" links here Rob..!
[Editor Rob: astley's never going to give up in his attempts.]
Maxwell
said on 18/Sep/11
rob he looks 5'10" and is listed as such everywhere else are you sure about the inches' downgrade?
[Editor Rob: i could look again]
jacky
said on 21/Aug/11
Here is the astley pic next to justin bieber, looks 5'9" to me comparing him to 5'6" justin bieber.
Click Here
Red
said on 21/Jun/11
Think he looked closer to 5'10" in his recent TV appearances.
Mathew
said on 28/Feb/11
solid 5'9".
jtm
said on 16/Jan/11
i don't see cruise in that video.
Anonymous
said on 14/Jan/11
Here's Astley next to Tom Cruise. Looks actually 5'10'' to me.
Click Here
Paul_pierce_4_ever
said on 27/Nov/08
yeah looking at photos of him on getty images, he doesn't look average height in any of them, no where near 5-10.. I'd give him 5'8 max
Anonymous Bergh
said on 12/Nov/08
I think he is 5'9.5 compare with Paul Young.
Joe
said on 20/Jul/08
don't base those two inches on a two inch quiff he had back in the day. he's 5'8.
Jake Is Back
said on 9/May/08
176 cm maybe? 178 sems to be too high based on the comments.
anonymous
said on 8/Apr/08
5`10? I thought he was closer to 5`9.
Evanna
said on 10/Sep/07
Yesterday I watched Pete Waterman's list of top 100 popsongs, half of them the crap he had penned himself, and I did see a couple of Astley's old videos. Despite his Elvis hair, shoulderpads and chunky shoes, he looked shortish in all of them. Unless all the girls in his vids were supertall...
leonari
said on 6/Sep/07
5'10" is definately off ROb. Downgrade??
Anthony
said on 5/Sep/07
He's got to be shorter. Astley was always described as being small in stature and journalists were often quoted as saying that his voice conflicted with his small image.
Franco
said on 30/Apr/07
i saw this guy in the 90's too, he actually looks 5'9 tops (with shoes), so i agree with glenn, maybe 5'8 barefooted.
Glenn
said on 4/Dec/06
I think I saw him in 1990.5-8 tops.
Leung
said on 3/Dec/06
This guy looks nowhere near 5'10". I would say he is closer to 5'7".
Evanna
said on 12/Oct/06
I really have doubts about this listing. Sure, I was only a kid when he was big, but my cousin was a huge fan of him and she had like piles of his posters, articles cut out from magazines (no fan-sites back in those days!) and the journalists always described him as a small guy with big voice. I also remember that they mentioned that he was some kind of natural phenomenon because he had four voice strings instead of regular two. Anyway, I'd say he's about 5'7".
TNTinCA
said on 11/Oct/06
I have to somewhat agree with the previous poster. You can check out his videos on youtube and I don't think he is taller than 5'9". 5'10" is possible. He may have had tall models in his videos.
Shory McShortster
said on 22/Nov/05
Is he really this tall? 5'10"???
I remember seeing him in videos as a youngster and he seemed to be much shorter. Perhaps it was just an illusion from his videos... Is there anyone who has true confirmation as to his true stature?
[Editor Rob: this was best guess I could get on him...his hairstyle certainly made him appear a bit more]