Rick Schroder's Height
5ft 9 ½ (176.5 cm)
American actor, best known for appearing in TV series NYPD Blue, season 6 of 24 and films such as The Earthling, The Last Flight of Noah's Ark, Across the Tracks, There Goes My Baby, Poolhall Junkies and Locker 13.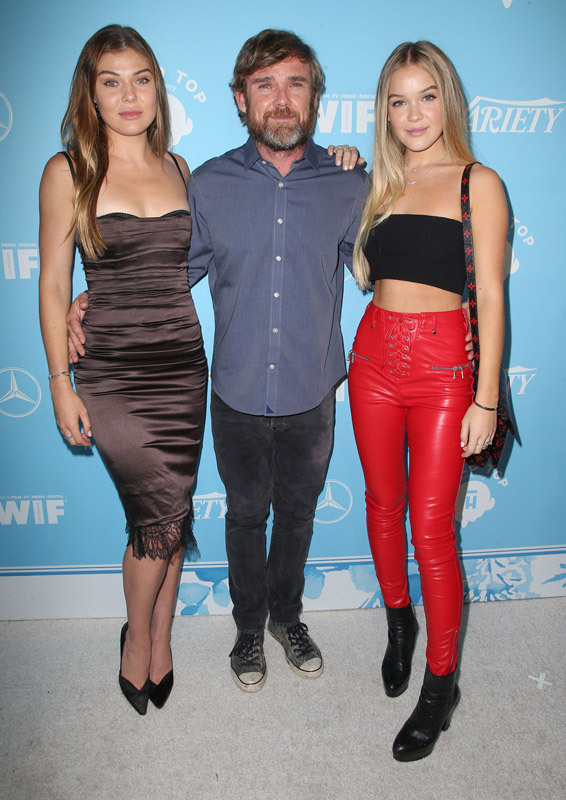 Cambrie Schroder, Rick Schroder, Faith Anne Schroder
Photos by PR Photos
You May Be Interested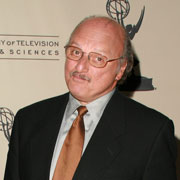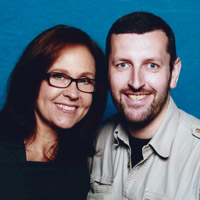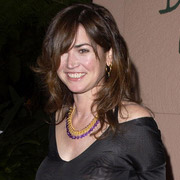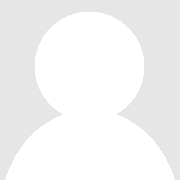 Add a Comment
23 comments
Average Guess (5 Votes)
5ft 9.55in (176.7cm)
Nik
said on 9/Feb/19
@ Rob - How tall are his daughters?
I like the name "Schroder"!

Editor Rob
Maybe one close to 5ft 6 and other close to 2 inches taller than sister.
CDS
said on 12/Sep/17
In case it hasn't already been shown -- an 18-year old Rick Schroeder in the 1988 TV movie, "Too Young The Hero" right at the 5'9" mark. Whatdyu think, shoes or no shoes? I had him pegged at 5'9", end of day barefeet height.
Click Here
Editor Rob: hard to know, but a chance of no shoes there, given they got the guy in his boxers.
Arch Stanton
said on 7/May/17
Rob can you add films The Earthling, The Last Flight of Noah's Ark, Across the Tracks, There Goes My Baby, Poolhall Junkies and Locker 13.
jackie
said on 7/Jan/17
i say rick schroder is 5feet 10 inches because he would be taller than me and I am only 4 feet 10 inches and so yes he is close to being 6 feet
guest 2
said on 19/Sep/16
I always thought Ricky was at least 6ft tall. He gives that impression.
guest
said on 2/Jul/16
He did appear the same height or slightly taller than Brad Pitt in Across the Tracks. RS had somewhat lankier build than BP. These were the days before Brad Pitt was a big star. He's appeared taller ever since. Shoes and camera angles help and are often used for the top stars.
I believe the movie is available on dailymotion.
CDS
said on 2/Mar/15
Rob, I dunno if you saw the same movie I did?! LOL In a 1988 TV-movie called "Too Young the Hero", an 18-year old Ricky Schroder standing in front of a height chart, appeared 5'9.5" on the dot, although he has claimed 5'10" more recently, and I thought he actually looked a tad taller than 5'10" Dennis Franz on TV's "NYPD Blue"-?? Maybe Franz is more a 5'9" barefeet height (5'10" in shoes)-?? In the film mentioned below, "Across the Tracks", yes he did appear a hair shorter than his co-star, Brad Pitt, by about an inch.
Danimal
said on 6/Dec/14
Better known for Silver Spoons Rob than he is for NYPD Blue.
Arch Stanton
said on 8/Mar/14
No he didn't look the same as Brad Pitt in Across the Tracks at all Vibram, Pitt looked 1-1.5 inches taller to me.
Vibram
said on 4/Dec/13
Looked the same as Brad Pitt in "Across The Tracks" (1990). Both men are 176cm - 177cm.
Boof
said on 31/Aug/13
that looks about right
Shaun
said on 27/Apr/11
An inch shorter than Brad Pitt, 5'9"-5'9.5" range as evidenced by that film he was in.
expert
said on 19/Jul/08
hes 5 ft 8... watch that film with him and brad pitt called across the tracks
sf
said on 28/Nov/07
Rob - I'm going to hound you until you bump Schroder up, or explain to me how he's always taller than Franz in NYPD blue, yet listed as shorter on this site. Okay - maybe I won't hound you...really, I don't really care how tall Schroder is...LOL.
sf
said on 20/Nov/07
Around an inch taller than Franz, who's listed as 5'10", in every episode of NYPD Blue. Rob, somebody's got to be adjusted and I think it's Schroder. He needs to go up. If you take a straight object across MD's picture, Schroder has Lowe by 2 inches, and he looks to have lost a little in the way he is standing.
Drew
said on 22/Apr/07
Rob in this picture (
Click Here
) he is clearly 5'9".
[Editor Rob: that tv movie was filmed when he was 17, the old links are gone I think, there was a few other caps]
MD
said on 31/Mar/07
With 5'8.5" Chad Lowe:
Click Here
Click Here
Glenn looks to have judged Rick pretty well.
antron
said on 28/Mar/07
Kevin, remember he was a child actor, he looks quite young in that picture against the height chart, do you know when it was taken? Very likely he could have grown an inch if he was in his teens there.
rwfender
said on 11/Mar/06
yes Glenn, someone posted a photo i think in the Brad Pitt section of Rick and Brad beside each other.
kevin
said on 11/Mar/06
youre right. in across the tracks is pitt only an inch taller then schroder. both of then had the same running schoes. and here is a photo of schroder where he stands aganst a wall. hes barely 5ft 9in but his feet are not visible anyway.
Click Here
so if schroder is only 5'8 - 5'9 pitt isnt taller then 5'10
Glenn
said on 11/Mar/06
I dont understand your question? did they ever stand next to each other? pitt can look 6 even.5-11 minimum.
rwfender
said on 11/Mar/06
if he is 5'8 or 5'9 and an inch shorter than pitt, doesnt that make pitt 5'9-5'10?
Glenn
said on 10/Mar/06
I saw 5-8,5-9.