Rob Brydon's Height
5ft 7 (170.2 cm)
British Comedic Actor from tv series Supernova. In the BBC website, he once mentioned his height, saying
"She looked at me and said, "Hmmm. Five foot seven, no, I think maybe first villager!" I was clearly too short to be a marauder, you can't be a marauder at five foot seven - you'd be laughed out of town."
. He also mentioned his weight on twitter,
"I'm a worrying five foot seven and thirteen stone, one pound!"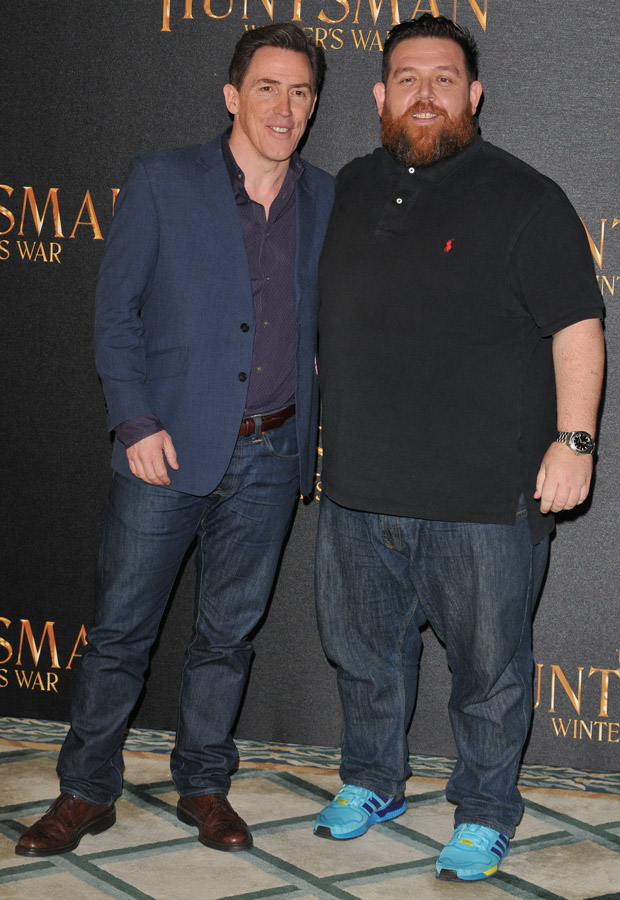 Photos by PR Photos
You May Be Interested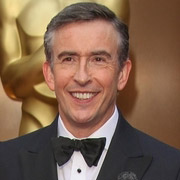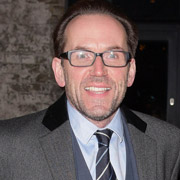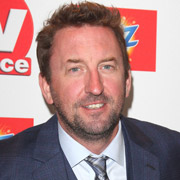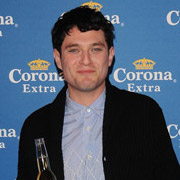 Add a Comment
33 comments
Average Guess (23 Votes)
5ft 6.38in (168.6cm)
MaskDeMasque
said on 4/Feb/21
Looks about 2.5 inches shorter than coogan. 5'7.
Miss Sandy Cowell
said on 18/Jul/20
I'm watching Rob on a QI. Don't mention anything about a sheep being tied to a lamp post in Cardiff to him. He calls it 'A Leisure Centre'.
"Baaaah!" 🐑
Actually, I've heard that one before...!
Rob's a lot less than 13st1lb in the picture above.
5ft7, but you can't see any evidence of that when he sits on his seat in QI!
Nik Ashton
said on 7/May/20
Rob has claimed to be short in an article I have just read!
Short = cool
Nik Ashton
said on 5/May/20
I reckon that 5'6" range could be spots and it's so cool that Rob and (autocorrect tried to change it to songbook!) his wife Clare are very similar in height! All male and female heights are cool!
Rob is 55 but he ain't 5'5.5"!
Miss Sandy Cowell
said on 3/May/20
🎁😀🎂🎉 Happy Birthday Rob! 🎉🎂😀🎁
A Very Happy Birthday to Rob Brydon, who turns all the fives, 5️⃣5️⃣, today. Have a great time, Rob!
5ft7 🌝👍
🎁😀🎂🎉🎁😀🎂🎉🎁😀🎂🎉🎁😀🎂🎉
Nik Ashton
said on 1/Feb/20
The fact that he is called short so much makes me wonder if he actually is 5'7"!
Littlelee5ft6
said on 31/Jan/20
JJJ hes 5ft 7 so he is short. It's like comedian Jon Richardson being called short and mocked for his height even though he's 5ft 8
Littlelee5ft6
said on 31/Jan/20
Rob do you reckon his wife Clare is 5ft 7 too? They do look pretty close in height

Editor Rob
When in heels she looks taller, then in more flatter footwear
Roughly similar
I could believe.
Nik
said on 14/Dec/19
@ No Surprises - If Rob Brydon is 5'7" then there is not an awful lot of difference between them.
Kimblemur
said on 25/Feb/19
5'6 at best
Rastus
said on 14/Mar/18
He claims 5' 7" so gets listed at 5' 7"? I agree this is too high. More like 5' 6". A short guy who usually has a healthy heel on him.
Nik
said on 29/Jan/18
This listing is slightly too high for Rob Brydon!
JJJ
said on 29/Jan/18
On would i lie to you he's constantly called short and small by Lee. He looks more 5'6 to me, and i'm not fully sure it would have the same affect if he were 5'7 as he wouldn't be much shorter than David.
Alan Lightfoot
said on 25/Apr/17
about 5 5in to be honest...nice guy though (security)
BBC MAN
said on 16/Apr/17
Have worked with him many times. He is 5'7 dead on.
Abey P
said on 3/Mar/17
Shorter than 5 ft 6 Matthew Horne in the show Gavin & Stacey. Needs downgrading. Re his comments re the marauder - some 5 ft 7 guys could carry it off. Just cos he can't do it, doesn't mean others can't.
Alex
said on 2/Sep/16
I've heard him say he's 6'1" a couple of times, no way. Sometimes looked shorter than Matt Lucas in Little Britain, could be 5'6
Editor Rob: he is joking about the 6ft 1
No Surprises
said on 16/Apr/14
Steve Coogan often takes the mick out of Brydon's height on The Trip. Coogan's 5'9 but looks at least 3 inches taller than Brydon, which would suggest Brydon may be exaggerating even when he claims 5'7.
clare
said on 8/Nov/13
5'7 at most :/
Scott five eleven
said on 7/Sep/13
Have seen him fairly closely and he looked 5'7 maybe just over to me even in shoes.
lelman
said on 27/Aug/13
@Esperance, Yeah I agree Horne appears to edge him out most of the time. I'd say he and Horne are both strong 5'6s.
Gaz
said on 8/Jun/13
I think 5'7'' is right he looks the same height as 5'7'' Michael McIntyre
Click Here
anon
said on 26/Apr/13
Stated he was 5-7 in Sunday's Event magazine.
MaskDeMasque
said on 13/Sep/12
Looks this next to pictures of him with coogan(who is listed as 177cm on here.
Esperance
said on 16/Aug/12
Matthew Horne is listed at 5 ft 6 and I think he's taller than Brydon.
Jack
said on 1/Jan/11
Yep! He just said on Twitter that post-christmas he is "a worrying five foot seven and thirteen stone, one pound!" (I'll visit celebweights and see if he has a listing there too!)
AB
said on 18/Nov/08
Saw him in london, i am 5.7 and he was fair bit smaller than me, 5.5 max
Daii
said on 25/Oct/08
I think he is 5'7 definitely
tommy
said on 3/Oct/08
I don't think he's 5' 7" tall. Maybe 5'6" but probably more closer to 5' 5".
sam
said on 5/Apr/06
ok luis garcia i to saw the episode of friday night with jon ross but keep in mind jonathon is 6 foot 2
HEllboy
said on 20/Feb/06
5'7'' you say?
i say 5'10''
[Editor Rob: 5ft 7 He say, i.e. Brydon himself...]
Luis_Garcia
said on 31/Dec/05
I think he's only about 5'5" after seeing him on Jonathan Ross
[Editor Rob: folk who watch Little Britain might remember him standing beside the other guys barefoot a few times...I think 5ft 7.5 might be closer]