Steve Coogan's Height
5ft 9 ½ (176.5 cm)
English actor best known for Alan Partidge, Philomena, 24 Hour Party People, and The Other Guys. He was Listed 5ft 10 on his agency CV and in an episode of Curb Your Enthusiasm, argued that he was 5ft 10 with Larry David, who wasn't buying his claim.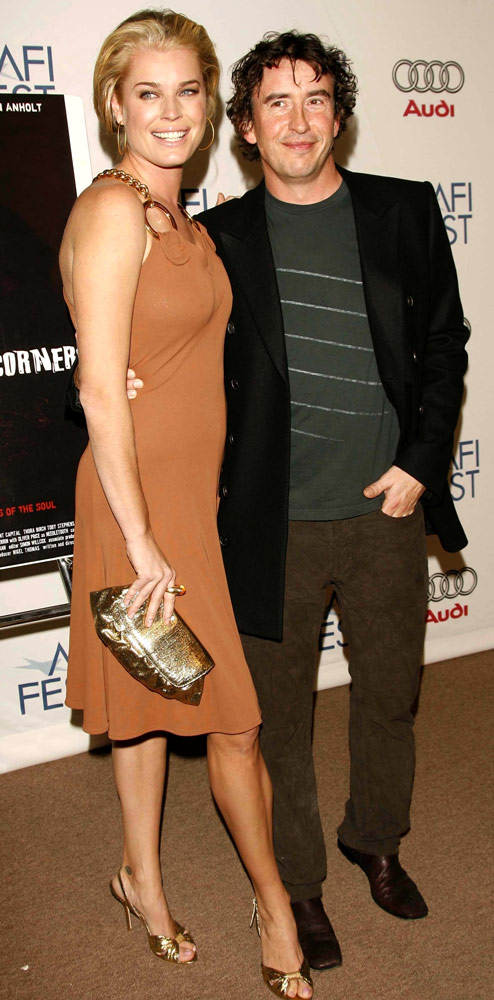 You May Be Interested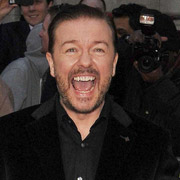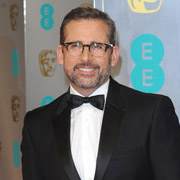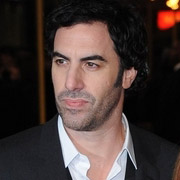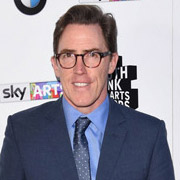 Add a Comment
60 comments
Average Guess (21 Votes)
5ft 9.93in (177.6cm)
MaskDeMasque
said on 8/Jan/21
He looks 1.5 inches shorter than Larry in Curb. 5'9.5
Joe Cross
said on 9/Jun/20
I see him as a solid 175cm guy, average guess is very surprising as I have never seen him tall as 5'10".
Lin O'Shora
said on 14/Apr/20
Who cares! What is his shoe size! Ha!
Keltoi
said on 11/Feb/19
He clearly doesn't give a damn about his height either way, because I was watching an interview with him from Absolute Radio, where he referred to himself as being the exact same height as Stan Laurel, who is listed as 5'8" on here.
Steve is definitely above 5'9" however, maybe even closer to 5'10", so a rare bit of superficial modesty from an actor/celebrity.
Monkey knees
said on 11/Jan/19
5ft 10in peak 20 years ago. 5ft 9.5in now.
Junior Hernandez 1990
said on 13/Nov/18
I think he could be 177cm when anyone measured him. 178cm too high.
MaskDeMasque
said on 11/Jun/18
I'm suprised the average guess is slightly over 5'10. He's never looked that tall imo. 5'9.5 is right.
bronty
said on 27/Jul/17
he is 5ft 10 at the least
Charlie
said on 25/Jun/17
Too add i feel Steve Coogan is 5'7 at most
BBC MAN
said on 16/Apr/17
Worked with him and his cow team many times. He is 5'9.5. No more, no less.
Chris Robinson
said on 20/Nov/16
In the Alan Partridge meeting with Mick Huckenall there was very little difference between them and the simply Red singer is about 5 11.
Sian
said on 13/Dec/15
He walked past me at the petrol station yesterday. I'm 5'6" and he was barely an inch taller than me.
S.J.H
said on 14/Nov/15
Look 174ish in PR photo. Not anywhere over 175cm
Bob
said on 16/Oct/15
5' 9.75" is a bit too generous
Somewhere between 5'9" and 5'9.5"
Here he is with his GF Elle Basey, who claims 5'7" (pretty accurate when you compare her to other models such as Holly Peers and Emma Frain).
In this pic, he looks he's got a bit over 2" on her
Click Here
John
said on 29/Mar/15
5'9.75 is a fraction too high
5'8 is definitely too low
5'9 or 5'9.5 is the best for him
Usually looks about 2 inches shorter than legit 5'11 actors
dude
said on 27/Mar/15
Why the downgrade Rob? New evidence?
Art
said on 16/Mar/15
Rob, since there was an entire scene in Curb your enthusiasm as mentioned below, questioning his height, it definitely wouldn't be for a quarter of an inch don't you think?? Also, have you seen the movie Night at the Museum 2? There are some pretty good shots of Owen Wilson and Coogan showing more than a 2 cm difference. You should check it out yourself, please consider this.
Sam
said on 17/Dec/14
I think this is a better fit than a full 5'10" listing for Coogan.
tom
said on 4/Sep/14
Yeah they change the camera angle to make him look smaller for the purpose of the joke, and you can tell he is slumping a bit when they stand up, but they're actually pretty close.
Anon
said on 31/Aug/14
Come on, he is at least 5'9.75". He looks almost the same as Larry David in the clip below.
jontchef
said on 30/Aug/14
5'6 tops met him a few times
cole
said on 25/Jul/14
@Editor Rob: I recon it would look more than just 1.5in between them, if the shot was straight. But it's not impossible that the likely, slight footwear advantage of David could make it a 1.5-1.75in difference if measured barefoot. 5'9 flat has been my estimate for Coogan, but I guess 5'9.25 - 5'9.5 isn't ruled out. Either way, the 5'9.75 is a bit much for him imo.
cole
said on 12/Jul/14
@Editor Rob: You should have a look at that prison-scene with Coogan and Larry David on Curb Your Enthusiasm. It quite simply looks like way more than a 1.25in difference. Footwear is unknown though. Coogan was possibly in those blue prison-converse-style shoes and David in flat/regular sneakers like he usually wears on the show.
Anon
said on 15/Mar/14
Definitely 5'10" in The Other Guys, about 1.5" taller than Wahlberg.
cole
said on 25/Feb/14
Would have guessed 174-175 cm from what I've seen.
MD
said on 12/Feb/14
With Oscar Isaac (listed at 5'7.5", here, is that right?), though, he appears to be pulling himself up in this shot a tiny bit:
Click Here
Arch Stanton
said on 9/Feb/14
Rob can you add Philomena? Terrific film. ONe of the best I've seen of 2013. 5'8 is nonsense. He looks 5'10" ish to me in Philomena.
caaq
said on 16/Oct/13
I think he looks like a 5-10 barefeet guy in 1 inch heels. If in shoes he would stand in front of a scale, he would touch the 5-11 mark. Without standing extremely straight either. Now whatever that makes him to be!
sloped
said on 12/Sep/13
Referring to the Curb Your Enthusiasm episode, Larry David challenged Steve Coogan on his claim that he is 5'10" tall, and Steve Coogan quickly backed down by saying, "Well, in the heel" [meaning with shoes on]. The "in the heel" statement would be an admission that he is only 5'10" tall in shod feet, i.e., with shoes on or "in the heel."
david
said on 22/Aug/13
In Curb Your Enthusiasm, Larry challenges Dr. Bright (Steve Coogan) on his claim that he is 5'10". Coogan looks more than two inches shorter than 5'11" Larry David.
greg
said on 24/Jul/13
I believe he's closer to 5'8", and appears to wear lifts; his height is all over the place in celebrity shots, appearing about the same height as David Rasche (who's around 6') in one shot. In the recent publicity for the new Alan Partridge film, he's wearing moccasins and seems to be 5'8" tops in the long shots they show.
Click Here
MaskDeMasque
said on 14/Jun/13
Looked the same height as 5'9 Alan Carr when he was on Chatty Man.
MaskDeMasque
said on 8/Sep/12
i would have thought 176cm is closer.
Zachary
said on 5/Nov/11
Met him in Siena 2 years ago, he looked the same size as me (5'10")
JD
said on 19/Oct/11
He claims his height as 5'10 on Curb Your Enthusiasm, and Larry David says he's not that tall. Coogan (or his character, anyway) admits he may be a little shorter than 5'10.
Shaun
said on 10/Oct/11
Looked 5'10"ish on Jonathan Ross.
Tyler
said on 25/May/11
Looked like a solid 6 footer in The Other Guys.
jo
said on 11/Jan/11
He is nowhere near that tall..but then with an ego as big as coogans you can understand why he's lying. When I met him i'd say 5' 8" absolute maximum!
chris175
said on 23/May/09
he is not short, saw him hold is own very well against 6-4 jeremy clarkson. 5-10 for me here
S E
said on 19/Dec/08
Looks 5'10" though nobody has measured him so his definitive height really isn't definitive. If he looks 5'10" give or take a 1/4 inch it is such a fragment he may as well be listed 5'10" as you can't surely tell that 1/4 inch without measuring (bearing in mind shoes, time of day as variants etc.). I am 5'9.8" average (over 3 measurements) as anonymous mention. So hell thats 5'10". Like someone 5'11.88" is basically 6 foot. just my 2 cents
Boredyet
said on 18/Oct/08
Coogan looks rather slight compared to Chris Morris in the episode of I'm Alan Partridge they're in together. I can't tell whether Morris is extremely tall or just surrounds himself with fairly short people (he seems to dwarf Armando Iannucci). A photo of Morris standing with Will Self (who's 6'6" I think) would be ideal to sort this out.
anonymous
said on 9/Sep/08
Anonymous says on 14/Aug/08
Personally, I tell people I am 5'10" but out of curiosity I measured three times in a day as you are supposed to - very accurately. Morning 5'10.2" During Day 5'9.8" and Before Bed 5'9.6" which averages 5'9.86". So how would I be listed on here, and how is Steve listed if you get my general drift.
I think that your height measurements must be almost identical to what Coogan would be measured at over the day.
anonymous
said on 9/Sep/08
Saw him recently and he did look about 5'10 in normal trainers. The listing here could well be exactly right at 177cm.
Anonymous
said on 14/Aug/08
I think he looks about 5'10" from photos I've seen of him next to other tall and short celebrities (some mentioned in these comments). However, if he is 5'9.75" is that the height you (Rob) think he is on average, or at tallest or what?
Personally, I tell people I am 5'10" but out of curiosity I measured three times in a day as you are supposed to - very accurately. Morning 5'10.2" During Day 5'9.8" and Before Bed 5'9.6" which averages 5'9.86". So how would I be listed on here, and how is Steve listed if you get my general drift.
Chiara
said on 28/Jul/08
I'd say he's just shy of 5'9", honestly.. he stood by my 5'7" friend at a Hamlet 2 screening and there wasn't much more than 1.5" of a height difference.
Anonymous
said on 22/Apr/08
so doesn't that make him about 5'9 or just under without shoes? and yes it was funny. he is a class act.
sam
said on 22/Apr/08
Coogan must have some sort of height complex, because in Tristram Shandy, there is a running joke about how small he is.
Anonymous
said on 21/Apr/08
have you seen him in the new series of curb your enthusiasm? he plays larrys' shrink. larry david makes fun of the fact that he claims he is 5'10. coogan answers that he is "5'10.....nearly....in dress shoes"

Editor Rob
he said a 'hair's breath under' and kind of said 'in a heel' trailing, but it was a funny scene.
Bill
said on 7/Apr/08
he may have been shorter to begin with, he is a big fan of the Alexander technique which can add a bit if you have a bad posture.
Robbie H
said on 2/Apr/08
hes always looke about 5'11 to me
Saxfan
said on 27/Jan/08
Im not so sure after watching series 2 of Saxondale Rik Mayall recorded 5'11 towers above coogan at lease 3-4 inches difference
Height researcher
said on 23/Jan/08
he doesnt look more than 5.8 to me...actors generally increase their height in CVs by 1 or 2 inches in general....1 inch is acceptable but he seems to be one of those who like to increase his height by atleast 2 inches
sam
said on 11/Sep/07
Hhmmm, Coogan and Brydon never looked the same height to me:
Click Here
Click Here
Click Here
Only in the sequence when Coogan is shrunken and naked (with everyone talking about how "small" he is) does he look smaller than Brydon.
Anonymous
said on 15/Apr/07
yeah he's 5'10 that guy who plays dan alan partridge is about 6'.05 so he has coogan by a few
Mr Mayfair
said on 10/Apr/07
Don't believe heights given by Actors agents...Coogan surely cant be more than 5.8/5.9!
ashleyp
said on 14/Dec/06
plus in the film lies and alibis Rebecca Romijn wears heals the whole time and she towers over him. I'd say she had on three inch heels, puttin her at 6'1" and a half. She had him beat by at least three inches, if not more.
ashleyp
said on 1/Dec/06
I think a straight 5'10" is correct. In Mr. Toad's Wild Ride he was at least 2 inches shorter than the now 6' Eric Idle.
Alex
said on 3/Sep/06
I met him in London and believe me - 5'9" is more accurate. He was wearing tenis shoes at the time. I am 5'11" and he was at least 2 inces shorter than me. I was also in Tennis trainers.
David Welsh
said on 4/Feb/06
Yup, this is spot on. I'm 5'10 and a bit and when I met him, I was eye to eye with him.
CelebHeights Editor
said on 8/Oct/05

His agency resume actually gives this guy 5'10" on the nose (178cm).