British comedian and actor known for his TV show Not Going Out. His agency in recent years described him as 6ft 1, although on TV show Would I Lie To You he said
"I am Six Foot"
and that is the height he listed himself in his
Earlier Years
.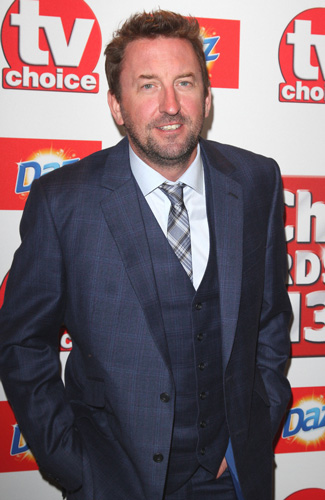 Photo by PR Photos
I often lie when they ask you to fill out a form, because I'm 5 foot 11 and three-quarters, but I can't bring myself not to be 6 foot, so I always put 6 foot. But also, I reckon sometimes I might be 6 foot. You know, because you shrink in the day, don't you. You're smaller at the end of the day than you are at the beginning.
Lenad 5ft9.75in
said on 16/Jan/23
I doubt he's under 5'11, he looks at the higher end of average on the sketch show.
MaskDeMasque 5'9.5
said on 25/Aug/22
@Rampage
I've seen him live and up close. I doubt he's anymore than 6'2.
Rampage(-_-_-)Clover
said on 22/Aug/22
Tim is at least 6ft2
MaskDeMasque 5'9.5
said on 19/Aug/22
@RampageClover
If mack was 6'1 that would make Tim vine just over 6'3.
Tim is no more than 6'2.
Rampage(-_-_-)Clover
said on 3/Mar/22
If he's 6ft1, then Tim Vine is 6ft4!
Rampage(-_-_-)Clover
said on 17/Sep/21
Rob, maybe give him that claim?
Seems fairly honest. I think he got edged by the late Sean Lock (solid 6ft at low) and shorter than Miles Jupp (possibly a weaker 6ft1)

Editor Rob
I think it could be fair, he likely did get a measurement at the Doctor on the mark he says, maybe at his age he could be losing a small fraction now.
MaskDeMasque 5'9.5
said on 13/Sep/21
Interesting that he claims to be 5'11.75, he prob did measure as this earlier in the day.
MaskDeMasque
said on 4/Feb/21
5'11.5 seems right. He looks above average/almost tall in not going out.
Littlelee5ft6
said on 12/Dec/19
And sally bretton? She plays lucy. Shes listed 5ft 4 this could be accurate

Editor Rob
If she's not 5ft 4, then she'd be quite close to it
Littlelee5ft6
said on 12/Dec/19
You should check out series 1 of not going out rob Its really funny and she gets plenty of screen time with lee mack to compare the two
Littlelee5ft6
said on 10/Dec/19
How tall would you guess his not going out costar megan dodds is rob? Shes listed 5ft 7 most sites

Editor Rob
Not seen quite enough of her
Nik Ashton
said on 29/Sep/19
He's the same height as Billy Connolly!

Editor Rob
Check this out
with Blake Harrison, seems to have been caught short there...but as we know 1-2 inches can be added or removed in photos due to various factors.
183cm
said on 23/Mar/17
He claims 6 foot around 4:15
Click Here

Editor Rob
thanks for pointing out that quote, I will add that to the description.
jack
said on 20/Mar/17
6'0 is right on the dot for him
anon
said on 15/Feb/17
He Looks 6'0 max and could be more 5'11.5 judging off Not Going out, Hugh Dennis who is on here at 6'0.5 has a good Inch on him on the show
Anonymous
said on 20/Jan/17
5ft 11 in the new series of not going out with Geoffrey Whitehead.
Not 6ft 1 as people seem to think.
Ned Schneebly
said on 13/Jan/17
Funny guy, Lee. Very clever writer. I can see him being close to 6'1".
Angie.
said on 26/Nov/16
On a episode of Would I Lie To You? last year (or maybe a couple of years ago now) he claimed to be 6 foot.
anon
said on 2/Nov/16
6ft is about right for Mack remember he looked an Inch shorter than Miranda on the earlier episodes of Not Going out and she is 6'1 and he did look a good couple inches shorter than 6'2 Tim Vine also
joe joe
said on 3/Mar/15
Littlesue I think Martin Offiah at 6'1 has always been a bit of a stretch. I meat him back in the mid 2000s and he gave away about an inch to me. and I am 6.075 1m85 so I would put martin at 6ft. He is an idol of mine btw
littlesue
said on 2/Mar/15
Lee was on Red Nose day darts last night and he looked almost similar in height to Martin Offiah who is supposed to be 6ft 1.
Rampage(-_-_-)Clover
said on 1/Mar/15
Rob, how tall do you think Hugh Dennis is?
GUK
said on 28/Feb/15
I once sat near Lee Mack at the chuckle club in London, he's a weak 6ft at best more like 5ft 11.5 if you discount his hair.