Rob Reiner's Height
6ft ½ in (184.2 cm)
Peak height was 6ft 2 (188 cm)
American Film Director known for The Princess Bride, Misery, Stand By Me and When Harry Met Sally. On Letterman he once mentioned he was 6ft 2.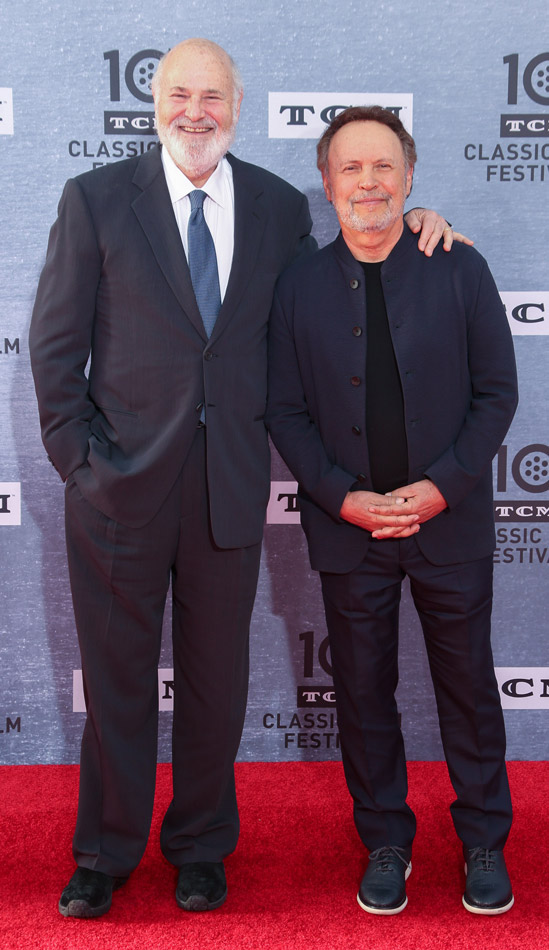 You May Be Interested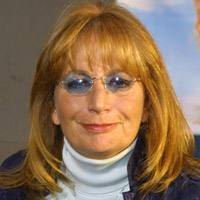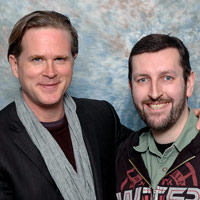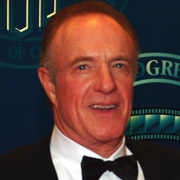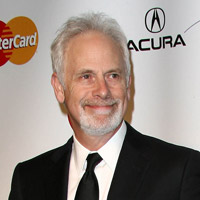 Add a Comment
54 comments
Average Guess (14 Votes)
Peak: 6ft 1.88in (187.6cm)
Current: 6ft 0.71in (184.7cm)
Jtm
said on 7/Jan/21
Then James garner was 6'0 range peak
Jug
said on 5/Jan/21
Never more than 6'1. He had terrible posture but looked about 6'1 next to 5'10 Carroll O'Connor. His father was a little taller at 6'2.
Tall Sam
said on 15/Nov/20
Some good pictures of Carl.
W/ Steve Martin:
Click Here
Angle disadvantage w/ Lily Tomlin & Martin:
Click Here
Near James Garner & Doris Day:
Click Here
W/ Mel Brooks:
Click Here
Near Dick Van Dyke:
Click Here
W/ Rob Reiner (at age 18):
Click Here
Near Don Knotts and Peter Falk:
Click Here
Rob, would you take a look and consider a listing? I think he could look near enough to 6'2".
Rampage(-_-_-)Clover
said on 1/Jul/20
Rob, could you add Carl Reiner?
He just passed away. I think 6ft2 for him aswell
Tall Sam
said on 30/Jun/20
Surprising that the just passed Carl Reiner doesn't have a page. A hugely influential comic visionary and a real mensch by all accounts. In youth, Carl looked always a tall guy, probably similar height to his son Rob and could give a taller impression due to a longer neck and slightly more slender frame. I think Carl looked around 2-3 inches taller than Steve Martin and maybe 10 inches over Mel Brooks when not slumping back in the early days.
Yas
said on 8/Apr/20
The taller guy is Michael Conrad. Listed at 6'5.5
Click Here
FrankR1
said on 13/Dec/18
Rob Reiner looked much taller than 6'1" standing next to the rest of the cast of 'All In The Family.'
oRiOn
said on 22/Oct/18
Looked 3" taller than legit 5'10 Carroll O'Connor.
Can't see him taller than 6'1 peak.
Rampage(-_-_-)Clover
said on 9/Apr/18
Weak 6ft1 today is possible I guess
Rampage(-_-_-)Clover
said on 1/Feb/18
Rob, could you add Carl Reiner?
electricblue
said on 24/Jan/18
yes you really should add his dad Carl someday, he was definitely 6 1 at least. on the dick van dyke show he was clearly taller than van dyke. at 56 you can see him with rob here
Click Here
and he does look about 6 1 and as i mentioned he's 56 in that clip so not too far off peak although may have lost a fraction by then. these days though he's lost a lot of height which is understandable as he's 95
Click Here
here he looks a bit shorter than cary elwes who is 5 11 although obviously a 95 year old isn't going to stand great. still i think 6 1 peak and weaker 5 11 range is a good listing for him, after all he has not retired yet and i do think a bit over 2 inch of heightloss by almost 100 is usual.
avi
said on 1/Oct/17
@Jani said on 7/Sep/17
Factor in times he isn't slouching he still not seem 6'2 , strong 6'1 maybe 6'1.5.
O'Connor must have been 5'10 area and difference was 2.5-3 inches between them
Jani
said on 7/Sep/17
All in the Family he looked a bit shorter than 188cm like around 185cm which I think is due to his slouching. I definitely think that he was 188cm if standing completely straight.
avi
said on 15/Jul/17
In an All in the family episode Robert Mandan who is around 6'0.5 maybe strong 6'0 (in three's a crowd he was maybe an inch taller than 5'11ish John Ritter) look on par with Reiner. So I'd say Reiner is 6'1
John
said on 2/Jun/17
6'2 flat. Looks it
James
said on 19/Feb/17
He's 5'11" now. Not sure if he was more than 6'1" at his peak.
Rampage(-_-_-)Clover
said on 10/Dec/16
Rob, could you add Carl Reiner?
I think near 6ft2 for him aswell peak
Rampage(-_-_-)Clover
said on 5/Jul/16
He looks like he's lost at least 2in from his peak
Rampage(-_-_-)Clover
said on 12/May/16
I can agree with that. He was taller than Dick Van Dyke.
Rob, could you add him?
Rampage(-_-_-)Clover
said on 5/May/16
Rob, do you have any guesses for Carl Reiner at peak?
Editor Rob: 6ft 1-2, been described as both - funnily I just read his mother was 5ft 2 and father 5ft 3.
Mike
said on 21/Feb/16
I say that Rob Reiner is 6'2. Carroll O'Connor was 5'11. Rob Reiner was about 3'' taller than Carroll O'Connor. Carroll O'Connor was on an episode of East Side West Side with George C Scott. He looked about 1'' shorter than George C Scott who was about 6'' tall.
Gabriel
said on 18/Nov/15
Met him and spoke with him for about 10 min. I would say he is 6-1.
Rampage(-_-_-)Clover
said on 1/Oct/14
Rob, could 186-187cm be closer now?
Mr. R
said on 16/Sep/14
Definitely 6-2 when I saw him last year at Wolf of Wall Street screening.
Dmeyer
said on 15/Sep/14
He was 6'2 when i met him
dietmar
said on 14/Sep/14
Meathead was never 188cm, he was moore like a 185-186cm. Michael Conrad was a strong 197cm, and i can see 11-12cm difference there.
Click Here
Carrol O'Connor was around 178-179cm.
Click Here
The difference between Michael and Rob is noticeable bigger than the differece between Rob and Carroll.
avi
said on 7/Jun/14
Never the full 6'2. Very strong 6'1 approaching 6'1.5 area, O'Connor was a strong 5'10 and there can be 2-3.25 difference depending on if they are standing straight. No way there was more than strong 3 between them . I'd say 5'10.25 for O'Connor and 6'1.25 for Reiner.
Lebensdorf
said on 7/Mar/14
On All in the Family, he had the worst posture I've ever seen. His back was always curved to an absurd extent. I think Carroll O'Conner may have been about 5'10, so 6'1 is possible for Reiner, maybe a little more.
cole
said on 2/Mar/14
Seems 6'1 or so as of 2013/2014.
Somebody
said on 18/Dec/13
How can he be 6'2"?
Compare him to Jerry O'Connell, who is 6'2" as well. There is a significant height difference.
Click Here
Sam
said on 6/Nov/13
He probably shrank a little bit with weight before age caught up to him. Anyway, today he looks pretty close to his close friend, Christopher Guest, in height and Guest is a bit under six feet at peak.
Click Here
avi
said on 1/Jul/13
Oh boy. Had 3 inches on O'Connor as ive said before a strong 6'1 guy.
blessed
said on 31/May/11
Met him and fam at "Flipped" premiere in 2010. Guy's at least 6' 2' if not more. Sweet guy! He was all smiles and laughs and he practically let me hug him. His wife and kids are sweethearts, too.
Rampage(-_-_-)Clover
said on 27/May/11
6ft1.25(186cm) now maybe or 6ft1.5 tops...he was 6ft2 when he was younger
Rampage(-_-_-)Clover
said on 1/May/11
Yeah this guy looks a little under 6"2 now
Anonymous
said on 14/Dec/10
There is no way he is 4 inches taller than Carrol O'Connor!!!! He was 3 max. when he was slouched it was like 2inches max. he guy is 6'1 or a hair over. not 6'2. he is probably a tad under 6'1 now but never a solid 6'2. if he was then O'Connor was almost 6 foot.
Mr. R
said on 2/Nov/10
I saw Rob tonight at Marty Short's show and he is now 6-1.
Marcus
said on 27/Jun/09
On All in the Family he was only 2.5 inches taller than the 5'10 Carroll O'Connor. Since he is now in his sixties he has obviously shrunk. An accurate guess is that Reiner is an even 5'11.5" today.
Jordan
said on 24/Dec/08
ROB
Your were right about Him Being with Letterman. Here it is
Click Here
They say in the article that Reiner and Letterman stoud back to back and they were the same, read on.
Jordan
said on 24/Dec/08
Rob do you find it strange that Guys like Reiner and Ledger have some bios listing tham both at 5'10, yet they are actually must taller. How does that happen ? I found one that listed ledger at 5'10, thats really crazy, no ?
[Editor Rob: if a.n.other website has a user submitting a height and the person approving a change doesn't really care about height or know about the height then a few dodgy heights might be out there.

then other websites - who have no interest in height either - copy the data from a.n. other and you end up with a lot of websites listing the dodgy height.]
Jordan
said on 20/Dec/08
ALot of Bios have him listed at 5'10, which is crazy. Always thought he was at least 6'1.
Jordan
said on 17/Dec/08
Click Here
Definetly Taller than Morgan Freeman.
Mr. R
said on 8/Aug/08
Rob has lost an inch or so. I saw him at Carroll O'Connor's funeral. Probably 6-1 now.
thekiddd
said on 23/Apr/08
He never striked me as a tall person. He look about 4-5 inches taller than Billy Crystal in Throw Your Mama Off The Train.
S.J
said on 30/Apr/07
But he's like the same height as Christopher guest who is like 5,11 or something
Jordan
said on 23/Mar/07
Good call cris, but Curtis is most likley in heels since she is dreesed up. So maybe add 2.5 inches to reiner there.
Chris
said on 28/Feb/07
Check this out:
Click Here
Looks about 3" taller than Jamie Lee Curtis to me.
venus
said on 10/Oct/06
Meathead towered over the Bunkers, Gloria looks like a little girl to him. He looks 6'3 to me.
Bowes/McDougall
said on 15/Mar/06
If O'Connor was less than 5'10 than there is no way Reiner is anything close to 6'2. All in the family is a good judgement tool because there are so many scenes where O'Connor and Reiner are standing up and in each other's face. In my judgement, 2 inches is the maximum difference. So if O'Connor was say 5'9.5 then Renier at a max is 5'11.5. I find both those heights hard to believe because they do seem taller than that....
Frank2
said on 11/Mar/06
Carrol O'Connor was 5'10" or just slightly under. I saw him a couple of times at the Emmys and stood right next to him. Rob "meathead" Reiner is quite tall. Well-over six feet. His dad Carl was 6'2" when he was young.
curious
said on 25/Feb/06
Would someone convince the imdb that Rob Reiner is about 6ft?
dmeyer
said on 8/Dec/05
hey rob i was an extra on a rob rainer movie he looked aleast 6'2" more like 189 cm
sam
said on 2/Dec/05
I never got the impression that he was as tall as 6'2". I would have guessed around 6' feet. He does look taller to me than Brad Pitt in that one photo that Chris posted.
Chris
said on 2/Dec/05
Rob Reiner is listed as 5'10'', but look at this two pic:
http://eur.yimg.com/i/xp/premier_photo/d/da037128f7.jpg
http://quest.cjonline.com/images/081400/gore.jp
Beside Brad it is hard to say, beside 6'1