Robby Benson's Height
5ft 10 (177.8 cm)
American actor best known for films such as One on One, Ode to Billy Joe, Beauty & the Beast, Running Brave, Ice Castles and The Chosen. In a 1970's Tiger Beat it described him as "5ft 11 and 130lbs".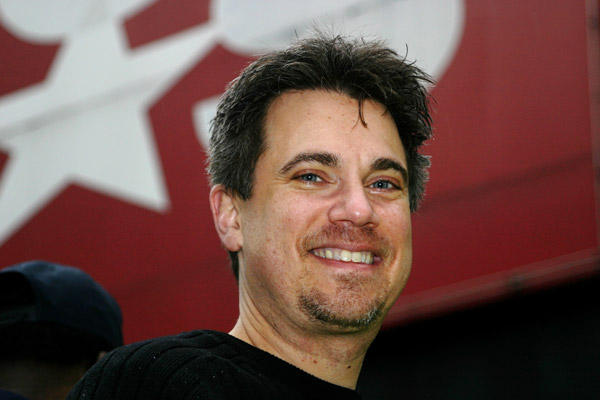 Photos by PR Photos
Add a Comment
14 comments
Average Guess (2 Votes)
5ft 10.25in (178.4cm)
Marcus
said on 24/Nov/15
Due to his slight build he looks taller than he actually is. 5' 8.5" would be a close estimate for Benson.
Mr. R
said on 28/Jan/12
I saw him several years back in Hwood. He is just below 5-8.
Ange
said on 26/Jan/12
Ha. I'm watching a movie with him right now. He seems tallish. maybe because he's so skinny.
Viper
said on 27/Apr/11
LOL this guy sure as hell didnt look 5-10. Looked 5-8 at best
Viper
said on 29/Jul/08
He looked 5-8 in that basketball movie.
Mr. R
said on 29/Jul/08
He is at best 5-8. Met him at an LA function years ago.
Ed T.
said on 25/Jul/08
From watching the basketball movie "One on One", I always thought Robby Benson was more like 5'8" or 5'8.5" He seemed way shorter than the rest of the team, even the shorter guards on the team.
Frank2
said on 14/Mar/06
John Ritter seemed to be my height when I worked with him on a few TV appearances he filmed at Fox Studios. I'd say he was about 5'11". The poor guy smoked like a fiend and that killed him.
Viper652
said on 12/Mar/06
The only movie I remember seeing him in is that basketball movie from the late 70s. I would have never thought this guy was 5-10 though.
Mr. R
said on 11/Mar/06
I saw him a few years at the Actor's Fund gala. He was standing next to the late John Ritter, who when he died was 5-10 at the tallest point of the day, probably a little shorter. Robby was at least an inch and half shorter. He is between 5-8 and 5-9, but closer to 5-8.
Frank2
said on 10/Mar/06
I do. He's 5'10" and has just about disappeared from the movies.
sf
said on 10/Mar/06
Heck - Robby Benson was all over the place in the early/mid 70's. He's also in a movie called, "All the Kind Strangers" and wasn't he in "Ode to Billy Joe?"
Tiger
said on 9/Mar/06
You are referring to 'Running Brave'. Never seen it, but heard it was excellent. Yeah, Benson was pretty popular in the late 70s, early 80s. You heard about him alot, then he just seemed to disappear.
Tiger
said on 9/Mar/06
Rob: I remember him from the movie 'One on One'(1977). That is the only thing I've seen him in and haven't heard about him in years. What motivated you to add him to the site ? I couldn't even guess what his height could be. What you have above is probably correct. Wow: a 70s Tiger Beat! I haven't heard about that magazine in years! Childhood flashback!
[Editor Rob: I can barely remember the running film he was in, but some guys who were popular a while back I try to add now and again.]