Robert A Taylor's Height
5ft 10 ¾ (179.7 cm)
American actor best remembered for roles in films such as Ivanhoe, Quo Vadis, Camille, Flight Command, Knights of the Round Table and tv show The Detectives. In a 1994 Nebraska History article about him, it mentioned he
"stood almost 5 feet 11 inches tall, weighed 175 pounds"
You May Be Interested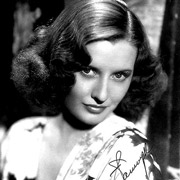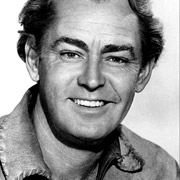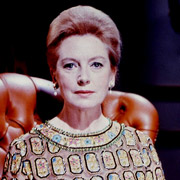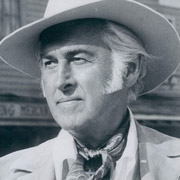 Add a Comment
37 comments
Average Guess (11 Votes)
5ft 10.05in (177.9cm)
Arch Stanton
said on 28/Aug/19
Wore lifts to look 182 at times. Caught him barefoot in that film I mentioned Rob and if anything looked struggling with 5'10"!
Arch Stanton
said on 1/Jun/17
Yes I think he wore lifts at times, easily 4 inches taller than Charles Laughton but was wearing those "club shoes" which Bing Crosby often wore. I'd disagree with Gino, he could often look into tall range in his films.
Arch Stanton
said on 1/Jun/17
Don't get the 5'10 estimates, this guy to me could often pull off 182. Had nearer 6 inches barefoot on Ava Gardner.
Aaron
said on 27/May/17
In one of Bob.Taylors western movies...as he was about to mount.his.horse hurriedly...his boot.bent sideways at the heel..it.looked like.3 or 4 inches...like a boot with.lifts might look..Bob.Mancowitz said once that Taylor was 5.7"
gino skopje
said on 31/Jan/17
Taylor was not more then 5'10, 178 cm at most, he never get the impreson that he was tall.
Larry
said on 25/Sep/15
I think Heston said Taylor wasn't tall, not that he was sort.
James
said on 13/Oct/14
Heston was less than 6'3", in fact he himself gave his height as 6'2". Taylor was 5'10".
Arch Stanton
said on 26/Jul/14
Rob can you add Flight Command too? Looks 3-3.5 inches shorter than Walter Pidgeon.
Patrick
said on 8/Apr/14
I read that Stewart Granger was originally supposed to play Ivanhoe. I don't know if he would have been better than Taylor.
Dave
said on 22/Mar/14
Taylor was just under 5'11". I thought he was all right in Ivanhoe, although a younger actor might have been better for Knights of the Round Table.
Arch Stanton
said on 19/Jan/14
I agree he could be a bit wooden and wasn't the best of actors but as Bayou says, he did seem right in quite a few of his roles. I'd much prefer Taylor in a Roman epic than Kirk Douglas put it that way. To me he looked a solid 5'11", in fact I thought he looked 182 next to Garbo in Camille, but 5'10.5" is possible. Reagan didn't really look quite a proper 6'1" guy at peak and I think you're right on 6'0.5".
Knowitall
said on 16/Jan/14
Here Taylor appears about two inches shorter than Ronald a Reagan who's peak height was about six feet & 1/2 inches.
Click Here
And in this photo, Taylor is clearly at least two inches shorter than Robert Young who's height has been listed at six feet:
Click Here
I doubt Taylor was any taller than five ten and a half.
Bayou Bill
said on 14/Jan/14
James, on the contrary, I think Taylor was perfect for his roles in "Ivanhoe" and "Knights.....".
Knowitall
said on 10/Jan/14
Being so tall, Heston would have thought most leading men were short.
Taylor was around five-ten. Perhaps half an inch taller. That was actually taller than many leading men back then.
One thing is for sure. He never wore lifts.
Eamon
said on 6/Jan/14
Charlton Heston mentioned in his autobiography that Taylor was quite short.
FM
said on 4/Jan/14
This guy is my dad's favorite actor and for what it's worth, in his biography they had an interesting point regarding his height. It said when he came to Hollywood, he was 5'11" tall, and after an extensive workout routine (at the studios demand) he gained height to be 5'11 3/4". Interesting to go into so much detail about his height, but I think they were trying to bolster his image.
However, I saw a video of Dick Cavett saying something like he was surprised when meeting Robert Taylor, how short he was.
Rob, here is a picture of Robert Taylor and Lew Ayres. In movies and other pictures, Taylor is always 1 to 2 inches taller than Lew Ayres, who is probably 5'9". In this one though, they look on par, with similar footware on, and no Hollywood trickery. What do you say about this?
Click Here
Arch Stanton
said on 30/Dec/13
Gregory Peck, Charlton Heston, Sterling Hayden, John Wayne, Steve McQueen, Dolph Lundgren etc, all of those at some point have seemed a bit wooden in their films yet I enjoy most of the their films.
Arch Stanton
said on 29/Dec/13
Rubbish James. You want lifted sandals try Claude Rains in Caesar and Cleopatra. His sandals looks normal, if there was a slight raise at the back it wasn't an intentional effort to make him look taller I'm sure. He wasn't the greatest of actors I agree, but I'd rather see him in historical epics as a lead than somebody like Kirk Douglas.
James
said on 28/Dec/13
There were slight lifts inside the sandals under his heels. I always thought Taylor was hilariously miscast as the young romantic lead in "Quo Vadis" when he was actually 40 years old, and starting to age badly from smoking 4-5 packs of cigarettes a day.
Arch Stanton
said on 27/Dec/13
Built up shoes?? He was wearing sandals and you could see his feet and the sandals were NOT built up.
James
said on 27/Dec/13
Taylor was wearing built up shoes in "Quo Vadis". I agree he was a wooden actor, and definitely too old for films like "Ivanhoe" and "Knights of the Round Table".
Arch Stanton
said on 25/Dec/13
Terrible actor?? I disagree. In fact in my 1001 movies book the film critic even says Camille became a classic due to the "terrific acting by Garbo and Taylor" or something along those lines. And if Taylor was as low as 5'10" then Ustinov was under 5'9"!
Michael
said on 24/Dec/13
Taylor was definitely less than 5'11", more like 5'10". I always liked his westerns although he was a terrible actor.
Arch Stanton
said on 22/Dec/13
180cm is almost 5'11".
Arch Stanton
said on 21/Dec/13
@Sam, if you see his films he actually gives more a strong 5'11 impression. If he was just 5'10" range then Ustinov was struggling with 5'9".
Knowitall
said on 20/Dec/13
I met him back in 1968 at a function held at the Motion Picture Retirement Home in Woodland Hills. He was around five-ten. And a very heavy smoker.
Arch Stanton
said on 20/Dec/13
The chemistry between him and Vivien Leigh in Waterloo Bridge is very good, you can sense a strong attraction between the two. The pedia says that both Taylor and Leigh considered it a personal favourite, so probably worth adding to the list above.
Mathew
said on 20/Dec/13
Almost 5'11" could mean about 5'10.75"?
Arch Stanton
said on 20/Dec/13
As I was saying on the Ustinov page I think it's more likely Ustinov and Genn were more 5'9.5" than Taylor being 5'11.5". Both were definitely more than an inch shorter if you watch the film and I think Genn just edged out Ustinov but they were very close in one scene.
Arch Stanton
said on 20/Dec/13
Yes, I'm sure it is an accurate measurement. But he can certainly look 182, he looks a solid 5'11 in Waterloo Bridge too. Can you add Camille at least to his roles?
Sam
said on 20/Dec/13
Thanks for adding Rob. Doesn't "almost 5'11" imply that he's somewhere in the 5'10"-5'11" range, closer to the latter?

Editor Rob
we're not talking like a G being almost 5ft 7 (and measuring 3/8ths under it), I think in Taylor's case maybe he really did come in a tiny bit shy of the mark, like a small fraction at worst.
Arch Stanton
said on 20/Dec/13
Just checked and Kerr had on a moderate wedge sandal in Quo Vadis which gives probably 1.5-2 inches. Taylor looks about 4 inches taller than her but she looks to have about an inch footwear advantage. I've long said I could buy 5'6.5" for Kerr but I think this does look about right in comparison.
Arch Stanton
said on 20/Dec/13
Deborah Kerr is eyebrow level on him but I can't see her footwear!
Arch Stanton
said on 20/Dec/13
He actually looks 5'11.5" next to Leo Genn in Quo Vadis too who was listed at 5'10.

Editor Rob
this 'almost 5-11' I can see as coming from publicity material, I don't think it was plucked out of thin air as the article on Taylor was about 10 pages long and pretty comprehensive.
Arch Stanton
said on 20/Dec/13
Just clicked and I was right, it was taken in 1936!!
Arch Stanton
said on 20/Dec/13
I'd guess the above photo was taken around the time of Camille in 1936 too.
Arch Stanton
said on 20/Dec/13
Thanks Rob!! I saw Camille yesterday and I thought he looked a strong 5'11 next to Garbo, minimum 5'11" anyway. Can you add Camille and Waterloo Bridge to his films? Waterloo was with Vivien Leigh, both were among his best known roles. I'm about to watch Quo Vadis shortly!