Robert Conrad's Height
5ft 7 (170.2 cm)
American actor, best remembered for roles in The Wild Wild West, Flying Misfits, Sudden Death, Jingle All the Way and The Lady in Red.
Robert Conrad is my dear friend. Y'know Bob is not six foot one. I'm a foot taller than Bob. I'm not saying what size he is, but a lot of guys his size won't use big guys like me in their movies. Like when I did WALKER, TEXAS RANGER. Chuck Norris is a little guy. - Don Stroud, Psychotronic interview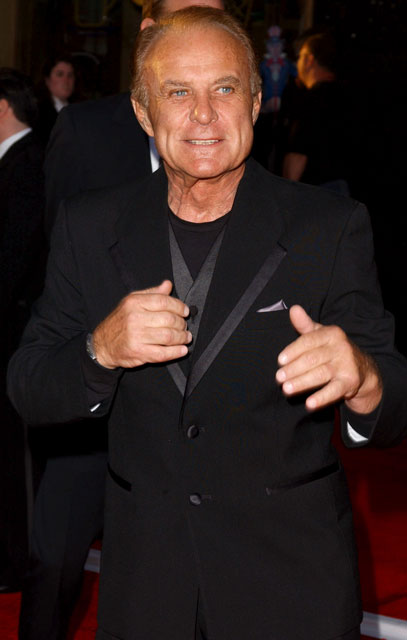 Photos by PR Photos
I have never stood on a box while dealing with 'the lustful advances of actresses who tower over' me. While acting or in real life. I stand on my own two feet.
I was complaining because they had me wearing elevator shoes and they were very uncomfortable. They were actually Alan Ladd's and his feet were smaller than mine.
I'm 5 feet 8 and 170 pounds and I'm not self-conscious. Nobody didn't work my shows because they were taller. In 'Centenial,' Sally Kellerman was four inches taller than I was. But don't ever refer to me as runty or short. I was never called short until I got to Hollywood, where the insecurity generates an unseemly hostility. It's when you're 5 feet 8 and can knock a guy on his butt, they call you short.
-- April 1979
I don't trust anyone. For years my official biography stated that I was 5 foot 10. Finally my mother asked me 'How did you manage to become 5 foot 10 when you've always been 5 foot 8?'
His biography says he is five feet 10 inches tall. He wears cowboy boots now that add a few inches to his height. But he admits he used to wear lifts at one time to be taller than Alan Ladd.
"Five feet ten?" Conrad chuckles. "I'm five feet ten only when I raise my arms."
-- Edmonton Journal, 1982
Conrad is a really short guy, and I'm six-foot-two. There were boxes [for him to stand on] and all kinds of things, like Alan Ladd had. If Bob didn't have that box, he would have come up to my shoulder.
-- Elliott Reid
You May Be Interested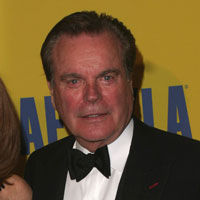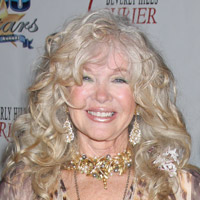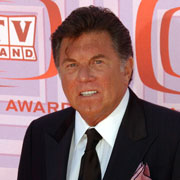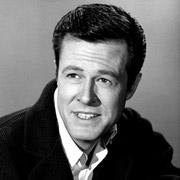 Add a Comment
89 comments
Average Guess (11 Votes)
5ft 6.8in (169.7cm)
Mike Macahan
said on 11/Apr/19
On one of his radio shows Conrad stated that in high school he was 5'8"
diavolo
said on 6/Jan/19
Conrad was never the 5'8" he advertised himself to be. In Columbo, there are some scenes in which Conrad is barefoot next to 5'6" (or rather 5'5.5") Peter Falk, wearing his casual worny shoes. He doesn't look much taller than Falk, putting him at 5'6.5" the best.
Bradley
said on 23/Dec/18
Only Burt Reynolds wore heel and wedge more than Conrad. I wouldn't doubt 5-5 in '18. Casting on WWW was funny, all short to make West taller.
Greg99
said on 22/Dec/18
Frank2 suggests 5'7" - he was somewhere between 5'7" and 5'8". Dude is known for having a strong personality, did boxing and football at high school and a very interesting background.
Rick1
said on 22/Aug/18
TF- perhaps because you were wearing 3 inch heels?
I don't think women realise sometimes how much height heels actually give , lowest is 2 and some can be 4/5) and then they call guys short
TF
said on 12/Jun/18
I met Robert Conrad when he filmed a TV movie about G. Gordon Liddy. It was at a party after filming and I talked to him and got his autograph. I was 5'5" then and I was at least 2 inches taller than him.
M2
said on 17/Jan/18
5'8" is believable in costume as James West, because he wore very high heels, not simply for vanity, but because the boots had a compartment inside the heel from which West would pull whatever paraphernalia he needed. But in barefeet, as he was in his "Columbo" episode, he looked more 5'6." Stories vary as to how sensitive Conrad was about his height. In one instance on WWWW, when an explosion proved more powerful than expected, Conrad reportedly marched to the director and shouted, "You nearly blew me off my lifts!"
Rackstraw
said on 3/Jan/18
Bob Conrad himself says his height is "5 feet 4 and 1/4 inches", in the extra materials to the DVD set "Wild Wild West: The Complete Series". Also on the same DVD a CBS producer remarks that Conrad's sensitivity about his height was a key factor in selecting actors to appear on the series with him, beginning with Ross Martin. Lastly he wore lift boots in many scenes (cleverly concealed with camera angles, costume, and props), especially in shots with women.
Roger
said on 10/Dec/17
Robert Conrad always looked like a typical 5ft6 wrestler to me based on his stocky proportions (short torso and thick legs. As mentioned below, it was obvious that he was pretty close to being the same height than Peter Falk in Columbo's "An Exercise in Fatality" (Season 4/1974). The combo of high heel/lifts were also quite noticeable in the Wild Wild West series, and it was pretty evident that there were more than 3 inches between him and 5ft10/5ft11 Gable Kaplan in that hilarious Battle of the Network Stars' episode:
Click Here
Nevertheless, one of the last genuinely athletic and attractive actor who actually performed HIS OWN stunts...A "man's man" indeed.
Phil
said on 3/Dec/17
Actress Beverly Garland (who I can't find a height listed of anywhere) has a personal quote on her IMDB Biography page:
[on Robert Conrad] Thank goodness we didn't have any love scenes together. I am taller than Robert Conrad, but then, who isn't? He's a tiny man.
DeBurke
said on 15/Nov/17
If you watch WWW closely, he wears different shoes depending on what he's doing. Sometimes flat, sometimes heels. He was gorgeous, so I really don't care. It doesn't detract for me, but I don't believe he was 5'8.
Anonymous1
said on 27/Sep/17
...for whatever reason, as much I enjoy speculating about other celebrity's height, with Conrad, I don't care. He's so cool in The Wild, Wild West...and is clearly a sturdy guy. We all know he's not a tall guy. Is he tiny? No. So, whatever he is just doesn't matter to me.
STEVEN DUETZ
said on 6/Feb/17
I met Robert Conrad after "The Merv Griffin Show" he went out the back door after the show. I saw him and I was in a Security Guard dressed in my uniform. I asked him for questions of his shows and he said sure let's walk. We walked all around Sunset Blvd. and Robert was a real guy! I was with him for 30 minutes. His white station wagon picked him up with his wife and sons. I had a great time!
Smoosh
said on 26/Dec/16
Theres mot wven 2 inches between him and Arnold Shwartzenegger in JIngle all the way
Vibram
said on 26/Sep/16
Look at his long scene in Columbo (1974) where he was barefoot with Peter Falk (who was wearing 1.25" dress shoes). They were of equal heights. Falk is 5'6", 5'7.5" in shoes, so I think Conrad is 5'7.5".
Rob Bryant
said on 1/Aug/16
I was at a boxing event in the 1970's. I ran into Robert Conrad. He was wearing custom made leather construction boots. They had a nap sole on them similar to the shoes Boris Karloff wore in Frankenstein adding at least six inches to his united six inches to height. He still didn't look very tall. Being in my late teens I didn't care. I was excited seeing Jim West in person!
VC
said on 14/Nov/15
I have to agree with Ian.C, Rob is a small version of Big Clint. In fact, they were together in a tv series 'Centennial' and he look tiny beside Clint.
Mike
said on 14/Nov/15
I say that Robert Conrad is about 5'8. 5'7 is an inaccurate depiction of his height. He was about 3'' shorter than 5'11 Ross Martin on Wild Wild West.
meezemaker
said on 11/Oct/15
hard to say, but if larry manetti is 5'7, so conrad is an inch more.
check on this link
Click Here
but larry manetti was not 5.7. more or less 5.5-5.6 I would say
and both are trying to be taller, and conrad knows better how to look taller, but he got an inch on manetti. I would say my height. 1.71 morning, 169.5 evening.
Chase Witherspoon
said on 10/Oct/15
In Bradford Dillman's auto he mentions Conrad as being a little guy who always wore Cuban heels or cowboy boots to boost his stature irrespective of the role/costume... I used to think he was 5'8"-5'9" but after reading that and comments I'm inclined to believe 170/5'7" region...
Parker
said on 6/Sep/15
Having again watched the Columbo episode he appeared in next to Falk in bare feet, and also with standard addidas trainers I would say no more than 5'7, possibly 5'6.5
sean
said on 1/Sep/14
There is a mission impossible episode (season 5, ep 1 "the killer"), that you can see on netflix that has him standing near Peter Graves (hotel scene), and graves towers over him... looks like he has 8+ inches on him. In fact, that was the only part of the episode that Conrad came in contact with the cast. Since the cast is very tall, they probably wrote it that way. I would guess 5.5, 5.6 with normal shoes.
Ian C.
said on 27/Apr/14
I think of Robert Conrad as a miniature Clint Walker. They both possessed unusual male beauty and athleticism and unforced virility, but Walker was (I suspect) a foot taller. Conrad could have walked down the street before he became famous, and people would have sneaked looks at him. In Walker's case, people would have just turned and stared, without thinking to conceal their fascination.
tpekelder
said on 18/Feb/14
It isn't hard to tell that the guy is not very tall. He was still a very handsome man with a good physic and a lot of confidence. Not afraid to do anything. I'm 6 feet tall and when young was in very good shape but would trade for the strong features and confidence any day. I still love watching wild wild west. I hate to see all my old action hero's getting older. But they live on in the movies and television shows. What more can you ask for. Sure they may not be like the big Hollywood productions now day's but they are so out there anyway. Guy's like Clint, Bronson, Connery, and Conrad ruled the day. And were down to earth and believable not so much in fantasy land. Personality not special affects. Going to miss them when they are gone. Thumbs up!
Ian C.
said on 16/Feb/14
I have long been actively interested in how tall celebrities are, and I cannot recall another instance of a man saying that he was five foot eight. This is because that is an unremarkable height, and men who really are that tall, or near it, are rarely asked how tall they are. Only unusually tall or short people are asked their heights. So, if Robert Conrad just volunteered that he is five foot eight, he's probably adding inches. He certainly looks short.
Scott27
said on 22/Dec/13
Peter Flak was 5' 6" and clearly 2" taller than Robert Conrad.
KILLER B
said on 30/Jul/13
since guys exaggerate a great deal about inches, i would say Robert Conrad is 5'6
Daniel
said on 17/Jul/13
@Rob Bryant I'd just like to say that I don't think anyone here is judging anyone by their height (the opposite, probably). I think we're mostly just interested in knowing the truth about public figures who are often billed as being sort of "larger than life". For me, it also helps to see how I fit into the world. I know how tall I am, but I can't see myself from the outside. By watching film and television, I can put myself in the place of actors who are my height, and gain some perspective of how I appear in the world.
Daniel
said on 17/Jul/13
@Rob Bryant I'd just like to say that I don't think anyone here is judging anyone by their height (the opposite, probably). I think we're mostly just interested in knowing the truth about public figures who are often billed as being sort of "larger than life". For me, it also helps me to see how I fit into the world. I know how tall I am, but I can't see myself from the outside. By watching film and television, I can put myself in the place of actors who are my height, and it gain some perspective of how I appear in the world.
Daniel
said on 17/Jul/13
Watching an episode of Columbo (Season 4, Ep. 1). There's a great shot of Conrad without shoes standing next to Falk in his standard brown Columbo shoes (which look pretty flat, despite a small heel). Falk looks about a half inch taller in shoes. I've always felt that Falk was about 5' 5", and I think Conrad might be in the same range.
Terry
said on 23/Jun/13
I met Conrad a few years back at an autograph signing. I'm a good 5-8 and I towered over him. I could eat comfortably off the top of his head. He couldn't be much taller than 5-3. He is about same height as Michael Fox.
Gca23
said on 5/Apr/13
Met Conrad in 77 on the set of Baa Baa black Sheep. I am 5'7'' I had sneakers on he had " Army Boots" on. You do the math.
Click Here
Brad
said on 22/Mar/13
I met him in January and he's 5' 6" tops. He'd be on a small box with Loggia. Seat pillows are common on TV newscasts and motion picture/TV work. At 5' 6" it helps.
Looks trump
said on 9/Feb/13
With Robert Conrad's amazing good looks, height is hardly an issue. I am 5'8" and although I am female, it would not bother me to be with someone my height.
Serendipity
said on 31/Jan/13
Still watching the "Wild Wild West" episode. He's in a scene with Robert Loggia whose top height was supposed to be 5'8" or 5'9" and he towers over Loggia. BUT, he's standing behind something (and probably ON something). Now he's in a scene next to a woman, and they're sitting down at a banquet and he towers over her. Except that it looks like he's sitting on a pillow! They really did go to extreme lengths to divert people's attention from how short he is - once you start watching for it, it's really obvious!
Serendipity
said on 31/Jan/13
I am watching an episode of "The Wild Wild West" right now, there's a scene of him running away from the camera (in a safari compound) and I was struck by his body proportions, his legs are EXTREMELY short (in fact, that's why I ended up on this forum, I was searching for how tall he is). He has the body proportions of a very short man, I would guess about 5'4" or 5'5".
Brad
said on 3/Dec/12
Somebody meet him at the Hollywood Show in January in L.A.. He was born in '29. The state patrol and legal papers in his accident were thrown out there. Weak 5' 6" tops. Casting and camera angles and lifts did wonders.
JAMES B LAMONICA
said on 30/Nov/12
CONRAD WAS NOT BORN IN 29. HE WAS BORN IN 35. HE FAKED THAT TO INTO THE MARINES.I MET HIM IN 11. HE WAS NEVER 5FEET 4. THATS BULL****. FIVE 8 MAX, BUT NOT SMALLER. JIM WEST RULES!!!!!!
Rob Bryant
said on 7/Jun/12
Robert Conrad is a little under 5'-5". In the mid 1970's I ran into him at a Boxing event. He was wearing a work boot with a Knapp sole about 4 inches thick. Even with the help of the elevator boots he stood about 5'-9". Since when do you judge a man by his height? He's a great actor. I idolized him as Jim West on his TV show. He's a tough individual & could handle himself very well in the boxing ring. He was considering going pro at one time.
Patrick
said on 30/Dec/11
guyfrommars, it really makes sense what you wrote, notably regarding how Bob didn't care about his height unlike the great Kirk Douglas. The only think I wonder is how could he do all those incredibly hazardous stunts – the best i ever saw since he was the only one to be shot falling directly as a mass, without ant protective movement, onto a table from 12 or 13 foot-high balcony. I have to wear "kind of" lift for my Achilles tendon and I can assure you that prevent you to move efficiently and even less properly running. Those lifts are yet only about an inch or so! If you add the huge heels of his wonderful cow-boy boots, I really wonder how he made it. I can tell you that he would have needed to be careful at every second in such a show. Kirk was not working in a TV series and had the time to "refine" his walk, certainly not Robert Conrad. He jumps, falls, rides and climbs all along the show. If any lifts, they had not to be as the Kirk's ones. Besides, Robert Conrad never, ever looks really short in the show without resorting to special angle as it is done in some TV shows as Smallville (for the reverse reason). Admittedly, he looked between 5'8 to 5'9 thanks to his boots and "lifts". That put him at 5'7 flat as he looks in the Columbo episode while bare-feet.
guyfrommars
said on 27/Dec/11
Peter Falk played the role of an eccentric detective in Columbo, and Conrad played the role of an action hero in The Wild Wild West. There is a big difference between the two. Also, I can imagine that Conrad never cared about his height (unlike Kirk Douglas who had a height complex), but the studio and the network cared about it, and they didn't want their hero, Jim West to be dwarfed by his co-stars. (This was also the reason for the actress casting policy I mentioned earlier.)
And on his blog, director Ralph Senensky (who directed two episodes of The Wild Wild West) confirmed that Conrad wore lifts in the series, so that's enought proof, I guess.
Patrick
said on 8/Dec/11
Sorry guys but how can you be so sure about those lifts? It is obvious that Bob Conrad never ever cared about his height, probably because being so well built, practically perfect to say the truth. In Columbo he is bare foot aside with an actor legendary known for being short, the genius late Peter Falk and doesn't care looking barely taller. Yet, he is taller and Falk was not less than 5'6. A 5'5 or 5'4.5 actor is visibly so as Jason Alexander. In black sheep Bob looks not tall but not that short either as a 5'7 looks. Wearing big lifts doesn't allow running or doing what Bob used to do for years and his walk looks oddly unbalanced, always.
I am sure that one of my favorite actor, Kirk Douglas, wore huge lifts and that precisely visible in his way of walking, as if he wore high heels or so, what I never noticed with Bob Conrad in any show. His boots in the
Click Here
gave him an advantage not to look too short as a hero has to. Actors in that TV Show or Black Sheep were the usually and commonly hired under contract actors I always saw in the 60ies TV shows; not particularly short to make Conrad look taller than he was.
Brad
said on 6/Dec/11
Weak 5' 6" tops. Yes on '29, he jammed the '35 for years til the accident report. He got crucified on that big fall on WWW, not mention financially after the accident. Burt Reynolds ate the pills for years after his stunts. Sonny Hooper he is. Reynolds taking that chair to the jaw in '84 was the worst I've ever heard. Conrad and Reynolds wore the biggest lifts in Hollywood.
guyfrommars
said on 5/Dec/11
Brad: Yeah, his enormous lifts are very obvious, and even with those, he never seemed to be tall. They had a policy to cast actresses strictly under 5'6" for the show because of Conrad's height. You know the Hollywood lore: always add 2 inches to your height in publicity. His 5'8" claim is the result of this. He was 5'6" in his prime.
Patrick
said on 25/Nov/11
BTW JAMES, he was born in 1929 which is known since his terrible accident. That great man did all of his stunts for being ranked as an official stuntman.He even did stunts no one else dared to do according to his own stuntmen-friends. He never looked less than 5'7 which is already very short for any actor but in France (until the 90ies). How many actors i considered being short actually were about 5'8. He was the only "real" superhero in his outfit in The WWW. His complexion was terrific and never giving the impression of a short man. Probably amongst the hugest wists and hands and forearms ever! I just regret he didn't keep his first "James Dean -hairdo" in the show and above all, that he couldn't kept on doing it after just four seasons. Only two "real" superheros-looking" on TV in their suits: Guy Williams in Zorro and him as Jim West. Tom Welling is the third one but with no outfit.
Elizabeth Smith
said on 23/Jul/11
I'm watching Wild Wild West right now and I would have to agree that whether he was 5'3" or 5'7", he was the best looking guy on television in the mid sixties. He was just so sexy, masculine and agile. Change his tight fitting matador turned old west outfits and elevator boots to purple and you have Prince. I love that he did nearly all his stunts. He had style, you have to give him that.
Gary C Acquaviva
said on 5/Jun/11
I was on the set of Baa Baa Black Sheep back in 77. I am a proud 5'7''.Attacthed is a picture of me and Conrad. He has " Army Boots " on I have sneakers you do the Math.
Click Here
Gary C Acquaviva
said on 3/Jun/11
I meet Conrad in 77 on the set of Black Sheep Squadron. I am 5'7" . The picture will speak for itself. I have sneakers on and he has "Army Boots" on. Do the math.
Go to link
Click Here
Click on the link:
JAMES
said on 28/May/11
I JUST MET ROBERT CONRAD ON 5/26/11 AT THE CRN RADIO STUDIO. I AM 5'9-1/2 INCHES TALL. AT 76, AND AFTER HIS AUTO ACCIDENT, HE WAS ONLY A COULPE INCHES SHORTER. HIS FOOT HAD A BANDAGE ON IT DUE TO A BLISTER, AND HE WAS WEARING AN UGG SLIPPER ON THE OTHER FOOT. HE IS THE SIZE HE CLAIMS TO BE.
Brad
said on 6/May/11
Weak 5' 6", if that. They cast small people around him on WWW. His boots with lifts were far worse than Burt Reynolds ever slipped on. His 5' 8" claim is laughing gas.
Anthony
said on 4/May/11
I met Conrad in '77 when I was 20. I'm just under 5'5" and he seemed about two inches taller. Five foot seven would be the most I would guess. Probably five foot six and a quarter inches.
guyfrommars
said on 29/Mar/11
Agreed with pjt. Just what I said. He was 5'6" in his prime and no taller. Nowadays closer to 5'5". His enormous lifts on Wild Wild West are legendary. And yet, he seemed to be shorter than average in the series.
pjt
said on 8/Mar/11
No way is Robert Conrad 5 ft 7 in. I saw an ep of Just Shoot Me where George Segal towered over him by a good 4 inches.
His attitude (knock this chip off my shoulder - I dare you) made him seem bigger than he actually was.
5'6" max - probably closer to 5'5".
Charlie
said on 27/Feb/11
I think he was this tall or I think he was that tall... Great to see all you folks thinking out there. He was just under 5'8".
Robin
said on 3/May/09
Who cares about height! Robert Conrad is absolutely a stunning man. They certainly broke the mold with that one. It doesn't get any better than that, in my opinion. It's nice reading Liz' comments, too, and hearing that unlike so many Hollywood types, he isn't ruled by his ego. And as far as James West - he always was, and always will be the epitome of coolness. And neither the character or WW has become outdated, which says alot in and of itself.
Jim
said on 25/Apr/09
I met Robert Conrad years ago in Chicago at the "4 Torches" a northside restaurant where a lot of "the Boys"hung out. He was quite comfortable there and everyone knew him. He was a generous guy and kept buying Jack Brickhouse and his wife drinks. His hgt. was 5'7" I am sure but almost every one in the acting profession is short. I think they film better than tall people besides all the actresses are short. They want couples to look into each others eyes with ease in movies romantic couples are always the same size.I've met hundreds of famous people and only basketball players are tall.I'm 6'2.
Patrick
said on 18/Mar/09
Ron, you met him? I wish I could because he was with Guy Williams a "super hero" for the little French I am and still am.
What a sad life ending for a great man and actor. Really a pity as for Guy Williams! To believe that is not a lucky charm to embody big heroes; remember how died the two
Ron
said on 8/Nov/08
It's difficult to list a height - although I think 5-7" was probably very accurate when he was Jim West. Now, in 2008 he is 73 - and severely handicapped
by a car accident some 5 years ago. His spine and height are affected. Currently
he may be 5-5" or so. I saw him recently and stood right next to him. I'm 5-8" and was several inches taller.
The Deal
said on 26/Oct/08
I am 5'9 1/2" and take a 30 inch inseam
Terry
said on 25/Oct/08
I met Robert Conrad and I'm 5'6". He was much shorter than me, maybe 5'3"
Big T
said on 9/Oct/08
I'm 5 10 1/2 and only take a 32" inseam
Patrick
said on 8/Oct/08
He above all, has huge and naturally sculptural legs. This man was endowed with kinda perfect musculature in term of harmony and looks like a Polycletes statue.
He was callipygian and had his strength concentrated in his forearms, huge fists and legs. Many bodybuilders would presumably have dreamed of owning such attributes like his calves!
There is no question here of artificially building muscles but just taking advantage of what nature gave to him and working it out as much as possible.
Admittedly, he looked not tall but never ever short though being visible smaller than his 5411 SO brilliant sidekick.
He never could have embodied such a super hero as James West without having had such a charisma which makes us forget he actually was probably about 5
Lmeister
said on 23/Aug/08
I'm 5ft8 and have 30-31 inseam.
Parker
said on 23/Aug/08
Hi Timothy - no doubt Conrad has short legs. If you watch the Columbo episode 'An excercise in Fatality' there are scenes of him in swimming trunks. However that does not give definitive height. Both my son and brother take a 29/30 inseam, and they are both a tad over 5'7.
Timothy WIlliams
said on 21/Aug/08
I'm an actor in LA and I own two of his bolero jackets from "The Wild Wild West." They fit me perfectly, and I'm only 5-5. I know he can't be more then 5-6 because I've seen his pants from the show and the wardrobe tag inside states he has a 31'' inseam. My inseam is 30'' so Conrad has to be 5-6.
Steve B.
said on 5/Aug/08
I completely agree with Mike. In Chicago, we have a local TV station that is airing The Wild, Wild West presently and I must confess Mr. Conrad's stunts sometimes are amazing. There was an episode where West is in a fight, I know that sounds shocking, and 2 guys are running him toward a tree. He jumps toward the tree goes horizontal and takes 2 steps on the tree and flips over. Also, Mr. Conrad and Ross Martin's acting was very good including those times when the plots weren't that great.
I often say to myself as I watch, "What a stud!!" Lastly, I appreciate the integrity, loyalty and patriotism of the West character. He was no sell out. We don't see that much nowadays. Peace.
Brad
said on 31/Jul/08
Doing not much. He was crucified in a drunk driving civil lawsuit. At 79 he can play judges at Dodge City. 5' 6" is about right.
Mike
said on 13/Jul/08
Short or tall, Robert Conrad came from a TV era when men were men, not pretty boys with muscles. I used to pretend I was James West at age 9, and now at 42, I make my fiancee roll her eyes up when I say I'd like to get an outfit like James West. I'm about 6 foot. It doesn't matter how tall Conrad is, he's tall at heart. I wonder what the heck he's doing now.
Barbara
said on 6/Mar/08
Actually, there is one episode of
Click Here
Robert Conrad is barefoot and only has on a towel. He has a wrestling scene in what looks like a mud bath in a spa with a villan in that episode. After the fight, he gets into a pool of water. What a great actor. They just don't make great shows like
Click Here
unfortunately. Incredible fight scenes that were staged. It's my favorite TV show of all time.
Terry
said on 18/Oct/07
I met him years ago. I am 5'5" on a good day. He was a good 2 inches shorter than me.
patrick
said on 12/Apr/07
BRAVO Liz! That gets my heart warmer to read such lines!
I am not surprised at all to read what you tell about him "over the patio"!
It is too bad they changed his hair doing in the third season or so just to "adapt" to a so called more modern time; They did the same with Roy Thinnes in Invaders and it was also ridiculous; The "50ies rocker style" of Bob was "outdated" ! So stupid because after "American graffiti" that came back as fashionable! For me the resaon why he never did what he deserved after
Click Here
because "this" role is one of the best ever for an action actor!
A little bit like for James Bond or Zorro or else of course, for Superman !
James West was actually MUCH MORE a super heroe than was the 50ies ReeveS (George)superman ! Besides Guy Williams flamboyant Zorro, i had and still don't, never saw such a perfect heroe!
It was so strong in me that i remember regretting when he wore a "soirée" jacket (longer than his bolero): so he was no more James West! From tip to toe he was a heroe, so much than he needed a "human" compagnon in the person of Ross Martin - Gordon! Who cares about his height ? In a way, being so he was more compact" as Bogart, Cagney were! Imagine Cagney or Bogart taller! They wouldn't have the same! There is place for everybody on this earth and being strong has nothing to do with height or waight; i forgot E.G Robinson!
Liz
said on 10/Mar/07
Hi Patrick, glad I found my way back to this site. When you mentioned brave it brought back one day when a friend and myself were walking to the pool area of the hotel Bob was in. We hear our names being called out and looked up... He was standing on the railing of the patio about six floors up! The man had no fear.....Patrick you have him pretty much described to the "T" what kind of man he is or at least from what i remember about him. His height really is not a problem in any way. He was and I'm sure still is one big man with a big heart.
patrick
said on 8/Mar/07
Thanks Liz for saying what has ALWAYS been obvious to me: this guy is visibly very friendly, attached to friendship, nice, brave and very well naturally built.
He "was" James West and a clever man too. Who could play his super hero role today? Who has this perfection, this face "picturelike", coming out of a comic book? And credible in addition! ANSWER: NOBODY.
Will Smith ought to meet Tom Cruise in order to found the club of the worst adaptations of TV series ever! Shame on them and i am serious!
Liz
said on 4/Mar/07
Just looking up info on bob and came across this. I use to be a close friend many years ago. I am 5'7 and bob was about the same height so him saying 5'8 would be correct. As someone else wrote... he was perfect in body with his height. Not small framed but pure muscle. He was and is what he says he is in every way. I have only nice memories of him. He even came over for christmas one year. I was only about 17 years old and lived next door where he use to stay when he came to florida. Really one of the nicest guys you could meet.
Brad
said on 3/Mar/07
5'6" or 5'7" take your pick. Has all white hair now. Maybe he can play a judge.
Lmeister
said on 3/Mar/07
He could have been a weak 5'8''...
Brad
said on 2/Mar/07
He had great friends like the late Tony "The Ant" Spilatro, there's "rightness". He destroyed his body doing those stunts. As Elvis said "I drink the lemonade and watch".
Editor Rob
said on 2/Mar/07
In 2005 maintains, "I'm only 5 foot 8 and I only weigh 165 pounds as of this morning"
patrick
said on 22/Feb/07
Of course; not less than 5'7, sure! Besides, he was one of the best built actor ever and not only becuase of the size of his muscles but thanks to its proportions and the "design" of his natural body; Bob was a "natural strapping man" sculpted like a greek statue; That is the reason why they so often showed him naked chest; A fantastic stunt man too doing what only few real stuntmen would have dared do! At last, he was a fantastic "super hero", no matter he was "short"; look at him before he changed his hairdo (stupid pseudo modern "wave" in the last WWWW season!): he is like an incarnation of rightness and strenght, moral as well as physical.
A definilty great guy and actor; They never gave him something he really deserved after the WWW. Too bad...
Tom
said on 16/Feb/07
I stood right next to him in a coffee shop years ago. He was paying his bill and I was right behind him. We both were wearing cowboy boots. I am 5'7" barefoot. With boots, we were both the same height so 5'7" is about right.
sf
said on 26/Dec/06
Yes, and he seems to have some pretty big boots, too.
Jeffrey
said on 25/Dec/06
Conrad's height does not appear to be an issue until he does the Wild Wild West. Do you notice that he NEVER takes his boots off - lying in bed, diving in the water, whatever.
Brad
said on 6/Aug/06
5' 6". Huge heels. The arrest record of his drunk driving accident had him pinned at '29 if I remember. Bios had the guy born in '35. I wonder if there is a celebrity actual birthdate site. Sean Connery only 33 filming Goldfinger, yeah right.
Frank2
said on 17/May/06
Nope. Ross Martin was no more than 5'10". In fact when I saw him he looked more like he was about 5'9".
ForensicNYC
said on 16/May/06
Ross Martin (Artemus Gordon) is a solid 5'11" seen here with Conrad who seems to be not more than 2" shorter. Robert Conrad is 5'9" in this photo. Boots? Maybe. He's a cowboy james bond here...
Click Here
Ross Martin has always been the TALL guy of the pair
Click Here
In the remake of WILD WILD WEST, Artemus Gordon is still taller, but not much...
Click Here
mo66
said on 28/Apr/06
Is it true he has to wear high heeled footwear to stay taller than his costars?
Drooperdoo
said on 26/Apr/06
Conrad's publicists may claim he's 5'8'', but I read a quote from him where he was very humble, made a potshot at his own height and said he was 5'7''. He said he was once cast as the leading man for a short actress and quipped that it was the only time in his life when his short stature gave him an advantage. Seems like a cool guy.
Frank2
said on 25/Apr/06
Bob is 5'7". One day when I was working at Universal he was walking into the studio commissary when some woman said to another as he passed them, "Look! That's Robert Conrad!" The other woman looked up and then said in a rather loud voice, "No. That's not him. He's too short!" Well, Conrad heard them and I could see his neck stiffen as he went inside.
Parker
said on 24/Apr/06
Spot on with this one I think Rob. Conrad usually gets listed at 5'8 and that's what he claims, but in the Columbo episode 'An excersise in fatality' he played some of the scenes barefoot, or in trainers. No way did he have 2 inches on Falk.