Robert Vaughn's Height
5ft 9 (175.3 cm)
American actor, best remembered for roles in TV series like The Man from U.N.C.L.E and Hustle. In film he has appeared in Battle Beyond the Stars, Bullitt and The Magnificent Seven.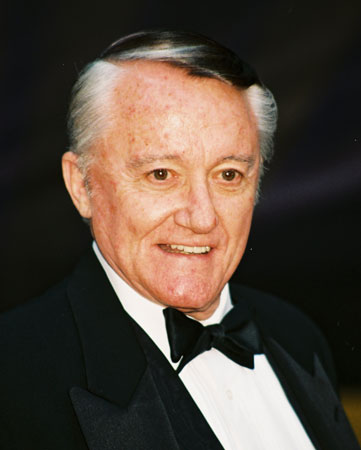 Photos by PR Photos
You May Be Interested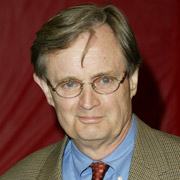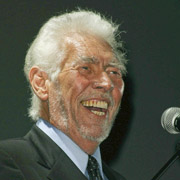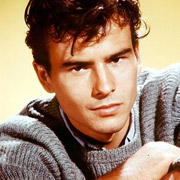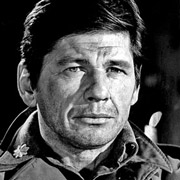 Add a Comment
28 comments
Average Guess (4 Votes)
5ft 8.44in (173.8cm)
FIint
said on 12/Feb/18
There is a 'Usual Suspects' style pic of the Hussle cast against a height wall. Vaughn stands bolt upright and if you look at his feet it looks like he is on his toes, but I think they are just massive lifts.

Editor Rob
Yeah, he'd shrunk a few inches by the time of Hustle.
Greg
said on 25/Nov/17
Sorry to disagree with Rob's eval on this one (Rob is great at height estimations) but he honestly looked about 5'8" in Bullitt, something close to 2" between him and Steve McQueen. Frank2 is on the money in this particular case.
GrTr
said on 7/Dec/15
In the 80s I did come across him in an airport: I was 5 11"+ barefooted and I was surprised how shorter he was 5 8" max (with shoes on)
peter
said on 14/Jun/15
same height of macqueen, 5.8
Lee Whit
said on 6/Oct/14
Shares a Birthday with me! Loved him in Superman 3, he and I are just about the same height.
james
said on 26/Jul/13
publicity documentation lists his Harry Rule character in the Protectors as 5'8".This sounds about right.
Maximus Meridius
said on 24/Aug/12
Rob he hasn't lost an inch and he is pushing 80 what's his secret.
bob bertel
said on 20/Aug/11
Never at 5'9"!! Met him at Danbury CT theater buyung popcorn in 2010. I am at best 5'8" and I towered over him. We visited for 10 minutes and I praised his career. He liked that. .But he was amybe 6'6" or 5'7" unless he were to wear elevator shoes!
Gerry92270
said on 30/Jun/11
I liked this guy's acting, but he always struck me as a vain man, so he may have worn lifts.
Mr Mayfair
said on 26/Dec/10
He was at least 5'10'' when I ran into him in London a few years back.
jwwjr
said on 26/Jan/09
I met and shook hands with Robert Vaughn,jan.2009.He was shopping in a Conn. retail store.Was wearing sneaker type shoes.Estimate 5 ft.10 or close to it.taller than i thought.
Roger Field
said on 2/Jan/09
I drove Robert Vaughn in a huge black prewar convertible Mercedes in "Inside the Third Reich" (filmed behind the Haus der Kunst in Munich near where Arnold Schwarzenegger lived when I knew him in 1968) in 1981 (released for TV in 1982), directed by Marvin Chomsky. Vaughn was playing a Luftwaffe officer sitting in the back of the car, with the top down. I had been given only 15 minutes to practice driving the car and I popped the clutch by mistake while they were filming, causing the car to jerk, which required a retake, in front of a huge crowd! I remarked to Vaughn, who seemed to me to think that I had a nerve talking to him, that it would have been better if the car had had power steering! He was taller than me at the time, about 5'11'' I would say. Roger Field
Mikey
said on 27/Sep/08
Met him in Ipswich UK 21 August 08 and he looked shorter than my 5'9"
I would say 5'8" could well be right
Marcelo C.
said on 5/Oct/07
For me, he used to look roughly 5´9" in the sixties films and TV serials.
A sort of "Bond look", in a shorter size.
bertel
said on 11/Aug/07
I saw Robert Vaughn today at a movie theater in Danbury CT, and spoke with him. I am only 5'8" and 74 years old as is Vaughn. I towered over him. He only came up to my eyes. I put him at best today at 5'6" or even less. If he were ever taller he would not have shrunk more than one or two inches. I used to be 5'9" and I doubt he was even that tall when he hwas 20 years old.
Bleemo
said on 3/Jul/07
Frank2 and Ray are right, watch the Columbo episode "troubled waters" and you'll see he is only 2 inches taller then 5'6 Peter falk, not a 5'10" bloke by any stretch of the imagination, I miss Frank2 now.
kiefer
said on 17/Jun/07
When he was younger he was a full 5ft 10. In the magnificent seven he was only a little bit shorter than 6ft 2 or 3 james coburn.
[Editor Rob: he is shorter than marc warren in hustle, so probably around 5ft 8 in the final phase of his career.]
Josh
said on 25/Apr/07
vaughn looked the same height as steve mcqueen in bullitt and the magnificent seven so he was round 5ft 9 or a bit over.
but now he could be a little under that.
Brad
said on 23/Nov/06
Yeah, he wears blocks as heels. Had to cast all the regular short actors on U.N.C.L.E., much like Robert Conrad.
JayJay
said on 27/Aug/06
I've just seen Mr Vaughean near Oxford street /approached him to say hello. I reckon he's around the 5'10" mark (OK - his shoes were a bit chunky)- He looked absolutely average to me... (as far as height is concerned of course!)
D. Ray Morton
said on 7/Aug/06
I used to see Mr. Vaughn all the time growing up. I'd put serious dough on 5'8".
Brad
said on 7/Aug/06
5' 8" at Ray Courts' celebrity show. Not a nice guy. Both McCallum & Vaughn are really great actors. I saw McCallum do a play and I wondered why he wasn't bigger in films. Obviously trained by London's finest stage teachers.
Frank2
said on 30/May/06
Robert Vaughn was never, ever 5'10". I've met him, stood right next to him and towered over him and I'm just 5'11".
ForensicNYC
said on 29/May/06
Robert Vaughn with 5'7" Norman Fell...
Click Here
With the MAGNIFICENT SEVEN, second from left...
Click Here
With the SEVEN, third from left...
Click Here
With 5'8" David McCallum and 5'4" Joan Crawford...
Click Here
Lawrence
said on 8/May/06
Bob at his peak was 5'10.
lappers84
said on 24/Mar/06
i reckon he's more 5'8 nowadays as he seems just a little shorter than marc warren(5'9) in hustle
Bill
said on 14/Mar/06
My man from Uncle Episode guide says that Robert Vaughn was 5-10 and David McCallum was 5-9, perhaps a bit of rounding up, for those in the UK check the ITV series Saphire and Steel with McCallum alongside Joanna Lumley 5-8
Frank2
said on 27/Feb/06
Bob Vaughn was an inch shorter than Paul Newman in The Young Philadelphians. I doubt he was ever any taller than five feet eight. I met him about fifteen years ago and he looked to be about that height. back when he did The Man From UNCLE his publicity listed him at six feet. He wore lifts in that series.