Robert Webb's Height
5ft 10 (177.8 cm)
English Comedic Actor know for TV series That Mitchell and Webb Look. In the Guardian (31/7/10) he is quoted saying
"I am 5ft 10in. I vaguely feel that younger people are getting taller, what with their excellent nutrition, the little bastards. It feels like teenagers are always towering over me, but I mustn't grumble"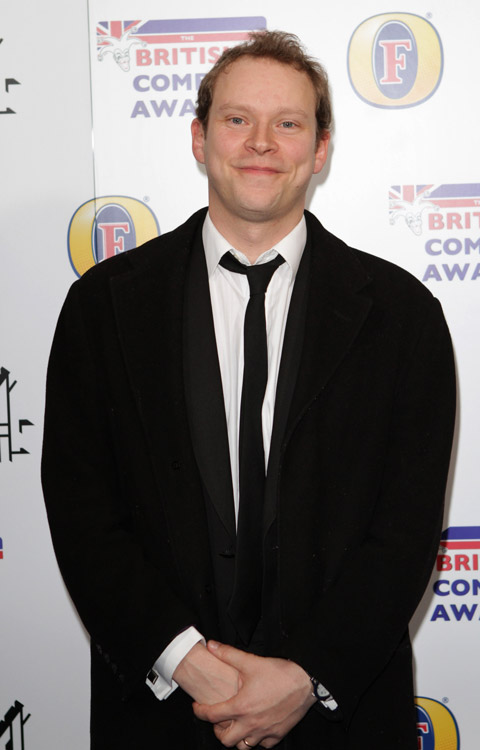 Photos by PR Photos
You May Be Interested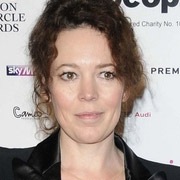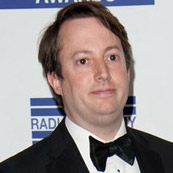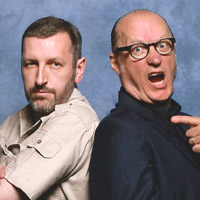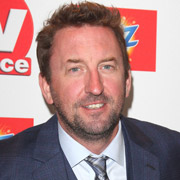 Add a Comment
16 comments
Average Guess (3 Votes)
5ft 10.25in (178.4cm)
Njp
said on 23/Oct/20
Taller. I'd say 5'10.5" met him a couple of times
Chris
said on 5/Feb/17
Might scrape 5"10 or measure 5"9.75 at low but then jack Whitehall should be upgraded to 187cm. Mitchell wears the thicker shoes of the pair in peep show by about a 1/3rd of inch (smart shoe vs adidas skate shoe). About the quote above literally every male I'm friends with is at least 5"11 with lots 6"2 and over. Though it is just mainly a coincidence that they have tall parents.
anon
said on 27/Dec/16
Dc agree mate, I am a legit 5'11.5 weak 6ft guy feel tallish like a decent height sometimes when out in a crowd you dont feel even tall at all though, But I can understand his quote 5'10 is average pretty much in uk or tad above a lot of youngsters are over 6'0 nowadays and even then they tend to wear nike air max trainers or shoes that add a chunk then plus hairstyles etc so will appear taller as you say.
Nowadays most kids grow taller than their parents etc so his quote is bang on sometimes they exaggerate but you dont know in the manner he says it, watching peep show He looks 5'10 looks at least average height
DC
said on 18/Aug/16
John86, I'm about the same height as Webb and noticed the same thing. However, I also noticed the trainers, a lot of these teens wear gives them a few inches advantage...
Me
said on 16/Jul/16
Did an episode with him recently in a new remake of a classic 90s series in Manchester - he's pretty bang on. Small footwear. Matched my height of 5'10.5 in shoes, easy. Stoops too!
John86
said on 31/Jul/14
Any 5'10 male living in Britain and saying they get towered by teenagers all the time is delusional. Sounds like he just remembers the tall ones and forgets the short/average ones, certainly the average fully grown teenager here is no more than 5'10.5" at best.
Bakura
said on 3/Jan/14
@david: Solid 6'2 I'd say, has at least a good four inches on Webb, and towered over 5'8" Jack O'Connell when he appeared in Skins.
jordydecke
said on 11/Dec/13
@rob and anon it's the first episode of series 5, called "Burgling" - check it out. It'll be on netflix and 4od.
jordydecke
said on 15/Nov/13
Mitchell always seems like he'd be taller, but in the peep show episode where the flat gets burgled the two are standing facing each other and Webb looks to have an inch or so on him, which surprised me as I always thought Mitchell would be taller.
Will David Mitchell be added to the site at all?
[Editor Rob: if I can watch this episode maybe it'll be a good idea before adding him]
lelman
said on 11/Nov/13
Rob, would you say this puts David Mitchell at about 5'9.75"? They look very close in height, but Webb often edges him out, in my opinion.
[Editor Rob: they are pretty close, mitchell could be a little less.]
MoJo
said on 25/Nov/12
Sounds about right. He's on the tall side of average for the UK
Godred
said on 18/Nov/12
@Colie - How so?, Mitchell and Webb always look average height.
Colie
said on 11/Nov/12
He seems so much taller than that.
MaskDeMasque
said on 3/Aug/12
big fan of peep show, he looks 5'10.
benj
said on 23/Jan/11
Standing next to him some years ago at a peep show related event he seemed more like 5'11 to me but i imagine he knows himself better than I.
G-MANN
said on 4/Jan/11
I wouldn't have thought he was quite this tall, I'd guess more like 5'9". Matt King (Super Hans in Peep Show) is supposed to be 6'2" and he always towers above Webb. David Mitchell always looks the same height as him.