Robyn Lawley's Height
6ft 2 (188 cm)
Australian fashion model. On her talent agency she was described as:
"Height: 183cm/6'0" Dress: 12-14 AUS Cup: D Bust: 107cm/42" Waist: 81cm/32" Hips: 107cm/42" Shoe: 9.5 AUS"
Robyn herself has mentioned numerous times on twitter her height:
Yo @Wikipedia someone keeps changing my height I'm 6ft2 and proud!! I didn't eat all that hormone filled chicken for nothing hahah joking
At 6ft2 I've come a long way into accepting my height & size is a unique gift.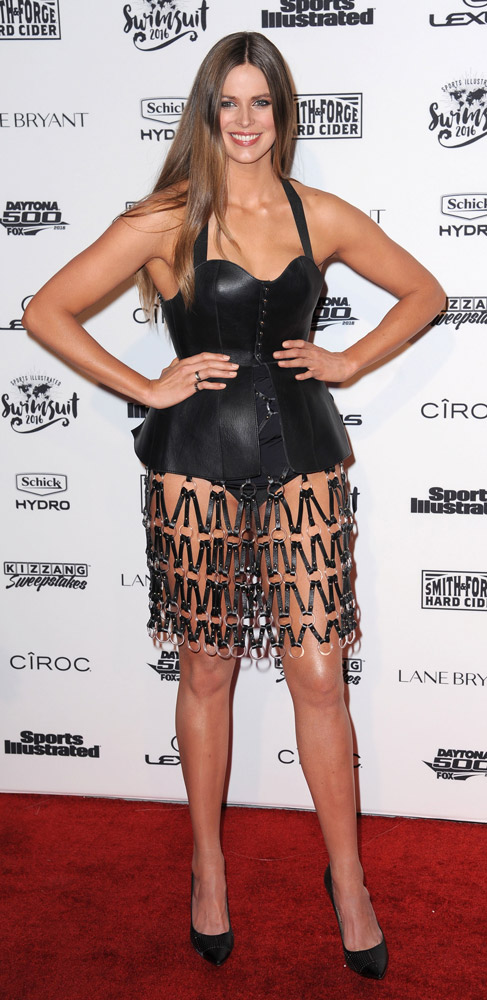 Photos by PR Photos
For years being 6ft2 and a size aus 14-16 meant I was completely excluded from pretty much every fashion label
I'm 6'2 and a half. Her dad is 6'7. She's going to be tall.
You May Be Interested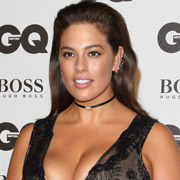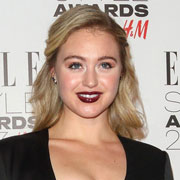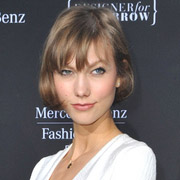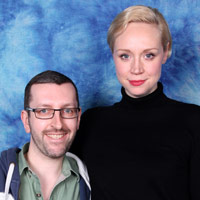 Add a Comment
39 comments
Average Guess (40 Votes)
6ft 2.26in (188.6cm)
Allie
said on 21/Aug/20
To those who said her head looks "small", I think her head looks "small" in comparison to her body because of her weight/frame.
I doubt her head would be much smaller than similar height women.
Nik Ashton
said on 20/May/20
@ Christian 6'5 3/8" - Not really if everyone is
equally proud of their height!
Christian 6'5 3/8"
said on 19/May/20
@Nik
But don't you also say that no height's better or worse than the other, and that height has no bearing to a person on the inside? (which I agree) So it's a contradiction to then say that we should be proud of our heights.
Malik
said on 3/Sep/19
rob, who do you think is taller between her and karlie kloss? i know that they both claim 6'2

Editor Rob
Both can look roughly similar, though I still give Robyn an edge on Karlie
PAN BERRY
said on 30/Dec/18
6'2.25" at 188.5 cm, I can't see her under that !
Nik
said on 7/Dec/18
I am glad that Robyn Lawley is 6'2" and proud, she should be!
Arch Stanton
said on 6/Nov/18
Now this is a truly good looking girl and model material, not Noel Gallagher's daughter LOL.
Click Here
Genes work in funny ways look how short Hoff's daughter looks next to her, you'd think with a father like the Hoff his daughters would be close to 6 ft.
Junior Hernandez 1990
said on 6/Oct/18
Shes no more a plus size model but not that skinny type but can be described as slim. Look to me she have drop at least 30 pounds of weight over past 3 years.
MAD SAM
said on 19/Jun/18
She can be over 2 metres in heels, damn ! 189 cm btw
jesse
said on 27/Jul/17
ive seen a few pictures of her and i thought she was a solid 6' or 6'1 not 6'2 but i dont know
even
said on 17/Jul/17
6 foot 2 ( at least ) , 150 pounds ( at least )
even
said on 7/Jul/17
the real 6 foot 2 woman
even
said on 6/Jul/17
6 foot 2 minimum
JasonRoy
said on 15/Jun/17
@Editor Rob: I have seen her in videos. I am more curious about her weight. Sharapova is of same height but she has different body. What could be Robyn Lawley's possible weight?
Editor Rob: she could be 190 pounds.
insomniak
said on 27/May/17
I find it a bit odd that a female model has a bigger waist than me and I'm not only taller but a male.
Allie
said on 9/Mar/17
If she had the standard 34-24-34 measurements desired in the fashion world at 6'2, it would look too lanky. But because she's much taller but weights a decent weight for her height, it suits her. I can see why models over 6'0 are less desired.. with the standard measurements in the industry, it would look kind of awkward.
S.J.H
said on 14/Nov/16
Huge girl.. Thought of at least 6'1
Christian-196.2cm (6ft5.25)
said on 2/Nov/16
Rob, why did her talent agency downgrade her to 6ft?
Editor Rob: sometimes these agencies list females at a maximum like 6ft, they did it with I believe Sharapova and Karlie Kloss too.

incidentally she also claimed 6ft 2.5, which is a very tall height.
Rampage(-_-_-)Clover
said on 18/Aug/16
Rob, did you upgrade her?
Editor Rob: not on here, she was given her claim.
Adam
said on 30/Jul/16
Rob you should definitely downsize her, she isn't 6 ft2 more like 6ft.
Omar
said on 29/Jul/16
How tall is Everest ?( her partner)
Aza
said on 29/Jul/16
Her head looks small in comparison to her body proportions. Looks over 72 inches to me.
Carlos Tdad
said on 28/Jul/16
Very pretty girl but she needs to put in some more work in the gym.... Love her height though!!!
The Man
said on 28/Jul/16
Why is it that extremely tall women have broad shoulders and a horse-like face about them? Not saying they're ugly or anything. Look at your typical female basketball and volleyball players and you'll see what I mean.
mrtguy
said on 28/Jul/16
wow she must be 6'5'' with heels
184guy
said on 27/Jul/16
Her shoulders are a bit stange,but I won't take problems with her :D
Dan
said on 26/Jul/16
Arch Stanton, you do realise that all men don't have the same taste in women do you? I don't find her attractive at all, like I said her body looks out of proportions to me. Accept the fact that your taste in women are not shared by every single other man on the planet. Her body is huge and her head looks tiny, bwark.
lazare
said on 26/Jul/16
Near Carson Daly they have the same height but I can't say if she has heels or not
Random
said on 26/Jul/16
Tall and hot ..... 6'2" - wow!
Leonardo
said on 25/Jul/16
Awful height, giantish.
4'9 girl is better clearly! D:
G
said on 25/Jul/16
She's got a small head for that body. I guess I could see her being 188 with how she looks in this picture, but her talent agency is probably far more accurate in her measurements than she is. Especially since we know how people like to embellish their height.
184guy
said on 24/Jul/16
I don't personally think that her body is out of proportions
Crane
said on 24/Jul/16
What a beauty freak! On high heels she could even surpass my height!
littlesue
said on 24/Jul/16
Tall girl, nice figure
Arch Stanton
said on 24/Jul/16
This is like the female equivalent to 6'7-6'8 for a guy, and how often would you see a guy that height who is handsome? Pretty much never...
Arch Stanton
said on 24/Jul/16
Are you kidding Dan? She looks incredible, about as near to perfection as you can get. Australians really do seem to have some of the most striking looking people! How many women are there this tall with a face like that?
Random
said on 23/Jul/16
She seems shorter than 6ft 2 in my opinion.
Dan
said on 23/Jul/16
Very pretty face but I find her body really out of proportions...
The Man
said on 23/Jul/16
Why was she only 6'0" according to her talent agency?