Rockmond Dunbar's Height
5ft 9 ½ (176.5 cm)
American Actor known for roles in tv series Prison Break, Sons of Anarchy and Terriers. In film he can be seen in Kiss Kiss Bang Bang and Alien Raiders.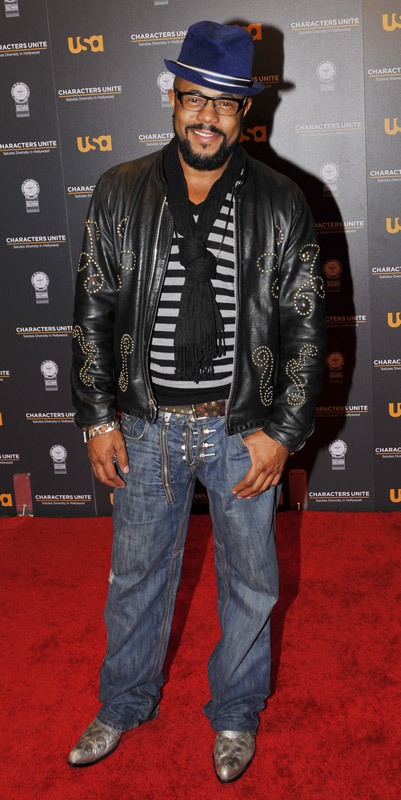 Photos by PR Photos
You May Be Interested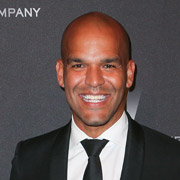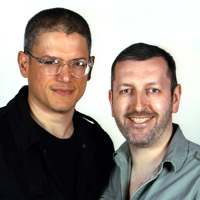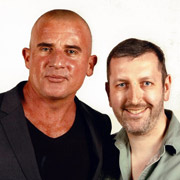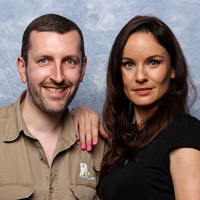 Add a Comment
34 comments
Average Guess (15 Votes)
5ft 9.72in (177.1cm)
slim 6'1
said on 22/Jan/21
176cm, not sure between him and nolasco who'd be taller by the mm!
Slim 6'1
said on 3/Aug/20
176/177cm
Editor, who would be taller between this guy & Amaury NOLASCO?

Editor Rob
It can be tough on the show to say for sure.
Jkiller
said on 12/Mar/20
This guy always looked 176cm (5'9.25) in Prison Break.
Miiiiiiighty_-
said on 25/Feb/19
How can you have this guy at 176.5 and Simon Baker at 176 ?
Dunbar consistently looks an inch taller in Mentalist.
Confirms that Baker is 5'9 at best or Dunbar wears lifts.
I'd say Dunbar is low 5'10 ( 5'9.75? ) and Baker 5'8.75ish
Dennanz
said on 10/Oct/18
Looks very average height on PB around 5'9.5 maybe 5'9.75.
Faza
said on 24/Feb/18
Dunbar at 5'9.5 is fair seemed to edge out theo rossi on sons of anarchy. Rob any idea on the height of Ray Mcginnon who played lincoln potter on the show not sure if your familiar with him?
Psychedelic Earth 187
said on 11/Jan/18
Rob mate, do you agree 177cm is arguable?
Same height as Amaury Nolasco.

Editor Rob
Both of them are arguably going to measure within about 1/4 inch of each other.
Slim 186
said on 10/Dec/17
177 Cm is a strong possibility. He looked identical to height with Amaury.
Andrea
said on 16/Jun/17
He can look anywhere from 5'9 up to 5'10 on PB, at times. 5'9.5 seems a good shout!
Realist
said on 16/May/17
I thought he was this height because he never looked tall before.
Astaroth
said on 19/Dec/16
Do you think he wore lifts in Sons of Anarchy?
Rampage(-_-_-)Clover
said on 7/Sep/15
Could look 5ft10 on Prison Break.
Key
said on 4/Sep/15
At first I'd downgrade him. But he was taller than Michael Raymond James by about 2 inches. So I think this is right!
Ed
said on 10/May/15
I'd actually say more 9.75 than 9.5 but close enough.
Joe
said on 25/Jan/15
Slightly taller than Theo Rossi on SOA 177cm sounds right.
Dmeyer
said on 8/Dec/14
Looked exactly that on prison break
cole
said on 13/Oct/13
177 cm range is a good shout for Rockmond. The only thing is I thought he could look within range of Charlie Hunnam on Sons of Anarchy at times. Maybe that was because of Charlie slouching and Rockmond having a little boot-help?
Dmeyer
said on 8/Sep/13
177cm is good listing
nop
said on 12/Jan/12
there is NO way he is ft10. on prison break he looks an inch shorter than amuary nolacso (1.77) so he must be like 5f9
dmeyer
said on 11/Jul/11
5 ft 9.75 fits this guy , he can look 5 ft 10.5 when in biker boots , he looks a hair taller than 5 ft 9 knepper and similar to 177cm nolasco is 177 cm possible rob anyway 5 ft 9.5-10 covers him
johan
said on 18/Jun/09
he is shorter than both nolasco and knepper in prison break, 5'9 max, since nolasco is 5'10 and knepper is 5'9.5
Mahone
said on 11/Jun/09
This guy is clearly shorter then Nolasco, just watch the last few episodes or look at any pics with them together. 5'9 max.
Hugh 190cm
said on 17/May/09
5ft10ish is about right. Loved this guy in Prison Break.
Caesar
said on 14/Oct/08
Dunbar was shorter than Nolasco in season 1 by nearly an inch.
dmeyer
said on 10/Feb/08
5'9.75 could fit him looking 5'9 with bad posture and looking 5'10.5 with biker boots like in season 2
dmeyer
said on 31/Jan/08
is 176 possible for him
[Editor Rob: 177 is possible, he has a look of laid back posture I think.]
dmeyer
said on 30/Jan/08
i could by 5'10 with awful posture look 5'9 ,but he rarely looks a full 5'10 ,thank you tob
dmeyer
said on 29/Jan/08
i would say 5'9.5 for this guy ,he look barely as tall as nolasco about the same as knepper ,rob you are way too generous he even looks 175 cm in some pics
[Editor Rob: he could be, maybe knock 1cm off.]
dmeyer
said on 29/Jan/08
in season 1 he looks about 176 cm ,rob are you sure he is as tall as 179 ,i doubt he is even 178
dmeyer
said on 9/Nov/07
in season 1 he look exactly the same as 5'9 knepper he didnt look even clause to 5'10 looked about 176 cm in season 1 but then in season 2 he looks
dmeyer
said on 17/Oct/07
he can look 177 and 178 in pics in season 2 can apear 179 on the show 5'10 flat might be close looks very similar height with nolasco and wade is the opsite he looks bigger outwith the show
dmeyer
said on 17/Oct/07
5'10.5 fits him good thats wath he looks in prison break and thank you rob
Stiffelio
said on 17/Oct/07
Thanks for adding this guy, Rob. I basically agree with his height although he could be a little shorter, say 5ft 10in. He looks just a little taller than Amaury Nolaso and a bit shorter than Wade Williams.
[Editor Rob: if he's shorter than treat in heartland he could be 178, although I don't think this is a guy with good posture.]
Australian Viewer
said on 19/Mar/06
Now this is a real man that tackles the heights of life head on without pretensions and the luxury of high heels. It is the talent and ability of a person that makes him/her into a celebrity and not his/her stature. Interviews from Bono to Kerry Packer are no big deal for this big person. G'donya!