Romee Strijd's Height
5ft 11 ¼ (181 cm)
Dutch fashion model. She claimed in a vlog
"I'm 181cm"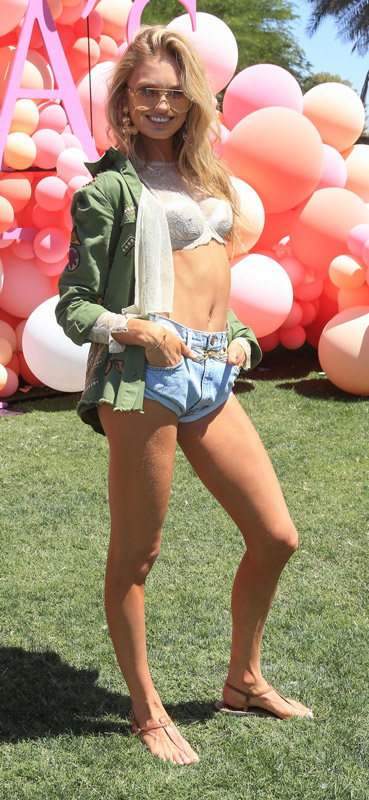 Photos by PR Photos
You May Be Interested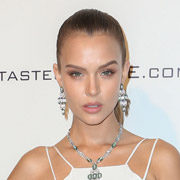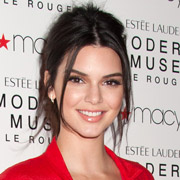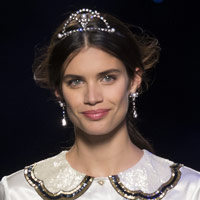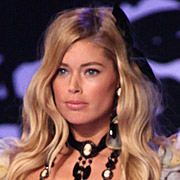 Add a Comment
38 comments
Average Guess (60 Votes)
5ft 11.01in (180.4cm)
Black
said on 4/Mar/20
sorry rob she is absolutely not 181, maybe 178/9 but not 181!!!!please change it!
Kaila
said on 21/Feb/20
I have seen here on pictures standing next to Adriana Lima who isn't any taller than 174 cm .She towers Adriana about an inch and half. Her max. height is 178cm . Her claiming 181cm is exaggerated .
koshkoff
said on 4/Jul/19
Romee is a genuine 5'11, Josephine Skriver is a weak 5'10
khaled taban
said on 2/Jun/19
She is 180cm.
Oliver
said on 1/Nov/18
If Romee is 181cm, then Josephine Skriver is no more than 178cm.
Romee looks at least 3cm taller.
Nik
said on 17/Aug/18
She is very honest!
nas
said on 9/Aug/18
she is around 179 and 180 cm .rob put their weight too
Allie
said on 15/Apr/18
@Kevin - Those are probably her older stats when Romee started modelling at around age 15.
She looks around 180 cm with her boyfriend, he once said he is 2 meters, but also said that translates to 6'5 (which is obviously wrong).
Click Here
joan
said on 15/Apr/18
She completely destroys josephine's 5'11' claim.
kevin horst
said on 14/Apr/18
In some websites romee is stated 177 cm and josephine is 180 cm. It's strange because romee is taller than her and just little bit shorter than lais. I think romee is 181 cm.
anonymous123
said on 15/Jan/18
Definetely a good height. I met her in person and she really is this tall. I'm Dutch and it is quite common for women to be this tall. The Dutch people are the tallest people in the world. The average height in the Netherlands (especially younger generations ) is 170 or 5'7 and above. This is the perfect height for her :)
Don Julio
said on 15/Jan/18
Very thin but she is not in the solid 5'11" range, barely 180cm
Tunman
said on 7/Nov/17
Yeah,anonymous,dutch at 5'11-11.5" makes sense,I also heard 185 in the media but it's definitely a joke for any country.
@Allie
Sure it is.5'10 for women and 6'3 for men?lol.I read that the Dinka were on average 182,6 before the war and subsequent displacing of peoples.Near 6' is quite believable,it's allegedly due to the climate,heard that they also tend to have thin bodies,somehow like the Kenyan Masai tribes.
As for Dinaric Alps,I never read 6'2 but 185,6 which is believable BUT 1)the sample was roughly 2700 young persons and 2)They were students with obviously higher living standards.6'0 or even 6'0.25" is possible for them if you took a representative sample but no more.
Just take the example of Lithuania:some listing gave them 181,3cm which is unlikely,however conscripts BOTH URBAN AND RURAL were measured respectively at 178,4 and 176,2 (177,2 for all youngsters)and it was a fair number if I remember.
Allie
said on 6/Nov/17
@Anon - I just heard it but yes it is likely a myth.
I also heard a rumor of the 6'2 alps stuff but that seems too high. Anyways, yes Netherlands average height can't be super far off from say England.
As for Romee, Although there are many women out there who are 5'11, she is still above average. .
Sandy Cowell
said on 6/Nov/17
@ anon176 - Love it! 👍 😉
Anonymous
said on 6/Nov/17
Yes, there is some tall tribes in Sudan or other parts of Africa but far from 6'3 average. Never head this. Also this 6'2 average in dinaric alps, but it's seems to be most likely a myth again.
But what is sure is that Netherlands average is Nothing above 182cm.
Allie
said on 6/Nov/17
Her bf can't be 6'2-3. His forehead and eye level is not that small and He looks 6'5ish around her and the other angels. When he was wearing dress shoes and she was wearing heels that would her around 6'2 she was still like 4 inches, maybe a tad more shorter.
Anyways, Josephine needs to be downgraded to 5'10.5 imo and the tallest people by average in the world will more likely be from a small tribe/group of people not many people have heard of. Because when you're population gets bigger they'll be much more genetic diversity than a small group of people cut off from most of the world.
In fact I heard it was a small tribe in Africa where studies showed that the average woman was around 5'10 and 6'3 for men.
Anonymous
said on 6/Nov/17
Yes 6'2 was maybe a bit low for her boyfriend, but 6'4 can be right. 6'5 should be the maximum. ).
Anonymous
said on 6/Nov/17
Yes, I agree Tunman, 170 as average seems really tall. Especially if we consider that 170 is the starting height for modelling. Here in France it's about 5'4. I'm not estonian, never went there I just saw it on a media (not a forum or Something that try to be serious). Where I live it's full of Dutch people, and they don't look tall as what I can hear on internet. They can look 5'11/5'11"5 as average (already very big).
anon176
said on 6/Nov/17
Baltican women the tallest? Nonsense! If their men are of average height why should their women be exceptionally tall? That's fake news... or monkey studies...
By the way Skriver looks at most 5ft 10 with Romee. And yeah Tunman a woman of that height can't weigh under 125 - female body needs at least 10-13% body fat. With 115lbs the only place she would run is the hospital...
Tunman
said on 6/Nov/17
@Anonymous
Tallest women are in Estonia?Never heard of that really.The average for guys there is allegedly 5'10.5",so women must be like 5'5.5"give or take a fraction.Height in Baltic States is quite normal compared to other European countries,likely in that 5'10-10.5"range for young generation.One source mentioned that latvian women were the tallest at 170 but I doubt it.I mean this would make latvian men at least 6'on average.Btw are you estonian?if so,maybe you know if living standards did rise significantly there or did not since 1990's?Always a chance that they have potential for further height growth.
@Nona
Only 115?Would have rather said around 125 imo,which is still very thin
Allie
said on 5/Nov/17
I've watched more of her vlogs and looked at pictures lf her and her boyfriend and he does actually look 6'5.
Slim 184
said on 5/Nov/17
Somewhere between 180.0-181.5.
Nona
said on 5/Nov/17
Nice height but way too thin....she doesn't weigh more than 115 lbs
Anonymous
said on 5/Nov/17
and her boyfriend can look about 6'2-3 next to her
Anonymous
said on 5/Nov/17
for me the 180 listening was right.
Anonymous
said on 5/Nov/17
average in Netherlands is 182 for male and 167-8 for female, tallest women are in ESTONIA. Stop with that stupid myth please, that's absolutely wrong.
MaryAnne
said on 5/Nov/17
Josephine seriously needs a downgrade!
Allie
said on 5/Nov/17
In Netherlands you will probably see more 5'11 or taller women then in other parts of the world but its not super common.
Tros
said on 5/Nov/17
Josephine Skriver can't be 180 cm if Romee Strijd is 181 cm. Something is wrong. Look:
Click Here
I would say that Romee is approximately 183 cm and Josephine - 178 cm.
Tunman
said on 5/Nov/17
Her boyfriend looks more like 6'5 weighing around 200-210Lbs.Perfect body that could attract many girls,the rare couple that makes the average 5'9 quite hateful,insufficient anyways(to make everything clear,I didn't say inferior,just less desirable for tall women)
MIncer
said on 5/Nov/17
@anon176
What,s wrong with her face?
Tunman
said on 5/Nov/17
Hans Meiser said on 4/Nov/17
Rather common to see a Dutch woman over 180cm. Makes me feel short with my 182cms xD
Not that common,5'11 is a solid 5"over average for young dutch women likely 6"for overall average.Would have thought it's a very tall height even there,the equivalent of 5'10 in US/UK.
jajamen
said on 4/Nov/17
rob,how tall is her boyfriend you reckon?
Editor Rob: not as tall as that 200cm claim, probably a few cm under that.
Hans Meiser
said on 4/Nov/17
Rather common to see a Dutch woman over 180cm. Makes me feel short with my 182cms xD
Sandy Cowell
said on 4/Nov/17
I can't dispute that MaryAnne! Romee can have a super tall 5ft11.25!
anon176
said on 4/Nov/17
Click Here
I'm not so happy with her face but definitly a nice body. Thigh gap / slim waist / wide shoulders...
MaryAnne
said on 4/Nov/17
At last, beautiful Romee has a page on celebheights.com! She has only 1 cm less than Lais ;) She is super tall and beautiful!