Josephine Skriver's Height
5ft 10 (177.8 cm)
Danish fashion model. On her twitter she once mentioned her height, claiming to stand
"180 cm and if you are American I'm 5'11"
.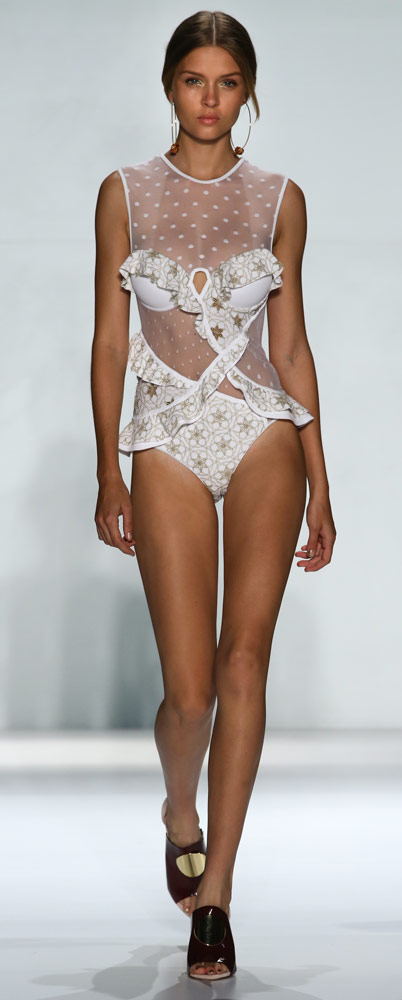 Photos by PR Photos
You May Be Interested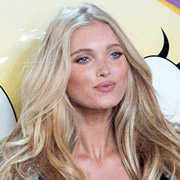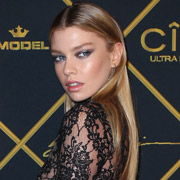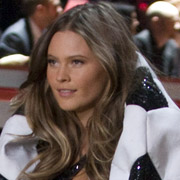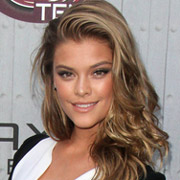 Add a Comment
34 comments
Average Guess (36 Votes)
5ft 9.89in (177.5cm)
Peter Sun
said on 24/Sep/20
I am not really sure about her height. But in one video I saw of her and Jasmine Tookes(5'9) standing together, she appears to be marginally taller than her. She could be in the range of 5'10-5'11. Maybe she is 179.5 and they just round up her height. So Imma put her at 5'11 then.
Lina Santorino
said on 4/May/20
Rob, I think she is not 1,80 m (5'11) as she claims but 1,75 m (5'9) or around. Look at this photo with Lais Ribeiro:
Click Here
What do you think?
Iman Ahmad
said on 8/Sep/19
I Guess She Is 177,4 cm Barefoot , She Has 177,4 cm Body , A Pretty Woman ,
Jac
said on 27/Jan/19
This is a picture Josephine with 5'11" Romee
Click Here
Based on this picture she is only 5"10" and 5'10.25" at most.
Oliver
said on 12/Jan/19
Click Here
Rob,could you take a look at this?
Do you think there could be only 1.25 inches between Lais and Josephine? I do think Josephine is not over 5'10 after seeing this.
Thank you.

Editor Rob
There could be near 2 inches between them. I think Skriver's 180cm claim has always been optimistic. From all we've seen over the years, I think 178 is the highest I should go with.
Oliver
said on 17/Aug/18
I wouldn't argue as low as 175cm but it's very possible that she might be 177-8 cm range. Many models like Gigi Hadid, Kendall Jenner, and Taylor Hill are 175-6 range but they re now listed at 179 cm on google. Agencies always add 2cm to female model's heights unless that girl is over 180cm.
Nastaran
said on 15/Aug/18
She is max 175 cm nothing more nothing less
nas
said on 9/Aug/18
she claim her height 180cm but its not true.she is not as tall as romee .she is shorter than her about 5 cm so i say she is around 175cm not more than this
MaryAnne
said on 12/Nov/17
This fits her more than her claim 5'11.
Oliver
said on 11/Nov/17
Rob,she looks one good inch shorter than Romee(5ft 11.25). So,she may be just 5ft 10(although she claims 5ft 11). Kendall Jenner(5ft 9.25) and Zendaya(5ft 8.5) also came out with 5ft 11.
Can you pls reply?
Editor Rob: I can see 5ft 10.5 as possible for her.
MaryAnne
said on 6/Nov/17
Bad news for Jo-jo! After Romee's appearance she is about to get a downgrade! It won't hurt,honey! :D
178-179 actual height for jojo
anon176
said on 6/Nov/17
Under her claim next to Romee Strijd
LLK
said on 5/Nov/17
She is definetly NOT 5'11. 5'10 max!
The Man
said on 4/Aug/17
Big Rob, check this out
Click Here
Her height is questionable, your opinion? My guess is 5ft 9.75in
Tai
said on 17/Jun/17
How tall you think his boyfriend alexander deleon is?
Height Observer
said on 16/Jan/17
she is shorter than lindsay ellingson which is stated as 179 cm by you rob
kiki
said on 20/Jul/16
She looks sooo old in the face can't believe she is only 23
Mini
said on 12/Jul/16
I don't like her face she look old to me, but her body is amazing, i saw her, my is 5.11'5 boy, she was shorter then me.... over 5.10
5.5-5.9 ideal height for girl, 5.11+ girls look more manly, masculine...
lazare
said on 11/Jul/16
The report of modeling and height is weird. I known few men who have succeeded, for some I'm sure they are the height that gives them agency to others I have big doubts. Yet they are in the same agency.
Johan
said on 6/Jul/16
Strongly disagree. Some of the most desirable women in the world are 5ft 8- 5ft 10 range .
5ft 11 for a woman is 6ft 4 for a guy so its very tall. Not many people have good proportions at those heights and over. They tend to look "stretched out" and personally I don't find that attractive. There are exceptions ofc Leo , look at some of the womens volleyball teams...women who are 6 ft 4 or 6ft 5 I wouldn't say no .
Leo
said on 5/Jul/16
Good height for a girl (5'5 to 5'7.5), some few until 5'8.5 (it depends of the body)
Very few girls until 5'9.25 but, more? It is unfeminine and looks bad.
Johan
said on 1/Jul/16
Good height for modelling or some sports but outside of that i'm not so sure. Women who are legit 5'11" + tend to look over stretched and out of proportion so I wouldn't say it is optimal at all.
Many agree that 6'2" is perfect height for a man, a woman is 5'9" in comparison. Thats also my opinion 5ft 9 is the perfect height for a woman.
Anything between 5'5"-5"10" is good for dating as it is somewhat average and somewhat tall. Extremes only ever appeal to a minority and this has been proven in numerous studies.
1997
said on 30/Jun/16
she is over 5'10.5, but look so much older then her age in person...
Leo @ from 5.7 to 5.11 good height for girls,
Allie
said on 27/Jun/16
I'd kill to be 5'11 or 6ft tbh. I think her heights fine, maybe 5'10.5 is closer..
James
said on 26/Jun/16
1cm downgrade Rob?
Marianito10
said on 26/Jun/16
"bad height for a girl" What are you saying Leo? If you don't like tall girls that's your problem... She looks divine to me.
MaryAnne
said on 25/Jun/16
Bad height for a girl? Nowadays even girls (like me) would die for only one inch. She has super cool height.
Leo
said on 23/Jun/16
5'10.5, bad height for a girl.
Alex
said on 23/Jun/16
She looks more 178-179 cm.
Allie
said on 22/Jun/16
An agency actuslly in Denmark (that's what ".dk" stands for right?) actually has her at 179/5'10.5 as well.
Arch Stanton
said on 22/Jun/16
She is nice, she looks like a cross between Rosie Huntington and Rachel Weisz!
James
said on 21/Jun/16
Not quite imo, perhaps 179
MaryAnne
said on 20/Jun/16
Second tallest vs angel at The moment : ) gorgeous gal