Stella Maxwell's Height
5ft 8 ½ (174 cm)
Belgium born British model. In her earlier career her agencies described her both 5ft 8.5 and 9.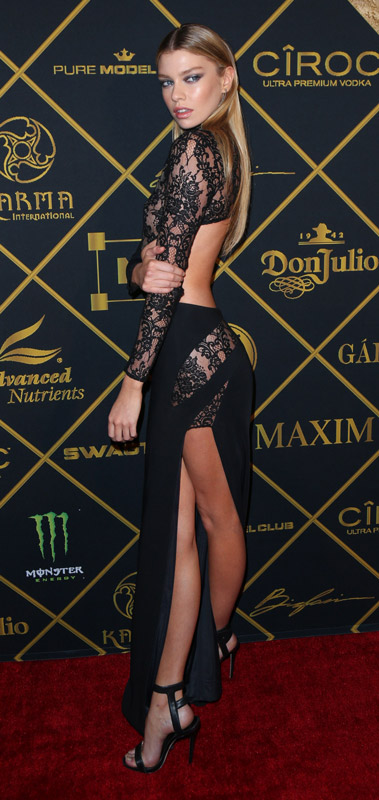 Photos by PR Photos
You May Be Interested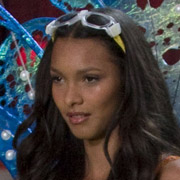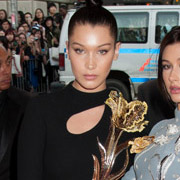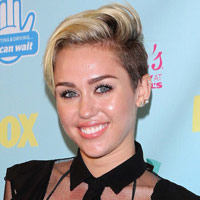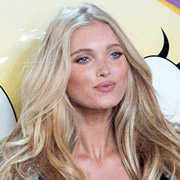 Add a Comment
30 comments
Average Guess (48 Votes)
5ft 7.71in (172cm)
Rhi
said on 22/Nov/19
I would say 5"7 to 5"8 as her height difference to a 5'3 women is similar to me & my mum.
MaryAnne
said on 31/Mar/19
5 feet 7 and half inches tall.
Megan
said on 17/Feb/19
If Kristen Stewart is 5'3.5, how is Stella 5'8.5?
Click Here

Editor Rob
She can look 4 up to 5 inches taller than Stewart. 5ft 8.5 I think is the most I would argue, even 5ft 8 flat is possible.
Oliver
said on 24/Nov/18
Click Here
Hello,Rob.
How tall do you think Stella could be in those heels? Hers look bigger than Romee's ones.

Editor Rob
6ft to 6ft 0.5 range, I think they look close to 2cm more thick.
Oliver
said on 28/Oct/18
Hello,Rob.
What do you think of my last comment?😁

Editor Rob
At that moment she looks 5ft 7.5, but I don't think any less than 5ft 8 for her.
Oliver
said on 10/Oct/18
Rob,are you sure Stella is 5ft 8.5?
I think she is 5'8 tops because she looks a bit shorter than Bella here.
Click Here
nas
said on 9/Aug/18
i guess she is 171cm .but i dont know why they do not say true about their height
georgia
said on 29/Jun/18
If you look at one of the latest pics on VS instagram, there's one where both Stella and Taylor Hill are standing next to each other in front of (hotel?) doors. Stella is to the right on her tip toes and she's the same height as Taylor, who's standing normally. If Taylor is 5'10 (which I doubt) how tall is Stella?
Click Here
Nik
said on 26/May/18
This is a good listing!
Tripp
said on 25/May/18
She is 172-172 max. Just Search Barbara and Stella. U can see tons of photos. And alwas really smilar.
Morgan
said on 1/May/18
She's a couple inches taller that Kristen Stewart. Kristen is 5'6
paulo
said on 17/Dec/17
Not so sure but..170
Suzanne
said on 8/Aug/17
She is 172 max
oliver
said on 20/Apr/17
5'8 would be more realistic.
Minja
said on 5/Apr/17
Click Here
with lily depp - 5ft 3in, stella is 5.7'5
96
said on 24/Mar/17
She is as same height as Sara over 5.7
MaryAnne
said on 3/Feb/17
If Bella has had a downgrade, she should have it too!
Frida
said on 1/Feb/17
She is 5,7(((5'7.5 MAX
Bammer
said on 12/Dec/16
She's not 5'8.5" she's max. 5'7.5"
Alicia
said on 2/Dec/16
If she has been listed by her agency as 5'8.5", there is a big chance she is shorter. Seeing her with other models I would give her anything between 5'7" and 5'8".
anon
said on 25/Nov/16
Can look as low as 5'6.75" sometimes. But probably somewhere in the 5'7" range.
Frida
said on 21/Oct/16
Click Here
with Sara Sampaio who is over 5.6-5.7. So.....I think she's probably no taller than 5ft 8
Rosie
said on 15/Sep/16
How tall can be Stella with this shoes?
Click Here
Editor Rob: hard to see the style, but over 6ft possibly
Ariana
said on 14/Jul/16
In the recent pictures with her and Bella, (July 13th) she looked about 2 inches at the most shorter than her, yet Bella is listed here the same height as her, even though it could be the shoes that can create a difference. I would say she's 5'6.5 the least, or 5'7.5 or 5'8 if we're really pushing it.
Antje
said on 24/Jun/16
She is shorter than elsa hosk, rob
How can she be 174?
Allie
said on 16/Feb/16
@MaryAnne - I def think that they're grooming Taylor Hill to be the next Lima or Candice. But as for Stella.. I remembered how someone said that she and Barbara P look so much alike. I think they should've hired Barbara instead.. Barbara's even younger as well believe it or not!
I feel like never see Barbara for VS again after the Bieber incident (can't be a coincidence that after she's caught and rumored "dating" JB she stops with VS) :(.
As for Stella.. if she looks 5'6.5 with Sara but other times can pass off as 5'8.5-5;8 I think a weak 5'8 (172 cm) maybe the best height for her..
MaryAnne
said on 15/Feb/16
@mar and @Jeffrey, You guys are actually right. She look so petite near the other models and she really has a beautiful face... is stunning but she doesnt fit the VS angel. Being a VS angel is a great deal...She looks so ''teen''. She could work with pink but not a contract model. I want to be optimisic... In a few years, she will get the look of a woman and she will be great ;) Maybe she will be the next Rosie with huge success who knows? I'm pretty sure Taylor Hill is the biggest deal.. New Lima?
Jeffrey
said on 13/Feb/16
She is definitely not 5'8. Just look up Ellie Goulding and the Weeknd and you should be able to find a picture of the VS models lined up and some of them have Stella in between Monika and Taylor. Monika is 5'10, so with her 4 inch heels, she is 6'2. Stella is wearing 3 inch heels and only comes up to right below Monika's eyes. As a rule of thumb, a 6 inch difference is where the head of the shorter person is right below the eye and a 5 inch difference is where the head and eye are the same level. This would mean that Stella and Monika have a 6 inch difference which would put Stella at 5'8 in heels. I believe that she is 5'5-5'6.
mar
said on 13/Feb/16
here she is top left. shorter than all the girls in the pic.
Click Here
here she is in the top right. shorter than all the girls except for sara sampaio (2nd left)
Click Here
Click Here
top right
Click Here
here with former girlfriend miley cyrus. miley is in heels but stella is quite shorter than her
Click Here
rob, don't you think she is closer to 5'7"?
MaryAnne
said on 10/Feb/16
I posted a picture in Sara's page in that picture surprisingly she looks shorter than Sara but other times she hits 5'8-5'8.5 range. It is true for her.