Ron Glass Height
5ft 11 (180.3 cm)
American Actor, best remembered for playing Det. Ron Harris in Barney Miller and Shepherd Book in Firefly. These photos were taken in Glasgow at a Starfury Conventions event in early 2007, I had about 1/3rd inch more thicker sneaker than Ron that day.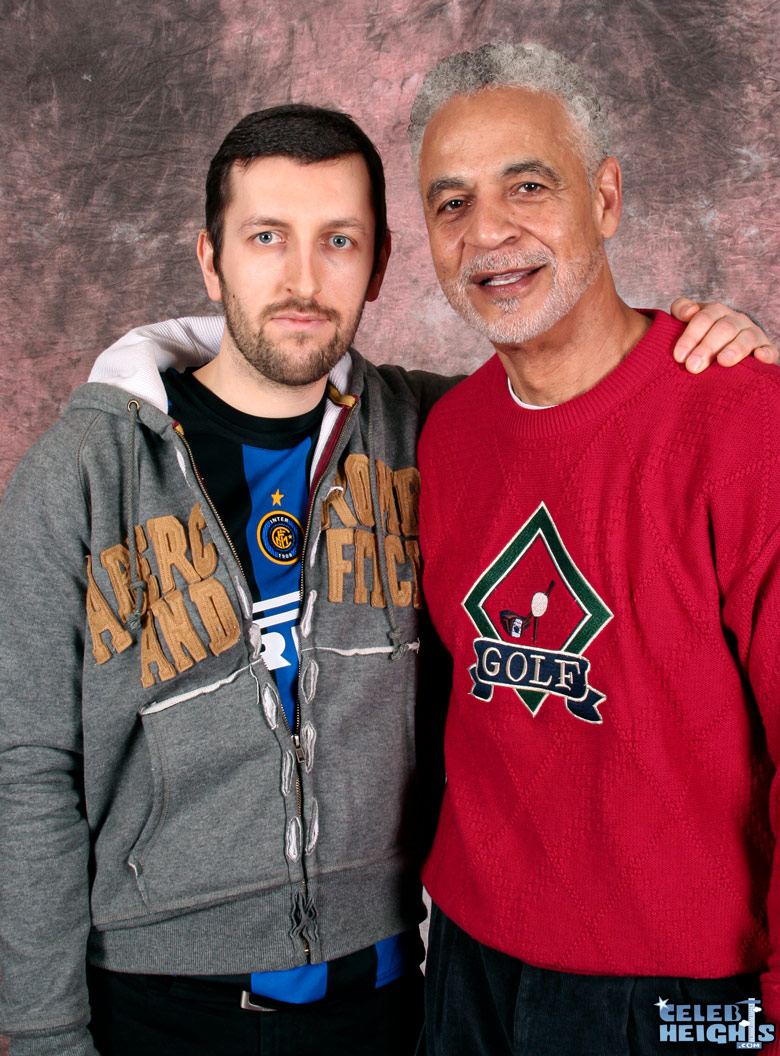 5ft 8 Rob and Ron
5ft 8 Jenny and Ron
You May Be Interested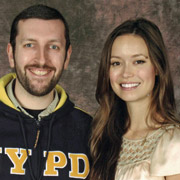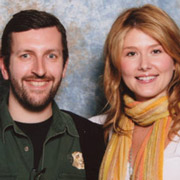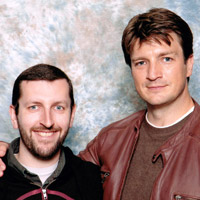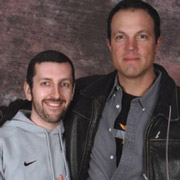 Add a Comment
18 comments
Average Guess (6 Votes)
5ft 11in (180.3cm)
VelikiSrbinn
said on 17/Dec/18
Looks 5'8.75
Nik
said on 30/May/18
This listing seems fine by me.
R.I.P Ron Glass.
Rampage(-_-_-)Clover
said on 18/Mar/18
Pffft...I see about 5ft9 on a good day
Rob, could he have lost height?

Editor Rob
maybe a bit of height, but he still was over 5ft 10 then.
Bobby
said on 21/Jul/17
This guy looks a minimum of 5'9 next to you, not a staggering 5'11.
Editor Rob: he really was, up close somebody who looked that 5ft 11 range.
Reuben
said on 29/Dec/16
Here is just another celebrity who passed away this year. Edit to best remembered.
Crypto139
said on 8/May/14
Wow I knew you were wearing those 1.41 inch Shox shoes in this picture but dang that is a huge boost if this guy really is 180 cm tall. He must be wearing converse though for you to look like your 176-177 cm next to him.
[Editor Rob: I think it was 1-inch shoe]
Bakura
said on 8/Jan/13
@ChistmataX: lol, 177cm? You haven't paid any attention to the fact he's leaning considerably in the picture, have you? Do you really think Rob would overestimate the height of a man he stood next to in the flesh by a full 1.5-2 inches? 5'11 is acceptable.
ChiasmataX
said on 23/Dec/11
176-177cm at most. This is one of the more inflated height on this site. He's obviously clear as day not 5'11 or 180.34cm.
mike
said on 6/May/11
no more than 5ft9.5. anything above that is a joke even with his squashed neck.
Ian
said on 3/Jan/09
Is he slouching or is that just a slight bent neck he has there because his body look straight. Rob certainly isn't standing very straight either though he has his shoulders forward in a slight relaxed posture himself. If you want to stand taller it's head up, neck straight and shoulders back, feet together. It does actually work.
derek d
said on 21/Dec/08
Guys, he's obviously slouching with Rob, if he is looking taller with 5'8.5 Jenny and looking shorter with only 5'8 Rob, do the math.
T.J.
said on 21/Dec/08
he only looks an inch or two taller than rob, kinda how meat loaf only looks two inches taller than glenn. u give this guy 5'11, but you won't give 5'11 to meat loaf?
Ian
said on 21/Dec/08
The Horse of FUNK if he was 5ft 11 and he lost 1-2 cm that means he's 5ft10. He slouching because he can't go straight because of age that means he isn't 5ft11 because he can't stretch out due to back problems maybe. Are you talking about someones height here are what someones height could be if you stretch them out fully? Sorry I just don't see 5ft 11. I saw 5ft 11 on another guy that Rob put at 5ft 10.5 but I was told no he's 5ft 10.5 He was bigger than this guy by far. I'm not wrong here. This is another one were Rob is taller than his 5ft8 he claims, again he is taller than 5ft8.5 Jenny who has been down graded by 0.25 what has she shrunk. She was a clear 5ft8.5 before now shes 5f8.25-0.5 which is it? now I know people shrink but this is getting a bit stupid. We all shrink. Rob looks like he has grown. There is no way this guy is around my height. Either Rob is taller than he claims. I just don't get it.
[Editor Rob: he's a bit loose in posture.

I've told people a while ago that I done a lot of measurements of ourselves on the stadiometer over the last few months and Jenny can range anywhere in the timefram 2pm - 10pm from 5ft 8.25 up to 5ft 8.5.

sometimes photos might not reveal things, and sometimes they are headscratching without an explanation.

I'm going to put a photo with an actor tommorrow, and if I didn't offer an explanation about the double shot - the single shots are fine - you'd be scratching your head!!]
Danimal
said on 20/Dec/08
I don't see 5'11" there.
The Horse of FUNK
said on 20/Dec/08
Yes way, Ian. The guy's old so he's probably lost a bit in the vertical department. To top this 'Yes Way' sundae off, he's slouching with both of them.
I'd say he was 180cm, or 5'10.75" - 5'11", for most of his days and now, at 60+ years of age, he's probably lost 1-2cm.
Ian
said on 20/Dec/08
No way 5ft 11 Rob. That's funny. Looks about 5ft9.5
Brian
said on 20/Jul/07
He and Max Gail were/are both 5'10".
Mr. R
said on 10/Jun/07
I saw him at a cafe in Hollywood with a child I assume to be his grandson. He is about 5-10 at this point.
[Editor Rob: I've got a photo with Ron. He was at a wee event in glasgow earlier this year and I seen him a few times, I still think if he stands properly he's near 5ft 11]