Summer Glau's Height
5ft 5 ½ (166.4 cm)
American Actress best known for playing River Tam on sci-fi series Firefly. She has also appeared in Dollhouse and Terminator: The Sarah Connor Chronicles. Jenny and myself had just under an inch Adidas sneakers, whilst Summer was wearing a cowboy boot in the single shot and then in the double shot a sandal a bit thinner than our footwear.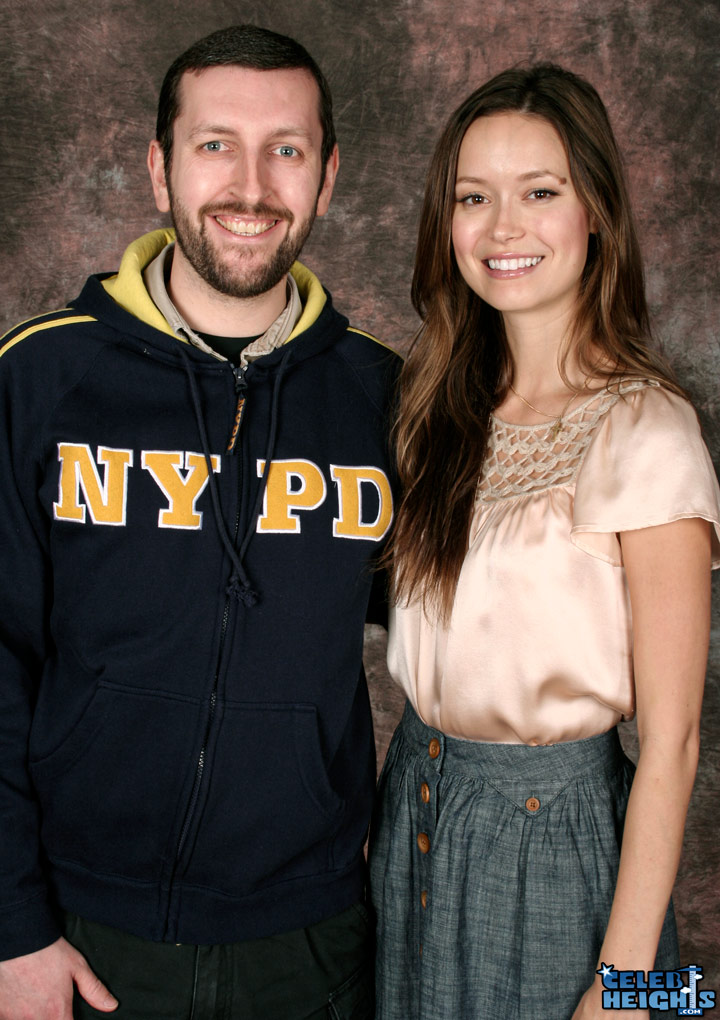 5ft 8 Rob and Summer @ Starfury T1, 2009
You May Be Interested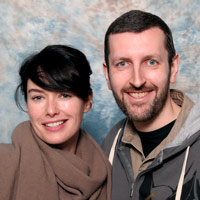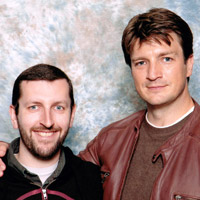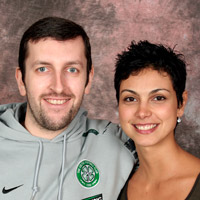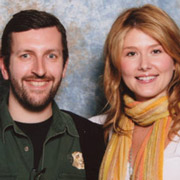 Add a Comment
61 comments
Average Guess (25 Votes)
5ft 5.73in (167cm)
Realist
said on 14/Nov/20
She's about 5'5 and 115 pounds.
Chris Junior Hernandez 1990
said on 9/Nov/20
Shes beautiful. The mole next to her left eye brown was a little bit of spoiler :p
JohnMoore-162cm
said on 7/May/20
I do agree , she looks about 6/7 cm shorter than Jenny
Miss Sandy Cowell
said on 18/Nov/19
Summer is such a cheerful name, even for those like me, who prefer the Christmassy time of year! 🎄⛄🎅
I thought Summer looked taller than 65 1/2 inches at first look, but then I reckoned it MUST be down to her footwear.
5ft5.5. 😁☀️⛱️
Bobby 5'10 (178cm)
said on 26/Mar/19
Rob, did she appear a solid 5'6 range in the first shot with you? You look around 1.5 inches taller, maybe 2.

Editor Rob
Yes she was in 5ft 6 range I felt, then barely 5ft 5, but the difference in going from cowboy heel to flatter shoe is significant.
Jancys
said on 23/Feb/19
Weak 5ft 6.
Tunman
said on 27/May/18
She looks like a strong 5'5 range girl,Jewel Staite might slightly edge her though
Nik
said on 6/Apr/18
She can pull off 5'6"!
Bobby
said on 1/Jan/18
Looks 5'6 with the 2cm footwear, and 5'5 with the 1cm less footwear. So would generally look between 5'5.25 to 5'5.5 then.
MAD SAM
said on 15/Dec/17
She might be 5'6" on a good day, she is extremely pretty btw
Bard
said on 13/Nov/17
5'5.25-5.5 based on these pics.
Nik
said on 20/May/17
She has got a nice name! She is pretty too!
Christian-196.5cm (6ft5 3/8)
said on 28/Apr/17
Looks flat 5ft5. She's a tad under 5ft6 even with 0.75" more footwear than Rob.
Aza
said on 23/Oct/16
Her neck looks quite long. Pretty woman. As listed.
Andrew M
said on 27/Jan/16
Hard to believe she's this "tall". Anything I've seen her in makes her look around 5' 2".
pablo77bar
said on 13/Mar/15
She is so beautfiul
Wonderful woman
Concerned 181 cm
said on 5/Jan/15
How much do you think she weighs? 115 pounds? 120 pounds?
[Editor Rob: she is pretty slim up close, I would have said anywhere around 117-122 range]
Lorne
said on 28/Jul/13
This picture is a good example of the "Karthieser effect", where you magically look 3-4cm taller than a legit. 5ft8 Jenny, lol. And had too look her up. It's "Whedon" weekend on sci, Fitefly and Dollhouse marathons. Strange that 2 of his shows got canceled so fast...
da_truth
said on 19/Feb/13
looks like a slight angled shot where Rob gets an extra couple of inches versus Jenny. But damn, never though Summer Glau looked this good. Always thought she was attractive, but I guess her acting always made me not think she was that attractive.
Elijah
said on 14/Jan/13
Rob has about 4" on Summer and 2" on Jenny in the double shot, a really big difference. Jenny looks here 5'8" in comparison but not Rob. Why are you so tall here when you are both supposed to be same height? How did you magically gain 2 inches?
[Editor Rob: a looser stance I think]
Ed Kline
said on 5/Sep/12
Why does Jenny look so much shorter than Rob in the double pic?
jagtar singh
said on 27/May/09
hello sir ,,
how r u i m jagtar singh from India
my height is 5'7"
whats your purseger long height ...
please help me ..
Tony
said on 23/May/09
Rob did you grow you look taller than jenny almost scraping 5'10 in shoes
Joe257
said on 19/May/09
Summer looks really cute in the above pictures. Hers is the perfect height for a woman in my opinion.
Alex
said on 19/May/09
James, its because she has sandals on in the first picture where Rob has a slight footwear advantage. I got confused at first too.
James
said on 19/May/09
How come there looks 4 inches between Rob and Summer in the top pic
Lego
said on 19/May/09
beautiful girl
easy 166-167cm.
me
said on 19/May/09
What happened to Gklenn and where are all the pictures??? This site had a ton, now, hardly any...
Alex
said on 18/May/09
Rob, thanx. By accident I mistaked the pictures the other way around, haha. Yea I can def. see 5'5.5 to 5'6 max now.
Alex
said on 18/May/09
Rob, yea same here pretty much. I could be anywhere from 6'0-6'0.25 in my pics but more 6'0-6'0 1/8 though. But remember you were 5'8.25 from midday until evening because you woke up at 5'8.9 and wasn't carrying a heavy bag or doing lifting though you were walking that day. Normally you said you wake at just 5'8.75, that makes a difference.
J.Lee
said on 18/May/09
This is weird Rob. IN the first photo you tower her. then in the one with Jenny, they look very close in height. BELIEVE me, it does not look like 3 inches difference.
[Editor Rob: in the yellow top one, see the link at top of this page showing the cowboy boot she's wearing. Me/Jenny have 0.9 inch sneakers so summer has an advantage of possibly 0.7 inch.]
Alex
said on 18/May/09
Rob, I see you now list yourself as 5'8-5'8.25 in your photos. That makes sense though you're probably more 5'8 flat in most of them unless you wake at about 5'9.
[Editor Rob: if I could write 5ft 8 and 1/8th I would use that, I feel that is better, but I'll give the range 5ft 8-8.25 as I could be anywhere in that range after the last month of measuring myself to death!]
Parker
said on 18/May/09
Shows how photo's can deceive. Rob looks 1.5 inches taller than Jenny in the double shot.
[Editor Rob: just a poorer stance from Jenny in that double shot.]
James
said on 18/May/09
How come she only looks 5'4 in the top pic?
miko
said on 18/May/09
You look quite a bit taller than Jenny here Rob - just shows how photo's can distort heights.
She seems around 5"5.
[Editor Rob: jenny just had a poorer stance in the double shot...]
Olivia
said on 14/Jan/09
This girl looks like 5 ft 5...5 ft 6 at big maximum !
linebacker40
said on 7/Jan/09
5'6"-5'7" range
S for SpEcTeR
said on 14/Dec/08
well, actually im 5
glenn
said on 29/Nov/08
he looked 5-9 to 5-10.more on the 5-10,but i think he had boots on.
Anonymous
said on 28/Nov/08
whoa, dekker looks tall. isn't he listed as 5'9"? how tall did he look to you, glenn?
martin
said on 11/Nov/08
whatever her height, she's still cute
ArjunaK
said on 6/Nov/08
She's definitely wearing BIG heels for this pic. or else is standing on something!
glenn
said on 30/Oct/08
i think the heels were big.
Alex
said on 30/Oct/08
Glenn, did you get a look at her heels? She'd have to be in like 4 inch heels to only be 5'5.5 barefoot I'd say.
[Editor Rob: glenn does have disadvantage here with his position.]
glenn
said on 30/Oct/08
dont know who they are.but my friend loves firefly that she was on.
Clay
said on 29/Oct/08
Wow, she's pretty gorgeous. You lucky duck Glenn.
Alex
said on 29/Oct/08
I would assume she wearing big heels. That or she's at least 5'7.
The Horse of FUNK
said on 29/Oct/08
Isn't the guy on the right suppose to be 5'9"? He looks taller...
ArjunaK
said on 19/Aug/08
I dont think she can be as tall as 5'7 (170cm). i've met her myself and she was wearing flat shoes. Petite Summer is about 3 or 4 cms shorter than that i.e. she is 5'5.5" and absolutely LOVELY with it too! Also remember they look a little taller on the big screen.
S for SpEcTeR
said on 20/Jul/08
i think she
AKK
said on 2/Jul/08
In the Terminator series, the episode where they rescue John's "uncle", the FBI agent is talking to the cop and says something along the lines of "2 Caucasian women, 5'6", 120 lbs, managed to overpower you...etc.", so yeah, shade under 5 and a half sounds about right.
ArjunK
said on 25/Apr/08
I recently bumped into Summer on holiday in LA. i'm only 165 cm (5'5) and summer was not wearing heels and seemed my height or a half inch taller. Not only is she not that tall for an actress, she's also quite petite built.
brett
said on 31/Mar/08
Click Here
she's actually 5'6 but she maybe shorter than that.
brett
said on 18/Jan/08
she's not 5'8 cause lena headey from the sarah chronicles is only 5'5 1/2 and summer is just about exactly the same height and her maybe half an inch taller but no more
MadSam
said on 10/Jan/08
Amazing that most sites list her at 5'8'', what a joke. This pic with Kristanna Loken should settle all matters, I find it doubtful she's even 5'5'', probably below that:
Click Here
Ellen
said on 7/Mar/07
I know the cast picture you're talking about and all the actors are photoshoped together, so their heights are completely fudged. You can tell because everyone's heights are mixed up. Taller people are shorter and shorter people taller.
Coffeecakes
said on 20/Apr/06
I would say about 5'6 at least. There are pics of with Morena who is listed here as 5'8 and they are both wearing flats. She is only about 1 inch and a half shorter than Morena.
don
said on 18/Apr/06
they actually called her "little one" in serenity, probably because shes fairly little.. if she was 5'8 especially in thoes bigass boots she wore the whole movie..wouldnt they have called her "surprisingly tall for a girl, one" and that barely made sense, so you know its got to be true!
JSS
said on 24/Mar/06
I just saw a cast photo for Serenity. Summer is noticably the shortest cast member. Jewel Staite is 5'6", and Summer is a couple of inches shorter than her. I could now easily believe that Summer is 5'3" or 5'4", maybe even 5'5" at the tallest, but no way is she 5'8".
JSS
said on 24/Mar/06
Serenity co-star Nathan Fillion is reported to be 6'1". In pictures of Summer standing next to him with 3" heels on, she's still only comes up to his eyebrows, appearing a good 4 inches shorter. My guess would have been 5'6" based on photographs, so 5'5" seems much more believanle than 5'8".
And Summer's official website is mantained by fans, nit by her personally.
Anonymous
said on 30/Jan/06
Actually, it says on her official website that she's 5'8". I saw her in person recently, and that seems about right.