Ryan O'Neal's Height
5ft 11 (180.3 cm)
Peak height was 6ft 0 (182.9 cm)
American actor, best known for roles in films such as Paper Moon, Love Story and Barry Lyndon. In an interview he mentioned regarding an early role,
"my mother wrote [a producer] a letter and signed my name. It was a series about the Vikings. It said I'm six feet and I'm blonde"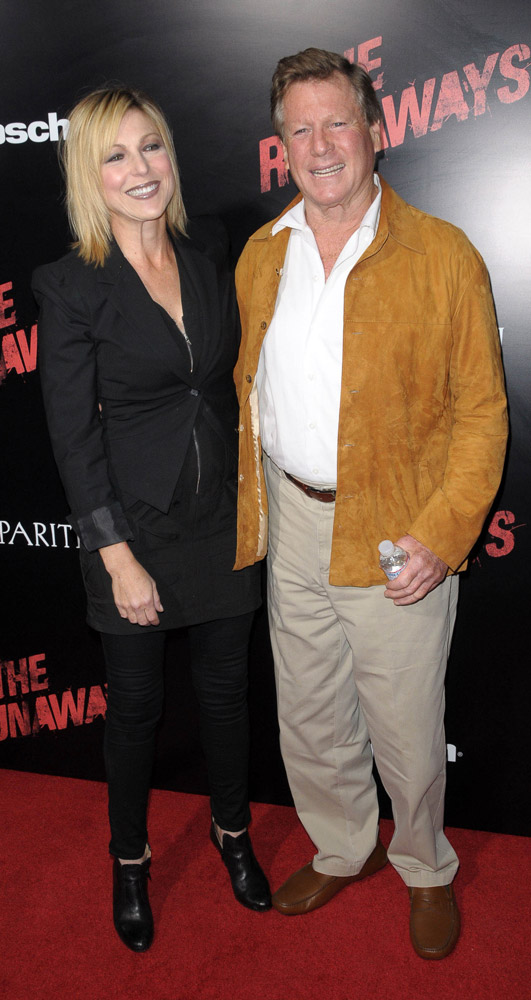 Tatum and Ryan O'Neal
Photo by s_buckley/BigStock.com
You May Be Interested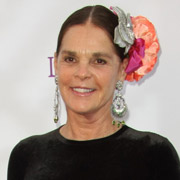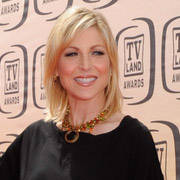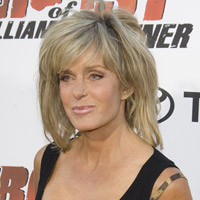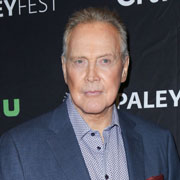 Add a Comment
35 comments
Average Guess (6 Votes)
Peak: 5ft 11.46in (181.5cm)
Current: 5ft 10.46in (179cm)
Rampage(-_-_-)Clover
said on 28/Jul/20
Rob, how tall do you think his son Patrick is?
I'd say at least 6ft1

Editor Rob
That kind of range is likely when you see him with
Ryan
, who of course has shrunk there, but still a sizeable difference.
Rory
said on 24/Jul/20
Did look 5ft11.5 in The Driver I feel, easily more than an inch under Bruce Dern. I'd think Dern 6ft 1 and O,Neal 5ft11.5. Not 100% on footwear though and being the 70s there's always a chance of a footwear swing albeit unlikely still.
Richard
said on 27/Dec/17
He was 5'11" at his peak.
Arch Stanton
said on 24/Mar/17
There's a chance O'Neal was similar to Elvis peak too and a whisker under 6ft but he generally did look about 6ft.
James
said on 10/Jan/17
He's 5'9".
Spiderman
said on 21/Oct/16
@Editor Rob. Thank you. I hope you can take a picture with her someday.
Spiderman
said on 21/Oct/16
Here Leigh Taylor Young claimed she is 5'8.5"
Click Here

Editor Rob
thanks for using your Spidey senses to find that, I will give her a page at that height.
Spiderman
said on 18/Oct/16
She's also as tall as 5'9.5" Sally Kirkland.
Click Here
Spiderman
said on 18/Oct/16
@Editor Rob. Ok. I both met them back in 2003 when I visited Los Angeles. She said in her interview that she is 5'9".
Spiderman
said on 18/Oct/16
Can you please add Ryan O'Neals ex wife Leigh Taylor Young? She's listed at 5'9".
Click Here
Click Here

Editor Rob
not sure she looks that tall, would have guessed no more than 5ft 8
Tom
said on 9/Jan/16
He looked about 2 inches shorter than Bruce Dern in The Driver, so I'd say he was 5'11 peak.
Rampage(-_-_-)Clover
said on 19/Sep/15
A lot taller than I thought.
Steve
said on 13/Apr/15
Considering O'Neil was at least four inches shorter than Kenneth Mars, I seriously doubt he was any taller than 5'11".
Click Here
Arch Stanton
said on 29/Dec/14
He looks like Jim Davidson now LOL but in the early 70s at least he looked good!
Arch Stanton
said on 29/Dec/14
Rob/Sam G image ray milland ryan o neal and you'll see two photos. That's the exact height difference in the film! Baffling isn't it? O Neal can't be over 6 ft because Bruce Dern as Jake I think it was rightly said edged him out.
Arch Stanton
said on 29/Dec/14
LOL, if Love Story is anything to go by with Ray Milland this guy is a strong 6'2"!! He had 1-1.5 inches on Ray Milland in Love Story who was nothing under 6'1 in his prime!
jtm
said on 9/Jan/14
dern was never 6'1.
Arch Stanton
said on 7/Jan/14
He does look about 6 ft in Barry Lyndon. Dern was nearer 6'1", see The Great Gatsby and how he fared to Redford.
thebad7
said on 5/Nov/11
People always remember Oliver Barrett IV from LOVE STORY, but his greatest achievement is as the titular character of Walter Hill's 1978 masterpiece, THE DRIVER. That film proved that O'Neal was more than a prettyboy. Anyway, with regard to his height: he never quite hit 6'0", but he was definitely 5'11" in his prime. He was a hair shorter than 6'0" Bruce Dern for THE DRIVER. Rob, you're spot on with both measurements.
tb7
Sonya
said on 25/Aug/11
In his old movies, he definitely looks like he's 6' tall or close to it. He looks as tall as or taller than the other male actors standing next to him, and at least 5"-7" taller than the women(who are generally wearing heels). In the "Main Event" (1979)with Barbra Streisand, she has 3" heels on (she's 5'5"), and he still looks to be 3"-4" taller than her. He's funny and incredibly sexy in that movie, by the way. He was an amateur boxer, and boxers tend to bring their necks down and forward, which can make them look shorter. He is 70 years old now, and has back problems; so, he's probably not as tall now. It happens; wait to you get older...LOL
Jane
said on 15/May/11
I modeled a hairstyle for a high school friend of mine at Santa Monica Place back in the late eighties. During a break we saw Ryan O'Neal at the same mall we were right beside him and I'm CERTAIN I was taller than him and I'm pretty tall fopr a woman at 5'9". No way is he 5'11"!! I'm guessing more like 5'8" max.
tc
said on 26/Jun/09
Waiting for our bags ( yes he was waiting along with Robert Downey jr ) on a flight from DC to LA in 1988 ... he was about 5'8" - 5'9 - about the same as Robert ...
Roland
said on 12/Dec/08
I could be a true son of Ryan, Becaue there are a lots of people ask me if i`m his son. I look like him and i`m 5'11" or 6' tall, same body build..
Anonymous
said on 3/Aug/08
I think 5'11 is right because in Love Story ( I loovvvee that movie ) he's only about 2 or 3 inches taller than Ali MacGraw and she's supposed to be 5'8
Anonymous
said on 23/Feb/08
ryan looked about 5'8 beside Farrah and myself (5'4) in mid 80's
bad english
said on 18/Feb/08
There is a scene in movie "The Driver (1978)" where O'Neal gets paid of driving a getaway car. Those two other guys looks like a head taller than O'neal. If O'Neal was 6'1" on that, those two criminals were both 6'6".
Mr. S.
said on 23/Jun/07
He's a lot taller than Redford. In A Bridge Too Far their scenes together are shot separately so that you never see them in the same camera shot. At the time Redford was one of the biggest stars in Hollywood so it would make sense that Redford might insist on such a practice. In fact Redford is not in the same scene as any of the other stars of that picture: Michael Caine, Sean Connery, James Caan, Gene Hackman, Dirk Bogarde or Elliot Gould.
Scooby
said on 7/Mar/07
If Ali MacGraw is 5'8" as listed, it's hard to believe O'Neal is 6' when you see how close they appear in height in this picture.
TinyURL.com/2d497l
After looking at pictures of him standing next to others he looks about 5'10".
Mr Mayfair
said on 10/Jan/07
More like 5.10
Anonymous
said on 7/Sep/06
i agree that ryan is not over 6'. Farrah is only about 5'5" and he isn't too much taller than she is.
Digidoo
said on 25/Aug/06
Ryan in his heyday was about 5'10 and a bit and (like Steve McQueen) has always shot taller. However when you see him next to actors like 6'3" Kenneth Mars and 6'4" Randy Quaid in "What's Up Doc?" it is very obvious that he is under 6' tall.
Frank2
said on 17/Jun/06
No way is or was Ryan O'Neal anywhere near being 6'1". At most he's about 5'11". I have an anniversary photo of Paramount Studios taken in front of its main gate that shows O'Neal standing in a line with other actors such as 6' Leonard Nimoy, 6'4" Lou Gossett Jr., 6'2" Ted Danson, 6' John Travolta and 6'2" Mike Conners. They're all taller than him. Gossett is five inches taller!
In the film The Wild Rovers, O'Neal was the same height as 5'11" Bill Holden.
Gramps
said on 10/Nov/05
Here's a shot of a young O'Neal (in "Love Story") looking about 1" taller than Ray Milland, who was billed as 6'1". Milland was about 63 years old here, so may have been closer to 6'0" at the time. I'd say the young Ryan O'Neal was close to or equal to 6'1".
http://www.gs.cidsnet.de/englisch-online/Grundkurs2/lovstry_film/lovestory1a.jpg
Tubbs
said on 28/Oct/05
6'1 sound feasable, if you watch A Bridge Too Far, there is a full length scene where he is with Michael Caine (6'2), when they are right next to each other, Ryan seems only about 1 inch shorter. he also looks tall in Paper Moon when next to other people.
Mr. R
said on 30/Mar/05
I actually think that Ryan was pretty close to 6'1" when he hit it big. Paramount and his agents initially referred to him as one of the new actors who were over a "manly" six feet tall. This was to distinguish him from Redford, McQueen, Hoffman, etc. who appeared in the late 60's and early 70's, all of whom were ahem, "vertically challenged".