Sair Khan's Height
5ft 2 (157.5 cm)
British actress best known for playing Alya Nazir on TV soap Coronation Street. On her spotlight casting page, her measurements were listed:
"Height: 5'2" (158cm), Weight: 8st. (51kg)"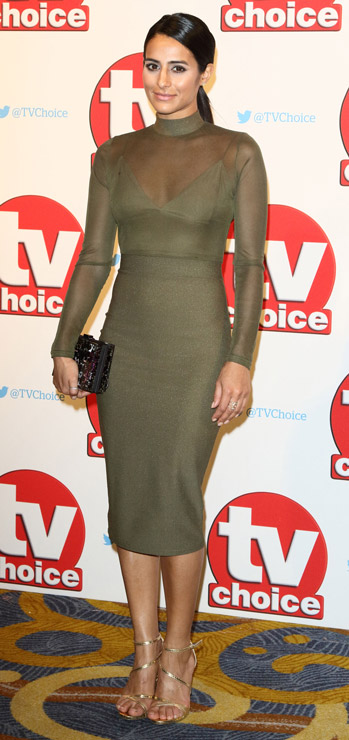 Photos by PR Photos
You May Be Interested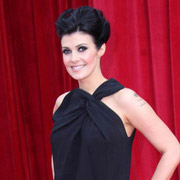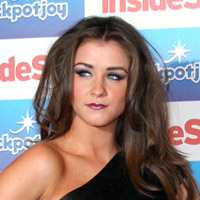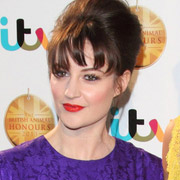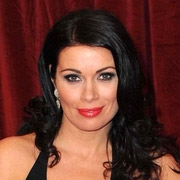 Add a Comment
14 comments
Average Guess (10 Votes)
5ft 2.35in (158.4cm)
Miss Sandy Cowell
said on 10/Jul/20
What a creepy ending to tonight's 'Coronation Street'! Sair has had to tolerate the return of Geoff to her place of work, which is an Indian restaurant, and then suddenly, her phone disappears.
No prizes for guessing that it's Geoff who's purloined the piece of technology - and phoned the poor, unsuspecting Yasmeen up in prison. The poor little woman thinks it's her granddaughter, Alya, the call coming from her phone.
I can't wait for Alya to find out! Small in stature she may be, but this girl has her head screwed on, and isn't someone to mess with!
Five foot two point five with the figure of an athlete! 👩👌
Sandy A Cowell
said on 7/Apr/20
That rotten, stinking piece of work that Alya's grandmother is married to! He fakes a case of self-harm and sits watching on his mobile as poor Yasmeen and her granddaughter find the evidence - boozing! What a disgraceful tosser! 😤
Lovely Sair gets 5ft2.5.
Miss Sandy Cowell
said on 23/Mar/20
Good on you, girl, getting the Police involved with this awful coercive control relationship your grandmother is in. Let's hope what they have to tell her does the trick. I've read it will!
Shucks to Geoff! 😝
5ft2.5. 😄👌
Nik Ashton
said on 1/Mar/20
I can see why the average guess is so high!
Miss Sandy Cowell
said on 29/Feb/20
Sair has one of the best female figures on Celebheights, slim and toned, and giving us the impression that she's 2" taller.
5ft2.25. I remember her plucky performance in the jungle and she IS petite. 🌹👩🥀
Miss Sandy Cowell
said on 11/Feb/20
💐🎂🎊🎈 Happy Birthday Sair! 🎈🎊🎂💐
Many Happy Returns to Sair Khan, who is today celebrating her 32nd Birthday. She's going to have her work cut out in the next few weeks when she finds out about her Grandmother's abusive relationship...
5ft2.25. 😁🎁
💐🎂🎊🎈💐🎂🎊🎈💐🎂🎊🎈💐🎂🎊🎈
Miss Sandy Cowell
said on 15/Dec/19
It looks as though Sair's Alya has her work cut out as regards her grandmother, Yasmeen, who has just married the controlling Geoff Metcalfe....
What he's doing working as a DJ in a hospital is highly inappropriate. They're supposed to play records to spread good cheer and wish people better! Coming from him doesn't seem right somehow.
Sair gets 5ft2. 😁💐
Nik
said on 5/Dec/18
Leeds born Sair is generally down as being 5'2" online! It's a shame that she left the jungle a few days ago.
Sandy Cowell
said on 4/Dec/18
Ah, shame Sair left the jungle yesterday, after having been such an enthusiastic team player and a good friend to all. I did notice the height gap this time when she hugged Rita, 5ft4, so she might be nearer to the 5ft2 mark than I originally thought. Also, she had to go on tiptoe to hug Nick Knowles!
Sandy Cowell
said on 3/Dec/18
It's been great getting to know Sair in 'I'm A Celebrity Get Me Out of Here' this year. She's been a brilliant sport and has had a proportion of my five daily votes! She does come over as a bit taller due to her excellent shape, so I will go for 5ft2.75. Not that I think it's an illusion. She doesn't look much smaller than 5ft4 Rita.
🕷️🦂🐙🐜🐛🦑🦐🦎🐸🐊🐨🕷️🐙🦑
🏅= Great, sporting girl!
Sandy Cowell
said on 11/Dec/17
Sair looks taller, especially in that picture, but look at her great figure! She has the type of leanness which can easily boost the look of her height!
I'm going for 5ft2.25. I would have believed 5ft4!
She always dresses so professionally for work as Alya on 'Coronation Street'! That can also add to the allusion that she's taller!
👓 💳 📚 📠 💼 📖 📅 📝 👩📏
Rojina
said on 29/Dec/16
Really?! Jane Dansom is often in 3 inch heels whilst in character whilst Alya is usually in lower heels yet towers above Leanne
.....
CD
said on 15/May/16
Could actually be like 158cm, because she never looks less than 5ft 2. Can even pull off looking as tall as 5ft 3 women like Jane Danson.
Editor Rob: her figure might help her look a bit taller
Aza
said on 11/May/16
Delightful!