Brooke Vincent's Height
5ft 4 ½ (163.8 cm)
English actress known for playing Sophie Webster in soap opera Coronation Street. I seen her when she was behind the till at a Poundland, when opening a new store and she looked 5ft 4.5 range, although her agency listed her as
"height: 5'6"
.

Photos by PR Photos
You May Be Interested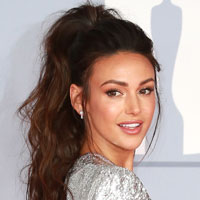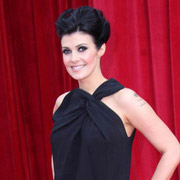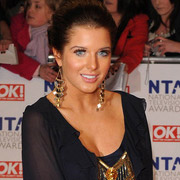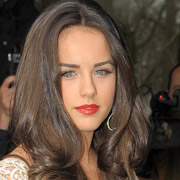 Add a Comment
25 comments
Average Guess (13 Votes)
5ft 5.23in (165.7cm)
Nik Ashton
said on 7/Jun/20
@ Rob - That's interesting!
Nik Ashton
said on 6/Jun/20
Look at these:
Click Here
Click Here
Click Here

Editor Rob
Katie can make her look 5ft 3 at most, although there does look an inch difference in heels.
Miss Sandy Cowell
said on 5/Jun/20
💐🎂🎁🎉 Happy Birthday Brooke 🎉🎁🎂💐
A Very Happy 28th Birthday to 'Coronation Street' actress Brooke Vincent!
5ft5.25 👩👍🎈
💐🎂🎁🎉💐🎂🎁🎉💐🎂🎁🎉💐🎂🎁🎉
JohnMoore-162cm
said on 4/May/20
she does look about 5ft5 1/4" , she is definitely more than inch taller than myself
Miss Sandy Cowell
said on 29/Feb/20
Wow! They're stilts Brooke is wearing there! 🙊
She might reach 5ft10 with them on - or even more!
5ft5.25. 👩🥀
Miss Sandy Cowell
said on 19/Jan/20
👶🍼 Congratulations to Brooke on the birth of her baby son. I've heard he's a real beaut - just like his Mum, who today gets 5ft5.25. 🍼👶
Nik Ashton
said on 25/Nov/19
@ Rojina - I-N-T-E-R-E-S-T-I-N-G!
Paul Wood
said on 21/Oct/19
I'm surprised she's as tall as 5ft 4.5in to be honest, I always thought she's about 5ft 3in.
Miss Sandy Cowell
said on 12/May/19
Oftentimes I can see taller for Brooke than 5ft4.5. She is written up as 5ft6 by her agency. I think that she is possibly, if not probably, somewhere inbetween....
5ft5.25 is halfway house. That's what she gets today! 👩👍
Sandy Cowell
said on 6/Sep/18
Brooke's character Sophie has a new admirer and I can't for the life of me remember from where I have seen her! I think it could be 'Brookside'. As I know she is instantly recognisable, it would seem that she is here for the long haul. I look forward to finding out who she is and how tall she is, of course!
Brooke can have 5ft5.
Rhea
said on 25/Mar/18
She's 6'0 in heels cause I'm 6'0 and I've stood next to her.

Editor Rob
Must be big heels, because in flatter shoes she's a few inches shorter than myself.
Lemina
said on 25/Feb/18
Saw her in Asda town last week lol...I'm 5'7" and she was about my height, I would say 5'6", or 5'5.5" at shortest.
jinny90
said on 14/Jan/18
She looked less than 2 inches shorter than 5'7" Holly Willoughby on Dancing on ice . She might have had a slight advantage in height with her ice skates but she does look about 5ft 5ins next to Holly.
Nik
said on 29/Nov/17
@ Sandy Cowell - Hi!
It is fantastic to be able to get essentials from Poundland, like fruit and veg, pet food, milk, small items of clothing, etc, all for £1 per item, it's worth actually purchasing a fair amount of your shopping each week from there and it is really satisfying to find your money going further! It's a great feeling to be prudent with your money and to grab high quality bargain deals, like you said, from Poundland, or any shop that may offer you goods at a lower price than what they normally are!
It's also an easier and quicker shopping experience at Poundland for the customer and their members of staff because no one has to deal with change!
I will tell you something else, yesterday when I went into the Poundland in Pontefract with my Mum I noticed that there were DVD's and books, all obviously for £1 pound each, where else could you get deals like this? It's no wonder shops like Poundland and all the different charity shops are such a nightmare to many high street retailers!
It is very endearing that Brooke worked in one of those types of shops, it's good to hear nice stories like this about our celebrities!
In the photograph above Brooke passes for at least 5'4.5", however on "Coronation Street" she gives the impression of being this height, at most! She appears nearer 5'5" in the photograph but generally looks about 5'4" on Coronation Street, so she gets 5'4.5" from me! However, who knows, she may be half way between what you, Rob, and myself are quoting, that is 5'4.75"!
Cheers!
Sandy Cowell
said on 27/Nov/17
@ Nik - Yes, I am fully in favour of raising a glass to the pound shops, each and every one! Many has there been a time that they have pulled me out of a tight financial squeeze, enabling me and my family or friends to eat well for peanuts
when times have been hard! You can even buy fruit there now, yogurts, milk, beans and petfood! The toiletries are sensational AND they sell high quality brands, and I have found items of cheap clothing in their branches too, like gloves and scarves when it has been freezing cold weather, and I have left home not realising that I needed gloves, for instance.
Last time I was in Bromley, I noticed that they are offering top quality brands for half the price that you would pay in any other shop. I know that isn't exactly £1, but I am in favour of any of bargain types, especially at this time of the year, when you can buy toys and gifts for Christmas presents, not forgetting diaries, calendars, wrapping paper and cards all at fabulous prices.
To think that young Brooke Vincent worked in one of these great stores is very endearing indeed, don't you agree? 😇
Enjoy the week ahead, Nik!
Cheers! 🙋
Nik
said on 27/Nov/17
@ Sandy Cowell - Hi!
It's brilliant for shops like Poundland to exist because they offer consumables for only one pound and this provides all people in society an affordable shopping experience that is not exploitative in any way, in fact it is the opposite! Not only that but I am sure that you will join me in exploding any myth, if there is one, that the goods they sell are not of a high quality, because they are! My Mum and I shop at a local Poundland store in Pontefract once a week and not only do we find that the goods are top quality and at a low price, but we also find that the staff are very friendly too!
Whoever came up with this great idea of setting up the Poundland organisation deserves a huge pat on the back, it would be great to see more shops like this dominating the high street and more people putting their faith in shops like these too! It shows that this company cares about the less well off people in society and that they are doing something positive to aid them in terms of having a better standard of living, it's this attitude that should persist in society!
In terms of Brooke, I can see where you are coming from in offering her 5'5", but she certainly isn't 5'6", or even higher, as some people claim. However I generally get the impression that she is the 5'4.5" that she is down as, but having studied the photograph above I think she could be over the 5'4.5" mark, although probably round able to 5'4.5" or possibly 5'4.75"! I will stick with my original convictions, as stated in a previous comment, but equally you might be right as she could be anywhere from 5'4.5" - 5'5"!
Cheers!
Sandy Cowell
said on 23/Nov/17
I like her with her newly-cut fringe! It really looks good on her and if I had to say whether it makes her look taller or smaller, I'd say taller - by a confident half-inch!
Sandy Cowell
said on 23/Nov/17
She has been downgraded, hasn't she? I might have been dumbstruck at Brooke being written up as 5ft6, but 5ft4.5? I think I shall settle for 5ft5, but no less!
@ Rob - She worked at Poundland did she, bless her? It's the boring little menial jobs offering a great service to the public at lousy pay that get taken so much for granted!
I buy my scrapbooks there and measure myself with rulers and tapemeasures from these shops! There's absolutely nothing wrong with their goods at all and their confectionery is sold at the sort of price that is low enough for me not to get irked when my sweet-toothed black, long-haired cat Ottica tears open the packages and gnaws her way through the goodies!
Editor Rob: it was opening the store day and she was serving at the till, was only a few years ago...the store only lasted 2 years though before it closed...replaced with a Nike Sneakers store.
tony t.
said on 15/Jul/17
She comes up 5'2 on google 😂..
Yeah she definitely seemed taller than that in the pics I looked at. Definitely not a hair over 5'5 imo.
Crumpet
said on 26/Jun/17
She surpassed Rosie in height!
Sandy Cowell
said on 4/Mar/17
I am flummoxed at the 5ft6!
I looked at Brooke's picture and she could even be 5ft7 - in those stilts!
I had read somewhere that she is only 5ft2! Now that her 'soap sister', Helen, is back and written up as 5ft3, I'm going to have my work cut out comparing the two girls! That should be fun, especially as I've had the pleasure of watching them both grow up on 'Coronation Street' into the lovely young women they are today!
But right now, I am far too dumbfounded at the 5ft6 to hazard a sensible guess! I'll be watching them on tomorrow morning's omnibus, and maybe then I can try! Oh yes, and I can compare them to their 'mum', Sally, who is either 5ft 2 or 5ft4 according to different magazine/newspaper articles that I've read over the years.
Editor Rob: Sandy, this girl stood beside me and my Mother, she did seem a bit taller than my Mum, but I couldn't remember exactly her footwear. She was actually being 'till operator' for the day at a Poundland in my town when it opened (and shut 2 years later!)...
Nik
said on 19/Feb/17
I think that 5'6' is too much for Brooke Vincent but I also think that the 5'2" quoted from some sources on the internet is too low. I would say that she is roughly in the 5'4.25" - 5'4.5" range.
Adey P
said on 9/Feb/17
On google she's listed at 157cm! She's a lot taller than that! She looks in the 168 cm (5 ft 6)range when in flat shoes next to Michael Le Vell and Alan Halsall.
Rojina
said on 27/Oct/15
I thought she d be at least 5"8
Carpet
said on 7/May/13
Im not sure how tall she is barefoot but ive met her plenty of times in clubs in Manchester. And to my surprise she's provably the only soap stat that actually looks taller in real life. Im 6'0" and she was the same height as me with her heels on. Her heels were quite high but she did look tall to be fair. And one time in s club she was actually a bit taller than me, i mentioned it to her as well and she said said it was because of the heels.