Sandi Thom's Height
5ft 2 (157.5 cm)
British Singer. ContactMusic mentioned a quoted by her in 2007,
"I'm really scared at the fact that I'm going to be surrounded by a load of skinny six foot models when I'm five foot two"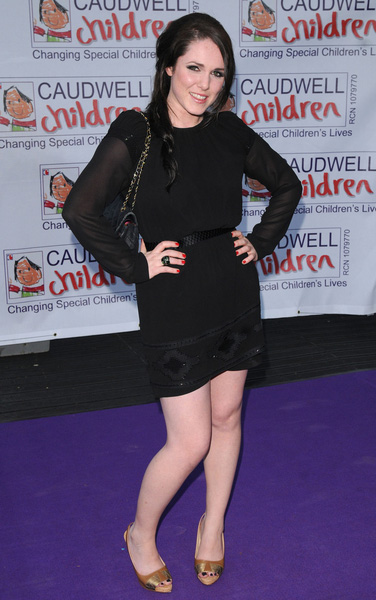 Photo by PR Photos
Add a Comment
8 comments
Average Guess (3 Votes)
5ft 2in (157.5cm)
Miss Sandy Cowell
said on 11/Aug/19
💐🎂🕯️🐈 Happy Birthday Sandi! 🐈🕯️🎂💐
Here's wishing petite Sandi a purrfect 38th Birthday. Her name SO reminds me of a ginger boy cat; mine is called Pixie! 😁👍🌹
5ft2.
💐🎂🕯️🐈💐🎂🕯️🐈💐🎂🕯️🐈💐🎂🕯️🐈
Sandy Cowell
said on 23/Feb/17
@ littlesue - Hi! I have no intention of putting down the shorter among us at all! I don't think being 6ft would be all that either; you'd have to be extremely confident to carry it off and I am not! So I would sooner be 5ft2 than 6ft myself, though something in between might make life a bit easier!
I have been attacked before and I don't think it would have happened if I was 5ft10, for instance.
Sorry if I caused you offence. I didn't mean to! We all have to make the most of what we've got and do our best to dwell on the positive aspects of our differing heights rather than the negative ones.
littlesue
said on 23/Feb/17
Sandy Cowell I would rather be 5ft 2 than 6ft any day, stop putting women down because we small, beauty comes in all shapes and sizes!
Sandy Cowell
said on 22/Feb/17
So you're 5ft2 Sandi? It ain't very ego-enhancing when you find yourself standing amongst a bunch of willowy 6 footers, is it?
You are pretty and intelligent! Count that as a blessing, my dear! My sandy toms are very small indeed! That's because they're cats! Their names are Barleenie, Banana the First, Banana Junior, Pixie (not to be confused with 'Pixie the Me-the-Row') and I have also got a non-Tom called Felinia, who is sister to Pixie and niece to the furry boys!
That's my little digression over! It's hip to be small!
I will give you an honest, strong 5ft2!
Caleb
said on 13/Jul/08
I went to uni with her in liverpool - she was in my songwriting class and i remember has as pretty small. she's lost a shedload of weight!
Sid
said on 15/Apr/08
still deciding on her, she was wearing bout 3.5 heels when i was with her, probably 5'3", but in the 5-2 5-3 range.
Love Monger
said on 7/Nov/06
Ooh I have actually met Sandi and can confirm that she is around 5'2!
tammy
said on 15/Aug/06
That is so weird i thought she was really tall!