Scott McTominay's Height
6ft 3 (190.5 cm)
English-born Scottish professional footballer, who plays as a midfielder for Manchester United. On Man United's page it mentioned
"A late developer in terms of physicality, he sprouted up to around 6ft 4ins in height"
.
Scott himself talked about his late growth spurt, saying in 2016:
"It was around 18 months ago [age 17] I was 5ft 6ins and, to go from that to the height I am now, 6ft 2ins or 6ft 3ins, it takes a little bit of time to get used to it."
He's way bigger than me. I'm 6ft 1in, Scott is 6ft 3in and he's a lot more powerful than I was.
-- Darren Fletcher
You May Be Interested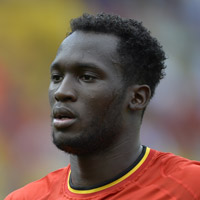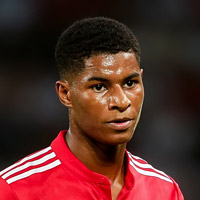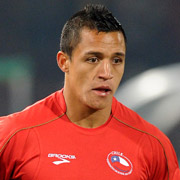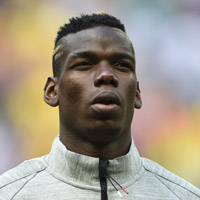 Add a Comment
57 comments
Average Guess (29 Votes)
6ft 3.02in (190.5cm)
Emperorgram
said on 18/Nov/20
I dunno,he looked 1 and a half inches shorter than drew McIntyre and I think MacIntyre should be around 6'5.
Eric W Tam
said on 24/Oct/20
He definitely didn't grow 10 inches in a year. I hate those who exaggerate such their growth spurts. Just be honest and say you grew incrementally. SIgh, this one ar** at my former school would boast about growing 6 inches a year since 14. Well you didn't you phillistine, if you did grow 6 inches a year since you were 14, you would have been 6'9 at 17 and no you weren't you are only 6'2 buddy boy. Haven't seen him in a while. Last time I saw his disgusting face I was five freaking six compared to his 6'2, but now he's at most 6'4 while I myself am taller than 5'10 in standard sneakers.
Eric W. Tam
said on 19/Oct/20
It's unfair how some people (i.e. me) are also late growers/"still growing" into their twenties but would never be above over the top of Scot's ears. There are two types of late sprouters, those who just grow cm by cm until they are in their early 20's, and those who just out of nowhere grow a foot and a half in only a few years after high school age, and stop at around 18-19.Anyway, Scott is a solid 6'3, who knows maybe he is close to his listed 6'4 in the morning I would reckon. He looked powerful/commanding taking his penalty against Israel the other week.
OriginalAnon
said on 29/Aug/20
190cm is right for McTominay.
Pham Luu ?nh Nhan
said on 20/Mar/20
191-192cm range
SnerhagAip777
said on 1/Apr/19
How long is his head, Big Rob?

Editor Rob
9.5 might be more likely than 10
Redwing
said on 5/Oct/18
Hey rob how tall is the young guy on the far left of them?
Click Here

Editor Rob
Might be near 6ft
Cj
said on 2/Aug/18
Looking at all the evidence I would say at
16-5'4
17-5'11
18-6'1
19-6'3
190cm
said on 22/Jun/18
Hey rob can u add sam clucas he plays for swansea and he went through simular growth at the age of 16 or 17. He went from 5'6 or 7 to 6'2 but looks about 6'2.5 or 0.75
Myself
said on 12/Apr/18
I have a friend which is a crazy late bloomer aswell...He told me that he was about 160 cm at 17 years old (and showed me pictures) and now at almost 20 years old he is about 181/184, somewhere inbetween, a little above my eyelevel maybe, but maybe that's because i usualy tilt down my head and he does the opposite...
It's strange though that by puberty i was pretty late aswell, it begun at about 14, 14 and a half and the process was fully onset at about 15, while all my classmates had it 2 to 3 years earlier...Still i don't understand why i was already always one of the tallest since i was a kid, by 13 to 14 i was 186 i think, but my growth rate slowed very much the following years and i got only to 192...Rob, do you think i stunted my growth by not sleeping enough at 17/18 and that i could have otherwise grown a good amount at maybe even 19 to 21 years old, considering my late puberty developement? Sorry if i keep asking these kind of things heheh....
Cj
said on 4/Apr/18
I think he was fully grown by 17.5
Johnson
said on 2/Apr/18
Katie told me she is 5'8
Johnson
said on 1/Apr/18
December 2013 is the oldest picture and her sister has more heel and he is still taller than her
Cj
said on 1/Apr/18
I compared her height to his height now and considered the footwear
Johnson
said on 1/Apr/18
Please people ask Katie her height
Johnson
said on 31/Mar/18
@Cj how do you know she is 5'7? just guessing her with current pics?
Cj
said on 28/Mar/18
@johnson
Katie mctominay
Johnson
said on 27/Mar/18
which is sisters instagram?
Johnson
said on 26/Mar/18
@CJ good search!!!
That is why I told!!!
Cj
said on 25/Mar/18
I was on his sisters instagram and compared her height to his she was 5'7
Then went back on each of his birthdays where she posted them 2 standing together on his 21 20 and 18
At 17 he is about 5'11 and 16 he's 5'4 that's as far as I could go
Rampage(-_-_-)Clover
said on 13/Mar/18
He can pass for 6ft4 at times, this mark makes sense
Cj
said on 12/Mar/18
Johnson good search so when know at 16 he was under 5'6
At 17 he was about 6
And at at 18 he was probably 6-2/3
Tunman
said on 12/Mar/18
To be fair,JohnDoe,I would say it's the crossroads between tall and very tall for youngsters,compared to the 6'5ers you can tell that the number is impressive,it's interesting to notice how it dramatically falls within just 2"difference,I mean 6'3 has just become part of the landscape almost everywhere,family,friends or people in your street...we all know personally at least someone who is that tall,not so obvious for 6'5+
But I can see how it's borderline very tall.
Johnson
said on 11/Mar/18
well yes, he was 5'6 at August 2013
and he was close to 6 feet a year after
that was amazing, he just mixed up and said 18 months and it was 30 months
we forgive him, it was like 15 cm of growth and a year, and like 25 cm in 3 years with more than 16 y.o

Editor Rob
Sometimes people exaggerate for dramatic effect, although remembering facts also throws up different memories.
Johnson
said on 11/Mar/18
@Cj I did a deep search in Google and it traced back to a source uploading the picture in August 2014, so it cannot be after August 2014
Also, I bring this picture: I made a search for the tracksuit of Scotland and it is only 2013-2014 season
Click Here
It is a camp for Scotland so this pic of Scotland it could be August 2013. In August 2013 he was rather small (5'6-5'8 max)
In instagram he said he was 18 y.o in that pic but this is impossible when the clothes they wear it is from July 2013 to June 2014
spainmen192cm
said on 11/Mar/18
Rob its 6ft3 flat possible for him?

Editor Rob
See Scott with
Sanchez
...he's got a full head on him there.
Cj
said on 9/Mar/18
@johnson pictures are usually took in September so it could be from the season before
Johnson
said on 7/Mar/18
@Cj @Borats the pictures below are from August 2014 and already he was among the tallest in the squad
He said 18 months but it was 36 months!!!
Cj
said on 5/Mar/18
Their are certain articles that were made in the last week claiming he grew 14 inches in to years!!!!
Media have obviously exaggerated
In my opinion he had a growth spurt at 16-18 with the evidence of the photos which could of been tooken earlier in the season
Borats Chicken
said on 5/Mar/18
rob, "8-9 inches in 18 months" is that rare or what..seems impossible

Editor Rob
Well it might be a little exaggeration from Scott himself, it might be a bit more than 2 years in which he gained the 8 inches.
Johndoe
said on 28/Feb/18
@Tunman there is no way 6ft 3 is becoming common within the younger generations
Sandy Cowell
said on 28/Feb/18
McTOMINAY! The name just rolls off the tongue, doesn't it?
He's also a rather big boy, so he gets 6ft2.75, though I'd believe 6ft3 at his day's peak.
Johnson
said on 27/Feb/18
@Rob and fans
I spoke with Croskery the guy with curly hair. He says he is currently 6'1. And the tall guy called James Dunne is 6'5 nowadays they say
In the picture of August 2014 he is clearly shorter than McTominay and he was 17 years and a half
Conclusion: McTominay was 6 feet tall in the picture!!!!!!! Yes

Editor Rob
Maybe Scott has a memory of measuring 5ft 6 and he didn't realise he already grew to near 6ft by late 2014! Although it sounds better in soundbites to say you grew 8-9 inches in 18 months...it sounds more like it was like 3 years.
Johnson
said on 27/Feb/18
About Pato is legend 173 to 180 must be from 16 onwards
Milan listed him 1.79 when he signed. The first season with Seedorf and Beckham he looked no less than 1.78
Johnson
said on 26/Feb/18
@JJJ
Yes, but in the picture we had James Dunne. Tallest guy on that squad with Scott. I watched instagram. He is very tall now. He has a friend who claimed to me 6'5 (he exaggerates I guess, and Dunne and him are similar in height)
Then we have Borthwick-Jackson, Ro-Shaun Williams... some popular faces now for young prospects of Man U
Like there are 2 pics of Scott standing up in 2014 I would not think about tip toeing... he could have posed seated and he preferred to stand up!!
Then I found this pic of Scott in September 2014
Long limbs!! He was not short at all
Click Here
Rem
said on 26/Feb/18
@yanis01 It is impossible to know when you stop growing. I was told i was gonna be 165 at most (i was 163 at 17) and grew to a legit 175 guy. I am 175 and a change at night and 176.5 out of bed.
That means you at 174 have a great height and can still grow man. Don't worry about that. Make some strechings also.
Ajs
said on 26/Feb/18
Cheers for adding Rob, does seem the 5'6" to 6'4" story is a case of media exaggeration. Nevertheless a very unusually late growth spurt.
Tunman
said on 26/Feb/18
looks like a child next to that dude.It's funny to think he's rather tall when you see him like that.That said 6'3 is starting to become common with the young generation,still tall but not standing out any longer
Arch Stanton
said on 26/Feb/18
Your age is starting to show when there's a pro football player for Man United who was born in a year you remember watching Man United in!!
JJJ
said on 26/Feb/18
A similar situation to Alexandre Pato when he grew from 173cm to 180cm, except Pato was in his early 20's.
JJJ
said on 26/Feb/18
@Johnson: That's a very difficult picture to even guess height from. For all you know, some of the players could be on their tip-toes to increase their height. Plus, most of them players are unidentified so we can't compare height.
I do agree on the 5'6 claim being deflated to emphasis the spurt. Even if he was 5'11 at 17, ending up at 6'3 at 21 is still a crazy growth spurt and i would consider him very lucky.
Emmanuel
said on 26/Feb/18
All he said are lies.Craziest growth spurt that will ever happen in a million years.Growing 9-10 inches after your 15th birthday is almost impossible, talk more of 17
Joe Joe
said on 25/Feb/18
Rob Scott is 21. the quote above claims to have come from him in "2006 aged around 17" really that cannot be right. Typo? He was born in 1996. Making him. 10 in 2006

Editor Rob
It was a typo, 2016 of course.
yanis01
said on 25/Feb/18
@Rem my dad is 187 and im 174 at 16 and 7 months maybe ill ave a growth spurt too when im 17 i hope...
Bang
said on 25/Feb/18
Rob, can you add Phil Jones height?
Johnson
said on 25/Feb/18
@JB - 5'9 @Rem
That growth spurt they say is fake. Check the pictures I put from 2014
Thunderfin
said on 25/Feb/18
@World Citizen Joel Embiid
JB - 5'9
said on 24/Feb/18
Craziest growth spurt I've seen recorded. He's very lucky to have gained so much height.
Rem
said on 24/Feb/18
The gwoth spurt itself is difficult to imagine. But seeing some pics he had with his father, it isn't hard to believe. He is 187. It would be really strange to see a 187 father and a 168 son hahaha.
Johnson
said on 24/Feb/18
My prediction for his growth without exaggerations of media:
August 2012: 1.68 meters
Aug 2013: 173
Aug 2014 picture: 1.81
Aug 2015: 185
Aug 2016: 189
Aug 2017: 192
Johnson
said on 24/Feb/18
@Animus check the pictures I put above. He was not 5'6 but 5'11 in 2014
HeightObsessed
said on 23/Feb/18
Wow, has that growth spurt story been confirmed? Never heard anything like it.
Blake
said on 23/Feb/18
Rob, did you just add him because he had an interesting height quote?

Editor Rob
It was one reason, whether he is being truthful or forgot he was more 5ft 6 at 15 rather than 17.
Fyumen341
said on 23/Feb/18
Rob, who is Scott?

Editor Rob
An up-n-coming footballer, beside a big 7ft basketball player.
Johnson
said on 23/Feb/18
@Rob
the pictures data from August 2014, he was around 5'11 and people are exaggerating like he was 5'6 in 2015
Top Row: Johnson, Croskery, McTominay, Dunne, Williams, Borthwick-Jackson, Redmond, Gribbin, Scott, Reid, Thompson
Click Here
Click Here

Editor Rob
I'm just reporting the quote that Scott himself said, but it looks like he was making it sound more than it was.
World Citizen
said on 23/Feb/18
Hey Rob who is the big guy beside him?

Editor Rob
I can't remember the name but I'm sure he was 7ft 1 in sneakers.
Animus
said on 23/Feb/18
Crazy growth spurt. A schoolmate went through the same thing. He was always among the shortest, but after a summer vacation he was all of a sudden 6ft3. My growth was much more incremental. I think I had an initial spurt at 13-14 and I seem to remember that I grew around 3 inches from 16 to 17, but otherwise it was pretty slow and uneventful.