Scott Speedman's Height
5ft 10 ¾ (179.7 cm)
American actor, best known for roles in TV series Felicity and films such as Underworld, XXX State of the Union. On TV he is known for playing Barry Blackwell in Animal Kingdom. He says of his height,
"I'm 6'"
and in an audition tape said
"I'm 165 pounds. I'm 5' 11.5 in"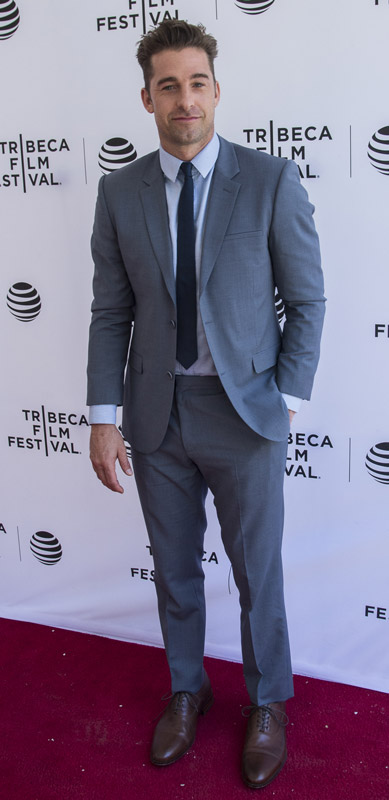 Photo by PR Photos
You May Be Interested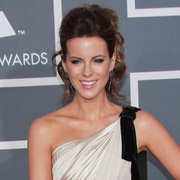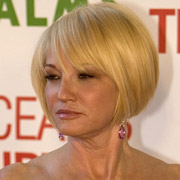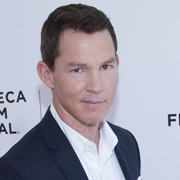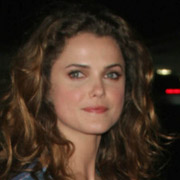 Add a Comment
26 comments
Average Guess (27 Votes)
5ft 10.63in (179.4cm)
Miss Sandy Cowell
said on 1/Sep/19
🕯️🎂🎁 Happy Birthday Scott! 🎁🎂🕯️
Congratulations to Scott, who reaches all the 4️⃣s today. Yes, Scott is 4️⃣4️⃣ and he gets 5ft10.75 on his special day.
🕯️🎁🎂4️⃣🕯️🎁🎂4️⃣🕯️🎁🎂4️⃣🕯️🎁🎂4️⃣
Junior Hernandez 1990
said on 18/Feb/19
Ryan Reynolds look over 3.25" taller than Scott Speedman on Festive Cannes.
Click Here
Reynolds not standing better than Speedman but could still spot easily over 3.25" difference.
Speedman 5'10 1/2 and Reynolds is 6'2 1/2 (absolute min)
Sandy Cowell
said on 23/Mar/18
I am watching 'The Strangers' in which Scott stars alongside one of my weaknesses: the gorgeous Liv Tyler, so I shall try most sincerely not to make my observations too biased!
I did notice in an embrace just now that there looked a lot more than the inch or so difference in the heights of Liv and Scott! I put this down to an obvious camera angle, because in the other shots, Liv seems almost as tall as Scott, which, let's face it, she is, with her model-girl 5ft9.75/5ft10!
Liv has taken a bath and not wearing any shoes in this edge-of-your-seat thriller, so you do get plenty of opportunities to notice that there isn't much height difference - but for the fact that the camera takes many a chance to show Liv's character, Kristen, to be around 3" smaller than Scott's boyfriend to her, James!
I did actually see this film at the pictures back in 2008, and it was extremely loud, what with its staggeringly fearsome knocking at the wooden doors of this huge Summer house, and I can assure you that it wasn't until about the 3rd or 4th viewing that I was calm enough to take in any heights! Oh yes, one of the 'strangers' is quite tiny, and her 'baby-doll' creepy mask and her short height take nothing away from how awesomely terrifying her psychopathic character is!
One last thing: I had a five-mile hike home from the picture house because I gave my bus fare away to a young'n'hungrey boy and his dog, outside the bus station! I have never looked round in one singular hike so many times! This film is seriously frightening AND it's based on fact!
Tonight Scott gets 5ft10.75!
Vincent
said on 6/Jan/18
@Editor Rob,
If 5'10.5" is possible.....
Click Here
Click Here
Click Here
Then he's only 179-179.5 at best! He is struggling to look much over 5'10" range with Ryan Reynolds.
Do u agree Rob?

Editor Rob
I think giving him 5ft 10.75 is ok.
Vincent
said on 3/Jan/18
@Edtior Rob,
I think weak 5'11" fits him best….
Click Here
Click Here
Click Here
Click Here
Click Here
Click Here
Click Here
with Ben Robson (listed 6'3")
Click Here
I wouldn't estimate him more than 5'10.5-10.75" range. He just isn't a proper 5'11" guy....
What's your thought on this?

Editor Rob
always a chance of 10.5 and he's claiming sneaker height of 11.5...
Jimbo
said on 13/Nov/17
Reminds me of Brad Pitt and Beckham, maybe 1cm shorter than Beckham
Lorne???
said on 17/Jun/17
Estimate 180-181.
He can certainly appear 181 with Kate Beckinsale, thorough other times he appears weak 180.
Im fairness, no Animal Kingdom, but he has always seemed to be hard to nail down.
Kind of like Matthew Mchoughney or Brad Pitt.
Sometimes I think legit 5ft11, then other times, 5ft10.75 seems generous. Generally it's 179.5-180, quite possibly 180.5, or flat 179.
Especially Pitt, who can appear anywhere 5'10.5-5'11.25, and even 5'10.25 once or twice..
Matthew M, he's pretty much 180cm. Could be180.5, minimum 179, but 180 seems pretty fair.
(He needs to give it up with his "5ft11.75" claim and Bathrobe, though)
Anyway, just throwing my opinion there.
berta
said on 11/May/17
this guy looks to be 180-181 somehwre in that range but i think more chanse of him being closer to 181 than lets say 180,0
Jake: 1.84 m- 1.85 m
said on 28/Jan/17
Rob - 5ft 11.25in for Speedman? He's claimed 6' and 5' 11.5" and I think he may be a strong 5ft 11in.
Fe
said on 4/Nov/16
@Editor Rob,
He could b another Matthew Mcconouhey?
He claims a precise mark and yet looks more like a weak 5'11" guy. Have a look at him with.....
Jack Huston
Click Here
Shawn Hatosy
Click Here
Ryan Reynolds
Click Here
He looks more than just 3 inches shorter than Reynolds, strangely not much taller than Hatosy, but can look 1 inch (possibly more) under Huston.
Rob, maybe the 10.75 figure could b closer ?

Editor Rob
I could see arguments for a weak 5ft 11, other times I think 5ft 11 or even a tad over.
Fe
said on 25/Aug/16
@Editor Rob,
hmm, im a little suspicious about his 5'11.5" claim? he reminds me of another "Matthew Mcconoughey".
do think he might actually b a weak 5'11" range?
Wes Bently
Click Here
Click Here
Click Here
Ryan Reynolds
Click Here
Click Here
Justin Long
Click Here
Click Here
Willem Dafoe
Click Here
Click Here
Click Here
Evan Rachel Wood (Throughout the movie, Evan is barefoot while scott has boots on)
Click Here
Shawn Hatosy
Click Here
Click Here
Click Here
Click Here
From looking at the images he could look 5'11 and can look just 5'10!
but i doubt he's under 5'10.5" so he may well be 5'10.5-11 at most.
its strange because he actually doesnt look under 4inches taller than Dafoe
but next to guys like Bently, Reynolds, Hatosy etc. he looks more 5'10-10.5"!
Rob, R U still convinced by this listing?
S.J.H
said on 1/Aug/16
Hes 5'10.5 for sure and look 4" under ryan reynolds
Tipper
said on 10/Jul/16
Animal Kingdom needs to be added to the list above.
MD
said on 8/Jun/16
@Rob,
This is likely a bit too tall. He has a new show out (just saw him on one of the late-night talkshows, too), and her are some recent photos of him on red carpets and such with a 5'9" (max) Shawn Hatosy:
Click Here
Click Here
Click Here
The difference here is there is much of a difference at all looks to be 1" max, certainly not two.
SallyR
said on 28/Sep/15
Saw him in Whole Foods last week. Definitely about 5'11. Not short, but not quite 6 feet.
Jlew
said on 18/Jun/13
I was Scott's stand in solid 5'11" for him
steven
said on 14/Jan/12
honestly this guy look a smidge under 5'11. so 5'10.5 or possible 5'10 flat.
carnebgie
said on 4/Dec/11
5'11 sounds good to the man
Viper
said on 4/Jun/11
Hmm, I would have said at least 6-0.
beach
said on 27/Apr/11
Before he was super famous he was on a family vacation where I was staying and I can say I don't think he wore lifts or boots. Of course that would have been weird since this was the caribbean. I think in normal sandals he stood about 5'10-5'11.
Clay
said on 22/Apr/09
5'11 is above average height in 97% of the world. Average height for a male in the US is 5'9.5.
6 "6 with shoes....
said on 25/Jul/08
when your 5"11 and you wear boots obviously you'll be taller if the boots are thick..you short sad loosers...he would actually be considered average height...at 14 was 6'2...18 6"6...
The Horse of FUNK
said on 21/May/08
After watching 'Dark Blue' a little while ago I must agree with the general opinion that he's more like 5'10" or at least 5'10.5". He stares with Kurt Russell in 'Dark Blue' and the two are on screen often and he never really appears taller than Russell by an inch; and many argue that Russell is more in the 5'9.5" neighborhood.
So, 5'10.5" for Speedman looks realistic, possibly not a full 180cm.
Michelle
said on 16/Jan/08
I ran into him on the street in San Francisco a couple of years back. He is about 5'10", definitely not taller.
JRF
said on 22/Jul/06
I just ran into him on Denman street in Vancouver this morning, he is more like 5ft 10 or 11 from what I could tell. Cute guy.
John R
said on 3/May/05
Ran into him this weekend in Coachella Music Festival, stood no more than 6 feet from where i was standing. Looked a solid 6 feet, though i think he was wearing some kinda boots, i was wearing converse, so maybe that made him look taller (i'm 5'10'')