Shinzō Abe's Height
5ft 8 ⅞ (174.9 cm)
Japanese Politician, who was the 57th Prime Minister of Japan. According to official office he stood 175cm in height.
Photo by palinchak/BigStock.com
You May Be Interested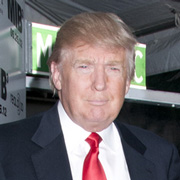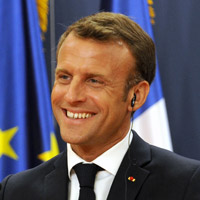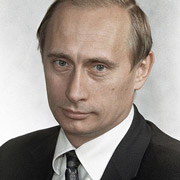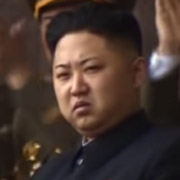 Add a Comment
16 comments
Average Guess (15 Votes)
5ft 8.51in (174cm)
Jason Lu
said on 30/Oct/20
How tall would you say the man on the left is?
Click Here
What about astronaut Kimiya Yui?
Click Here

Editor Rob
Can seem in 5ft 11 range, second chap maybe a bit smaller than the first, but still looks over 5ft 10 with Abe
MrFish
said on 28/Aug/20
Rob, how tall does Abe look here with Trump? Both are in golf outfits. I'd say he's between 173 and 174 now.
Abe has announced his intention to resign—I'll have to make a height chart of his potential successors!
Click Here

Editor Rob
if ground is equal, near 174cm. Grass possibly could give Abe an edge, it is very tricky to tell at times with golf courses.
Yang (5 footer 8, 173, Aries)
said on 8/Aug/20
5ft 8 5/8 is best guess for this current Prime Minister from Japan.
Chinese Guy
said on 31/May/20
Xi Jinping is around 5ft 9
Black
said on 24/Feb/20
174.6 ok
MrFish
said on 24/Nov/19
Rob, how tall does he look next to Trump here? I don't think he's much over 174.
Click Here

Editor Rob
At that moment I can see a 174cm for him.
KingSerph
said on 6/Aug/19
Rob any estimates on chinese president xi jinping?

Editor Rob
He can seem close to 5ft 11
Johnson
said on 27/Apr/19
@Rob can you put the source where Official Japan office lists him 1,75?
Link is broken

Editor Rob
The dead link was to the page of Japan Governement profiles. I don't know if it's moved or not to a new one.
James694
said on 12/Dec/18
This is about right, there's even pictures of Abe appearing taller then Pence and it was the same amount of difference as Pence looking taller then Abe. I would guess between 5'8 3/4 and 5'9". Abe and Pence probably would be eye to eye in person or look like each other's height around different people.
Arthur!
said on 6/Sep/18
Rob, is he above average for a Japanese man?

Editor Rob
Becoming a leading figure in Japan puts him greatly above average.

As for his height, I think a 3-4cm taller than average.
mike dent
said on 18/Jun/18
hahahaha you're going to piss off a lot of 6ft dudes by putting 5ft11*31/32 as their height.

Editor Rob
People actually do get annoyed at 1/8ths, so don't worry, that's the lowest I'd ever go.
mike dent
said on 16/Jun/18
why not change it to 5'9 since its like a 0.1 difference loll?

Editor Rob
To get as close to the 175cm metric as possible, the 7/8th is the best option for that 😉

Look out for 1/16ths in 2019! 😲

j/k, I'm going straight to 1/32ths 😱
Jason9009
said on 15/Jun/18
He looks 174 cm max with Mike Pence and Emmanuel Macron. Is 5'8 5/8 acceptable Rob?
Junior Hernandez 1990
said on 12/Jun/18
175cm was legit looks it with 6'0 singapore prime minister Lee Hsien Loong
Click Here
:
MrFish
said on 10/Jun/18
Rob, thank you for replying to my comment. Given your estimate, what might Abe's out-of-bed height be? 177 flat, maybe?

Editor Rob
Yes, there is a chance he hit that mark.
MrFish
said on 9/Jun/18
Thanks for adding him, Rob. I would say that 175 is correct for his peak height, but at age 63, I would say he measures maybe closer to 174. It's hard to tell, maybe he's avoided losing much height. With Mike Pence, he can look a little under his listed mark.

Editor Rob
I think 175cm is reasonable for him, I wouldn't say he looks much under it today, so any loss is small.