Sid Owen's Height
5ft 6 ½ (168.9 cm)
English actor, best known for playing Ricky Butcher in TV soap Eastenders. He used to give himself
5 feet 7 inches
during the 90's.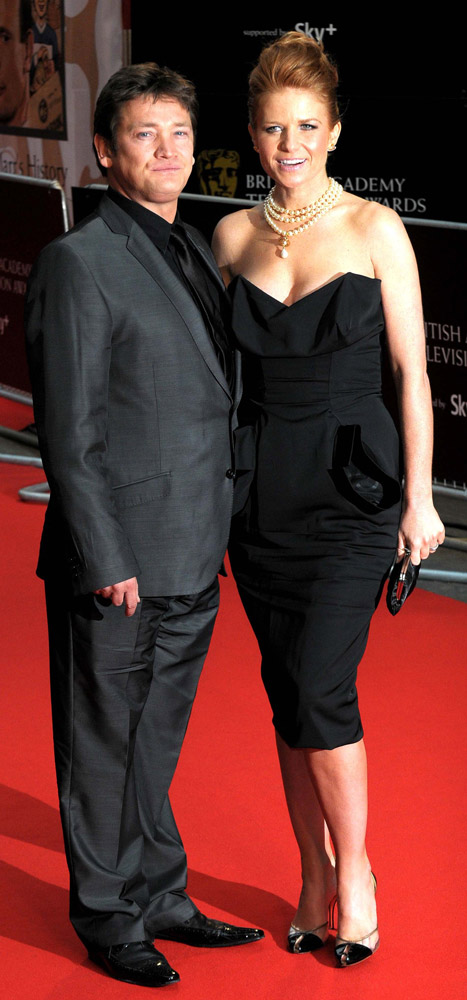 Photos by PR Photos
Add a Comment
22 comments
Average Guess (11 Votes)
5ft 6.34in (168.5cm)
Paul Wood
said on 9/Jun/20
He is very close in height to 5ft 6in and a bit Patsy Palmer. I'd say 5ft 6.5in maybe 5ft 6.75in for him. I don't think he quite makes the full 5ft 7in. I disagree with one of the earlier comments that it was unrealistic to cast him as (6ft plus) Mike Reid's son. Fathers can have sons who are several inches shorter than themselves because both mothers' and fathers' genes determine a child's height. You only have to look at Will and Jaden Smith, James and Scott Caan, Clint and Scott Eastwood, Tony and Christien Anholt.
Miss Sandy Cowell
said on 6/Mar/20
In yesterday's Christmas Eve Classic EastEnders episode, Ricky was told off in the Queen Vic pub for being blotto and that he wouldn't be served anymore!
For crying out loud, what the heck do they expect at Christmas? He was only drinking their merchandise!
😜🍺🍺🍺🍺
5ft6.5.
Caruso Victor
said on 19/Jun/19
His screen dad Mike Reid used to tower massively above him at 6'1-2 I believe. I'd put Sid at no more than 5'5.5
Miss Sandy Cowell
said on 29/Apr/19
Sid has just started as Ricky Butcher in 'Classic EastEnders' and he looks SO YOUNG! There's no way of telling his eventual height by looking at him in these episodes. How come his screen father, Mike Reid, was over 6ft then?
Definitely NOT very true to life!
😂😂🤣
5ft6.5.
Joe Joe
said on 14/Oct/18
Ive met him and was shocked at how small he was. Took a picture of him next to a mate who is around the same height as me 6'1 sid looked tiny. Rob is there a way to upload pictures that arent form a site but contained on drive?
Sandy Cowell
said on 18/Oct/17
@ Nik - I should really be able to see quite a few celebs myself when I am in Bromley because we have a theatre there called 'the Churchill', but the only one I have seen for sure is a Jan somebody-or-other who was doing a play there. She used to be on 'Playschool'! That isn't very many, is it? Either I am extremely unobservant or the stars, and there are plenty of them, eat in while at the Churchill and get other people to deliver any items of shopping directly to them!
Oh, by the way, the other day I said that the first comments of mine were posted on 27th September last year, which is true, but I didn't post regularly until I came back a few weeks later, and I don't know for sure the date that was.
Cheers Nik!
Nik
said on 16/Oct/17
@ Sandy Cowell - Hi!
You couldn't be more correct Sandy, they are both smashing people who would love to say hello! They would both be very friendly to everyone they meet and that makes you respect them more than ever!
I never knew about Sue Nicholls having blue blood but it is fascinating that you have told me, I know that it is something I would be proud of!
I will tell you, the Manchester area is an absolute haven for celebrities, they're everyone, from members of the Coronation Street cast to top footballers! Oh, and the BBC now have a studio in Salford so if you're in that area you may bump into people like Sally Nugent!
It was a pleasure to ask Steve on Saturday, thanks for that!
Cheers!
Sandy Cowell
said on 15/Oct/17
@ Nik - That's superb! Both of them are lovely people and the sort I would have made a beeline for to say hello!
Did you know that Sue Nicholls has blue blood running through her veins? That's an interesting little fact I read about her!
Thanks for remembering to ask your brother Steve! Nice one! 👍
Nik
said on 15/Oct/17
@ Sandy Cowell - Hi!
Steve came round to see us yesterday and he told me that he had seen Sue Nicholls and Ryan Thomas! He saw them both in Cheadle, Sue was walking down the street and Ryan was driving his car! He said they were both on their own!
Like you said, every height is celebrated on celebheights, from the very tall to the very small.
Cheers!
Sandy Cowell
said on 13/Oct/17
@ Nik - Yes, I know you get plenty of cool people of all heights and this IS celebrated by everyone - on Celebheights, where we get the chance to comment on the small and the tall, no height too low to qualify!
I would be VERY interested in finding out who Steve and Karen used to see out and about from the 'Coronation Street' cast! Very interested indeed!
📷👓😄
Nik
said on 12/Oct/17
@ Sandy Cowell - Hi!
Well my brother Steve and his wife Karen have seen members of the Coronation Street cast out and about in Manchester, I will have to ring him up so I can remind myself and tell you exactly who the stars were, it was many years ago! I never see any celebrities either in my everyday life either!
You get plenty of cool people of all heights and this should be celebrated by everybody!
Sandy Cowell
said on 11/Oct/17
@ MSJC - I see! I figured you might be! I guess one of your parents is part Welsh then! My Dad is English and my Mum German, making me half English. I was born in England so I am English but because I was taught to speak by a German, I do sound a bit foreign sometimes, so I've been told!
Sandy Cowell
said on 11/Oct/17
Nik - No, nothing wrong with being a little undersized whatsoever! The world consists of every type!
I knew someone who rode a bicycle and while out riding one morning, he saw Patsy Palmer driving her car! She was probably on her way to the EastEnders studio because there weren't any kids in the car. I told him he was very lucky in the strongest words possible! I never see celebs driving about in their cars! 😭
MSJC
said on 9/Oct/17
@Sandy Cowell - Yup British as the Union Jack :) with a hint of Welsh thrown in for good measure ;)
Nik
said on 8/Oct/17
@ Sandy Cowell - Hi!
You also most definitely think of Bianca, and vice versa when you see Patsy Palmer!
You don't think "tall", but we both know there ain't anything wrong with that! I do think that he looks nearer to 5'7" than 5'6" but he doesn't seem quite as tall as 5'7"! I now know you think that too!
👍
Sandy Cowell
said on 7/Oct/17
@ Nik - Hi! It isn't a bad guess, is it? You don't automatically think 'tall' when you see him, you think of his EastEnders part and....
@ MSJC - ...you think of the shrieking, high-pitched yell of Bianca, calling out "RICKY!"🙉 Arggh! No! Hold your ears!
Do I assume correctly, MSJC, that, knowing about Ricky and Bianca as you do, you are British?
Nik
said on 6/Oct/17
@ Sandy Cowell
I think that is a good call!
MSJC
said on 6/Oct/17
@Sandy - Remember Bianca? RIIIIICKAAAAYYYYYY!!!!
Anonymous
said on 6/Oct/17
maybe he still is 5.7 now
Nik
said on 6/Oct/17
It's great that Sid Owen has got a page on this website, he is a really good actor who played the part of an interesting character on Eastenders. Now onto his height. I have to say I am surprised because I had always believed he was 5'7.75" as that is what I had read on the Internet, but this is not Sid's fault as he himself used to claim 5'7", which I think could have been a slight round up but no more than that. I think that he is certainly the best part of 5'7" with him probably being 5'6.5" - 5'6.75", I went for 5'6.75"! Sid is certainly of a regular under average height, and he now has a page on celebheights!
Sandy Cowell
said on 6/Oct/17
Well, at least he didn't try to make out he was 5ft9 or 10! If I am honest, I would believe 5ft7 for him in his EastEnders days!
He can have 5ft6.75!