Simon Williams Height
6ft 2 (188 cm)
Peak height was 6ft 3 (190.5 cm)
British actor best known for appearing in 1970's TV shows Upstairs, Downstairs and Agony. In film he can be seen in The Blood on Satan's Claw. He once said,
"Being 6ft 3in, my endless love scenes had to be played sitting down or at the foot of the stairs"
. I saw him in 2013 and today if he stands tall he looks around 6ft 2.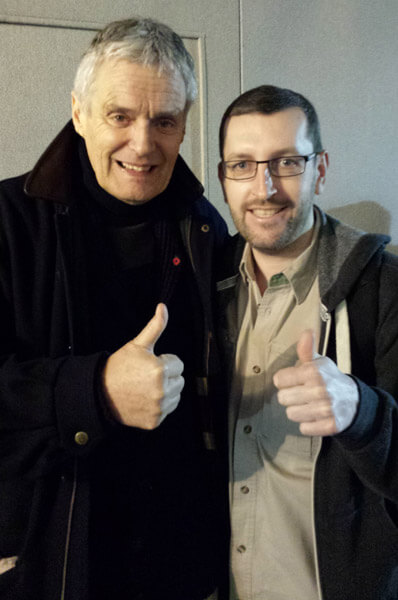 5ft 8 Rob and Simon
You May Be Interested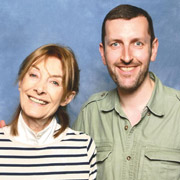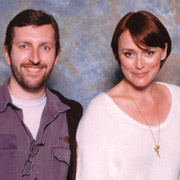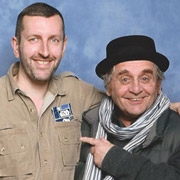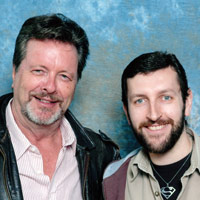 Add a Comment
23 comments
Average Guess (7 Votes)
Peak: 6ft 2.71in (189.8cm)
Current: 6ft 1.79in (187.4cm)
Sinclair
said on 7/Sep/20
In The Fiendish Plot of Dr. Fu Manchu, Williams seems a legitimate 6'3" next to 6'1" range David Tomlinson and 6'0" range Sid Caesar. While it is true Tomlinson could have been dipping under 6'1" by the time of that film, Tomlinson still looks at least an inch taller than Sid Caesar, making Williams probably nothing under 6'3".
Nik
said on 22/Feb/20
His posture may be awful!
Rampage(-_-_-)Clover
said on 25/Oct/19
Actually when measured he could possibly still make 6ft2
Caldoni
said on 14/Oct/19
Looks 6-0,5 here
Greg99
said on 17/Aug/18
Dude is well preserved for his age - fortunate for an actor. Looks like he could make close to 6'2" standing straight.
Rampage(-_-_-)Clover
said on 21/Oct/17
6ft1½ today is possible
Danimal
said on 30/Mar/17
He's 70 years old. It's possible he's 6'1" today and 6'3" at his peak. He has developed quite a poor posture.
Ed Kline
said on 12/Mar/17
I saw the name Simon Williams, and thought of the British chess grandmaster. I don't even know who this guys is.
Giorgi
said on 14/Dec/16
This guy must have the worst posture in the world based on the picture with Rob. ;)
183cmAriel
said on 2/Dec/16
in this photo he looks about 184-185 cm to me, maybe if he stands upright he would be 187 cm
Rampage(-_-_-)Clover
said on 26/Jun/16
Rob, dipping under 6ft2 today?
Editor Rob: he walks smaller than 6ft 2, but I don't know how much of that is elderly poorer posture...
Jedi Master 5'11
said on 19/Mar/16
So I guess if my eyes come slightly above your head I can claim 6'2". 6'1" flat is enough to claim 6'2" and get away with it - this guy looks like a 6'0.5"er if compared to the other 5'11.75"ers on the website
Peterson188cm
said on 9/Feb/16
6ft 1 it is right for him!
Charon120
said on 26/Jul/15
He looks 6ft - 6ft 1 range
Arch Stanton
said on 12/Jan/15
Rob I see you have pages for Simon and Wendy for the Blood on Satan's Claw, any chance of adding the lead actress from it Linda Hayden? Quite a wonderful performance I thought, she was also in Taste the Blood of Dracula.
[Editor Rob: would need to look at her]
Rampage(-_-_-)Clover
said on 25/Oct/14
He looks a bit like Jeremy Irons. About 186-187cm in that photo but might still reach 188cm when measured.
Arch Stanton
said on 9/Jun/14
Typo Rob on around. Looks 6'12 here but here's leaning I think.
Bruno
said on 23/Feb/14
Tall man in upstairs downstairs, saw him recently on tv and looked very unwell.
Mathew
said on 26/Jan/14
Looks about 6'1" here.
Rampage(-_-_-)Clover
said on 15/Jan/14
192cm peak
avi
said on 30/Dec/13
If he straightened up I'd see a 6'1.5 guy
Arch Stanton
said on 12/Apr/13
Doesn't look under 6'3". He can look 6'4" but he's slim build. I thought 6'4.5" was too much for him as I've seen listed. I think he's just about within very tall range. I could buy 6'3.5".
Anonymous
said on 27/Aug/07
This actor is at least 6ft 4in possibly 6ft 5in but definitely not 6ft 3.5in?