Simu Liu's Height
5ft 11 (180.3 cm)
Chinese-Canadian actor, known for TV series Kim's Convenience, Taken and film Shang-Chi and the Legend of the Ten Rings (2021). He used to list himself as 6 feet and 175 pounds on his old
imdb.resume page
You May Be Interested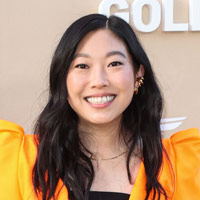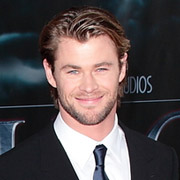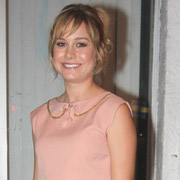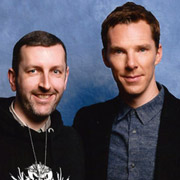 Add a Comment
18 comments
Average Guess (14 Votes)
5ft 10.61in (179.3cm)
Gearsbeast
said on 5/Dec/19
5'10
MKA
said on 1/Dec/19
I've stood next to this guy, he's definitely not 6 feet as listed on Google/IMDb. 5'11 at best.
JN
said on 23/Oct/19
Seems 5'11ish to me.
Erm
said on 2/Oct/19
Very good looking guy and a really great role model, much needed for young Asian Americans who are underrepresented!
Looks about the same height as Jamie Fox (5'9) in a recent picture together. They are too close together (it actually seems Fox edges him by a little, to be honest, but there could be footwear differences and angles we can't see) to be giving him a 2-inch edge over Foxx. A previous photo of him with Serena Williams (also 5'9 presumably) appears to give him an edge, although the camera angle and her posture could be deceiving the 1.5 inch gain he seemef to have over her.
I would downgrade his listing to 5'9 1/2 - 5'10. I think it's unlikely that he's 5'11.
Greg
said on 29/Jul/19
@Chris no I don't think so he looks a legit 5'11 standing there.
Chris Junior Hernandez 1990
said on 29/Jul/19
@Legend Check out
Click Here
here look at 180-181cm Michael Vartan on pr photo look like a 5'8 guy standing alone.
Tall Sam
said on 29/Jul/19
Be interesting to see how this guy would compare to someone like Leonardo DiCaprio. I don't think there's much credence in judging someones height in a photo by themselves.
Legend
said on 25/Jul/19
Rob I'm not doubting that this guy is between 5 ft 10/11 with my guess being in the middle at 179cm, but why does he only look 5 ft 8/9 in the pic above is it his proportions.
Greg
said on 24/Jul/19
@JoJoke@Chris yeah I would have said he looks at least my height 5'11 out of bed and 5'10.25 at his lowest but 5'10.5 could be a possibility.
Chris Junior Hernandez 1990
said on 24/Jul/19
Standing alone he does look 5'9 but in Taken he look over 5'10 close to 5'11.
Joseph175
said on 24/Jul/19
I think his lowest will be 179ish. However through out most of the day he should be 180. Good listing!
hi123
said on 24/Jul/19
How tall do you think the kid from fresh off the boat. He seems taller than this guy his name is Hudson Yang. As far as this guy Im surprised with 180 I think hes shorter tbh
Animus
said on 23/Jul/19
Yeah, he's not close to six feet. In fact he seems to struggle with 5'11 in that picture.
'
Chris Junior Hernandez 1990
said on 23/Jul/19
He can only look 6'0 with his leather shoes on.
JoJoke
said on 22/Jul/19
180 cm? Are you serious, Rob? He looks way shorter than that.

Editor Rob
Standing alone, he has a frame that suggests he could be 5ft 9-10 range, but I'm not sure he really looks that short.
Piers
said on 22/Jul/19
Yeah he's definitely not 6ft. He has a lot of pictures with Jeremy Lin, and there's always at least 3 inches between them. Sometimes 4 inches.
He also had a picture with Benedict Cumberbatch yesterday at San Diego Comic Con, and looked shorter than him too.
I've seen interviews of him over the years, and he's a bit cocky to the point where I think him inflating his height is possible haha.
Miss Sandy Cowell
said on 22/Jul/19
Oh, so another star from 'Taken' has crossed my path today, the other being Terence Stamp, who celebrates his Birthday today. I have a copy upstairs which I still haven't seen, but I do know the film very well.
At 5ft11, Simu is tall enough to be manacing, but in all honesty, I've seen MUCH smaller guys do menacing just spot-on perfecto 👌!
Anyway, I'm sure that Simu's part in 'Taken' does take the scary, creeped-out route! I'll just have to watch it when my new telly arrives! 📺😋
I'm loving the colour of his suit! ⚡🐦
xaoxio
said on 22/Jul/19
Seems to be true.
Nive star has arrived.

Editor Rob
I think six feet for this chap looks too high.