Brie Larson's Height
5ft 7 (170.2 cm)
American actress best known for roles in movies like Captain Marvel, Room, 21 Jump Street, Sleepover and tv show The United States of Tara. She did reply to my enquiry as to what her current height is. She said that she's grown in 2004 and is 'almost 5ft 8' now. In 2019 she said
"5, 5-8ish..5-8 and a half"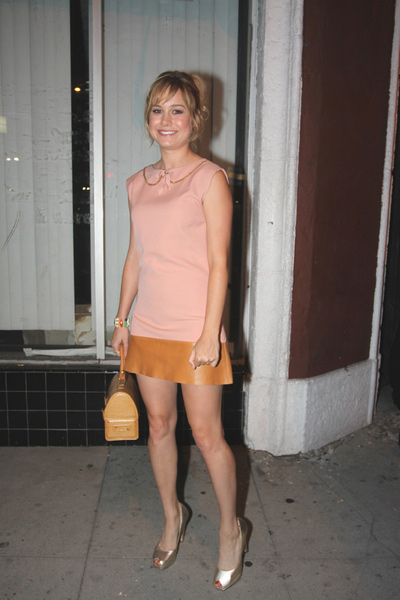 Photos by PR Photos
You May Be Interested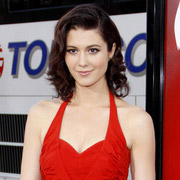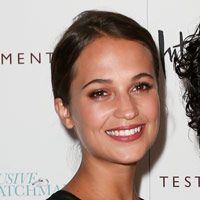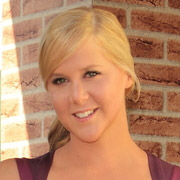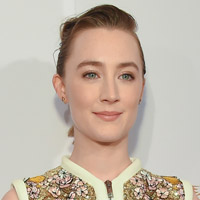 Add a Comment
49 comments
Average Guess (42 Votes)
5ft 6.77in (169.6cm)
Nik
said on 15/Jun/19
It's interesting that she claimed to be 5'8.5"!
Jammes
said on 13/May/19
Larson and a few of the other MCU actors took a group pic once and the short actors like RDJ,Renner and Rudd looked way taller than her and she was justing wearing regular shoes,Scar Jo was there but in Heels. Of Course Chris Hemsworth looked like a giant
Jackson
said on 5/May/19
She's literally only 5'6" and just wants to say she's 5'8.5" because she wants to be a "strong woman" and wants people to think she's tall like Gal Gadot... Downey jr and Jeremy Renner are taller then her even when she's got big heals on.
Littlelee5ft6
said on 3/May/19
I know it's just out but avengers endgame should be added to her credits. Already one of the highest grossing films of all time and it's only been out a week I can believe 5ft 7 for her same as any schumer
harakiri
said on 3/May/19
Click Here
she claims her height 5' 8" and a half.
could be morning height?

Editor Rob
It's still a very optimistic claim she gives!
In heels
with Jeremy Renner, she doesn't really look much different and believe me, in person Renner is absolutely not 5ft 10.5 (for her claim to make sense).
Downey in his high heels has her beat!
khaled taban
said on 2/May/19
"5, 5-8ish..5-8 and a half", she claimed 5'8", when she isn't even the full 5'7".
Weak 5'7" at best!
Nik
said on 29/Apr/19
It would be great to see her pictured with Rob!
Mark D.
said on 25/Apr/19
I was surprised how short she looked in Captain Marvel. Great actress, cool person who got a lot of bad press for nothing. Still an attractive lady, but I'd put near my wife's height of 5'4.5". The Armie pic is revealing. He's my height, if my wife had spikes she had, she'd be close to her difference in height with me. height. I'd say 5'5" to 5'6", and she added to her height, to make her more "super hero" like. After all Gal Gadot being 5'9" or more means she wants to appear competitive. Gal is still my favorite.
Jackson
said on 19/Apr/19
She is absolutely not 5'7" Robert Downey Jr has been looking way taller than her even when she wears 5 inch heals! We all know he wears lifts but not 5 inch lifts... she's gotta be 5'6" max
Jammes
said on 7/Apr/19
Carol Danvers is a pilot in the comics,isn't there are height Requirement for Air Force Pilots? Brie could be a strong 5'6 or Weak 5'7. Like Cruise in Top Gun,still think hes shorter than 5'7.
TheBat
said on 17/Mar/19
Solid 5'7". And overall a great actress, even though Captain Marvel was one of her weaker performances, but she still did a fine job.
Sarah
said on 17/Mar/19
5'7"
Lara
said on 17/Mar/19
She is above the average I think she is 1.68 m.
Jackson
said on 16/Mar/19
No more than 5'6.5" the 5'8 claim is wrong and the 5'8.5" claim is silly. Just saw captain marvel and was so dissappinted. Super boring and man was her acting dull.
Ilia Holandishvili
said on 10/Mar/19
She looks wayyyy taller, 1,72 👌
Detective
said on 7/Mar/19
I understand that here she is standing barefoot next to Ellen.
Click Here
But does she really look 5'7, Rob?
I mean, to me she looks an inch shorter than 5'6 Ellen in shoes.

Editor Rob
She could look a bit shorter, though I wouldn't have said as much as an inch. Her own height claim is rather inflated, the most I would argue is 5ft 7.
SD172
said on 6/Mar/19
In this video,
Click Here
she says 5'8ish then 5'8 and a half judging by the hesitation,she could be around that height.She looks 5'7 in my opinion
Junior Hernandez 1990
said on 6/Dec/18
@brianna Armie is 6'4 1/2 at best not 6'5 and Brie is what this site given at 5'7. Shes almost 5'8 out of bed thats believable than her almost 5'8 claim.
Paula
said on 17/Oct/18
I remember meeting her during a Scott Pilgrim meet & greet. I'm a full 5'8, we were both wearing flat shoes and she looked only a tiny bit shorter than me. 5'7 in my opinion!
brianna
said on 21/Sep/18
she looks 5'8" with 6'5" armie hammer
she was wearing these shoes
Click Here
armie was wearing these shoes
Click Here
and this is their pic together
Click Here
Caroline Pinto Torres
said on 18/Sep/18
For Captain Marvel the actress would have to be at least 5'10, But that does not decide anything, what decides and the test of the sofa...
Nik
said on 29/Jun/18
She is certainly not 5'8"!
MAD SAM
said on 18/Jun/18
Her height is same as Cara 169 cm
Black Tom
said on 10/Jun/18
Consistently looks about an inch shorter than 5'7" Amy Schumer in side-by-side pics, so, yeah, she's 5'6" at most.
Tall Sam
said on 28/Feb/18
Man, she's lovely, but can look a little shy of the 5'7", I think 5'6.5"-5'6.75" range is possible for her.
Anonymous
said on 13/Dec/17
She's 1isted at 5'7 128 lbs, that's quite right don't you think Rob?
Editor Rob: close to 130 seems plausible.
Marvel Fanatic
said on 4/Dec/17
She's playing Carol Danvers (Captain Marvel) in the MCU. Danvers is supposed 5ft 11. That's 4 inches apart. I do believe she is 5'7, but barely.
Alex
said on 3/Nov/17
I think she's 1.68 but does not go below that and probably wakes up a smidge over 1.70
Spencer
said on 21/Oct/17
Looks 5'6.75"
anonheight
said on 27/Aug/17
She seems 5'7, maybe a weak 5'7
Josh
said on 16/Aug/17
Wearing the same shoes as Amy Schumer, slouched slightly. A bit less than 5'7" is my guess.
Click Here
DirectorKrennic
said on 3/Apr/17
Rob can you add Kong: Skull Island to her credits now?
Evan
said on 25/Feb/17
She ain't 170. She's shorter than barefoot Amy Schumer (at least 5cm) and today she was at least 5 cm shorter than Emma Stone both wearing similar heels. Why do you put some actors up and others down Rob?
There's photographic proof she's shorter. Same for vikander. Is it because they won an academy award?
Editor Rob:
really 5cm shorter than
Emma
. I've not seen the clips with Amy, I will watch the film one day.
AH
said on 12/Jul/16
Rob, can you add 'Room' to her list of credits?
Tom
said on 2/Mar/16
Looked a little shorter than Anne Hathaway in that Jenny Lewis music video and both were barefoot. So I'd say 5'6.5"?
Hypado
said on 11/Nov/14
Brie Larson's height is 5ft 7in (170 cm), maybe a little more.
avgheighttallguy
said on 27/Mar/14
She seems a legit 5'7" next to dany pudi (abed from community) who is 6'0"...either way beautiful and talented actress
greg
said on 14/Mar/13
In recent publicity shots from the 2013 SXSW Music and Film Festival, she looks about one inch shorter than Tony Danza (who himself doesn't appear taller than 5'7") so I'd say probably about 5'6" or a fraction more.
xyz.reg(185.4cms-???cms)
said on 4/Jan/12
@Rob 5ft 7 is too much for her..Even in pics she doesn't look that tall..she was wearing large heels and she was barely reaching brandon routh's tip of the nose who was wearing his converse shoes in scott pilgrim movie..5ft 5.5in..is a better guess...??
Stephanie
said on 21/Oct/07
How long ago was this? She said she was almost 5' 8" a few years ago, and now some fan site said she was 5' 9"... she is 18 now so she probably won't grow anymore, if at all... I think 5' 6" is closer to correct, but idk...
Anonymous
said on 25/Sep/07
I know her from my karate and my sister took gymnastics with her and she lives 3mins. away from my house,by the way shes 5'5"
Stephanie
said on 17/Apr/07
She went on tour with Jesse McCartney in 2005, so it might be him. He and Cody look similar in pics sometimes. ;)
A fan site says she's 5' 9" but I think she's closer to the 5' 6"-5' 7" range.
Charlotte
said on 6/Nov/06
um... that isn't a picture of Jesse McCartney. that's Cody Linley.
Amanda
said on 6/Sep/06
She is listed as 5' 9" on her fan site. Here is a picture from 22 April 2006, next to Jesse McCartney. I think she could be about 5' 8" now, but she might also still be 5' 7":
Click Here
Amanda
said on 16/Dec/05
Brie looks about 5' 7", from recent pics. I don't see how 5' 7" isn't near 5ft 8; it's only and inch difference. Plus, she's only 16 so she could still hit the 5' 8" mark in the next few years.
Anonymous
said on 30/Jun/05
Does anybody on here actually think she is 5' 8"? BRIE even said she was ALMOST 5' 8". She is probably in the 5' 6.5"-5' 7.5" range. I put her at 5' 7".
[Editor Rob: I give her benefit of doubt, but 6 months ago yes she doesn't look near 5ft 8.]
Kaydence
said on 18/May/05
http://www.imdb.com/gallery/granitz/2970/Events/2970/BrieLarson_Vespa_4800557_400.jpg?path=pgallery&path_key=Larson,%20Brie
She is about two inches taller than Kristen Bell, 5' 4" http://www.imdb.com/gallery/granitz/2970/KristenBel_Ausse_4800416_400.jpg
You can compare them standing next to the same poster. Then look at Brie's heels and they seem to be an inch or so higher than Kristen's: http://www.imdb.com/gallery/granitz/2970/BreeLarson_Vespa_4801359_400.jpg?path=pgallery&path_key=Larson,%20Brie&seq=8
That would make Brie 5' 5" as of 14 April 2005. She looks like she has lost a lot of weight, but I would put her at 5' 5" - 5' 6". Maybe she'll be 5' 8" eventually (what is "almost 5' 8""- it can be anywhere from 1/2 inch to a few inches away from 173 cm), as she is only 15 1/2 and has a couple of years of growing left, but not yet.
[Editor Rob: There's WAY too much error trying to compare people in different poses, different distances and with different camera angles standing beside a poster, but I did look at the whole set of those pics and the 'almost 5ft 8' maybe is a stretch ;) Incidentally on May 5th our Anon friend asked about brie's height on emmy rossum's page, here is what I said then:

Anonymous says on 5/May/05
can you proove the height of brie larson?

Editor Rob: well there's not enough to compare her with. I mean you could go to wireimage and see pictures of her looking quite short next to 'brandon holley', then looking at brandon holley not in heels beside bam margera you might deduce that the 176cm your friend told you maybe a bit of a stretch for brie...nowadays can she be bigger, who knows.

---
I had another look and in 2004 yes the 5ft 5 mark looked right. Has she grown nearly 3 inches since then? Hmm...]
Annie
said on 18/May/05
She must have grown A LOT (3 inches or 8 cm) in the past month because in April she was the same height as the actresses known to be 5' 5"!
[Editor Rob: yes I'm only quoting what she said she currently is. I couldn't find recent good pics to see if she's actually this height ;)]
Alexa
said on 18/May/05
Alexa Vega said she was 5' 1" in November 2004 and Brie is 4 inches taller. That would make her around 5' 5".