Saoirse Ronan's Height
5ft 5 ½ (166.4 cm)
American/Irish Actress from Hanna, Lady Bird, Brooklyn, The Lovely Bones, The Way Back, Little Women and The Host.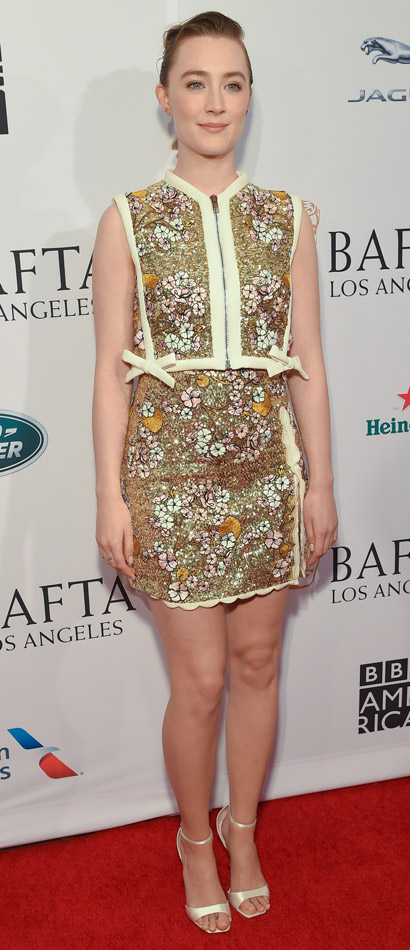 Photo by PR Photos
You May Be Interested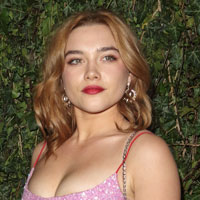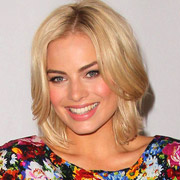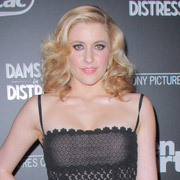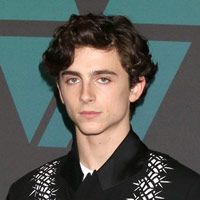 Add a Comment
36 comments
Average Guess (34 Votes)
5ft 5.77in (167.1cm)
the name's Sam
said on 20/Jul/20
She looks 167 cm atleast to me
Gius
said on 19/Jul/20
Oh, i'm sorry for the last comment. She says 12 ft, 9! It was a joke...
Gius
said on 19/Jul/20
In this video she declares to be 5 ft 9! (175 cm)
Click Here
(1:41)
Jam Cherry
said on 11/May/20
167 cm seems about right
Sandy A Cowell
said on 12/Apr/20
🎈🎂💐🎊 Happy Birthday Saoirse! 🎊💐🎂🎈
Many Happy Returns to Saoirse Ronan on her 26th Birthday!
5ft5.5 😁👍🥂
🎈🎂🎊💐🎈🎂🎊💐🎈🎂🎊💐🎈🎂🎊💐
em166
said on 14/Jan/20
Looks a good bit taller than Emma Watson. I guess 167-168 cm should be right for her if Emma is 164.
Nuf
said on 21/Sep/19
She looks slightly taller than Margot Robbie, so i would say 1.68
Eve
said on 3/Sep/19
Margot Robbie is 5ft 5 ½, but there are many photos of them together when they were promoting 'Mary Queen of Scots', and Saoirse looks approximately an inch taller than Margot. Sure she could have had higher heels, but even barefoot I think Saoirse would edge out Margot, not the other way around.
Lazar99
said on 26/Jul/19
How likely she is 5ft6?

Editor Rob
There is some occasions she can pull off looking near it, so it's not exactly impossible, though I am not personally sure a full 5ft 6 for her.
JohnSmith
said on 18/Jul/19
Met her with my wife when we were on holidays in Ireland, my wife is 5ft5, i'd give Saoirse an inch on her, both were wearing flats. Love her Irish accent
Littlelee168cm
said on 8/Jan/19
Maya and if that pic is anything to go by then saoirse can't be under 5ft 6 as greta gerwig is 5ft 8.5 and doesn't look 3.5 inches taller than her
Cliff
said on 15/Dec/18
I think she's easily 5'6" as claimed.
MAD SAM
said on 29/Jun/18
5'5.75" at 167 cm, can claim herself as 5'6"
Nik
said on 12/Jun/18
I like her name! I certainly see her being this height!
Maya
said on 3/Jun/18
Click Here
Eather Saoirse is 5'6 or Laurie Metcalf needs a downgrade.
SS
said on 26/Dec/17
I agree with this listing
Lis
said on 5/Sep/17
She looks 5'6 / 168cm to me, she tends to appear tall-ish sometimes, maybe it's just because she's slender.
Jane Doe
said on 14/May/17
Prounced Seer-sha. Irish word for freedom.
Jane Doe
said on 14/May/17
It's prounounced Seer-sha. It's means freedom in Irish.
oliver
said on 4/May/17
Rob,something is wrong.You have Saoirse at 5'5 and Emory at 5'7.5 but in Brooklyn,they almost look the same height(footwear isn't much different). One thing is for sure, there is no 2.5" between them. I think 5'5.5 for Saoirse and 5'6.5-7 for Emory.
Any opinion, Rob?
Editor Rob: there may be a chance of solid 5ft 5 range for Ronan, Emory I would say seems like he'd be 2 inches taller than her.
Sandy Cowell
said on 23/Mar/17
I only found out now that Saoirse is American. I thought she was English - she was in 'Atonement' wasn't she, as a little girl!
She was a guest on the Ellen show a few months back, telling the audience how to pronounce her name, but her little lesson didn't work on me. I still can't pronounce it AND I didn't take in what sort of accent she has! Bad marks to me!
So she grew to be 5ft5 - a comfortable little height, if I may be so bold as to say so! She's not having to ask people in the supermarkets to reach things for her (I assume that to be the case), and yet she can walk down the street on a bad hair day without feeling too conspicuous! I am myself thankful for that small mercy from time to time.
I've just scrolled through her collection of comments and it seems as though some people suspect Saoirse is taller than 5ft5! Should I let this effect my guess? Yes, I think I'll pop another half-inch on the 5ft5 that I was going to settle for. Ideally, I'd like to see that Ellen de Generes show she was in repeated, so I can compare her to Ellen, who seems to be rapidly becoming a favourite measuring method for me!
Pedro
said on 19/Sep/16
Here is Saoirse standing next to Aly and AJ Michalka:
Click Here
Editor Rob: there looks a 2 degree tilt in her favour there. I do think Alyson can look near her 5ft 8 claim most of the time.
Jay
said on 9/May/16
How tall is Cohen Rob? No difference between him and Ronan.
Marcus
said on 19/Jul/15
This is the most inaccurate celebrity height on the Internet. Ronan's Mia measure comes from the fact that she was a child actress. Her 5-6 measurement is far out of date. My friend grew up with her and went to the same acting high school with her in New York. They have kept in touch and as a result I have met her probably 6 times and I can say with certainty she is much taller then 5-6. I am a 5-5 man, and standing next to her, it was evident she was much taller than me. Every time I have met her has been at a pool party gathering at my friends house in LA. She got in the water and I went over to start flirting with her the first time we met. As a shorter guy, I'm used to being smaller then girls, and when I learned she would be at this party I googled her height. I was relieved and was comfortable approaching her. I walked over to her at the pool and realized this girl was not a mere inch taller then me. Though 3 years younger, she was easily 4, maybe 5 inches taller. After such a confident approach, I felt embarrassed and stood up as high as a could on my tip toes to introduce myself, she was still much taller. Out of the water she had some big heels, which made it laughable I considered her in my height range. She was maybe 6-1 in these heels.
Realist
said on 3/Aug/14
Seems right, Emory Cohen looks a flat 5'7 170 and she is about 2 inches less. So 5'5 is spot on Rob.
Arch Stanton
said on 4/Jun/14
Rob she looked taller than 5'6 listed Tony Revolori in Grand Budapest.
Arch Stanton
said on 4/Jun/14
Looks taller in Grand Budapest.
Jack
said on 12/Sep/13
I would have also guessed she was closer to 5'7" because even in flat shoes she appears quite tall, of course having a slender body helps
Kayy
said on 5/May/13
5'5 deffo
Jax
said on 27/Apr/13
5'5 is spot on....5'6 is too tall if she is in barefeet
abel is 183cm and irons 187cm btw
José
said on 8/Dec/12
Click Here
She with 6ft2in Max Irons and 6ft1in Jake Abel...
Foxy
said on 5/Aug/12
SerShaa 5.6 when 15, now 18 still 5.6.
bill
said on 24/Jul/12
5ft6 as of 2009 when she was 15.now she is 18 so my guess is 5ft8-5ft9
hey i know that guy
said on 5/Jun/12
it may be a shoe thing with sur-shuh, but i would bet a considerable sum that she's taller than 5-5. my guess is 5-7, or very close to it.
gaga
said on 9/Dec/11
she is taller than blake lively who is 5ft9