Margot Robbie's Height
5ft 5 ½ (166.4 cm)
Australian actress, best known for roles in Neighbours, Pan Am, About Time, The Wolf of Wall Street, Once Upon a Time in Hollywood, Suicide Squad (as Harley Quinn) and The Legend of Tarzan.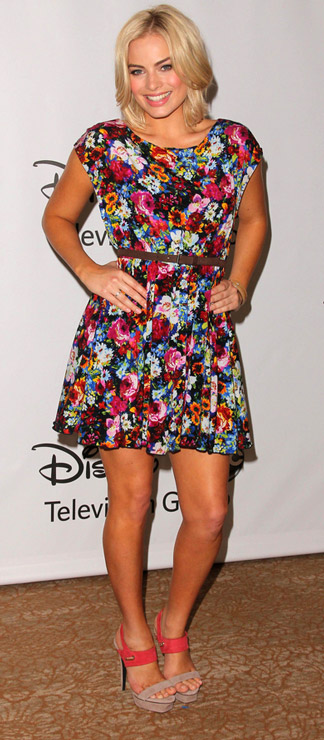 Photo by PR Photos
I have big feet. Do you know how embarrassing it is when you ask for a shoe and they look at you like, "No, we don't make these heels for Bigfoot, sorry." And I'm 5'6". I'm not that tall.
- Elle.com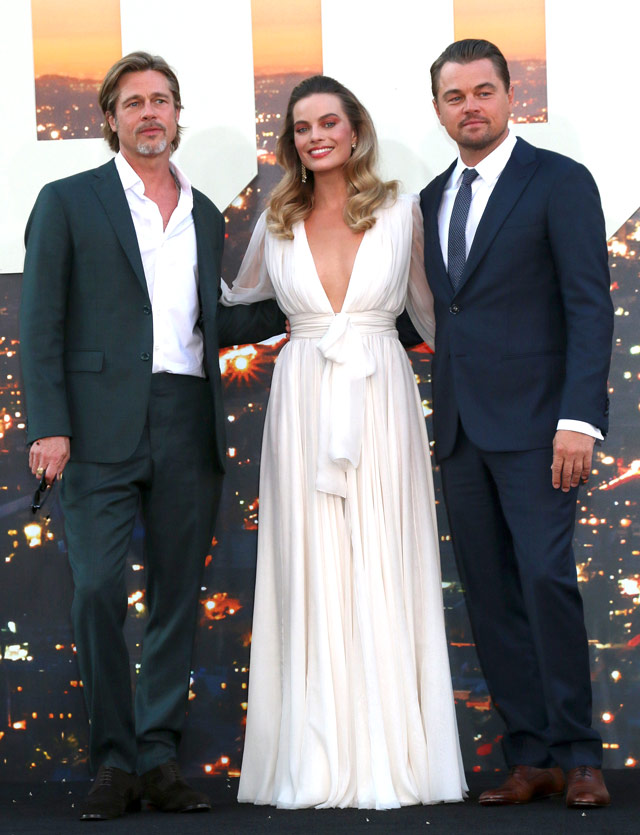 You May Be Interested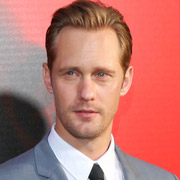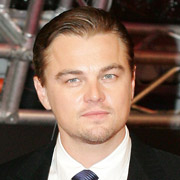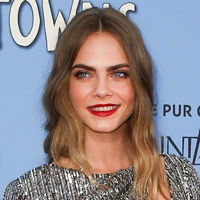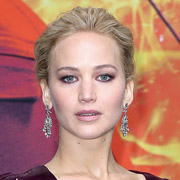 Add a Comment
69 comments
Average Guess (86 Votes)
5ft 5.41in (166.1cm)
Luci paura
said on 18/Jan/21
Weak 5'6.
slim 6'1
said on 9/Jan/21
I reckon as listed
Matthew_999
said on 19/Dec/20
How tall was she in those heels
Click Here
They are described as having 6.5" heel and 2.5" platform

Editor Rob
should get a bit over 5 inches in those quite easily.
ALEXIZ/180cm
said on 16/Dec/20
163 cm max or 5'4.
Miss Sandy Cowell
said on 12/Dec/20
@ Rob - Ah! Thank you for adding 'Once Upon A Time In Hollywood'!
I'm going for 5ft5.5 again this Christmas month for Margot.
👱‍♀️👌🎅🎄💝
recapa
said on 20/Nov/20
5ft5-5ft5.25(165.5cm) for margot ,around 2 inches shorter than 5ft6-5ft6.25 (footwear unkown) dakota johnson
Click Here
.
Leesheff85
said on 1/Nov/20
Rob maybe add once upon a time in Hollywood to her credits love that film
TheBat
said on 14/Oct/20
5'5.5" at least.
Alanna
said on 6/Oct/20
I don't think she looks under 5'6"
Miss Sandy Cowell
said on 1/Oct/20
Margot played such a NICE Sharon Tate in Quentin Tarantino's 'Once Upon A Time In Hollywood' that I was dreading the final scenes. Was Sharon really as friendly and sweet as Margot portrayed? I've heard she was a lovely lady both inside as well as out, and just hark to this: Quentin picked an actress of Sharon's exact height to portray her - 5ft5.5. 😇
Margot couldn't have presented Sharon in a more pleasing way. I was so pleased that the film ended the way it did.
Please, Rob, could you think of adding 'Once Upon A Time In Hollywood' to Margot's credits? Thank you!
👱‍♀️💐🌹🥀
The French Dude
said on 31/Aug/20
Also just looked in some sites and it says her shoe size is 7, that's not big at all i think, her feet look small to me
The French Dude
said on 10/Aug/20
5'5.5(166 cm) seems acurrate to me!, can't see her being shorter than 5'5 that but also can't see her being 5'6 or more
Slim 6'1"
said on 7/Aug/20
165-166 perf
Realist
said on 29/Jul/20
Shes about 5'5 120 maybe but was like 99 lbs in the Harley Quinn movie :)
Miss Sandy Cowell
said on 2/Jul/20
💐💝🎂🎈 Happy 3️⃣0️⃣th Birthday!🎈🎂💝💐
The exquisite Margot Robbie celebrates her BIG 3️⃣0️⃣ today. Have a wonderful, present-packed Birthday, Margot! XX 😃🎊
5ft5.5 😁🎁🎉
💐💝🎂🎈💐💝🎂🎈💐💝🎂🎈💐💝🎂🎈
Maya rio
said on 1/Jul/20
She is shorter than 5"6 I'm pretty sure seems more like 5"4.5-5"5
JakestJake
said on 13/Jun/20
She's not as tall as ppl think.
5-5 flat is likely, and 5-4 wouldn't be shocking.
Jam Cherry
said on 23/May/20
She's a weak 5'6" something like 166 cm fits her right
TheBat
said on 24/Feb/20
Margot at 5'5.5" rounding up to 5'6" is totally fine.
Johan123
said on 3/Jan/20
Can't see her above 5-5. 5-4 is possible.
She's kind of short-legged actually, but it's hard to notice with her incredible face.
Nik Ashton
said on 7/Oct/19
She's above average!
Littlelee5ft6
said on 6/Sep/19
She should be added to the Australian actresses page rob

Editor Rob
yeah she is pretty much the average australian actress height.
Spencer
said on 21/Jul/19
Looks 5'5.5"
Anonymously
said on 14/Jul/19
Very average looking now, it's like she had her prime in looks already in her early 20's and then hit the wall now hitting 30, it's strange. She also looks exactly like Jaime Pressly. I thought they were twins! Looks the exact same age and height as her too, just that Margot is average/common weight and body shape whereas Jaime is "Hollywood thin".
Miss Sandy Cowell
said on 2/Jul/19
💐🎁🎂 Happy Birthday Margot! 🎂🎁💐
Wishing this delightful young lady a very Happy Birthday! 😁🐱
5ft5.5. XXX😘
🕯️🎉💝🎈🕯️🎉💝🎈🕯️🎉💝🎈🕯️🎉💝🎈
Nik
said on 9/Jun/19
She's not tiny but her husband Tom is tall!
Tall = cool (both genders.)
Small = cool (both genders.)
Average = cool (both genders.)
khaled taban
said on 19/May/19
She looks above average girl, so I guess 5'5.25", 5'5.5" seems a little high for her!
Littlelee5ft6
said on 15/Mar/19
Yeah greg her husband Tom must be minimum 6ft 2 judging by photos of the two together her in flip flops him in trainers
Greg99
said on 26/Jan/19
She looks tiny next to her old man - the English dude must be close to 6'3"
Sandy Cowell
said on 13/Dec/18
I am watching Margot on the 'Ellen' show and she is hilarious! She allowed Ellen to stand behind her and make up her face, including the placing on of a pig's snout! As Ellen stood behind Margot, who was in heels, you could notice that Margot was about an inch-and-a-half taller, maybe two.
Margot is turning out to be something of a revelation. She is starring in an up-and-coming film about Mary Queen of Scots where she is playing Queen Elizabeth I, who, of course, was famous for her white face make-up. That's how the subject of theatrical make-up started...
There was a clip from the film and Margot had perfected an English accent masterfully. She, coupled with Cate Blanchett, is the second Australian actress to take on the part of Elizabeth I.
Margot gets Five Five point Five!
⭐️ One Halloween, I experimented with white theatrical face make-up myself and, coupled with eerie black Alice Cooper-style eye make-up and black hair, I decided to do my shopping at the local supermarket. The first person who saw me was a cyclist, and he swerved round into the next road and came off his bike! Fortunately, he wasn't injured, but I never went shopping like that again! 😨🚲👻
Demi
said on 1/Oct/18
She's 5'6. She's taller than Emma Watson by 2 inch.
Tod Charming
said on 30/Aug/18
Wow. That suprises me. She looks like a super tall model. Wouldn't have guessed 5'6
MAD SAM
said on 30/Jun/18
She's over 5'5", kinda like 166.5 cm seems accurate
KT
said on 7/Apr/18
Marg's savagely dwarfed by Elizabeth Debicki. That said, she's not 5ft 5 even in very high heels.
Click Here
SS
said on 26/Dec/17
Rob is 5ft 5 possible ? Just curious
Editor Rob: it's the lowest she can look I feel.
MaryAnne
said on 20/Nov/17
@Kourosh, Could not agree more!You have translate my feelings into views perfectly. To me, this beautiful Margot has the face of taller woman like at least 5'8 as Imagine her with a taller frame as I do for the likes of Kim Basinger,Michelle Pfeiffer,Renee Zellweger,Julianne Moore. They are all tall women with long legs in vision of my mind (it's just a product of my imaginative manner lol).
Unfortunately, the mother nature did not treat them generously with aspect to height. As a matter of fact, they are destined to be not pretty tall but certainly breath-takingly beautiful.
Kourosh
said on 20/Nov/17
she gave me expression of a tall woman like 5'7 or tad more.
her face represents a tall woman.
Anonymous
said on 13/Nov/17
How much do you think she weighs, Rob? She looks quite normal sometimes and others, surpringsily skinny.
Editor Rob: would have said between 125-30 range might be possible.
JJAK
said on 28/Oct/17
Attractive woman odd build play quinn way to porno slutty.
She may be this height just carries weight that other female celebs dont.
Unsure (Now I'm sure I'm 174 cm)
said on 4/Oct/17
I've met her. She had about an inch heel (I think, you can chime in on the heel) and I was leaning forward slightly, as one does in these red carpet situations. I'd say somewhere between 5'5 and 5'6, but I could be wrong.
Photos of her with shoes:
Click Here
Photo of her with shoes:
Click Here
Our interview (I'm leaning forward, and yes my height of 174 cm is accurate. Watch the whole clip, and slow down the speed when we meet at the beginning to get a better perspective):
Click Here
May this help you in your height assessments of Ms. Robbie.
Editor Rob: I would safely rule out her looking under 5ft 5 !
Anonymous
said on 1/Oct/17
In all her photos with Seb Stan, she looks way shorter. Either he is taller than he is listed or she is smaller, from 5'4 to 5'5 but nothing above that.
Slim 181 cm
said on 20/Jun/17
Above 5"5.25 but below 5"5.5
alex
said on 4/Apr/17
Click Here
if margot robbie is 166 cm, then how tall is the actor next to her in that photo?
delancey
said on 8/Mar/17
Listing looks spot on Rob. 5'5 range.
Bobby
said on 8/Mar/17
I feel this is a good listing, I would have argued a decent 5'6 for her as well, it's possible that she rounds up her height as well, it's not at all unreasonable to think that she would measure 5'6 range in the morning. I take it this would be her afternoon height though.
Az
said on 18/Feb/17
Just watching her in Tarzan! She's three or so inches shorter than Christoph Waltz. Yeah, 5'4.5" ish...
Very very pretty!
somerandomguy
said on 5/Feb/17
Whatever she is, she's one of the most magnificent and exciting women ever born.
Tom
said on 14/Dec/16
@eee The average height difference between genders vary depending on where you live. For example the difference between the average man and woman in the US is closer to 6 inches instead of 5 inches, at least according to averageheight.co. So you could say that a 5'5.5" girl is closer to a strong 5'11" guy by US standards.
Bobby
said on 18/Nov/16
She appeared rather tall next to Alexander Skarsgard in Legend of Tarzan, and he's a 6'4 guy. Which has got me thinking, how much taller would a 6'4 guy be next to a 5'10.5 guy Rob?
Editor Rob: Bobby, depending on hairstyle, the 5ft 10.5 guy's hair could appear near the eyes of the taller gentleman.
eee
said on 1/Oct/16
5'5.5 girl is 5'10.5 guy.
5 inch difference between male and female.
Marianito10
said on 24/Sep/16
Mouse how can you compare a 6ft1 man with a 5ft5.5 woman?? At least say 5ft9 to reduce the level of irony.
Mouse22
said on 21/Aug/16
I, too, wonder what a 'lack of height' is. Yes, that could only be determined from each single individual's viewpoint, and in that sense, folks, if any of you are shorter than 6 foot 1 you all suffer from lack of height.
Cathy
said on 6/Aug/16
There's a picture of her standing near Cara Delevingne who is really a 5-4. Both in flat shoes,they are the same height.
Andrew
said on 6/Aug/16
@Mon? Lack of height? Just cause she's shorter than you would think does not mean she is short.
heelshealheight
said on 3/Aug/16
Rob, she's actually (no joke..) claiming to be 5ft7. Even this circa 5ft5 claim is way too generous. She's not more than 5ft4 (with kitten heels). In her next claim, she'll be stating that she's taller than Karlie Kloss and Gwendoline Christie. Mark the day when these petite folk will actually be making such claims..
Marquis
said on 18/Jul/16
Claims 5'6", looks more like 5'4".
Love how great she is with accents.
hijopotamus
said on 5/Mar/16
With that face you can even get away being 3'11"
Len
said on 5/Jan/16
Terrific actress, but height-wise, probably not even 5'5".
mariam1
said on 5/Aug/15
5'5" on a good day. Her body/bone structure and proportions makes me think she's not even average.
Mon
said on 17/Jul/15
Shorter than you would think. Her lack of height and rather large noggin can make leading men look overly tall and small headed.
Height183
said on 17/Jun/15
One of the most overrated women EVER! but about 5'5'' range is right.
pinkfish
said on 7/May/15
5'5 would be correct!
Silent_D
said on 19/Mar/15
I watched neighbours and she always looked at least 5 foot 5. I heard she was 5 foot 6 but i think 165cm is about right. Beautiful blonde aussie.
Mila6
said on 18/Feb/15
5'4, quite short proportions
Jim
said on 6/Feb/15
She looks 5'4, certainly no taller than 5'5.
Arch Stanton
said on 27/Jul/14
Seems about 5 ft 5. Breathtakingly attractive, ridiculously so!
Sam
said on 22/Jan/14
She looked somewhat tall on-screen in The Wall of Wall Street, but wore a lot of well-heeled shoes I think. She also towered over 5'6.25" Jonah Hill at the Golden Globes although was once again wearing heels.
Click Here
She's still very pretty in the picture above but looks more down-to-earth than she seemed onscreen.
Brad
said on 21/Nov/13
Weak 5' 5".
Kelly
said on 25/Oct/13
I have met her on the neighbours set
She is an Aussie actress who played Donna on neighbours an Aussie soapie
She is 5'4 that is a fact
That comes from her own mouth
I thought she would be bigger as she was a model
And I said I was expecting you to be taller cause you were a model
And she laughed and said she was only 5'4 that's why she wasn't that good a model
She is so nice and funny and I'm happy she is having success in Hollywood