English actress, known for appearing in Lady Macbeth, The Commuter, Black Widow and Fighting with My Family.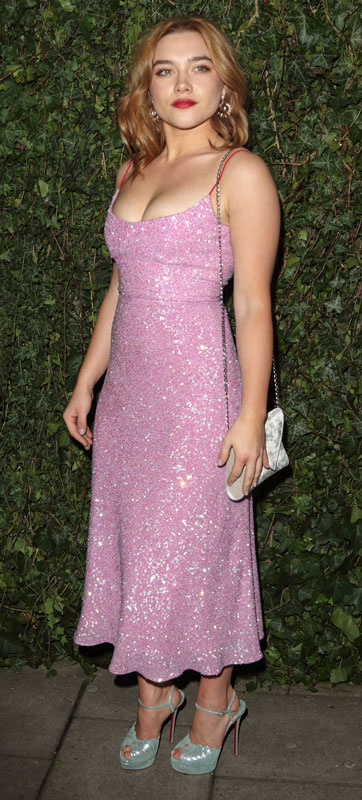 Photos by PR Photos
Miss Sandy Cowell
said on 4/Nov/19
I haven't finished this film yet, but bought it because I read its excellent reviews.
I am watching Florence in the strange movie 'Midsommar', which is directed by Ari Astor, whose film 'Hereditary' has been likened to 'The Exorcist' and 'Midsommar' to 'The Wicker Man'.
The only thing that 'Hereditary' has in common with the 1973 film is its subject matter - that of possession. Nonetheless, it is an excellent watch, yet completely different! 'Midsommar' has overtones of 'The Green Inferno' thrown in, if you ask me, and lacks the comedy of 'The Wicker Man'.
Florence is by far the best actor in this. She has already been through her own personal Hell, and now her boyfriend has taken her to Sweden for a 'holiday', with a load of his college mates, all male. She is greeted by the Swedes with an offering of a mind-altering substance, but opts for the mushroom tea as she, quite understandably, doesn't want to go on a bad trip. Things get weirder and freakier as the film goes on, and downright horrific.
As for Florence's height, I thought she was about 5ft2. Then when you see that there is a much smaller girl invited along to the Swedish colony, you realize that 5ft2.5/3 is distinctly possible. I'm going to continue with the film now and I predict doom and gloom for her, their chosen 'May Queen'.
As for her height, 5ft3 seems fine. Yes, she DOES look petite but moreover, she plays the part of a vulnerable young girl to perfection. 😁👌💐