Mary Elizabeth Winstead's Height
5ft 8 (172.7 cm)
American actress best known for roles in films like 10 Cloverfield Lane, The Thing, Scott Pilgrim vs. the World , Die Hard 4.0 and Final Destination 3. She said in a Vulture.com interview
"I'm five-foot-eight"
.
I did a film once where i was supposed to be 105 lbs in the script. I was like, hell no! I'm 5'8! Rewrite that!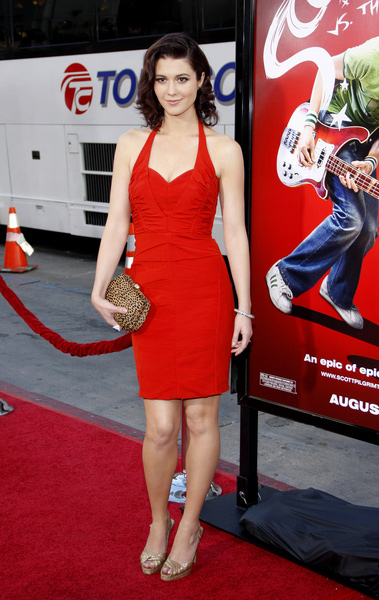 Photos by PR Photos
You May Be Interested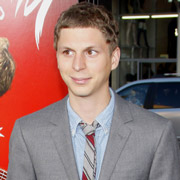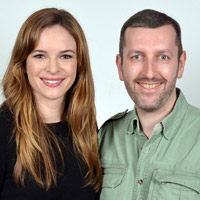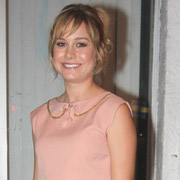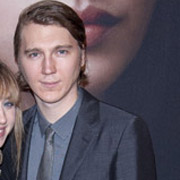 Add a Comment
74 comments
Average Guess (41 Votes)
5ft 8.33in (173.6cm)
khaled taban 175.3cm
said on 1/May/20
She could be 5'8.25", big girl.
@Nik , her kness are brighter than my future !
Chris Junior Hernandez 1990
said on 12/Oct/19
@Young Man Lol. Smith is more like nothing more than 6'1 now let alone 6'2 never was this tall.
Young Man
said on 12/Oct/19
After just seeing Gemini Man, there's no way she's 5'8 unless she was wearing considerable footwear and/or shoelifts. She looked two inches shorter than Will Smith at most, who's nothing more than 6'2.
Lazar99
said on 25/Jul/19
Yeah 5ft8, 5ft8 1/2 sounds a bit high IMO, so I would choose 5ft8
Chris Junior Hernandez 1990
said on 24/Jul/19
Most honest actress claiming morning height which they're 1/4 less. I can see MEW claim her honest low. Shes more like a full 5'8 1/8 like Rob and her best friend Amanda Crew is always 2cm taller than her so 175cm and 173cm respectively.
Tall Sam
said on 20/Jun/19
Always lovely and I'm sure her's is an honest claim. Having recently watched season 3 of Fargo, she looked a bit taller but was often in well heeled boots I believe.
Nik
said on 5/May/19
@ sulu2019 - More are 5'1"!
khaled taban
said on 3/May/19
Ahe is so honest, 5'8" looks the right number.
QM6'1QM
said on 22/Oct/18
Definitely 5'8!
Allie
said on 9/Oct/18
@Sulu2019 - It varies depending on your genetics, ethnic/ancestry group and sometimes your social economic status as well. As Many poorer Americans likely don't have access to the same sleeping and eating patterns that richer Americans do.
I'm met just as much women who were closer to 5'1 or 5'8. Especially since I've worked and traveled to places with people whose ancestry is all over the world.
sulu2019
said on 3/Oct/18
Are more US women 5ft 8 or 5ft 1?
Nik
said on 26/Jul/18
It is clear that she does not lie about her height! 5'8"!
Junior Hernandez 1990
said on 25/Jul/18
172.7cm is hard to guess on. Most common on looking by sights will be 172, 172.5cm and 173cm. I did say she don't look 174cm much likely she is 5'8 1/8 like Rob as her lower height in the day.
MAD SAM
said on 18/Jun/18
I think she's 174 cm she's downgrading her height a little to have the perfect 5'8" mark, nevertheless I totally love her and she's one of my favourite actresses and I never miss out her movies 😎🍿
Leno179
said on 5/Jun/18
Solid 5'8, and super gorgeous btw, she was one of my childhood crushes, after I saw her in "sky high"
HarryLate
said on 13/Mar/18
she looks taller than 5'8 in fargo
Layne
said on 10/Jan/18
She looks like a solid 5'8 (173 - 174) no more no less in my opinion, probably one of the only celebs not to lie about her height
ArjunaKorale
said on 13/Nov/17
Skecher & Subwoof are V WRONG when they state that Winstead is 174 - 175 + cms tall. Just look at the recent pics of her & new boyfriend Ewan McGregor. I'm on about the most recent ones where both Winstead & McGregor are out on a date, hand in hand, wearing black leather jackets & identical heeled boots (the ones of them dressed up as bikers). From them, it's obvious to see that Winstead is 1.5 to 2 inches (4 to 5 cm) shorter than 5 ft 9.5 inch (176.5 cm) McGregor (in identical heels)! So 5 ft 7.5 to 5 ft 8 tall is perfect for MEW. However, Engineer IS RIGHT when he states that Winstead is taller than McGregor in high heels, lol! By the way, Winstead & McGregor make a v beautiful couple.
Subwoof
said on 20/Aug/17
After seeing that photo that Skecher commented, I'd have to agree 5'9+.
Skecher
said on 24/Jul/17
Come on, 5'9 or even more easily.
Rob?
Click Here
Engineer
said on 6/Jun/17
@Rob she really looks very tall and beautiful in Fargo season 3. In heels she is taller than Ewan McGregor
Mike
said on 30/May/17
I disagree with hal on may 18 2017. A perfect height for a woman is 5'2"
hal
said on 18/May/17
Definitely a legit 5'8". A beautiful woman and perfect height.
Richardspain
said on 29/Apr/17
Pretty woman and nice eyes. She is tall to be woman she looks 173cm no less
Pitch_Fork
said on 24/Feb/17
Perfect girl, perfect height
MC
said on 23/Nov/16
With those heels on she's probably 6ft right,Rob?
Ray
said on 22/Nov/16
She is easily over 5'8", and I'd say she is probably 5'9" after waking up. 5'8.75" is what I'd give her. She is pure perfection!
S.J.H
said on 30/Sep/16
She look 130 pounds nowadays and in final destination 3 she look about 125 and amanda crew 120
shamzilla
said on 17/May/16
just saw 10 cloverfield, she did look like quite a tall girl.
her co actor john gallagher jr is listed as 175cm or 5'9 everywhere though.
have a look at this still i took. does her height seem right? he seems considerably taller but perhaps its his boots.
Click Here
Warren
said on 7/May/16
I just saw her in the advertising for the TV series Brain Dead and she looked at least this tall. I would have guessed 174-176.
Allie
said on 11/Apr/16
She never looked this tall in Final Destination actually, always thought she was average (5'5 or so) height.
Sam
said on 4/Apr/16
Rob would you add 10 Cloverfield Lane to her credits? A good not great movie with a monumental John Goodman performance. Winstead is quite good in it too and very easy on the eyes to boot.
ArjunaKorale
said on 19/Mar/16
I totally agree with Sam (who obviously has v impeccable taste) - she is indeed one of the hotter actresses around today. That mix of pale white skin with dark eyes, dark hair, innocent looks, & curvy figure - just like a chubbier version of Ann Hathaway - is totally irresistible! Rob & team have got it dead on, for me, when they quote 5 ft 8. I like her best in scary monster sci fi movies ('The Thing' & '10 Cloverfield Lane'), simply coz they r my fav type of movie.
Sammy Derrick
said on 7/Mar/16
I LOVE HER HEIGHT:5'8(173CM)AND HER BIG BROWN EYES.
184 Matt
said on 22/Sep/15
Anyone else madly in love with her? lol. 5 foot 8 minimum
MaryAnne
said on 17/Jun/15
My look alike.Moreover, we have the same height
MaryAnne
said on 4/Jun/15
So Beautiful!!!
sixfooter
said on 23/Dec/14
She was noticeably taller than 5'8 Zoe Bell in Death Proof and she was in converse like sneakers
Sam
said on 4/Dec/14
For sure not less than her listing and one of the hotter actresses around today for me.
Hypado
said on 30/Mar/14
Looks 173/174cm in Smashed
Ben
said on 31/Dec/13
She looks 2 inches taller than 5'7 Rosario Dawson in Death Proof. I think she's closer to 5'9.
LHY
said on 19/Feb/13
Obviously,she is taller than Amanda Crew who is 5'9 in Final Destination 3.
witchdoctor
said on 13/Aug/12
Rob she could have been rounding down.
MaskDeMasque
said on 12/Aug/12
5'8 makes sense as Cera was just slightly taller than her in Scott Pilgrim.
pk
said on 25/Jan/12
mary elizabeth winstead is 174 and agyness deyn is 173????
dodong
said on 8/Jan/12
she's 5'6.5
sam
said on 1/Jan/12
is it true???she looks shorter than this
LAN Jiao
said on 2/Nov/11
watch THE THING. she looks 5-8 on the dot. think she claims 5'9.
Elizabeth Hargis
said on 15/Aug/11
wow I could see your happy being tall i know how you feel im 14 and im 5`9
KT
said on 8/Aug/11
Roughly the same as Michael Cera in "Scott Pilgram vs the World."
So this listing looks right.
SAK
said on 25/Jun/11
In FD3 she looks in the 5ft8 region. 174cm as a midday height. 173cm as night-time height.
hey i know that guy
said on 13/May/11
right on. strong 5-8.
Anonymous
said on 30/Oct/10
She looks shorter than 5'8.5. But lucky she's tall :))
Anonymous
said on 18/Mar/09
For some reason, it's not hard to tell with MEW, because you know she looks taller then 5'8 but shorter then 5'9 so the height listed is perfect,
Anonymous
said on 17/Mar/09
Petiipa, Amanda or Mary?
Petiipa
said on 12/Mar/09
1.73 cm is exactly right. No more, No less. Believe me; I Know this cause
Maribel
said on 22/Feb/09
She looks about the same height as her sister in final destination 3 and her sister Julie (Amanda Crew) is apparently 5'9 and a half.
Amanda Crew is definetly not 5-9 1/2. She's looks more 5-8 to me. Maybe 1m77 in shoes.
Anonymous
said on 12/Nov/08
She looks the same height as Riley Smith in make it happen or maybe just an inch shorter at most, how tall is he?
allison Chopranowski
said on 8/Nov/08
i think someone should measure her height and take a picture of her standing on
a height machine or something
anonymous bitch
said on 8/Nov/08
someone should measure her height or something and then post it and take a
picture and then all this ****ty commosion willfinally ****ing end
Marty J
said on 10/Jun/08
This isn't really a good way of measuring someone's height, in fact it's a little silly but... I was watching Deathproof the other week and there's a scene where MEW goes to get a soda from a machine before she turns around and stands in front of the machine, pretty close to it. We have exactly the same model/type of drinks dispenser machine thingy at the place I work. So, anyway, I paused the DVD and checked where she came up to when standing tall, in front of the machine. She comes to exactly the same place I do (a good few inches from the top) and I'm 5ft 8.5in which means the above height is exactly right. Contrived but that's what happens when you're watching a movie that isn't particularly involving and a voice in your head says "Hey, that's the same Soda can dispenser we have at the factory!"
Anonymous
said on 5/Jun/08
has to be taller, i thought there was a little something wrong with the height listed, you really can't help but notice how tall she is when you watch her movies, it is hard not to. Really tall girl for sure.
the boss lady
said on 20/May/08
5'8? shes a tiny bit more. 5'8.5 for sure!
kaulitz
said on 3/May/08
If she is over 5'8, I don't think she can be any taller than 5'9, still pretty tall though.
Nzd
said on 30/Apr/08
Maxim interview, "I
Anonymous
said on 18/Jan/08
I'm just watching her now In Final Destination and I thought "damn ! She looks tall !" and I decided to check here to see if I'm right !! ( I guessed 5'9" - 5'10").. :)
xxhmmxx
said on 8/Jan/08
maybe add on half an inch,would probly make sense
UMMMM
said on 25/Sep/07
She looks about the same height as her sister in final destination 3 and her sister Julie (Amanda Crew) is apparently 5'9 and a half.
Anonymous
said on 19/Sep/07
Bull****...look at GrindHouse, the girl is about 5'10, and possibly even taller. Look at GrindHouse when she is at the Liquor Store, she is standing right in fromt of the entrance, her height is staggering.
She is lying about her height to get work.
UMMMM
said on 14/Sep/07
most likely closer to 5'8 but sometimes she looks a little taller than 5'8 people so I'd say 5'8 minimum and 5'9 max.
Anonymous
said on 6/Aug/07
she probably looks taller in FD3 because the other girls were average height, aside from the girl that played her sister who is 5'9.5
Anthony
said on 18/Jun/07
Gorgeous woman. 5'8 looks right.
person
said on 24/Jan/07
I believe she does look this height but, why does she look taller in Final Destiantion 3?
Dunken
said on 9/Dec/06
Click Here
even tough she doesn't state her height, she does alludes to being too tall to do ballet.
5'8 seems right from the movies i've seen.